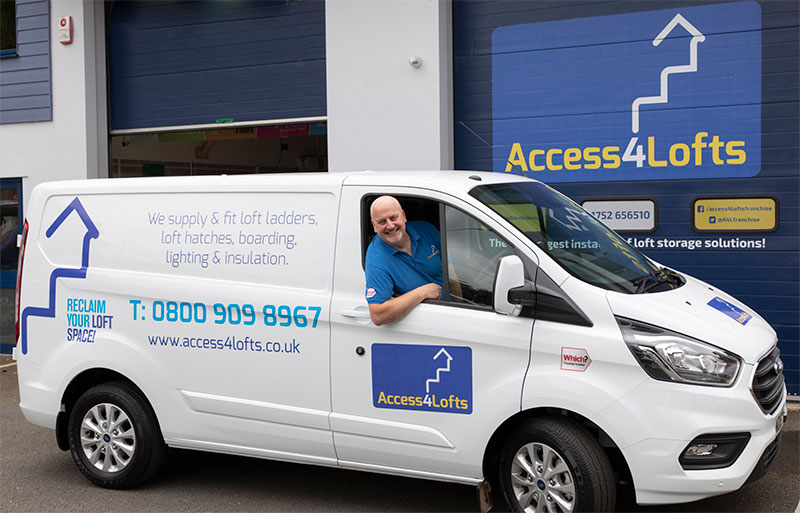 Access4Lofts supply and install loft hatches, ladders, boarding, lighting and insulation to most property and attic types, allowing customers to utilise their loft space for storage without the expense of a loft conversion.
Established in 2005 by Tim and Lindsay Brown, Access4Lofts operated in the local Devon area successfully for 8 years before demand for the service nationally led them to launch a pilot franchise in 2013 in Preston. The success of the pilot helped the business grow considerably and in 2018, Access4Lofts franchise was officially launched. There are now over 18 franchisees across the UK from Glasgow to Torquay.
Access4Lofts are accredited by Which? Trusted Traders scheme and active members of the British Franchise Association and were proud to be named a finalist in the 2019 BFA HSBC Franchise awards in the 'Emerging Franchise of The Year' category.

"I would recommend this franchise to anyone. I have been involved in franchising for 10 years operating my own gardening franchise. I was looking for a franchise business that my son could take over and came across Access4Lofts. I could immediately see the potential and was impressed with the support and professionalism of the owners. The training, marketing and support has been exceptional which meant that I hit the ground running."
KEVIN (LEICESTER) FRANCHISEE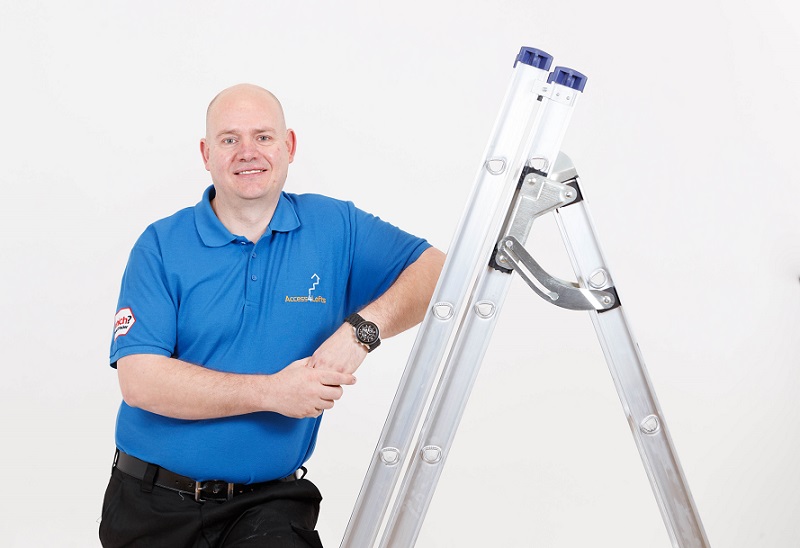 The Access4Loft franchise opportunity
Access4Lofts offers two business models – owner operator and management (multi-van) operation.
1. OWNER-OPERATOR
Proven to generate £120K+ sales with 40%+ net profit within 24 months.
Franchisees undertake all installation work and solely run the business. Complete one job per day over a four-day week, spend the fifth day on business development. Work around your other life commitments.
To become a successful Access4Lofts owner-operator you need:
to be great with customers
some basic DIY competence
to follow the proven system
the ambition to grow your business
2. MANAGEMENT BUSINESS
Proven to generate £300K+ sales with 35%+ net profit with two staff.
The franchisee works on developing the business and employs and manages fitters that do the majority of the installation work.
To build a successful Access4Lofts management business you need:
to be a great communicator
ideally some management experience
ambition to grow a multi-van business
extra finance to invest in your team initially
The Access4Lofts franchise fee is £25,000 - there is no additional startup cost. This covers everything you'll need to get going including: tools, marketing, accounting support, and more. If you require funding, Access4Lofts is approved by Franchise Finance; a provider of franchise finance in the UK.

"Having looked closely at several other franchises I knew immediately the Access4Lofts was head and shoulders above the rest. The whole process from initial phone call to securing my territory was relaxed, informative and there was absolutely no high pressure selling. The decision to invest in Access4Lofts was definitely the right one and I would highly recommend this franchise to others."
Michael (GLASGOW SOUTH FRANCHISEE)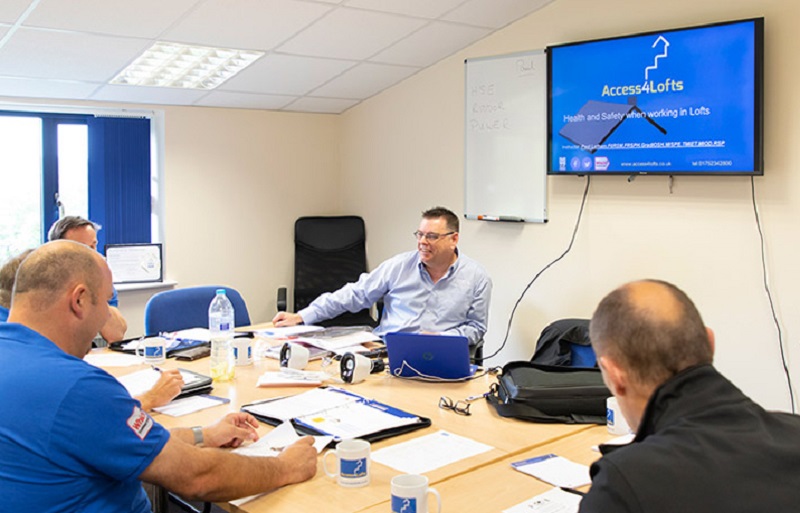 How we train and support you
The Access4Lofts bespoke admin system is undoubtedly our unique selling point, it takes away the stress of admin and accounts, so you can focus on creating space for your customer and creating profit for you.
It has been built from the ground up and is the result of us working alongside a specialist programmer over several months to create an easy to use single system that streamlines our whole admin process. From taking the initial customer telephone enquiry, through to quotes, order confirmations and invoicing, our system automates the process, leaving you free from worry and stress about when you're going to find time to type a quote and send it to a customer!

"When I first started it was a case of doing admin at weekends and late into the evening. The system has revolutionised the way I work and makes the whole admin process quick and easy. The information I get to help me run my business is also useful and easy to follow. Doing my accounts was always a big headache in the early days but now it's all done for me, so I can focus on actually doing the job and keeping my customers happy."
Phil (PRESTON FRANCHISEE)
All our franchisees attend a 5 day residential training course held at our dedicated training facility in Devon. You'll be guided through health and safety issues and learn how to fit our full range of ladders, hatches and boarding and of course learn how to use the comprehensive set of tools you receive as part of the franchise package.
Regardless of the amount of training you receive, your first few jobs may be daunting. Therefore, we follow the training with 2 days operational, on-site support so that we can observe, advise or just give you the moral support as you start your journey. We have an Operations Director who franchisees can call on for support and advice.

"The training course was very professional and well planned. It was a good mix of classroom and practical and the manuals provided were easy to follow. I was made to feel part of the team from day one and at the end of the training I felt confident that I could do the job. I would say the training and ongoing support are fantastic."
SAM (STAFFORD) FRANCHISEE