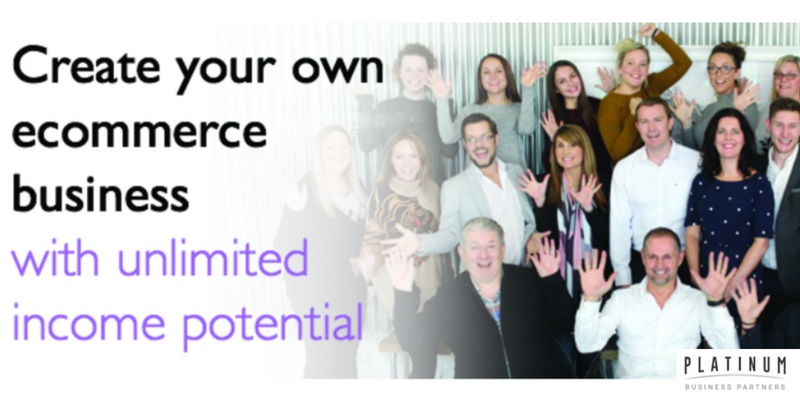 Join more than 100 other people who are currently taking advantage of this online retail explosion; build your own brand and grow your own business while earning a sustainable and profitable income. Our expert team of coaches and mentors know exactly how the online marketplace works, and what you need to know to make it work for you.
They will teach you how to:
Set up a tax-efficient online retail business
Making money is an important skill but knowing what income you generate and how to keep it is another. How you set up your business today may impact how you can sell or pass it on at a later date. We provide specialist support that will guide you through business set up, from which company structure to follow and becoming VAT registered to insurance and limited liability requirements.
Discover the right product and price point
We're experts at identifying market trends and products that are in high demand. We know what type of online buyers to target and how much they are willing to pay for products. We know what suppliers and manufacturers will sell you the best products at the best price to increase your profit margin.
Create your own brand
We'll teach you how to cost-effectively create your own brand, locate the right private labeller and make products your own. You'll find out what packaging works and how to create perceived value.
Optimise your product listing
We have determined the best way to help you get your products to the top of the listings. We know what images and keywords to use, how to position your brand and product, how to attract more online shoppers and of course, covert them into buyers.
Get seen
From five star reviews and excellent customer service to online adverts and remarketing strategies, we'll show you how to maximise traffic to your product pages and keep buyers coming back.
Diversify your portfolio
One of the most important principles for success in online retail and e-commerce is to build a balanced portfolio of products. Having a diverse range of products builds resilience in your business and once you have some traction, you will understand the importance of this.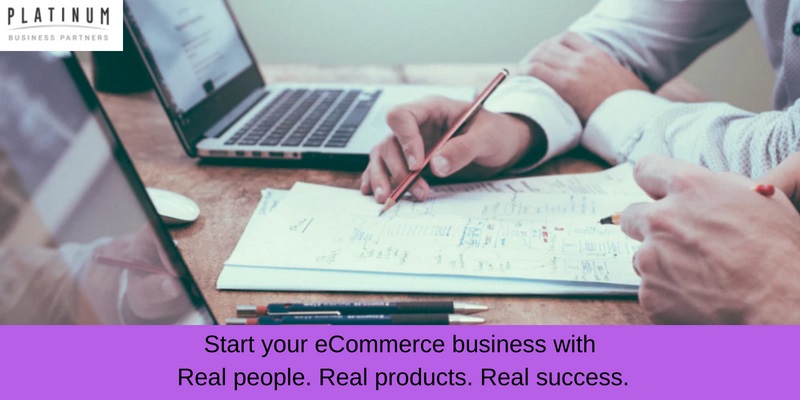 The 4 key benefits of a PBP Franchise
You can base your business wherever you are - as long as you have an internet connection.
You don't need premises or staff - minimal overheads.
You have complete control - adjust your business to a size that suits you.
You're growing a sellable asset - your brand or business is yours from day one, and even after your commitment to us expires, and can be sold for a profit in the future.
About the Company
Platinum Business Partners (PBP) is the UK's number one ecommerce franchise.
Our mission is to show you how to tap into the enormous potential offered by the explosion of online retail, not just in the UK, but across the globe. Launched in March 2016, PBP is led by successful entrepreneurs and corporate leaders with a ten-year track record in franchising.
We offer to our franchise partners a step-by-step training programme, which is delivered online, offline and one-to-one, this includes:
Pre-boot camp training, mentor introduction call, three one-day boot camps, monthly online hang-outs, online training course, quarterly momentum days, business performance analysers, buddy groups, intranet, webinars and a private Facebook group.
We have a team of experts and leading industry experts who provide support and information on the regulations surrounding tax, accounts and bookkeeping, administration, legislation, insurance and business planning.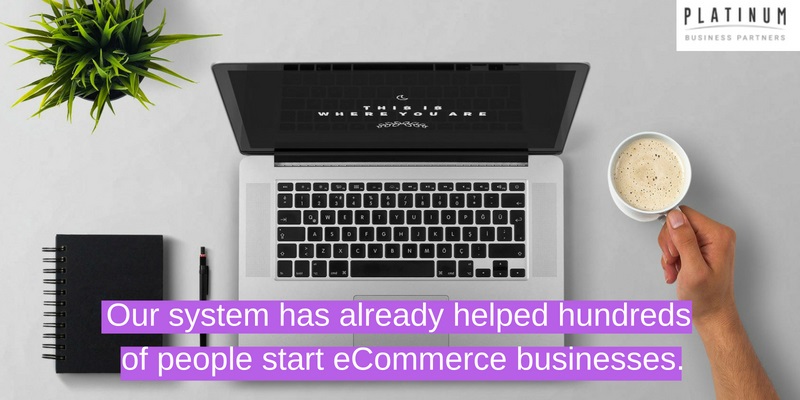 Financial Information
This franchise opportunity requires the lowest level of start-up capital in relation to the income you could make, the time it takes and the size of business you can grow. We recommend that our franchise partners have access to a minimum of £30,000 within the first 12 months of their partnership term. Our recommended investment amount covers your franchise fee and the cost of setting up, buying and marketing your first four products.
Franchisee Profile
This business opportunity does not require specialist skills – only the desire to learn and follow a plan and commitment to succeed and overcome barriers with our help and support.
The most important criterion is that we like and trust each other and that we understand each other's values. After all, this is a partnership.
Watch our partners stories
An alternative to a degree - earn while you learn
Mark Hammond explains how he and his business partner, Paul, are already involving their children in the building and running of an online retail business.
Grow an online retail business in your downtime
Louise Thompson, a former fashion stylist from London, wanted to start a new business that she could build and run in her down time.
An ecommerce business with Amazon can change your lifestyle
Formerly a Global Service Director, Stuart Drane wanted to change his lifestyle. He had heard about how he could start his own ecommerce business and sell products online with Amazon, but also knew that the industry was a tough one.