If you would you like to run your own company that inspires the minds of the next generation, then join the Mother Nature Science franchise family today!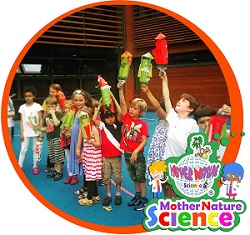 Mother Nature Science classes provides children aged 5 – 12 with exciting, educational and varied hands-on science activities covering physics, biology and chemistry. We have designed over 200 curriculum-linked sessions that are educational as well as fun. Our classes help children build their confidence and reach their full potential, not just through science but all academic subjects.
Mother Nature Science was established over 30 years ago in Taiwan and quickly spread throughout Asia. It was brought to the UK in 2007, and was initially developed as an After-school Science Club.
In the past 10 years, we have inspired over 250,000 children; our target is another million in the next 5 years. We aim to do this by recruiting the right partners across the UK to run their own Mother Nature Science business and provide science classes to inspire the next generation.
The Mother Nature Science franchise opportunity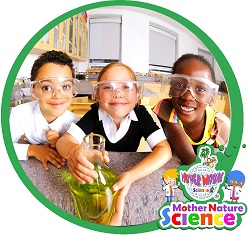 Our franchise model allows business owners to acquire exclusive rights to a specific region within the UK. We give you a turnkey operation, which means from the moment you start your franchise journey with us you receive all the tools to get your company up and running as fast and efficiently as possible.
A franchisee's first goal is to establish the credibility and reputation of the Mother Nature brand within their region with a single location. This is a management opportunity and so you are responsible for recruiting and managing a team of part time instructors to run your classes. This allows you time to build the business and promote it to your target audience.
With the success of your first location, you can always proceed to open additional offices in other locations. Mother Nature will provide training and support for every office you open.
Benefits – the science of success!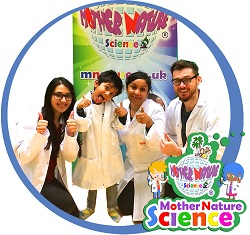 Our franchise package offers you:
Recession proof business model
Established 30-year Mother Nature Science reputation, branding and International School Partners
200 inspirational National Curriculum linked science session plans across Chemistry, Biology and Physics (enabling you to deliver sessions form two years without a child repeating)
User friendly and detailed Operations and Sales Manuals
Five-day in person franchisee training course
Unlimited support for the complete duration of your franchise
Affordable operating costs and low overheads
High turnover and profit margins, with up to 70% gross and 20% net profit
Full-time, year-round business through products that can be delivered any time of the year
Website and email setup assistance
First school term launch equipment pack
Training and support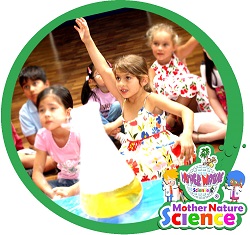 Mother Nature Science Franchisees receive comprehensive start up consultation and advice to help them set up their new business. Our unmatched Operations and Sales Manuals and support will enable Franchisees to sell, schedule and deliver programmes from day one.
Your support also includes exhaustive session plans, marketing materials and the personalised assistance of your dedicated Account Manager, all of which are at your service throughout the life of the contract.
Your Account Manager can assist you to formulate and implement marketing and advertising strategies that generate immediate exposure for your business.
Your dedicated Operations Manager will provide advice on how to organise your office, train your staff and deliver the first Mother Nature Science presentation in your area.
What we look for in a franchisee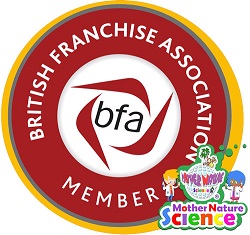 It is important that we can work together in partnership – we have high expectations of our franchisees. If you possess the qualities below, then we would love to hear from you!
A passion for working with children and inspiring young minds
Business and commercial awareness, financial stability, excellent organisation and planning skills
Exceptional communicator, customer care, people management and motivational skills
Hard working, pro-active and aspirations to develop the business
Where we are recruiting
Every Mother Nature Science UK Franchise Territory contains a minimum of 150 preparatory and primary schools – exclusive and size is dependent on every Franchisees specific requirements.
London Franchise Territories are now available in North East and South East London.
As well as London, we now have territories available across the whole of the UK.