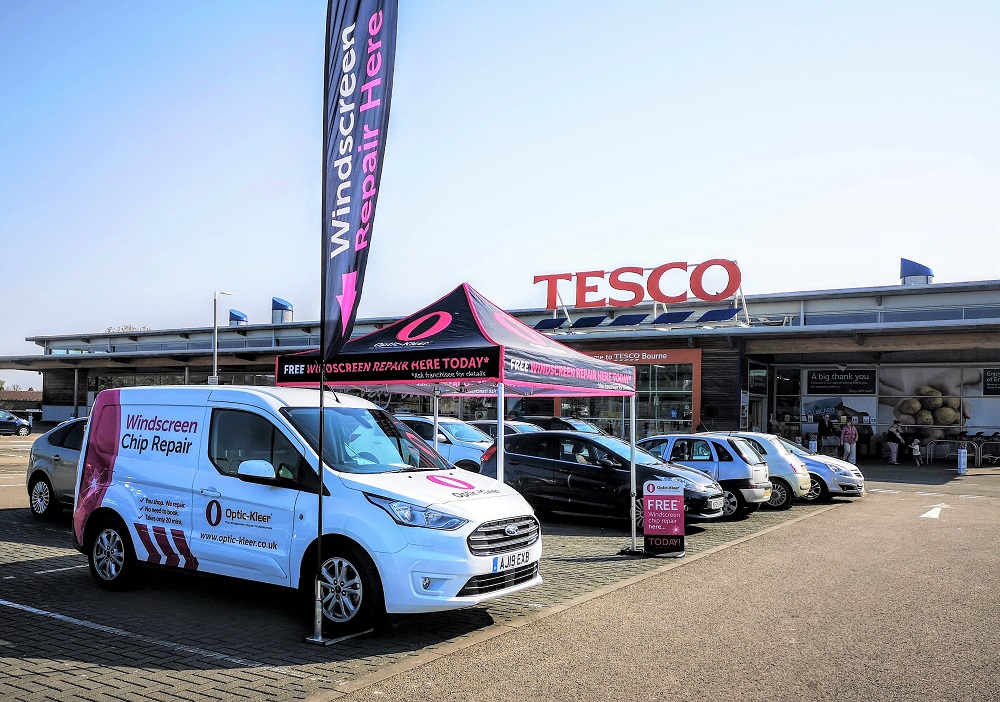 Fix your future with Optic-Kleer
Celebrating 30 years in business this year, Optic-Kleer is the leading car windscreen repair franchise. The brand's superior bespoke technology for both repairs and operations makes it the clear choice for anyone looking for an owner-operator business opportunity with significant earning potential.
How it works
Optic-Kleer has agreements in place with major supermarket chains and other prominent retailers such as DIY stores. This gives you a range of car park locations to set up your mobile repair unit over a 6 to 8-week schedule. Your franchise fee covers an impressive package of branded items including the canopy which draws customers in alongside your local marketing initiatives. You're given the tools and training to fix a windscreen in around 20 minutes. You repair whilst your customers shop – the ultimate convenience!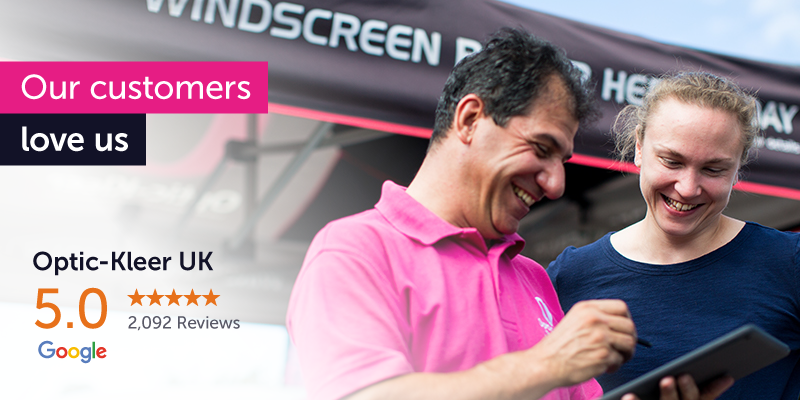 The bespoke system on your iPad makes the admin process easy for the customer who can either pay for the service direct or put a claim in through their motor insurance. Optic-Kleer's central support office follows up any claim so you are free to continue delivering your repair service to customers.
In your downtime, you can return customer enquiries, check your Google reviews, engage with prospects on social media and plan your locations for future weeks. Because you have set times at each location and often don't come back to the same place within a 6-week window, customers jump on the opportunity to get their repair done. Optic-Kleer has thousands of 5-star Google reviews from satisfied customers all over the UK.
"Customers are drawn to us in supermarket car parks as they can have their windscreen repaired whilst they shop,"
Mike Cruz, Lincolnshire franchisee.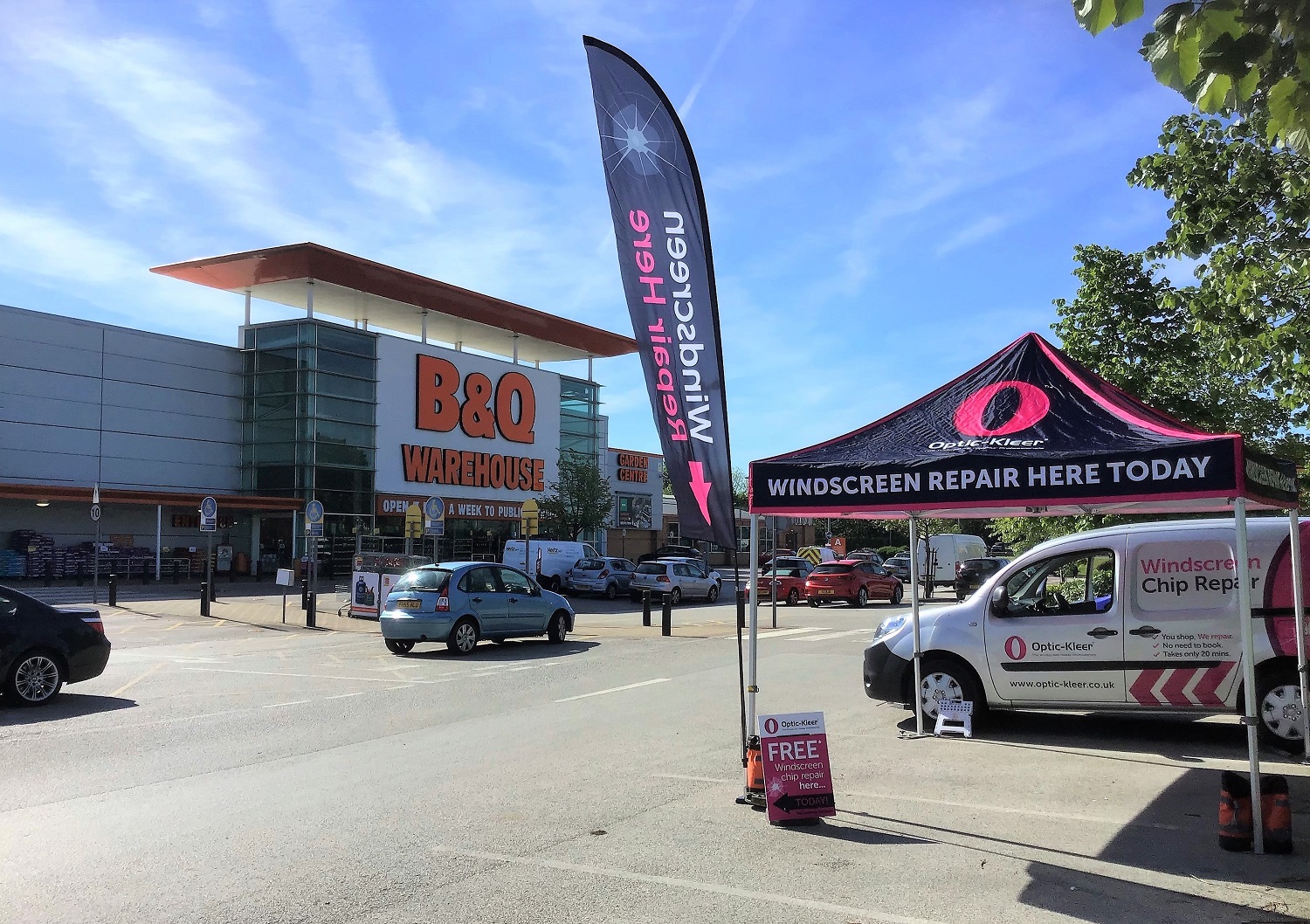 Your investment
Optic-Kleer's investment level starts at £19,950 for an exclusive territory, in-class training, in-the-field training and ongoing mentoring. As with any franchise business, your financial success is dependent on the time you invest in following the franchise model. Typically, franchisees will average 5 windscreen repairs a day, working 21 days a month which generates £5,460* a month.
Thanks to their market-leading, web-based admin system, the only ongoing cost payable to the franchisor is a 17.5% management service fee which covers consumables and the full support of the office dealing with all invoices, insurance companies and queries.
"The stock I have to hold is next to nothing. What I need I can order and have within a few days from head office. It's a nice easy ordering process,"
Laurence Lagden, Newbury, Didcot & Cowley franchisee.
A team committed to supporting you
Optic-Kleer's team know exactly what it takes to make a success of this franchise. Especially Managing Director, David Overton, who started as an Optic-Kleer franchisee himself! He then began to deliver franchisee training before becoming the Franchise Manager and ultimately buying the UK franchise in 2014. Since taking ownership, David has made significant investment in the admin systems and continues to innovate windscreen repair techniques. Because he truly understands the value of experience, David now enlists the help of other long-standing franchisees to mentor those new to the network.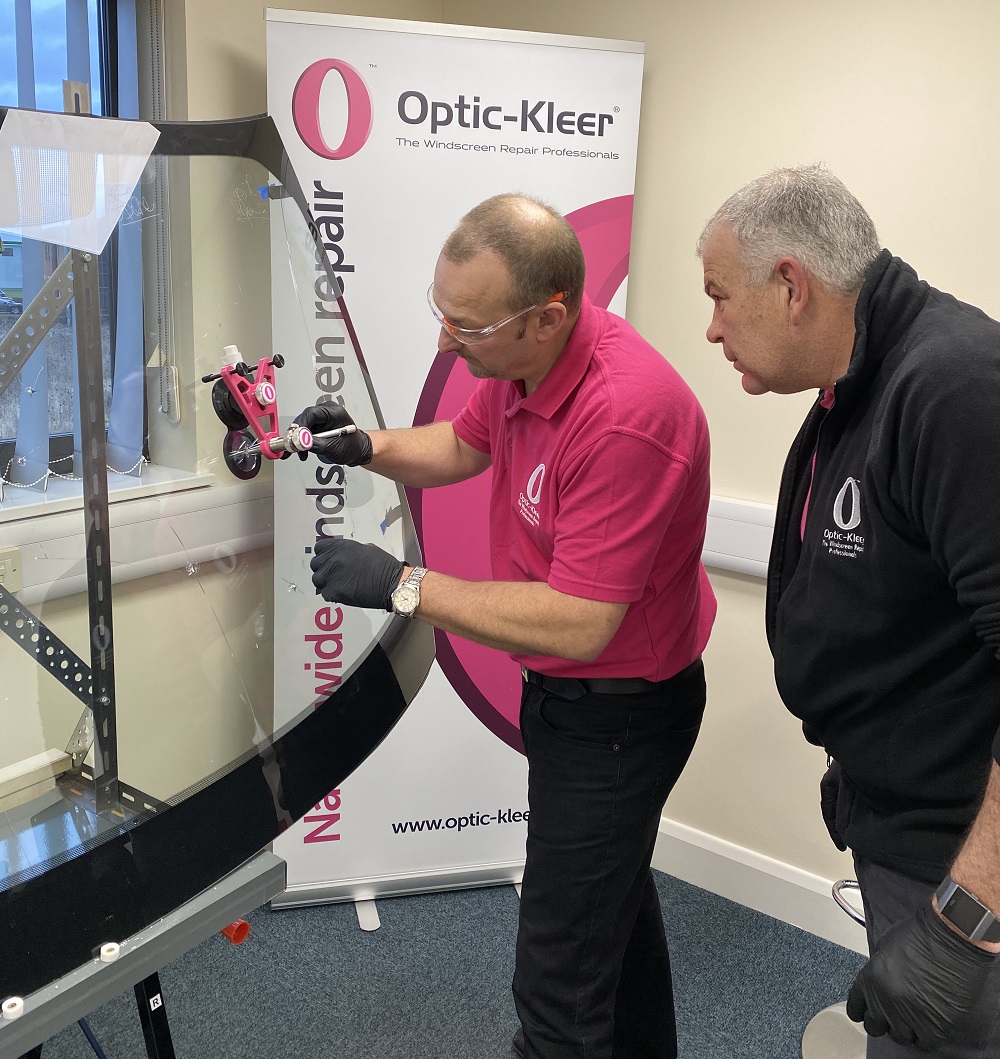 The Optic-Kleer culture is one of collaboration and knowledge-sharing. John Speare, a franchisee with a decade under his belt with the brand, now heads up new franchisee training. He also developed an effective 2-day in-field training programme which makes all the difference to franchisees anxious to make a solid start with their new business.
"I still remember my first day out with customers with David there to guide and encourage me. I reflect on that day every time I welcome new franchisees out in the field with me in Suffolk – you can see the theoretical training falling into place as they see it in a real-life setting,"
John Speare, Suffolk franchisee.
Next steps
Optic-Kleer is looking for people who are motivated to get out there and enjoy the interaction with customers on a daily basis. If you'd like to be your own boss with the support of a market-leading brand, fill in the form below to receive more information about Optic-Kleer.
*Average repair cost based upon Operator data 2018/19. Your turnover will be subject to tax, business running costs and site fees.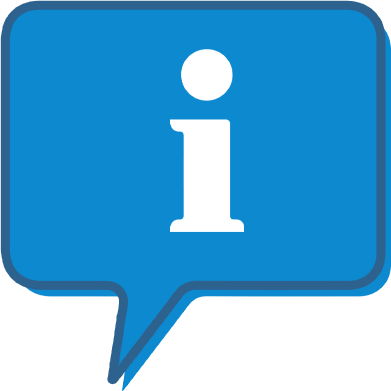 Interested and want to know more?
By clicking the link below, we can send you further information on this franchise opportunity and allow you to contact them direct with any questions.
This is FREE and non-obligatory; we never share or sell your personal information.