SNAPON: EMPOWERING YOU WITH THE TOOLS FOR SUCCESS
Snap-on is the world's number one professional tool brand. We are the leading global manufacturer and distributor of tools for the professional technician.
Our franchisees deliver gold-standard, premium products to technicians up and down the country. Our fantastic business offers you the chance to be your own boss whilst being supported by an elite team of industry specialists.
Want to be part of something special? If yes, then we want to hear from you.
Click here to request our free and non-obligatory franchise prospectus to get the fuller details of our offering.
PROUDLY BEST IN CLASS!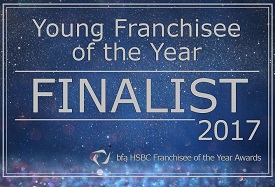 Founded in 1920, our business model has been refined for over 90 years and we are now one of the most respected franchise systems in the world. We have been trading in the UK since 1965 and now have over 430 franchisees based in the UK and Ireland.
EXCLUSIVE TERRITORY: fully surveyed territory with around 220 potential professional tool users before you even turn a wheel
MOBILE STORE: No rent or rates PLUS go directly to your customers, who are waiting for you!
BRAND LEADER: Snap-on is the most in-demand product in its category
NO ROYALTIES OR ADVERTISING FEES: you keep 100% profit
GREAT FAMILY BUSINESS: spouses and family often are a part of the business
GLOBAL FRANCHISE SUPPORT: we have a staff ration of 2:1 to every franchisee
GROWTH POTENTIAL: expansion is welcomed and encouraged. Own multiple territories.
"The Snap-on Franchise has changed my life quite considerably, I feel like I am in charge of my own destiny now, rather than working for somebody doing the same thing Monday to Friday 9 – 5 I am now driving my own business forward, being able to create my own goals, and achieve my own achievements," Nick Allen, franchisee.
BANK ON US FOR FUNDING
Welcome to Snap-on Finance, our own in-house bank. We believe everyone has the right to achieve the dream of being their own boss so Snap-on Finance are able to offer business loans to fund the purchase of your franchise*.
The total cost of the franchise is £110,143 and includes:
All starter stock
Dallas training week
UK head office training programme
Dedicated support team
Exclusive, protected territory
Operations manuals
Advanced sales and stock IT system
Continuous training and support including monthly franchisee forums, annual conferences and workshops
With Snap-on Finance, you pay just £24,143 and we will then fund the remaining monies on a six year interest baring loan. Fixed, regular repayments mean you can manage your cash flow and always know exactly where you are with your finances. We'll even offer you a payment break for your first three months in order for you to get your business up and running.
We want what you want: a successful, profitable future. To request our FREE franchise prospectus, click here.
NO NONSENSE TRAINING
Snap-on is a real, honest business. So it's no surprise that our training is no-nonsense. For your initial week we will fly you to our dedicated training school in Dallas and teach you everything you will need to know about running a Snap-on Franchise:
Product knowledge and application
Salesmanship and credit selling
Customer service and management
Business administration
Basic accounts – collection and banking etc.
Computer training for your state-of-the-art sales and stock systems
Confident, knowledgeable and inspired, you will then come into our Head Quarters to tour the facility, meet the staff and collect your very own mobile store!
"After my initial training in Dallas and Kettering, I had someone with me for six weeks in my van. I can't fault the training at all, you really are given everything you need and there's always someone on the other end of the phone if you need anything at all," Scott Walters, Abergalby franchisee.
OUTSTANDING SUPPORT FROM THE WORLD'S NUMBER 1 TOOL BRAND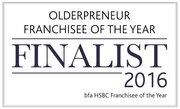 Here at Snap-on, there's no such thing as a 'man in a van': when you join us you're part of a team. Our network is our family. As a Snap-on franchisee, you are matched to one of our Franchise Performance Teams who each have clearly defined roles in order to support you in all essential areas of your business.
Our continuous support programme is designed to maximise all of your opportunities, making your business a success from day one:
Dedicated Franchise Developer for your first 12 months
Five full days of on-van support immediately after launch
A further 12 days of on-van support within your first five weeks
Monthly franchisee forums for training, new product launches and sharing ideas
National marketing strategy and promotional materials delivered fortnightly
Head office telephone support line
After your first year with us, a specialist Sales Developer will be assigned to you for the duration of your Snap-on franchise. Their role is to help you improve and hone your sales strategy and techniques so that you can maximise your profits long-term.
"After my launch I had 17 days with my Franchise Developer over a three month period. My Franchise Developer spent time with me out on my van and is always on the other end of the phone for support when I need it. There are also other franchisees to call so you're never on your own, everyone helps each other out,." Jonathan Campbell, Bradford franchisee.
THIS IS YOUR INVITATION TO JOIN US…
If you would like to learn more about the Snap-on Franchise opportunity simply fill out the contact form. Start your journey towards a more successful tomorrow, today.