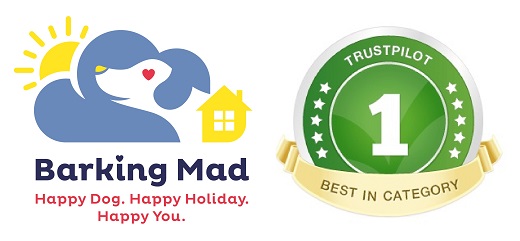 Original pet care pioneers since 2000, Barking Mad runs the very best in professional home dog boarding. Our franchisees engage dog loving communities and organise home-from-home dog sitting services in local private residences.
We are now expanding and looking for dog lovers who wish to grow their own business with the backup of comprehensive support and training. You will be joining the brand leader and benefit from a business that is highly profitable, with repeat custom and flexible working.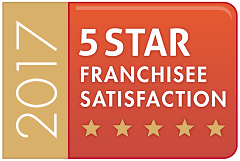 Barking Mad is a FULL member of the British Franchise Association and has won accolades such as Bfa Franchisee of the Year, HSBC Franchisor of the Year, Amazon Growing Business Award, Best Franchise 5 Star Satisfaction Award, Best in Category TrustPilot.
We are also part of the Franchise Brand plc group.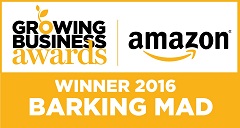 About Barking Mad
Lee Dancy founded Barking Mad in 2000 after identifying a lack of suitable care for her Dalmatian puppy when she was going on holiday. "I began looking into pet care and pet sitting and was immediately dumbfounded by the lack of alternatives to traditional kennelling. My research showed that there was a demand for something different and so I set about creating a whole new concept."
Barking Mad was launched in Kirkby Lonsdale, Lancashire in May 2000, as an alternative to kennels. And after a lot of interest from across the UK, Lee decided to franchise her now successful business.
Barking Mad now covers the majority of the UK and continues to grow by recruiting passionate dog lovers who also have a passion for business.
The franchise opportunity
Our dog sitting business owners are kept very busy with no two days ever the same. There are many roles in the day to day running of our service and depending on the size of your ambition you can be home based on your own or office based with a team of employees and multiple cars. The only limit to growth is you!
A typical day might include:
• Meeting new customers and their owners to find out all about them and register them to the barking Mad service
• Organising a dog sitting host get together in a local café. Chat to existing hosts and invite new dog lovers to attend and find out all about being a host
• Taking photos and videos of dogs on holiday to share with their owners and use on social media when they get home
• Using our data systems to invoice, send a newsletter and complete your basic admin
Training and support
We understand that the very reason you buy a franchise is to have the security of a tried and tested business model with support in all areas. Your business will develop as you do. It is not therefore just in the first year that you will receive guidance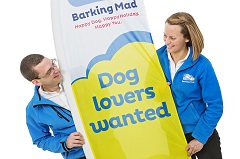 but throughout your franchise term. Our training and support is on-going with regular points of contact and events every year. We even involve your employees providing a 'Supporting Success' training day. There are no short cuts and you certainly get what you pay for.
• In house classroom initial training 4 + 1 + 1 days (spread over 250 days)
• In territory marketing launch – 1 day
• On-line marketing and systems training – ongoing
• Annual National Conference
• Regional Sales Meetings
Topics include:
• Business planning / systems
• Dog behaviour
• Marketing / PR
• Social media / Email marketing
• Database / CRM
• Sales techniques including personal profiling
• Accounts
• I.T. (including laptop / smartphone set-up)
• Administration
• Customer service
Financial information
The Barking Mad Franchise offers a significant advantage over many other businesses as it's 'cash flow positive' trading position means that customers pay in advance and cash flow problems are completely avoided. You will benefit from a most enjoyable and rewarding business which allows you to achieve your optimum home, work-life balance.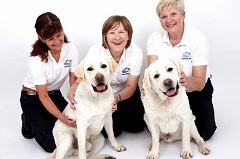 The initial franchise package includes:
• Franchise Licence Fee
• Comprehensive Training Programme
• Online Operations Manual
• Bespoke Business Software
• Email and Web page
• Operational Equipment
• Corporate apparel
• Marketing material & merchandise including business personalised stationery
• Dog Tags
• Pet Services Association Membership (PIF) for year one
• Access to online marketing tools via FIDO system
• Internet discussion forum enabling you to network online
• An exclusive territory
£14,957+VAT
(Extras are required dependent on preferences and requirements e.g. car, computer – details upon application)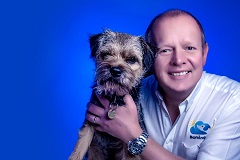 What we look for in a franchisee
Our business partners are passionate dog lovers with a propensity to work hard and follow our proven system.
The vast majority of Barking Mad franchisees have enjoyed a previous career totally unrelated to dogs and have never been self-employed before. We enable them to use their existing skills to the maximum and are on hand to train and support in areas that are completely new to them. Rest assured between ourselves and the Barking Mad network there is nothing we can't achieve together!