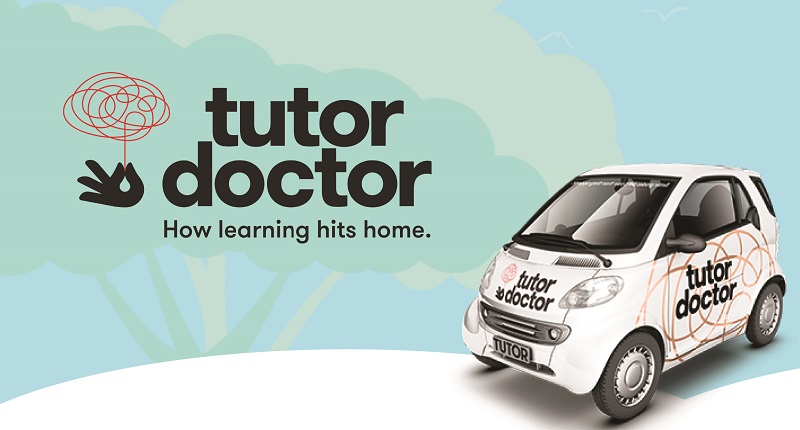 Work from home with everyday flexibility!
As a prominent leader in the multi-billion pound industry of private tutoring, Tutor Doctor is experiencing one of the fastest growing international expansions of any educational company in the history of franchising. With over 500 locations in 16 countries, Tutor Doctor has changed the lives of 270,000+ people by helping them with their academic goals. This is accomplished by utilising a unique one-to-one tutoring approach that matches students with professional tutors based upon the students' individual needs.
Tutor Doctor's approach to education enables students of any age to get help with any subject - whether they require remedial attention or academic enrichment.

While each year Tutor Doctor has continued to grow at unprecedented rates, it is the commitment to the core philosophy - every child can learn, but not every child learns the same way - that remains the source of Tutor Doctor's success.
Tutor Doctor has been widely recognised as a leader in the private tutoring industry being ranked the number one in-home tutoring franchise worldwide by Entrepreneur Magazine and winning the Child's Magazine's Parents Choice Award in 2010, 2011, and 2013 and the Top 50 Franchises for Minorities, National Minority Franchising Initiative.
If this sounds like you, why not immediately download our FREE prospectus via this click.
Customers love Tutor Doctor!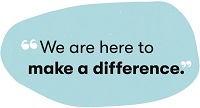 With over one million tutoring sessions completed, Tutor Doctor has changed the lives of countless students. From the student who wants to be an engineer, but struggles with maths, to the student who isn't being challenged in school and has been encouraged to tap into their full potential, Tutor Doctor's individual approach helps students achieve their goals in academics and life. It's because of this that 95% of our customers would recommend Tutor Doctor to others.
Proven business model
No background in education required!
Tutor Doctor franchisees, who manage a team of professional tutors and work on the business rather than in it, follow an award winning home-based business model that requires no educational background to operate.
The Tutor Doctor franchise low overheads produces an excellent return on investment while franchisees enjoy the fulfillment of making a difference in their communities.
83% of Tutor Doctor Franchisees come from backgrounds other than education!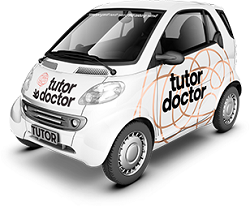 In fact, 25% of Tutor Doctor's franchise community has a background in financial services, IT, manufacturing, and healthcare. From housewives to leaders in their industries (eg. ex-president of Boeing), Tutor Doctor franchisees have three common desires:
1. To own a business that offers flexibility and control over their lifestyle
2. To feel passionate about they do
3. To have control over their income
Work from home!
Tutor Doctor franchisees enjoy flexibility in their lifestyle, have full control over their work schedule and enjoy the fulfilment of owning a business that makes a difference in the lives of families in their communities. By following the home-based business model, Tutor Doctor franchisees build a team of tutors and strong customer base with no ongoing overhead costs.
Why is the private tutoring market booming?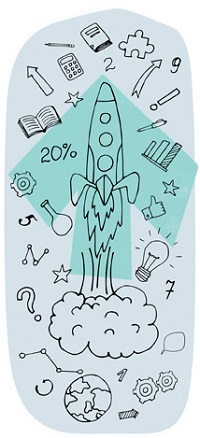 Private tutoring is growing by leaps and bounds and it is now the fastest growing segment in the education industry! Today's parents are increasingly turning to tutors to supplement their children's regular education or to compete for competitive university entrances. Consider this: In the UK alone, the tutoring industry is valued at £6 billion a year, according to The Daily Telegraph. That's more than what the entire Las Vegas Strip casino industry generates on an annual basis. Moreover, the Telegraph recently published an article about 'super tutors' earning up to £1,000 per hour, while CNN aired a programme on celebrity tutors who were making over US$1 million (approximately £620,000) in yearly earnings.
More interestingly, market research specialist Global Industry Analysts has released a study stating that the global private tutoring market will surpass US$102.8 billion (approximately £64 billion) by 2018 and US$123.8 billion (approximately £77 billion) by 2020. That's an extraordinary 20 per cent growth in just two years.
So with no evident market leader, extremely high fragmentation, explosive growth and recession resistance built in, the tutoring market in the UK, as a business opportunity, is positioned for massive success, but only if planned professionally and with scalability. Enter Tutor Doctor.
Comprehensive support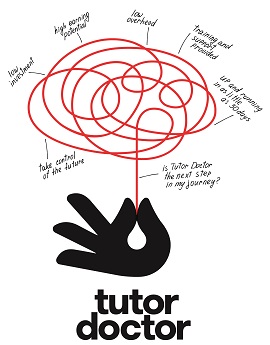 As a Tutor Doctor franchisee, you will have access to the most cutting edge business practices and technology, and be supported by a world-class team, including:
Initial training - hundreds of hours of in-class and online training.
Ongoing support - a team of dedicated Tutor Doctor personnel will help you build the business of your dreams.
Marketing support - proven lead generation strategies that make the phone ring and quickly establish Tutor Doctor within your local community.
Big Apple operating system – a proprietary internet-based software designed specifically for you to be able to run your Tutor Doctor franchise from your home.
Multiple revenue streams
Tutor Doctor's individual approach to private tutoring meets the needs of any student, of any age, for any subject. This comprehensive method opens a number of high-margin revenue streams for Tutor Doctor franchisees to pursue:
Academic Tutoring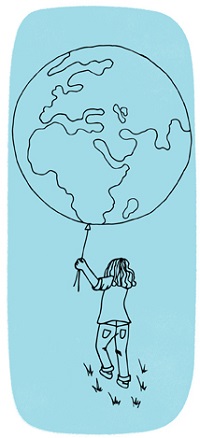 Maths
Science
Languages
Language Arts/Humanities
Working directly with schools and local authorities
Entrance Examination Preparation
Adult Education
College and University Level Courses
Exam Preparation
Employment Skills
English as a Foreign Language
E-Tutoring
Leveraging technologies to deliver the ideal solution for each student
Special Needs
Life skills
Interested?
If you're a motivated, people-oriented person who wants to own a business that enables you to have more flexibility in your life, work from home, make a difference in your customers' lives and have control over your income, then we want to talk to you. Complete the form below and we'll be in touch!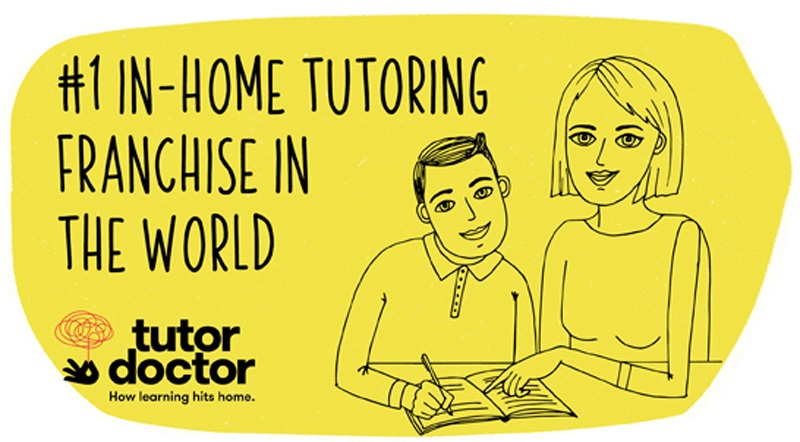 ---
Download franchise prospectus
By filling in the form below you will be able to download a copy of the Tutor Doctor prospectus.
This will provide you with more detailed information on the franchise opportunity and allow you to contact them direct with any questions you may have.
This is FREE and non-obligatory; we never share or sell your personal information.
At a Glance
Min total investment:
£29700
Development type:
Associate
UK presence:
115 franchises
International presence:
500 franchisees across 16 countries
Franchisee Case Studies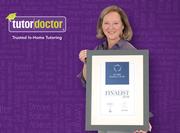 Franchisor Interview
Exclusive interview: "We're named the #1 in-home tutoring franchise in the world by Entrepreneur"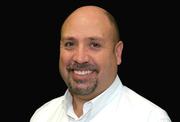 Franchisors name: Frank Milner, President of Tutor Doctor
Name of franchise: Tutor Doctor
Tell us about how/when the business was started and the motivation behind establishing the company.
Tutor Doctor was founded in 2000 on the principle that every student can learn but not every student can learn the same way. We knew the answer for students struggling in school was not yet another classroom setting, but rather a 1-to-1 environment based on their unique need.
When and why did you decide to go down the franchise route?
We opened our first franchise in 2003 when we saw how successful the in-home tutoring business model was working for us. We turned to franchising to give students across the globe a fighting chance at success. . Franchising was a way to grow quickly and into more markets. It was also a way to give students across the world a chance to reap the benefits of our individualised tutoring model.
What have been the company's biggest achievements/successes to date so far?
Our biggest success is the over 200,000 people helped to date. This has come about thanks to the fact that we have over 400 franchised territories in 15 countries. We are also continuing to expand, with current plans shaping up in South Africa.
Because of our growth and our unparalleled ability to help students, we were named the #1 in-home tutoring franchise business in the world by Entrepreneur.
What challenges have you had to overcome?
Tutor Doctor is experiencing unprecedented growth, and we've had to balance this need for urgent expansion, with the need to let the business grow organically. We've been very successful thus far as our franchisees around the world are thriving.
The only "challenge" we've faced is finding the right people to bring into the Tutor Doctor family. Our company values are the core of our business and we want to ensure every franchisee embodies these. So far, we've been very lucky to have the best franchisees in the business.
What marketing/promotional tools do you use to grow your franchise?
The brand is marketed through two primary methods - local marketing in the community and digital marketing. We've embraced digital marketing and developed a number of highly effective and innovative strategies to help franchisees cost effectively generate customers through social media, email marketing and search engine advertising and optimization.
Secondly, franchisees are very active in their local community creating awareness and educating parents and schools about Tutor Doctor's unique tutoring matching service. Our local marketing strategy is best thought of as guerilla style marketing that is very low cost and very effective.
Additionally, due to our success, we've had numerous franchisees featured in major entrepreneurial and franchising publication including Entrepreneur and Inc.com. We know our franchisees themselves are our best source of marketing. Their success in their own business is the best type of marketing, which is why we were named the #1 in-home education franchise business in the world by Entrepreneur.
What differentiates Tutor Doctor from the competition?
We don't just want to make a dollar, but we also want to make a difference. Tutor Doctor was created to not just provide basic tutoring sessions that serve as another classroom, but to ensure students received personalized tutoring that takes into consideration each their unique learning style. This approach sets us apart in an educational industry that often falls into conformity.
In your opinion, what makes a successful Tutor Doctor franchisee?
We like to believe that being a Tutor Doctor Franchisee is unlike any other work/career that you have ever had. Because, as we said, our goal isn't just to make a dollar; it's also to make a profound difference in the lives of our students.
Our franchisees are successful because they intelligent and driven. They come from all walks of life from the corporate world as leaders, managers and executives, to the education industry to small business environments. In fact, only 17% of our franchisees have prior experience in education while 83% come from diverse business backgrounds.
Overall, a good potential franchisee is one who is willing to learn, driven, and most importantly, has a passion for people.
What changes have you seen in your industry over recent year? And how have you adapted to them?
The demand for private tutoring is increasing exponentially. According to recent data, the global tutoring market is expected to reach $123 billion by 2020. In fact, the Education Industry Association says supplemental education, like that which Tutor Doctor offers, is one of the fastest-growing franchise segments in North America.
We have adapted through expansion. In this past year alone, we have added 78 franchise units to our network. We are also looking at expanding into even more countries as the demand for tutoring across the world continues to rise.
What does the future hold for Tutor Doctor?
The future for Tutor Doctor is essentially unlimited. The private tuition market in the UK is worth 6 billion pounds, with the global tutoring market predicted to reach $123 billion by 2020.
In the UK in particular, there has been a meteoric rise in demand for tutoring services. The number of students who receive tutoring in the UK has from 1.6 million in 2001 to 2.8 million in 2014. Within this industry, Tutor Doctor is uniquely poised. We are the only company that can deliver high quality tutors who are individually matched to a student's unique need, that allows franchisees to work from home and put their money where it will do the most use – the business itself.
What expansion plans have you got nationally and internationally?
Our expansion plans right now are quite extensive. We have just begun out foray into South Africa and that is going very well. We'd also like to make more headway into the US and Australia. We have franchises here already, but we'd like to have a dominant presence in every territory in these markets.
It's a big job, but we'd like to have 1,000 territories in 20 countries!
What advice would you give to someone considering franchising their business?
The main advice is to do your research. Research is absolutely essential when looking into a franchise opportunity. Look at your local market to ensure that there is a market for the services or products on offer. And always ensure you do your research into the franchise itself to ensure it stands up to scrutiny.
And make sure you're passionate about the business. Tutor Doctor franchisees have been so successful because they truly believe in the business and want to invest their time and energy into helping as many people as they can.
If you had to do it all again, what would you do differently?
Nothing. Tutor Doctor is experiencing unprecedented growth and has helped more the 200,000 people. Our business model means franchisees are profitable quickly, and can really make a difference in the lives of the people in their communities.