Experience the Education Boom with Tutor Doctor!
We've helped countless franchisees in the UK launch profitable businesses. Our tools, processes and unparalleled support have helped our franchisees in the UK build and grow their businesses. You always have the support of the Head Office team and our wider network of fellow franchisees around the globe for guidance and help.

The private tutoring industry presents a huge opportunity which continues to grow; a recent study conducted by the Sutton Trust found that over a third of pupils in the UK receive private tuition, and that nearly 60% of secondary school students in the UK have received private tuition at some point in their academic career.
This landscape presents massive opportunities for Tutor Doctor franchisees in the UK. There is plenty of business to be generated by tapping into the unique opportunity to work with schools and local authorities through extensive funding from government grants. As a brand, we have already worked with more than 500 schools and 5,300 students.

Tutor Doctor: Personalised, Local, and More Than Just Tutoring
Tutor Doctor is a tutoring company that provides personalised, local, and more than just tutoring services. We believe that every student learns differently, so we take the time to match tutors to their students based on their individual needs and learning styles. We also adopt a creative approach in our tuition that is tailored to each child.
In addition to providing one-on-one tutoring, we also offer a variety of other services, such as our X-Skills Programme, which teaches students vital life skills. We also regularly update parents on their child's progress.
We are proud to be an active Corporate Member of The Tutors' Association, and we are committed to furthering the UK's tutoring profession and standards.
Our claims may be bold, but that's because we have 3,000+ reviews giving us a Google score of 4.9/5. We are also proud that two of the 29 National Tutoring Programme (NTP) approved tuition partners in the UK are Tutor Doctor franchisees.
We're also award winning: The #1 education franchise in the UK. Featured in Elite Franchise Top 100 every year since its inception. Highly Commended by the Best Children's Services & Education Franchise at the 2021 Global Franchise Awards.

Training & Support
Since commencing franchise operations in the UK in 2008, we've used our experience to help our franchisees get their businesses up and tutoring as quickly as possible, by perfecting a comprehensive onboarding process. We assign each franchisee a Launch Support Specialist who works closely with you throughout your first year in all aspects of the business, along with preparing you for business ownership from the outset.
Following this, you can choose the type of ongoing support that fits your needs best. Get help when and where you need it with Specialist Support or participate in our Active Coaching Program, which will give you access to one-to-one coaching to guide you through your next year of operation.
Financial Info
Tutor Doctor's flexible investment options mean that new entrepreneurs can start with one protected UK territory with the ability to expand in the future, or candidates with more business experience can opt operate on a larger scale by choosing the Empire Builder option.
Working from home results in lower overheads as there are no premises, equipment, leases or inventory to have to consider.
Our franchise fee starts at £38,000, but if you have at least £13,500 in available liquid capital, Tutor Doctor has a number of financial partners who can help you finance your investment; alternatively, you may qualify for the Government backed Business Start-Up Scheme which allows you to borrow up to £25,000 without investing any money of your own. (This figure doubles if the business has two Directors.)
Expected ROI after two years vary, but our priority is always to give you the support required to make your franchise profitable and successful. Moreover, research has demonstrated that franchisees who follow our proven model consistently have enjoyed high and early returns, as well as compounding recurring revenues

Build a Profitable Business and Change Lives in Your Community!
If you are looking for a rewarding business opportunity that allows you to make a difference in your community, then a Tutor Doctor franchise is the right choice for you. We offer a proven business model, ongoing support, and the opportunity to work with a team of experienced professionals.
We believe that this is a significant moment in the next generation's education, and we are committed to being a catalyst for change. Join us today and help us make a difference!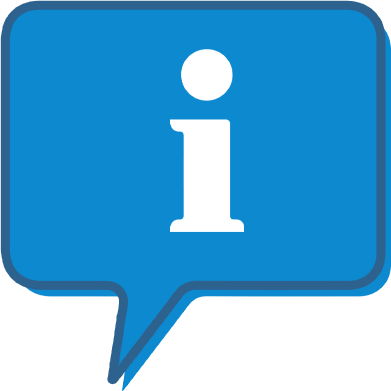 Interested and want to know more?
By clicking the link below, we can send you further information on this franchise opportunity and allow you to contact them direct with any questions.
This is FREE and non-obligatory; we never share or sell your personal information.