Request Free Info
Cash Generator Franchise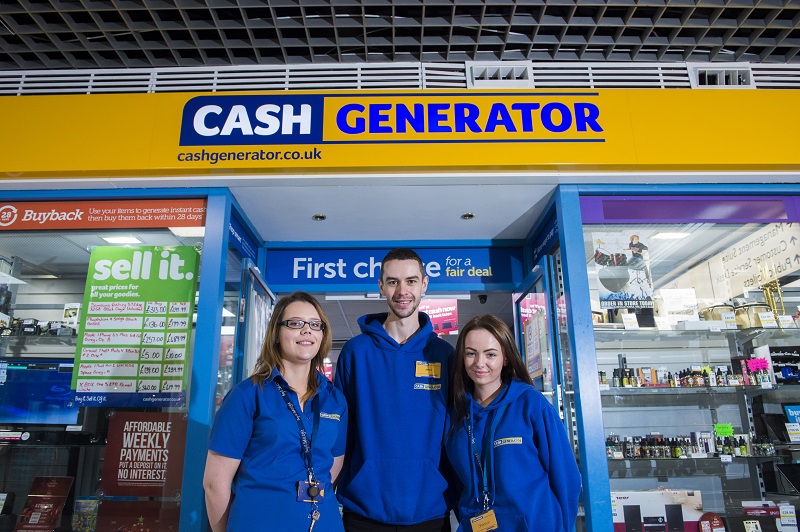 There's a growing global trend towards reusing and recycling, and Cash Generator is at the heart of a movement that enables sellers to get value for their unwanted items, and for buyers to make their hard-earned cash go further.
And Cash Generator is accessible – providing opportunities for customers to sell and buy on the high street or online. Our franchise owners can provide Superfast Cash™ to members of the public for items that are no longer wanted such as mobile phones, tables, gaming consoles, televisions, tablets and laptops. What sets Cash Generator apart from most retailers is that we offer customers a flexible term buy back option when selling their goods.
We've been around since 1994 and we're a brand trusted by our customers. And we're part of the communities we work in – providing customers with a friendly welcome from staff who understand their needs and who'll be fair and open with them.
"I became a franchisee in 2002, mainly because I wanted to operate under a secure brand and, whilst having run various businesses prior to this, I felt as though having the back-up of this brand and ongoing business support and advice would help me progress and secure my future. After two years I realised this had been the correct decision, exceeding all my financial expectations of the business, which encouraged me to open a second store. I feel as though I would not have achieved this level of financial security had I chosen to operate a standalone business."
Kevin Old, Bournemouth & Shirley
Why we're unique
Our flexible business model means that, alongside buying and selling second hand items, we can offer franchisees the opportunity to access a selected range of new or graded (end of line or reconditioned) items.
Additionally, we offer vaping products, we buy and sell gold and jewellery, and we're always seeking new opportunities, all providing multiple income streams for franchisees.
We recognise that not every item can find a buyer locally so, through our website, franchisees can access buyers nationwide. As the online environment continues to develop and grow, the Cash Generator website is proving to be an increasingly valuable tool for franchisees, enabling them to list and sell items in a high traffic volume marketplace that benefits from the values and profile of the Cash Generator brand. Franchisees can also access other popular ecommerce sites, such as eBay and Amazon to find buyers.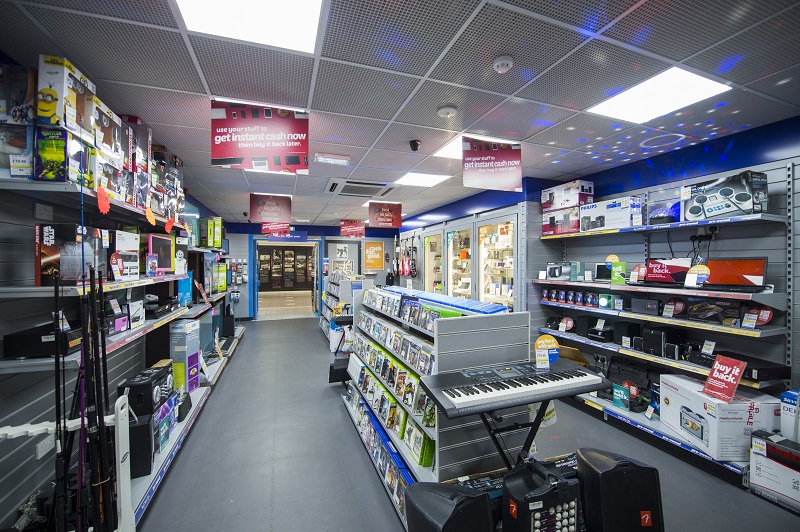 The Cash Generator franchise opportunity
We currently have over 130 stores across the UK but are keen to develop our network and so looking for likeminded individuals to join Cash Generator and benefit from being part of an established, successful and recognisable brand.
Our flexible business model and know-how allows Franchisees to tailor their business offering to match the needs of their local community providing multiple income streams and profit opportunities that are unparalleled within our market.
Whilst our primary focus is on multi-site franchisees, we are very much interested in all opportunities to grow our network.
The investment level for a Cash Generator store ranges from £100,000 - £250,000.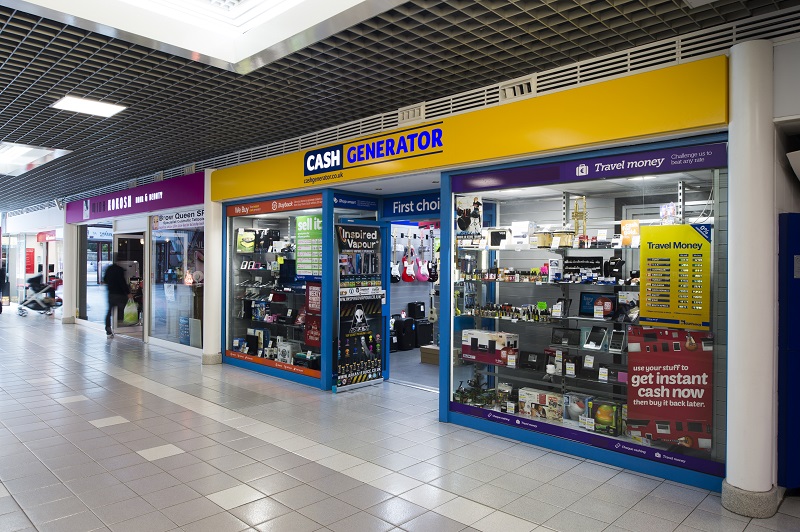 How we train and support you
Being part of a national brand, you can be sure you'll never be on your own. As well as regular opportunities to network with your fellow franchisees, Cash Generator will provide you with the comprehensive training and support package that you would expect from a business like ours.
You will benefit from an initial six-week training course, which is a mix of classroom learning at our training academy attached to our head office in the beautiful city of Edinburgh, and in-store training at a location that's convenient for you.
Once you've opened your store, you'll also have a mentor to lean on – someone who's already a successful Cash Generator franchisee. And you'll join a 12 month training academy programme with targeted and specialised support to assist you through your first trading year as a Cash Generator franchisee and beyond.
"I opened my first store in Kilmarnock 12 years ago and now own an additional two. I wanted to reap the rewards of my own efforts and build up a business that would act as a pension pot, so I needed to invest in a recession-proof model that would stand the test of time. Support from my franchisor is always available but varies vastly now from the early days of hand-holding to learn the basics. Nowadays I benefit from being able to listen, analyse and act on advice not only from the franchisor but from the established network of fellow franchisees."
Alan Murdoch, Kilmarnock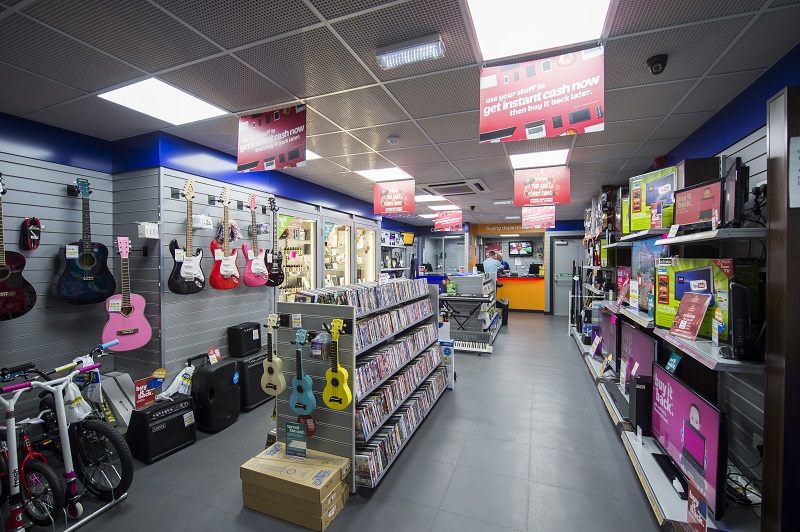 What we look for in a Cash Generator franchisee
Retail background preferred, but not essential
Aspirations to grow the store count in due course
Entrepreneurial
Customer focused
People skills
Lovers of a great deal
Community focused
"We bought an existing business, confident that our experience with retail and customer service would improve the performance. With the franchisor's support and minimal funding we have been proven correct and are seeing very strong returns on our investment. It's hard work and every day throws up new challenges but the variety of income streams and stock we buy and sell means that the business is still growing strongly into its third year of our ownership. Our advice is to listen to the franchisor and always look at what your fellow franchisees are doing in order to maximise opportunities."
Andria Anderson, Hartlepool