Love digital entertainment? Why not make a career out of it with CeX
CeX is a retail franchise that buys, sells and exchanges digital entertainment and technology products from customers. Established in 1992 CeX has become the UK's leading retail franchise business for digital entertainment and technology. We have expanded our network from the UK into Spain, Ireland, Portugal, Mexico, Poland, India, Italy, Australia, Portugal and The Netherlands.
We are currently seeking Unit and Multi-site franchise partners to roll out the CeX retail brand across the UK, Spain, Ireland & Portugal as well as Master and Area Developers across the globe.
Why not request our free and non-obligatory franchise prospectus here to find out more.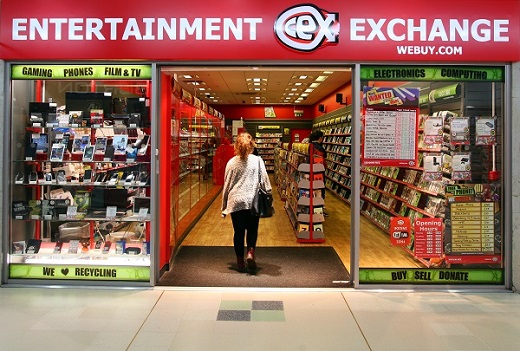 The franchise opportunity
What separates CeX from any competitors is our focused yet complimentary product range and our bespoke computer systems for buying and selling which have been developed over 25 years. Franchise partners not only benefit from CeX's extensive tools and experience in the industry, but also the full training and on-going support from our experienced and dedicated support teams as well as our wide network of franchisees who share best practice and experiences.
With our tried-and-tested franchise model, you are given the tools so as to create the work/life balance that suits you. In fact we are so confident that you will be happy we offer a buy back guarantee.
How much does a CeX franchise cost?
The total investment of a CeX franchise ranges from £150,000 to £250,000, depending on the store size. The minimum requirement is £40,000 in liquid capital plus the ability to raise the balance of the total investment.
CeX has an excellent relationship with all major banks that can fund up to 70% dependant upon your financial history.
What do I get for my investment?
As part of the initial investment you receive:
Complete opening stock
Bespoke IT & EPOS systems
Initial training in systems and management
Hands-on store identification and store design
Complete store outfit including, security, CCTV and furniture
Opening support team who assist in establishing the store & staff
Continued systems & support include:
Stock support
IT, Marketing, HR & Accounts support
Pricing and commercial systems and support
Dedicated Franchise, Training & Operations Managers
Life time training & procedural updates for you and your staff
Continued development of the bespoke EPOS, Intranet & web tools
Complete our enquiry form to receive our information pack for more details.
Are we right for each other?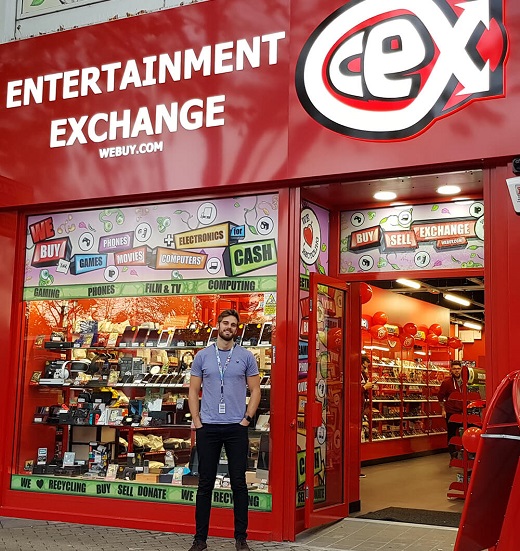 CeX is an owner manager franchise and in order to maximise its potential it is preferable that you have some managerial or retail experience however full training and support will be given.
Our franchisees are delighted with their retail franchise business – don't just take our word for it, hear what their experience has been:
"Being a CeX franchisee has exceeded my expectations; I've really enjoyed working with the franchise team and have a brilliant and supportive franchise manager. He has helped me grow my business and backed me to open in new locations. CeX feels like a big family and everyone is supportive towards each other and most importantly, they know how to have fun along the way!"
Jonny Barrow, Feltham
"A CeX franchise has definitely surpassed my expectations, everything has been great. Going into a franchise and investing a huge amount of money is always daunting, however CeX has been both assuring and unequivocal in all aspects from the start, there is nothing hidden from you and you have all the necessary tools to drive the business forward readily available. Being part of such a big brand I was also pleasantly surprised to see that everyone is open to suggestions and ideas, and as a franchisee I found this to be a great thing as everyone is there to aid in the growth of your business and guide you to make it the best it can be."
Fahad Yusaf, Dagenham
To read more about those who have taken the plunge and bought their own CeX franchise visit our case study archive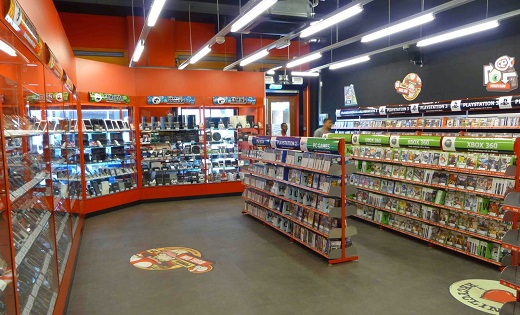 Where we are recruiting
CeX is looking for franchise partners throughout the UK. We are in particularly keen to expand the brand and open stores in any Scottish town with a population of over 50,000.