Clean up with AUTOVALETDIRECT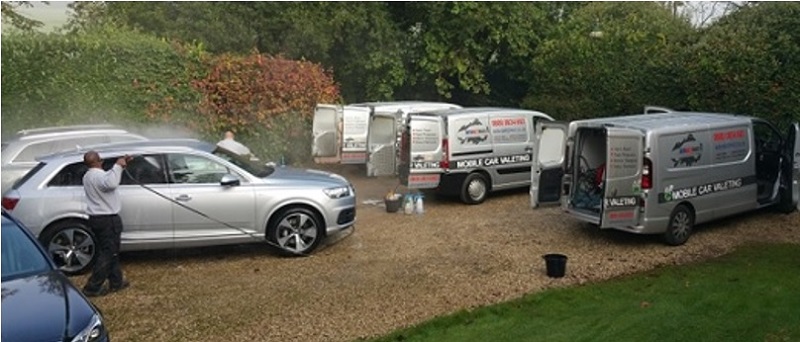 Autovaletdirect is one of the UK's leading mobile valeting franchises. Independently owned with a proven track record spanning over thirty years and a reputation for service excellence, Autovaletdirect has established a well-respected, successful brand in a lucrative premium service marketplace.
Operating from distinctively liveried, fully equipped vehicles, our national network of franchise owners can earn up to £1,000 a week, providing professional, top quality valeting services to private and corporate customers in the automotive and leisure sectors along with a rapidly expanding portfolio in the lucrative automotive events sector.
With access to a diverse service portfolio such as vehicle graphics removal and automotive paint & fabric protection, supplementing locally generated contracts, Autovaletdirect franchise owners enjoy a strong, resilient business base, geared for growth through the generation of regular, repeat and referred prestige customers.
Whether your choice is the traditional hot water system or our steam technology system, franchise owners will be equipped to affect a full range of professional mobile valet services.
The Market
Automotive
Traditionally, Autovaletdirect has operated within the massive and rapidly expanding automotive marketplace, which currently comprises around 32 million vehicles in the UK alone. Competition is extremely fragmented, with many untrained 'one man band' operators providing low quality service and a few larger companies offering a limited range of valets from static sites.
Autovaletdirect, by contrast, has built its brand leading position in this sector by providing professional, premium services – including specialist treatments, such as Diamondbrite and Caravanbrite and paint rectification - to customers who value quality and convenience over cost, and rely on our franchise owners to care for their cars properly. We even include a Waterless Wash system to maximise sales opportunities and increase customer choice.
All Autovaletdirect franchise owners are fully trained in all aspects of delivering the service, which creates a strong competitive edge for Autovaletdirect franchise owners and reinforces our reputation amongst customers for delivering work of the very highest standard.
Automotive Corporate Events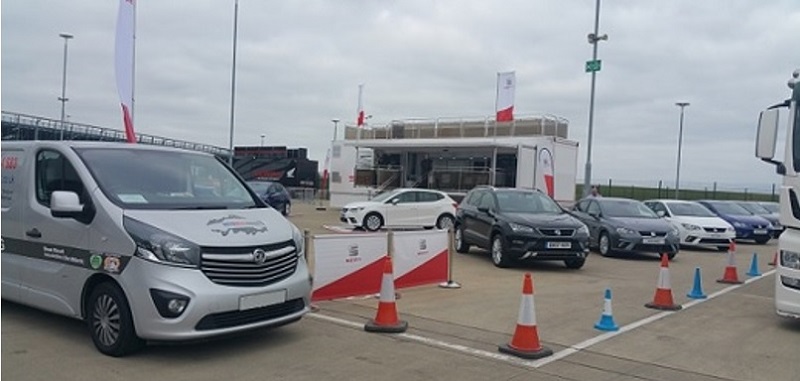 Being part of Autovaletdirect has enabled franchise owners to extend their potential marketplace into the specialist areas of Automotive Corporate Events, where we have a strong presence. Within this lucrative market, there is huge untapped potential and little or no effective competition.
Leisure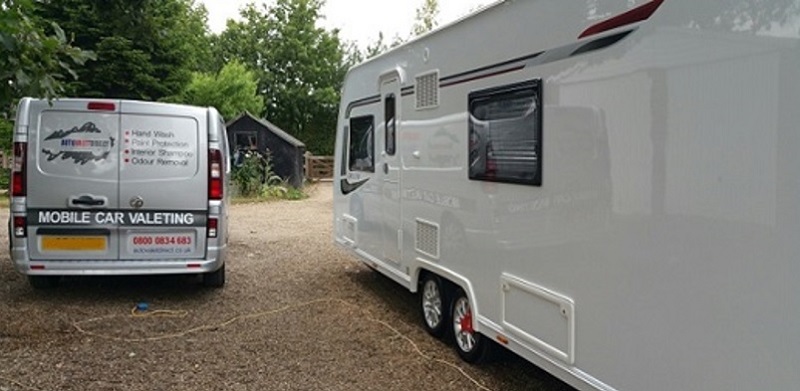 Similarly, Autovaletdirect has identified a rich market opportunity for franchise owners to develop in the leisure vehicles sector. There are more than a million leisure vehicles in the UK, with often wealthy owners prepared to invest in keeping their caravans and motor homes pristine as this can be time consuming and hard work for the untrained.
Vehicle graphics and sign writing removal
Look around you, how many vehicles do you see in one day sign written or wrapped? Reports suggest that up to 24,000 people can see a fleet vehicle on the roads in a single working day and industry research suggests more than 3,000 people per hour see a liveried vehicle operating in a busy area so it makes sense to have vehicle livery promoting your business and brand in this cost effective way.
However, at some point in its life the vehicle livery will need to be removed, not an easy job for the amateur!
Your vehicle
The vehicles used to provide the traditional hot water or Steam systems are purpose-built mobile valeting units fitted in Kent by our specialist fabricators and coachbuilders, robustly constructed and specifically designed to our specifications. All vehicles are fitted with self-sufficient RCD protected electrical supplying generator, equipment, chemicals and tools to enable you to affect a full range of professional mobile valet services.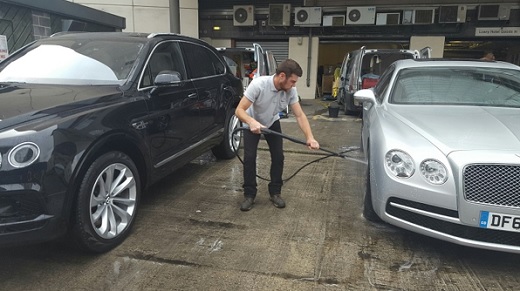 Professional
Our Team: The team at Autovaletdirect franchising Ltd has a long and successful history in franchising and have helped people from all sorts of backgrounds to launch and grow their own successful valeting business under the Autovaletdirect brand name.
Our Approach: Franchisees become our partners and will benefit from the high profile brand and established BFA affiliated franchise network. In addition to excellent Training and Support you will work alongside existing successful franchisees building the Autovaletdirect brand.
Simple
We've done all the preliminary work: Whether your choice is the traditional hot water system or the new steam technology system, customers will include private individuals, selective trade, and corporate automotive events. Franchisees will build up a 'milk round' of regular repeat order contracts. As your business grows, so does its value!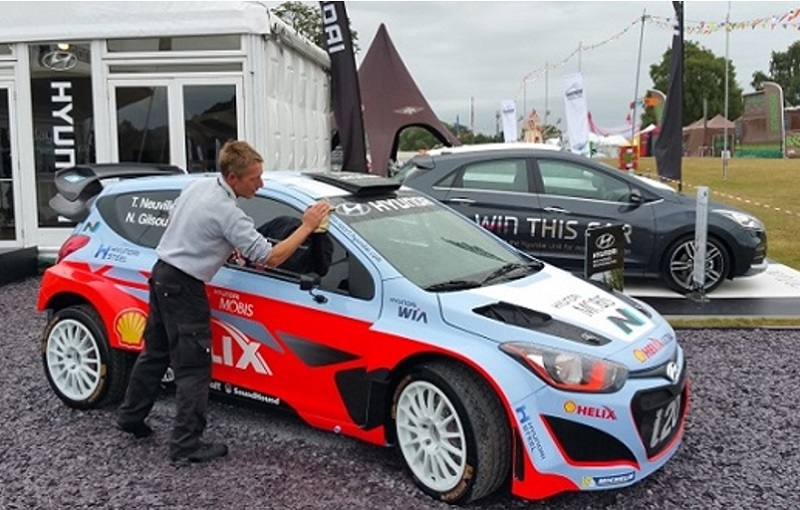 Cash in with the Autovaletdirect Traditional hot water system
Autovaletdirect Franchisees come from a variety of backgrounds and because of this we provide a start-up package based on individual circumstances, experience and personal needs.
The Autovaletdirect Traditional hot water system package is just £11,970 and includes an on board 390 litres (86 gallon) water tank serving a hot water pressure washer.
Cash in with the Autovaletdirect Steam Technology System
The Autovaletdirect Steam Technology System package is just £13,970 and includes a powerful steam system using Revolutionary, environmentally-friendly vapour steam using your own on board de-ironized water.
Both packages also come with the following:
Full technical training, business know-how and sales & marketing (operation manual).
Protected Territory with thousands of prospective customers.
All equipment and products to enable you to affect a full range of professional mobile valet services.
Business Launch/website, Sales Promotion Leaflets, Corporate Stationery, Corporate Clothing and 24/7 National call centre with free phone number.
You will require a van from which to operate and, whilst you are free to source your own vehicle new or used which we do insist on being our corporate colour of silver, we can and have partners who can help you with this.
Option:
Fully livered corporate marquee.
Autovaletdirect franchising charges a fixed Management licence Fee of only £245.00 per month to all franchisees (regardless of turnover). There are no other charges or royalty fees, so the more you put in, the more you take home.
All prices are subject to VAT
Franchise Business Loans: Most High Street Banks offer competitive Business Loans and Business Account Packages for new franchise start-ups. Being a BFA affiliated and successful franchise, Autovaletdirect Franchising Ltd has relationships with certain Banks franchise departments which can be discussed at an initial meeting.