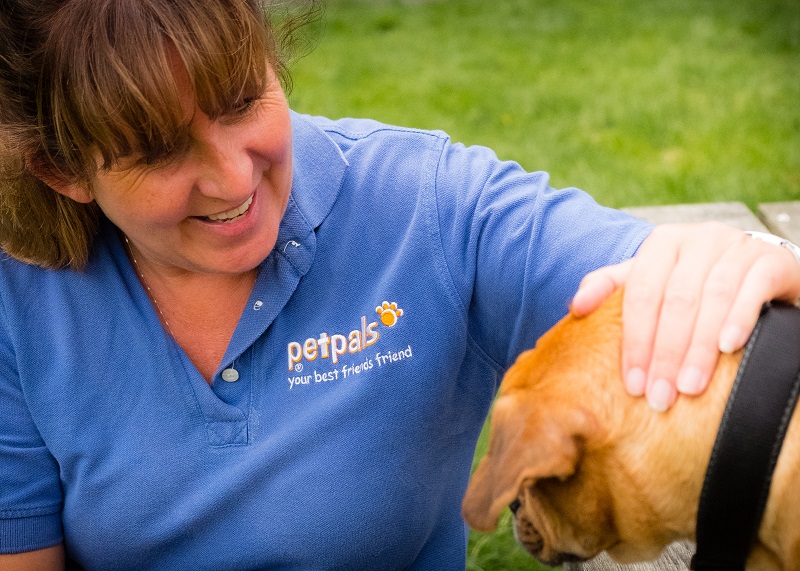 Established in 2001, Petpals is the UK's longest established national pet sitting and pet care franchise, offering a comprehensive service to thousands of customers every year.
We completely understand that sometimes work and life get in the way and people need a helping hand looking after their pets, which is where Petpals come in. From dogs, cats and rabbits to budgies, gerbils and chickens, we cover it all.
Our services include pet sitting, dog walking, dog home boarding, puppy care and elderly dog care as well as a pet taxi in our specially developed pet friendly and safe vehicles.
Increasing demand for at home pet care
The demand for specialised pet care services is far greater than the supply of trained and qualified operators, and with the country's kennels and catteries struggling to keep up with the number of new pets, the gap widens each year.
Increasingly more pet owners are looking to move away from traditional kennels and catteries, preferring a service which combines at home pet care with the added advantage of additional home security.
These needs are fully satisfied by Petpals who allow the pets to stay in their own safe and secure environment, with familiar sights and smells or with trained and experienced carers in their own homes.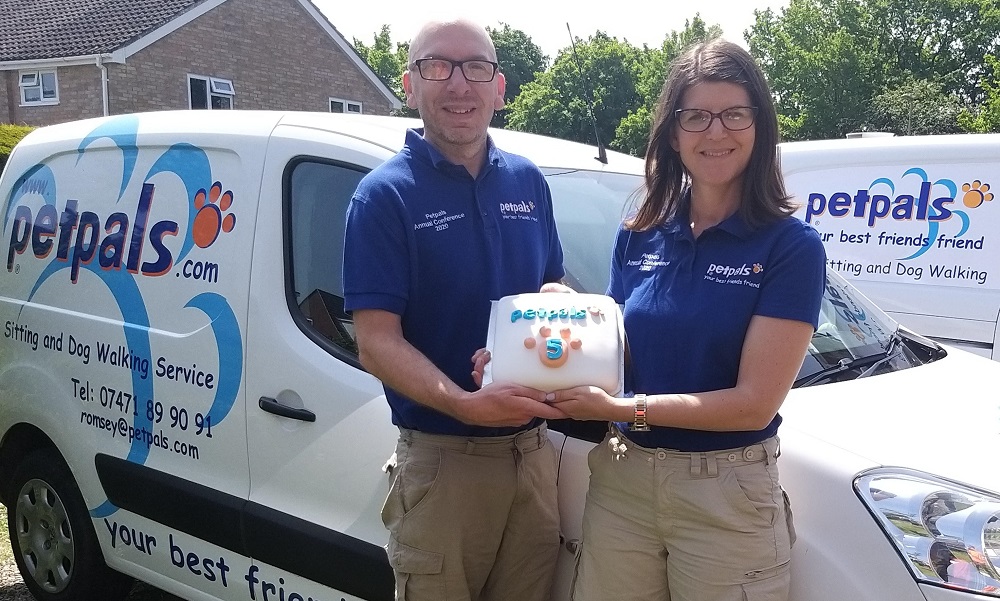 The Petpals franchise opportunity
Petpals is the first UK fully turnkey bespoke professional pet care franchise. Its uniquely designed, fun and tested service allows pet owning customers to leave their cherished pets in the hands of fully trained and qualified Petpals franchise owners.
The Petpals franchise for people who want to mix a love of pets and a proven business. Every single person working at Petpals is a true pet lover, this is what makes us so good at what we do.
You also need to be enthusiastic, energtic, an ability to get on with pet owners, network with pet related industries, a proactive approach to planning, and the desire to develop a business providing friendly, professional and flexible pet care service that is superior to all others.
A Petpals franchise owner has tried and tested income streams generated by the following services:
At home pet visits
Dog walking
Home sitting
Home boarding
Pet to vet
Pet taxi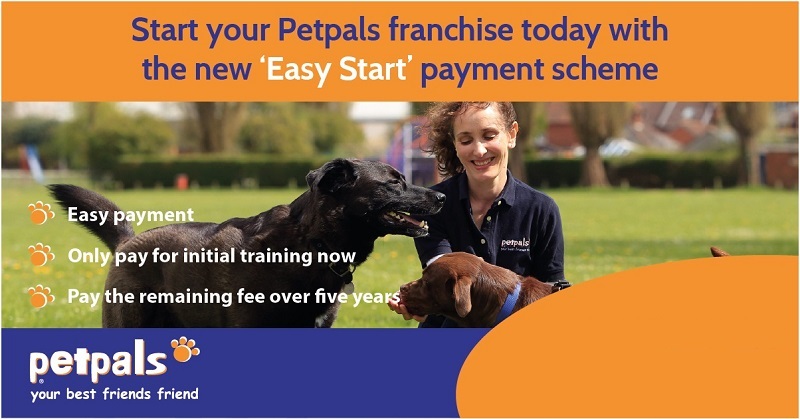 What is the cost of a Petpals franchise?
You will need to pay a £12,500+VAT payment to Petpals which is inclusive of everything you need to launch your business. Other costs for consideration are the purchase or lease and fitting of a Petpals pet friendly vehicle and additionally a home office setup. You should budget around £5000+VAT for these.
The total investment of a Petpals franchise is typically under £20,000.
You should also allow enough working capital to last you while establishing your franchise during the first year.
'Easy Start' scheme
Our "Easy Start" scheme is a new, low-cost way of buying a Petpals pet care franchise. With Easy Start you'll pay for the training and marketing materials needed to get you launched, then pay back the rest of the franchise fee, (currently £12,500 + VAT) over the the term of your franchise agreement. By which time you'll be earning money and building a successful, profitable business.
Easy Start lets you get to work as quickly as possible, spreading the cost of your franchise fee over the term of the agreement.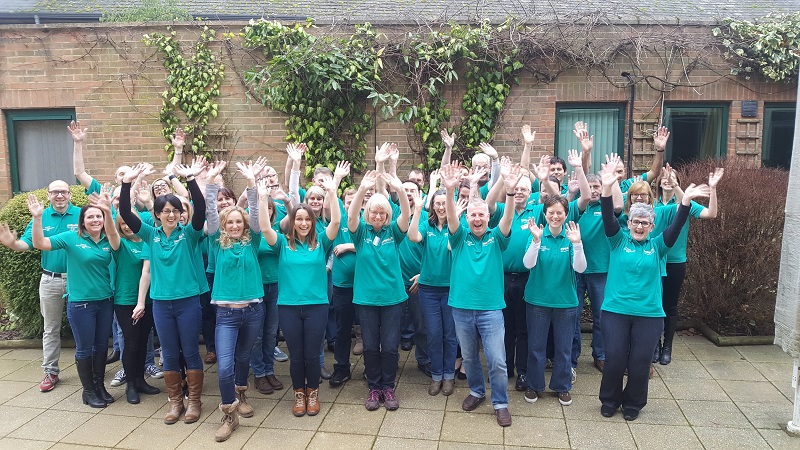 How we train and support you
At Petpals we enjoy working with you to develop the skills and attributes required to make your business a success.
Initial training
Your initial training will be tailored to suit your own individual needs. It will consist of 3 days of a detailed and comprehensive training programme, which covers all the operational and pet care skills that you will need.
The launch
We work together for another 3 days to help you launch your new operation. We also re visit any areas of your initial training and start working with you to develop new network partners in your area that will help grow your new business.
Ongoing training and support
We believe very strongly about offering free proactive, friendly ongoing training and support to compliment your initial and launch training so that when you start to expand, we will be there if you need us. Our training and business support from our franchise mentors ensure that with challenging and fun work in your first 9 - 18 months, developing your area will lead to a healthy and rewarding future.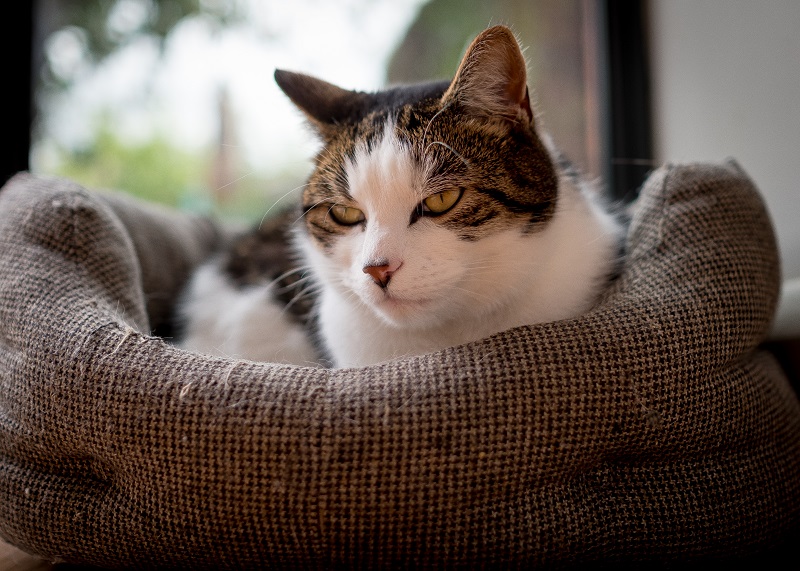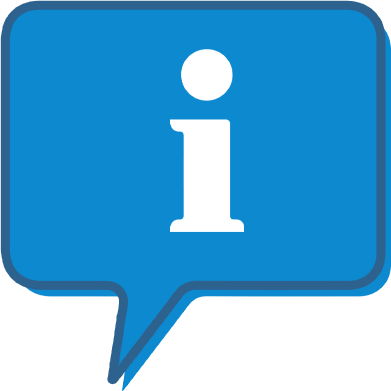 Interested and want to know more?
By clicking the link below, we can send you further information on this franchise opportunity and allow you to contact them direct with any questions.
This is FREE and non-obligatory; we never share or sell your personal information.