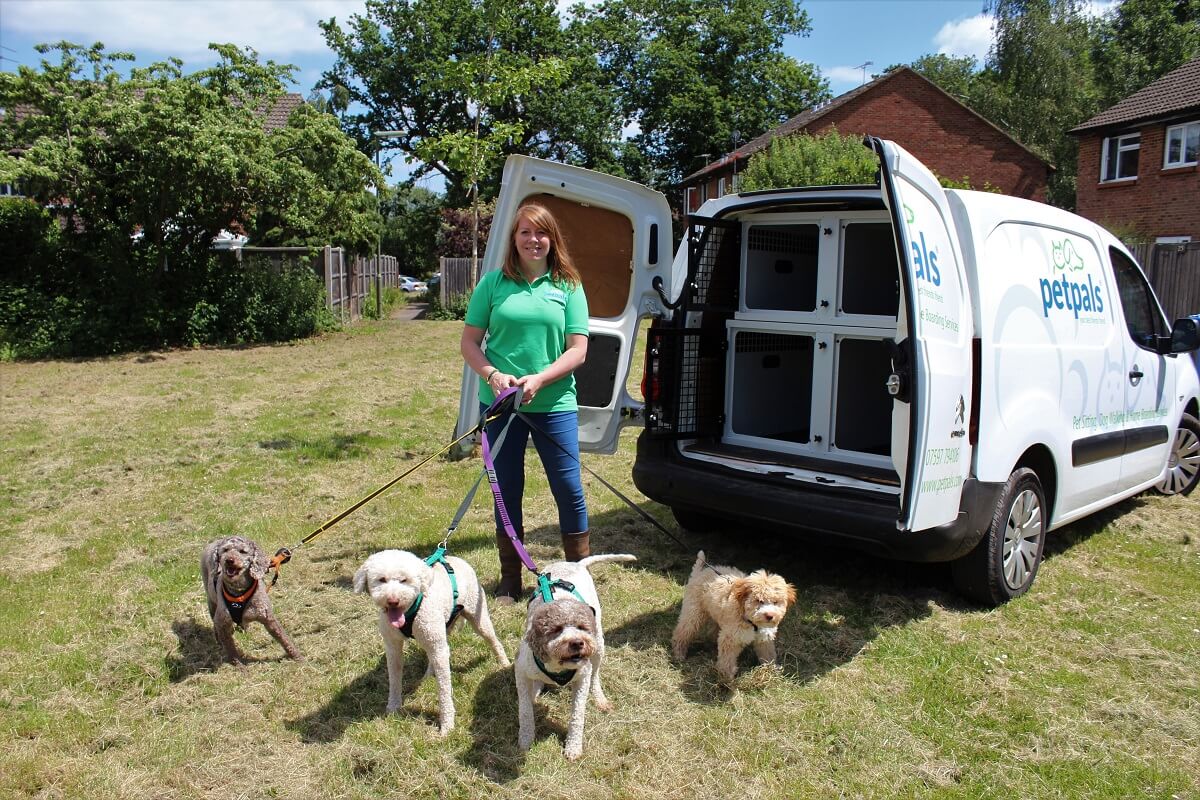 Petpals - where passion for pets meets great business opportunity
As the largest multi-service pet care franchise in the UK, we know our way around the marketplace. We have been helping franchisees achieve their goals for over 20 years and we can help you capitalise on the nation's love of animals to build a strong, profitable business.
Whether you choose to start your business as an owner-operator or decide to invest in a team from the outset, our management franchise gives you the system for success. As a Petpals franchisee, you benefit from the knowledge and experience that has kept our franchise model as the market leader for the last 20 years. Our initial training is designed to leverage your existing skillset and our tailored ongoing support will help you to achieve your full business potential.
Across our network of 50-plus franchisees, we have both single and multi-territory owners who come from a variety of backgrounds, but all have one thing in common - a dedication to pet welfare. In a UK market where 59% of all households own a pet, including 12.5 million dogs, 12.2 million cats and another 8.1 million small pets*, our services are in high demand. You will grow a team delivering our best-in-class services which include:
Cat and small pet sitting
Dog walking
Pet home boarding
Puppy and elderly dog care
Pet taxi and domestic pet transportation
"It's been beneficial being able to pick the brains of established franchisees who have built incredibly profitable businesses. Being in the company of a network of franchisees, who have grown the Petpals brand to become one of the leading pet-care providers in the UK has made marketing my franchise a lot easier. The fact that I can contact anyone in the network to get valuable insight into the Petpals' model is brilliant."
Nancy Edwards, Petpals franchisee Camberley & West Woking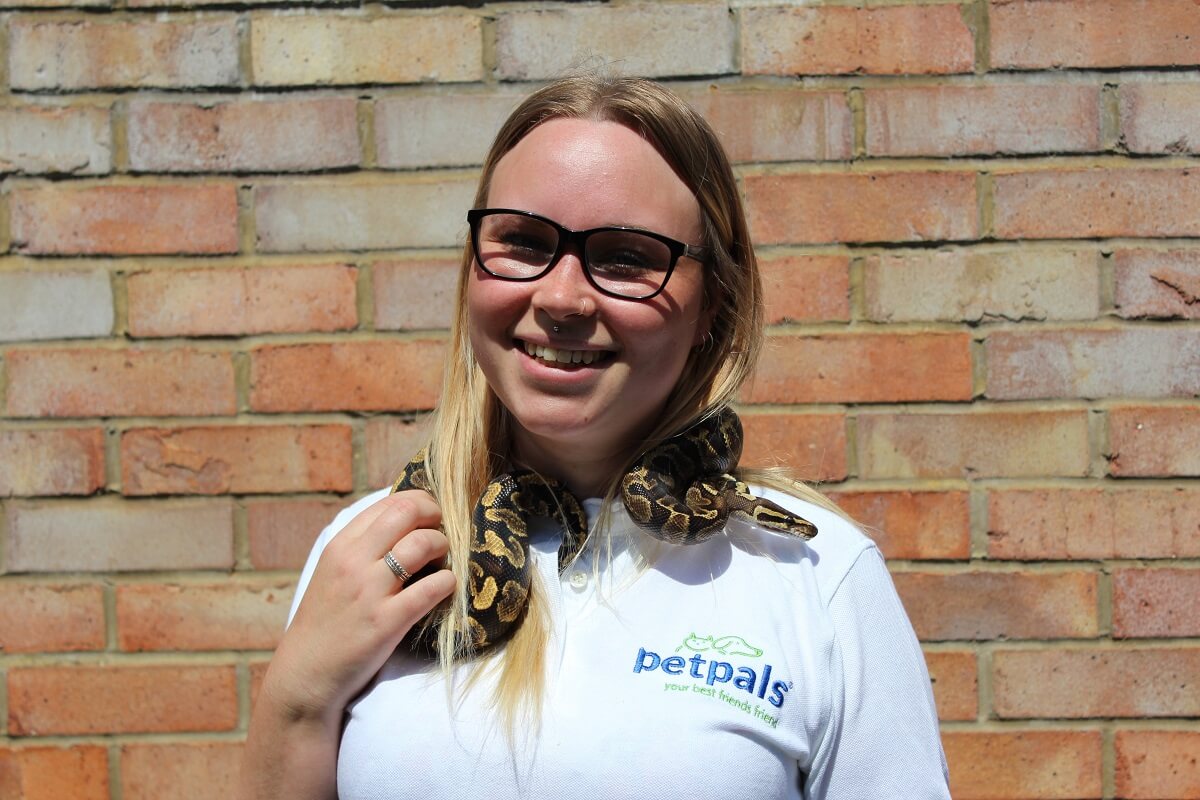 Why PetPals?
As well as delivering a great return on investment, being part of our established national brand brings you many additional benefits:
A low-risk, supported way to set up your own business
Full training for you and your management team in the Petpals systems, code of ethics and values
Guidance through the comprehensive legislative requirements of the industry
Pre-launch and ongoing support
A regular income stream with great growth potential.
"Being involved in a franchise network provides reassurance and confidence and, as long as you follow the working model, you've got a blueprint for the business. The standing and the quality of the Petpals brand was one of the reasons we decided to invest in a franchise in the first place. We've followed the operating process rigidly and stayed on brand throughout. After 15 years, we manage a successful and profitable franchise. There's no magic formula – if you follow the system, it works.
If you want to be associated with quality and want to provide a meaningful service, then Petpals is the franchise for you!"
David Gray, Petpals Darlington franchisee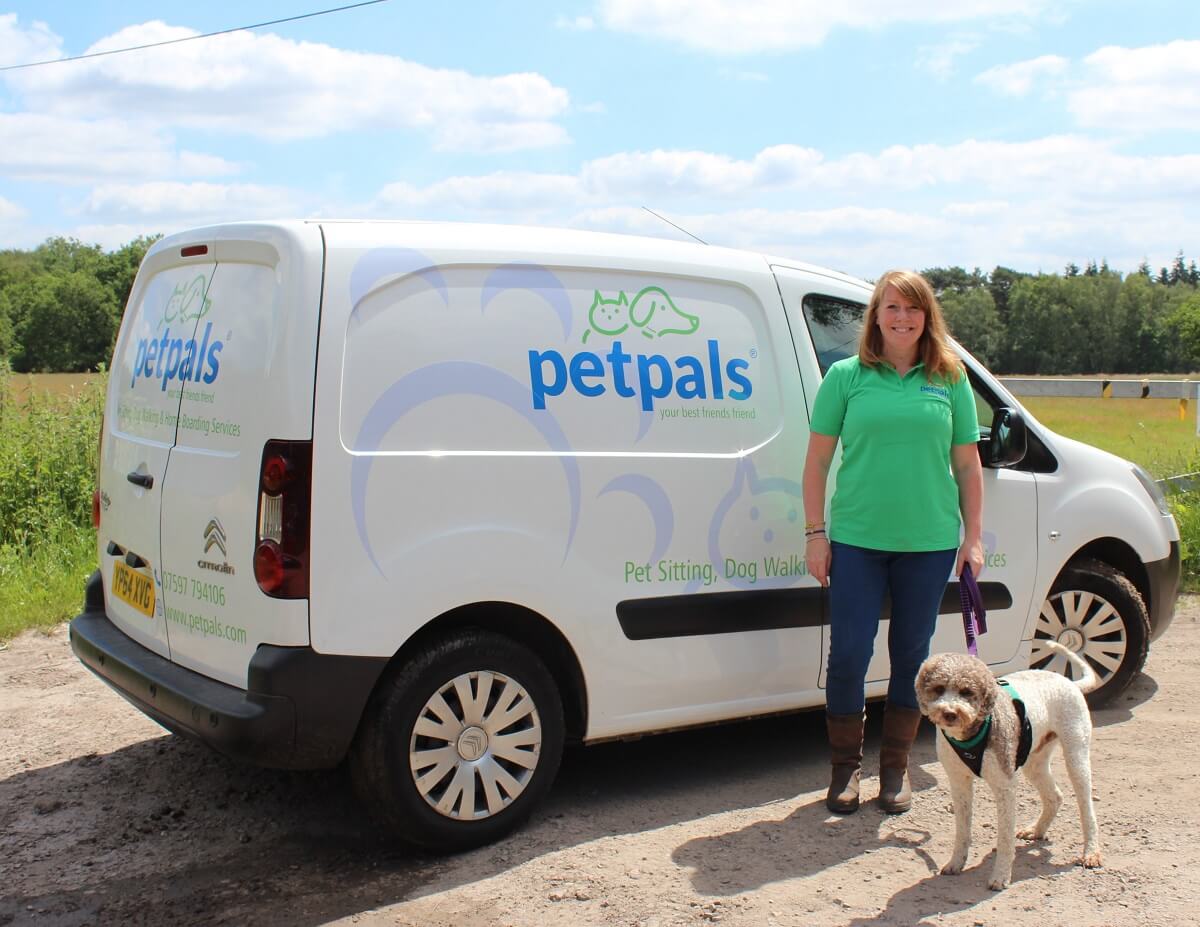 Your Investment
Your initial fee of £15,000 + VAT includes:
Your franchise licence fee
Your exclusive territory
Substantial head office and on-site training including business, operational and technical aspects
First class independent business coaching programme
On-site business launch support
Comprehensive pre- and post-launch PR and marketing programme
First year's business insurance
Full set up and first year's subscription to QuickBooks online accounting
Your territory pages within Petpals' website
Pet care equipment, uniform, ID badge, accessories and stationery for your team.
You will also need short-term working capital and we will advise you on securing a vehicle that meets our Petpals standards.
"I felt a good strong brand name, such as Petpals, would be recognised by people and I would benefit from the backing and support a franchise system offers. Another factor was that there are a lot of dog walkers in my area – the feedback I get from my clients is they want to know they have someone they can trust going into their homes and with Petpals, they have a nationwide recognised name, we are police checked, uniformed and carry official photo identification."
Jo Davies, Petpals Salisbury franchisee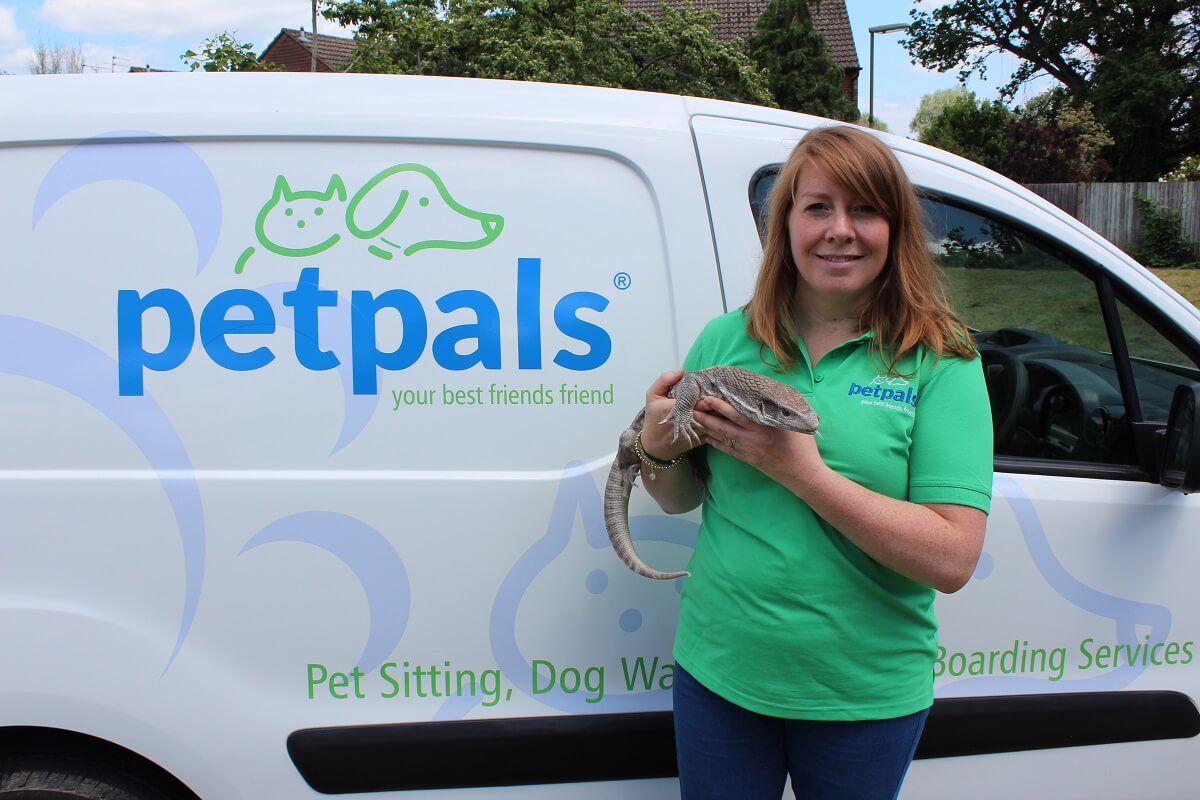 Our On-Going Investment in You
Once you have launched your Petpals business, our support continues for the life of your franchise. We are committed to your success and our expert team will support you to maximise the value of your business:
Regular business development reviews
Recruitment and team development support
Accounting support and advice from our qualified Quick Books' accredited trainer
Access to the Petpals franchisee forum and network support
National franchisee conference
Social media and marketing support
Access to further business coaching and development.
"One of the most valuable resources we have access to is the franchisee forum – it provides a great arena for sounding out ideas with other franchisees or asking for advice about the daily operations of the business. Knowing I have the support of my peers and the franchise support team is so reassuring. We're all so happy to see each other's businesses succeed, which is probably my favourite thing about being a Petpals franchisee – the sense of camaraderie."
Ray Hipwell, Petpals Chislehurst franchisee
Petpals - Every Pet's Best Friend
We carefully select and train the right applicants who are committed to the delivery of our brand values and code of ethics. This is essential to ensure we maintain the highest standards in the delivery of our services in the interest of our customers, their pets and all our Petpals members. Pet ownership is a privilege, not a right and the welfare of pets in our care is our priority. As a franchisee, you will quickly discover the satisfaction of growing the value of your business whilst giving clients peace of mind that their much-loved best friend is in safe hands.
With an unrivalled return on investment, we are now looking for people to join us as we enter our third decade in the thriving pet-care market. Multi-territory opportunities are available for the right candidates.
* Pet Food Manufacturers Association's Pet Population report 2021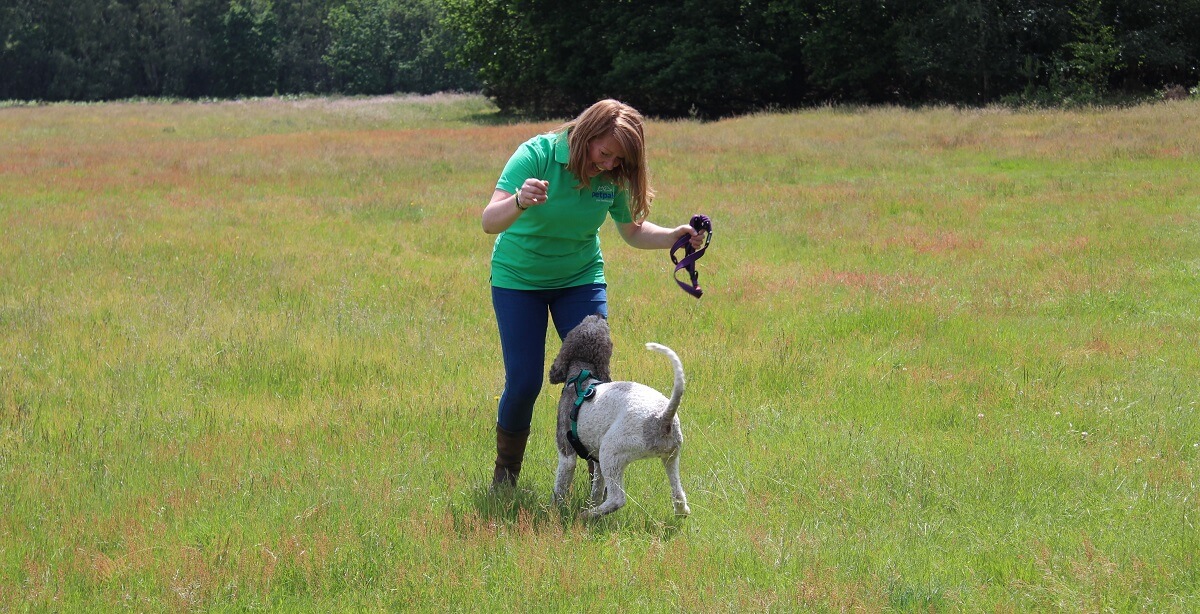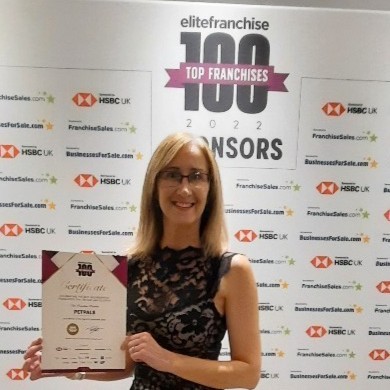 Interested in Petpals ?
Contact Tracey Dawber
Franchise Support Manager
---
Click on the link below to receive further information on our franchise opportunity. You can also connect directly with us to ask any questions.
Request more info > or connect with Tracey :




This is FREE and non-obligatory; we never share or sell your personal information.