Mr Electric Franchise
The UKs Leading Electrical Franchise Brand at the Forefront of the Electrical Vehicle Charging Market!
An established global brand in a secure yet evolving industry!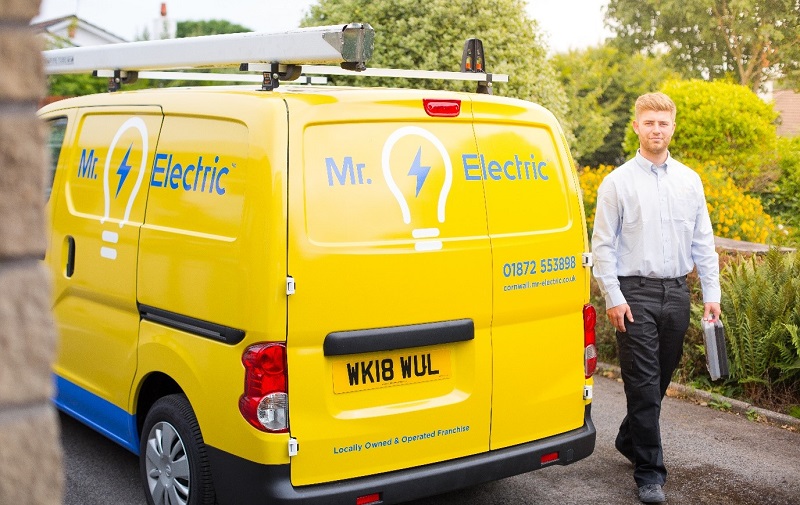 Mr. Electric provides an established worldwide brand with impressive earning potential for those looking for a developing business opportunity
About Mr. Electric
Established in 1994, Mr. Electric provides a secure investment option for those looking for a stable yet developing industry. We are the leading electrical franchise brand in the UK with a growing worldwide presence.
Top franchise owners in the US have achieved annual turnovers of over $3million, with that success being replicated on a smaller scale in the UK, our top franchisees have achieved annual turnovers of over £1million. We are looking for existing business and management professionals to adopt our proven Mr. Electric brand and franchise systems and build a successful operation within their exclusive territory.
Why consider an Electrical Franchise?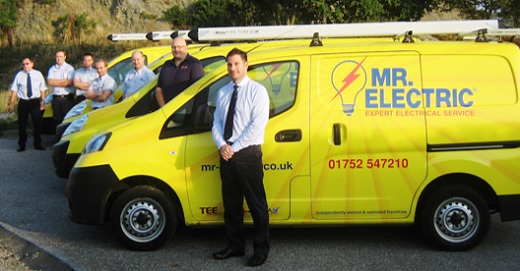 As a Mr. Electric franchisee you will be in total control of the day to day running of your business. With key objectives of maintaining consistent growth and motivating your staff members, you will be the figure head of your local operation.
You do not need existing electrical experience to begin a Mr. Electric franchise as the manager you will employ and retain qualified electricians to work under your leadership. Of course, head office supports you in recruiting and most importantly, retaining key staff members.
A key development in the Mr. Electric franchise model…
You have the chance to be involved in a new and growing market. A new collaboration to deliver electric vehicle (EV) charging solutions for consumers and businesses across the UK, has been agreed with Rolec EV, Europe's leading designer and manufacturer of EV equipment.
The two organisations will now be able to offer domestic and commercial customers a one-stop solution for all types and modes of EV charging, from the product right through to the installation and maintenance of the charging point.
Mr. Electric, an authorised OLEV (Office for Low Emission Vehicles) installer of electric vehicle charging points, will give Rolec EV access to its network of franchised NICEIC approved electrical experts enabling them to install and manage the points for homes, workplaces and public areas.
Using our vast experience, franchisees receive outstanding training to support both management and electrical operations to ensure the best possible start to being your own boss.
A Neighbourly Franchise
Since it's inception, Mr. Electric has been a key part of the Neighbourly Group. With 22 franchise brands and 3,700 franchisees, Neighbourly is one of the world's largest franchise groups serving 9million customers worldwide. You won't just be joining the Mr. Electric network, you're becoming a valued part of a community of home service experts.
Investment Information
Mr. Electric franchises start from £24,970+VAT, however we would expect a total investment of £50,000 depending on the individuals needs. We have preferential relationships with some of the major high street banks who will be able to fund up to 70% of the total investment (subject to status).