If you are searching for an established franchise business within a lucrative market, join the Belvoir family!
Belvoir was founded in 1995 by Mike Goddard after a career in the RAF. Adapting skills built on customer service and professionalism, the Belvoir franchise is rapidly expanding.
20 years on we have successfully acquired three franchise brands and have over 300 offices nationwide. A number of our offices are now branching into sales with many more coming on board. Some have even been inspired by the acquisitions route to successfully expand using Belvoir's Assisted Acquisitions Scheme.
If you should like to get the full details of our franchise offering, immediately download our FREE prospectus here.

The Belvoir Opportunity
Franchisees benefit from knowing we have a nationally recognised and respected brand name. Our tried and tested business provides the confidence you need when venturing into an unfamiliar sector.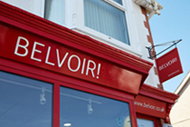 With dedicated support and ongoing training, you can be assured that you are getting everything you need to thrive. Property is a highly skilled and competitive industry, so when you join Belvoir you get all the tools you need to succeed within the industry.
Training & Support
When you're ready to start your journey with Belvoir we will take you through five stages to success
1) We highly recommend all potential franchisees attend a discovery day at our Central Office - Here you will learn exactly what to expect from Belvoir and the opportunity that can be offered to you. You can discover the best location for you and meet all the teams involved.
2)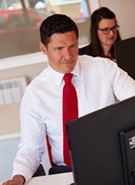 Initial support visit – Having taken some time to digest all the information, one of our Business Development managers will come and visit you to answer questions that you might have. Having constant interaction with all our franchisees they provide insight into what to expect
3) Research Visit – This is the opportunity for you to undertake your own research, which is vitally important, and havie a look into all aspects. Once complete a member of the support team will go through this with you and make sure that all areas have been covered.
4) Acceptance Stage – Once your research is complete and has been signed off, it is time to take a look at all the planning so far. Our finance team will have helped you to build a business plan and financial forecast, and our Premises Coordinator will help you locate, negotiate and begin the process of refitting your shop.
5) Join Belvoir! – The training course is held at our Central Office in Grantham and over a period of three weeks you will learn everything you need to know about operating a property business and how to stand out. At the end of the three weeks you will be ready to begin your journey.
How much does a Belvoir franchise cost?
The franchise fee is £22,500 plus VAT which covers training, start up, initial support, Business Development Manager, training plan and retail premises.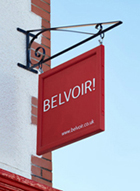 We also advise that you have an initial investment in order to start a sustainable franchise. Although it will vary as an estimate, we advise that you have £150,000-£200,000 investment depending upon location, 30% of this is required through via your own funds, however 70% can be borrowed from our lending partners, subject to status.
There is also a 1% fee for National Promotion and you would contribute 12% of your monthly turnover to Belvoir for business and network development. This ongoing fee endeavours to create a win-win situation, as both parties are highly motivated to help each other succeed.
To get the full break-down of your franchise package, why not immediately download our free, non-obligatory franchise prospectus here.
Territories & Locations
A number of territories are currently available and we will help to locate a premises in your chosen area.
This may not be a 'new start' situation, ask about our "Flying Start" scheme, acquiring a resale / 'going concern', as the first step into Belvoir.
Current resales:
Who are we looking for?
You do not need previous experience in the property industry to be a Belvoir Franchisee as you will receive the highest standard of training from our support team all the way through your Belvoir journey.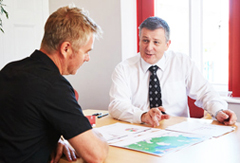 We'll share with you the extensive knowledge that we have and throughout your training course you will gain a good understanding of the industry, and how you can manage, build and market your business. Following that you will have a dedicated Business Development Manager and ongoing training available. Everything we do will help you stand out from your competition.