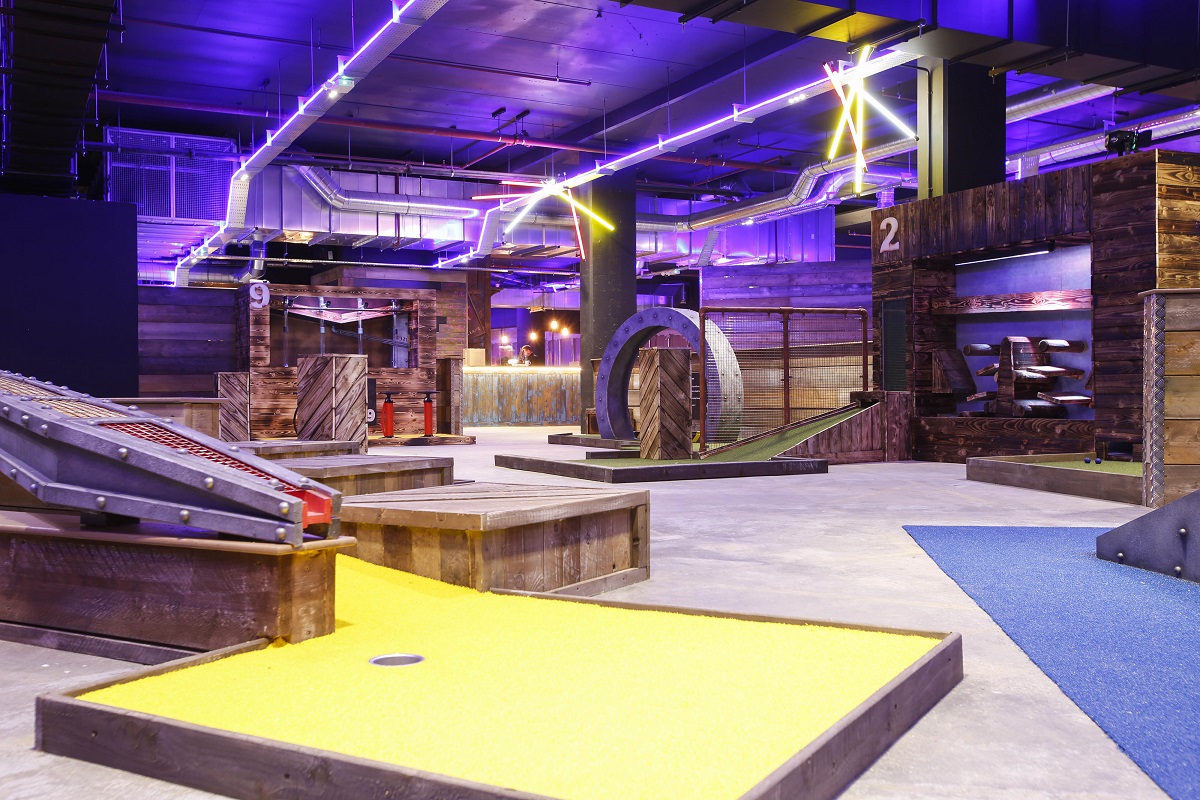 Always wanted to own your own bar? Well this definitely isn't just any bar. This is a Boom: Battle Bar - one of the most unique franchising opportunities in the leisure industry right now.
Established by the team behind Flip Out, the UK's leading adventure and trampoline park, Boom: Battle Bar is an adventure bar that combines food and drink with unique games, amazing spaces and unforgettable experiences.
Our activity bars are typically 10,000 square foot spaces that consist of 6-10 games, a central bar and a couple of street food style offerings. We currently have 21 different games to choose from; some concepts can be seen in alternative venues, like axe throwing, electric darts, shuffleboard. Other games are proprietary, such as Boom Ball, Marble Tarble and Crazier Golf.

The cocktail bars act as the hub for our venues. Our venues seek to offer premium experiences, with elaborate cocktails paired with delicious, authentic street food and a unparalleled games experience you can't find anywhere else in the UK.
Boom is taking centre stage with some of the UK's biggest operators; therefore, we have identified prime sites all across the UK. We have units available now in shopping centres, retail parks and city centres.

Competitive socialising and leisure industry
The UK and worldwide market for social, competitive leisure has just started to explode and Boom is at the forefront of this revolution. We are leading the way with new ideas, new games and new technology to ensure we carry on spearheading unique developments within the industry, giving an exceptional customer experience along the way.
We're passionate about creating environments that both customers and staff want to experience again and again; a place to do all your favourite things, with all your favourite people.
With unprecedented growth in the sector over the last 18 months, Boom: Battle Bars are set to take the competitive socialising movement to the next level.
Our experience and support
We are very experienced when it comes to franchising leisure operations. Since we started franchising in 2012, our brand Flip Out has more than 30 sites across the UK, including 2 of the largest trampoline parks in the UK. We have spent more than £50m rolling out Flip Out stores since 2016.
We have relationships with all the biggest landowners in the UK with access to incredible rent deals given the current climate. These deals wouldn't be available to anyone outside of our network.
Boom: Battle Bars aims to have over 50 bars in the UK by 2023.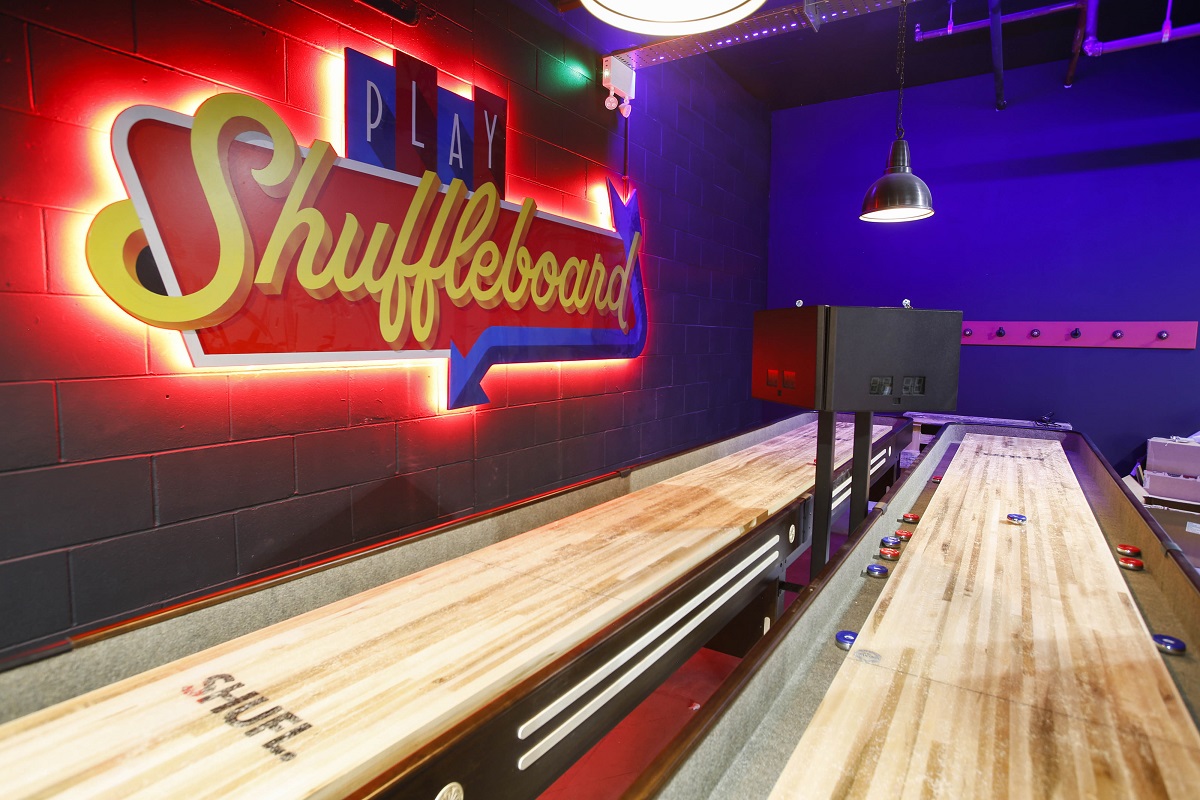 Funding requirements
Prospective franchisees need a minimum of £50K available capital.
Build costs depend on the size and location of the store but typically cost between £400K and £600K.
We have a combination of company investment and finance partners available to help support the Franchisees opening their Boom: Battle Bars.
What you will receive in return
Access to property made exclusively available to our group
Unique games and technology
Location and demographic analysis
Targeted marketing strategies and marketing planning assistance
Access to group buying power
Detailed business modelling and cash flow planning assistance
Financial support and guidance
Operational support
Experienced senior management team
Hear from our existing franchisees
David Moore: "I'm delighted with my decision to open the first Boom: Battle Bar in the UK. The team have supported me all the way and I'm in daily contact with them. Even with the ongoing pandemic, the store is performing well and the brand has a strong local following already."
James Wilson: "I've been looking into competitive socialising for a while but could not have opened my bar without the franchise. They sourced me an incredible venue with a great deal structure behind it. The strength of the franchise has made a massive difference in terms of locations available to me, buying price and recruitment"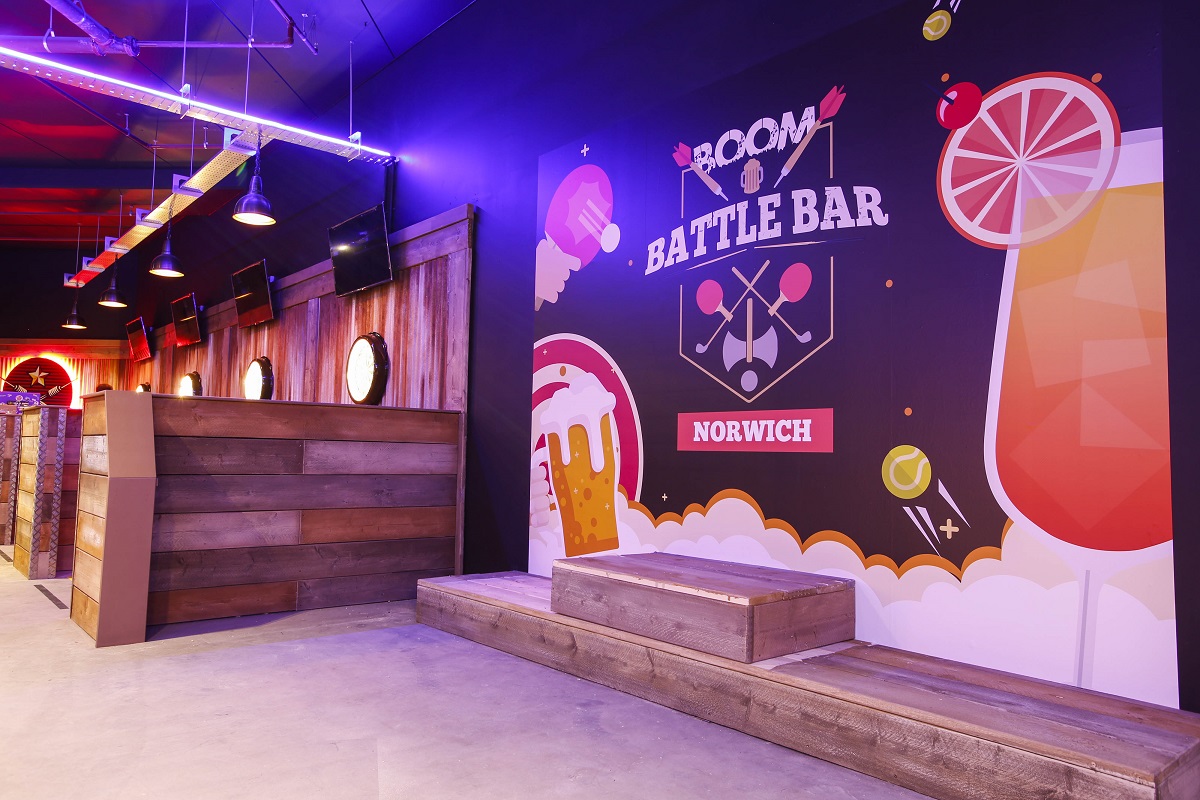 Request FREE info