Love digital entertainment? Why not make a career out of it with CeX
Established in 1992, CeX has become one of the leading retail franchise business for digital entertainment and technology.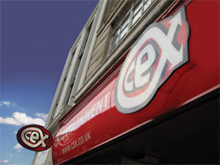 CeX took the book exchange concept and adapted it to the current digital market; we buy, sell and exchange mobile phones, games, electronics, computers and DVDs directly from the public.
CeX has very little competition and we are able to set our own prices and, as such, we have since expanded our network from the UK into the US, Spain, Ireland, India, Australia, Portugal and The Netherlands.
We are currently seeking new franchise partners to roll out the CeX retail brand in territories across the UK and internationally.Think we would be a good fit>
Why not request our free and non-obligatory franchise prospectus here to find out more.
The franchise opportunity
Our franchise partners not only benefit from CeX's extensive experience in the industry, but also from our thoroughly tried and tested franchise model.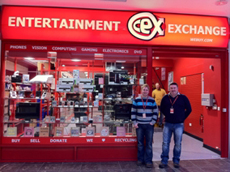 What separates CeX from competitors is our focused yet complimentary product range and our bespoke computer system for buying and selling.
Offering unrivalled returns, a typical new CeX store can generate a return on investment within 18 months and an average turnover in excess of £1 million.
How much does a CeX franchise cost?
The total investment of a CeX franchise ranges from £150,000 to £250,000*, depending on store size.
You will need £40,000 in liquid capital plus the ability to raise the balance of the total investment.
*We have an excellent relationship with all major banks who can fund up to 70% depending upon your financial history
What do I get for my investment?
With CeX, you can be assured that you have support every step of the way from our highly experience and dedicated franchise team. You would also have the benefit of a wider network of franchisees who share best practice and experiences.
As part of your investment you would receive:
Initial training and ongoing procedure updates
Stock and pricing advice from experts
Ongoing support including intranet and business services
Hands-on store identification, design and outfit
Bespoke EPOS developed over 20 years designed especially for the buying, selling and exchanging goods.
And much more!
Complete our enquiry form to receive our information pack for more details.
Are we right for each other?
To maximise a CeX franchise it is preferable that you have some managerial or retail experience.
Our franchisees are delighted with their retail franchise business – don't just take our word for it, hear what their experience has been:
"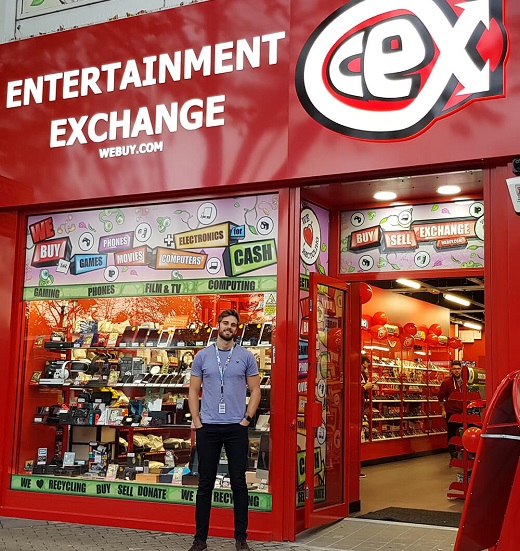 We used to feel a buzz of excitement as we walked through the doors of a CeX store because we are passionate about the product lines, which include DVDs, music CDs and video games as well as computing, electronics and mobile phones. We launched our Camden- based store on the 12th September and now, as the owners of a CeX franchise, we still get that buzz of excitement."
Ali & Abdul Ikram, Camden
"My first two years were a great success which gave me the capital to open a second CeX store in Tunbridge Wells at the end of 2007 and I now have 4 stores with another store planned for next year,"
Kasim Ali, Tunbridge Wells
Martin Hawthorne from Birkenhead Case Study
Zahida Patel from Bury Case Study
Trevor and Stuart from Newry, Northern Ireland Case Study
Where we are recruiting
CeX is looking for franchise partners throughout the UK. We are in particularly keen to expand the brand and open stores in any Scottish town with a population of over 50,000.