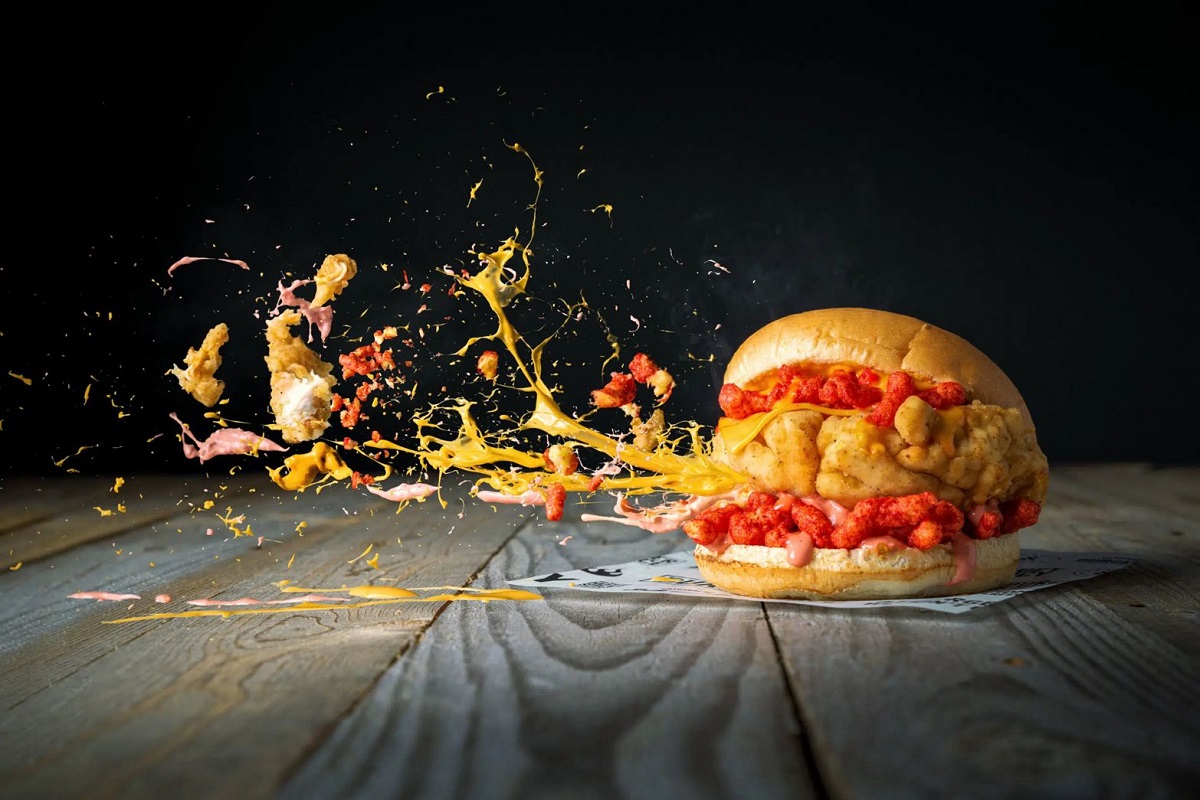 Burger & Sauce is an exciting gourmet burger brand offering superb handmade burgers, delicious sides and drinks.
We serve simple, fresh & handmade burgers using only the highest quality ingredients served in a warm environment with a smile.
Our Franchise Development Manager Anthony Round has over 30 years' experience in franchising:
"I've worked in the Quick Service Restaurant (QSR) industry for many years supporting major brands like Domino's, German Donner Kebab (GDK), Papa John's and Young Group. However, Burger & Sauce is one of the most exciting projects I've ever been involved with!"
We are striving to offer a unique concept in the burger space:
Fresh – we only use fresh patties (beef, chicken and veg); never frozen. This gives our burgers an enhanced taste and gives us the edge.
Price – affordability is in our DNA! The aim is to become the everyday option for all food lovers.
Homemade signature sauces – we use our own handmade signature sauces – Homemade Classic, Hot Signature and Smokin' Hot BBQ.
Simplicity – the whole process from kitchen to back office is aimed to be the most efficient and easiest it can be, with state of art payment and EPOS systems to support you.
Established in 2020, Burger & Sauce has four stores trading in Birmingham, all exceeding expectations, with another ten in the pipeline. We are now looking to expand and welcome enquiries from across the UK.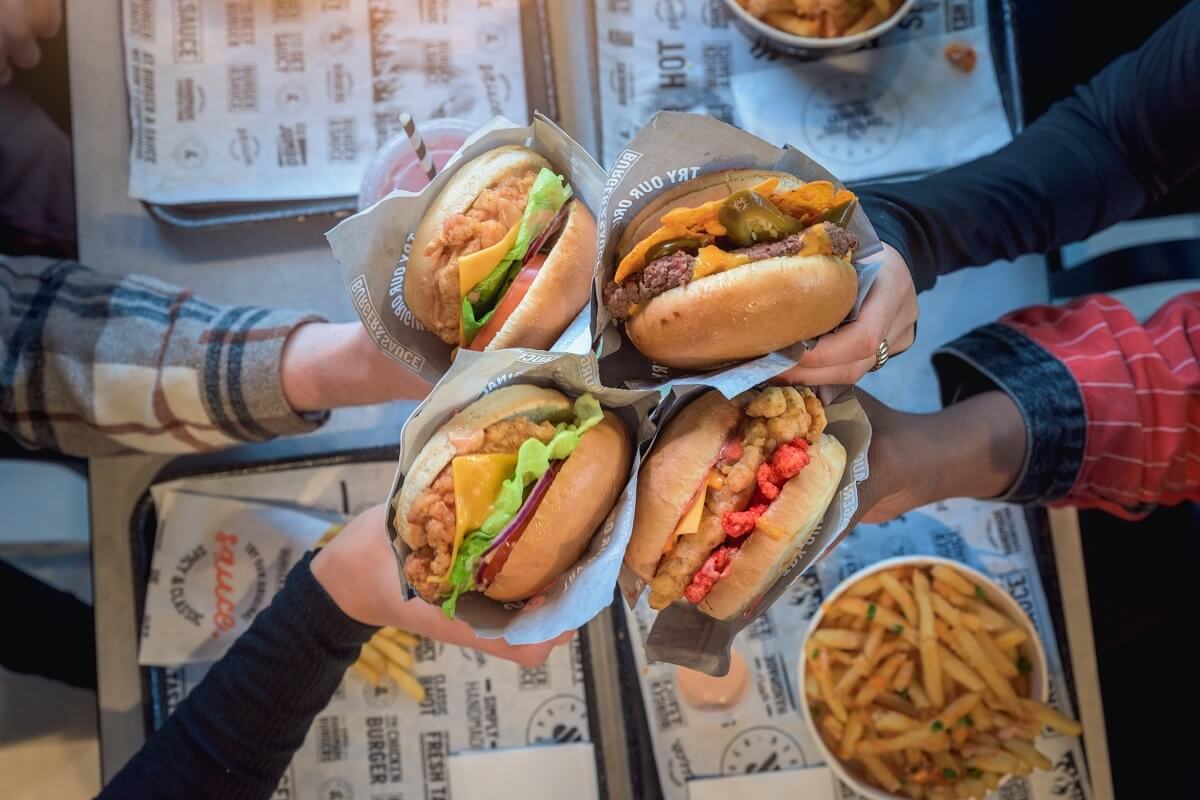 The UK Burger Market
The UK burger market was worth £3.27 Billion in 2019; an increase of 18% from £2.7 Billion in 2011.
Three in five Brits have visited a burger outlet in the last three months. The demand for a Gourmet Burger outstrips other types of offer, with 71% of people wanting a fresh made burger at their outlet of choice.
Burger & Sauce is perfectly positioned to take advantage of this rapidly growing market, with its fantastic range of gourmet burgers, signature sauces and tempting side dishes. Coupled with the fact franchisees can open in all the key strategic locations in the UK with a compelling commercial offer. So, if you wish to enter the Burger market, we should be your first port of call.
Our Franchise Opportunity
We are looking for single and multi-unit operators ideally with management or QSR experience, who are committed to engaging with the DNA of our brand.
You should be focused on customer service excellence and inclusive staff management, as this is what makes our business work so well. You should also be passionate about food quality and standards and open to enhancements in the operating model as we develop and expand. Being comfortable with and enjoy working with numbers as understanding and operating a P&L is an important part of the role.
We have various models – food court, kiosk, high street store and flagship store – details can be given on request.
"The whole experience with Burger and Sauce was well above expectations. I am new to the QSR sector and this is my first franchise. The support from day one was great, and the training very detailed, so I felt very comfortable when my store was ready to open. I did a full month's training within an existing Burger & Sauce outlet, and so I understood all the processes and procedures to enable me to open with total confidence.
There was additional pre and post opening training, so the staff knew exactly what they were doing and it felt like we had created a great team. The on -boarding process was also trouble free, with assistance on site location, fit out and tendering of the unit.
Trading has been very brisk since we opened, so much so that we recently have agreed to open two more units."
Kamil Munir, Franchisee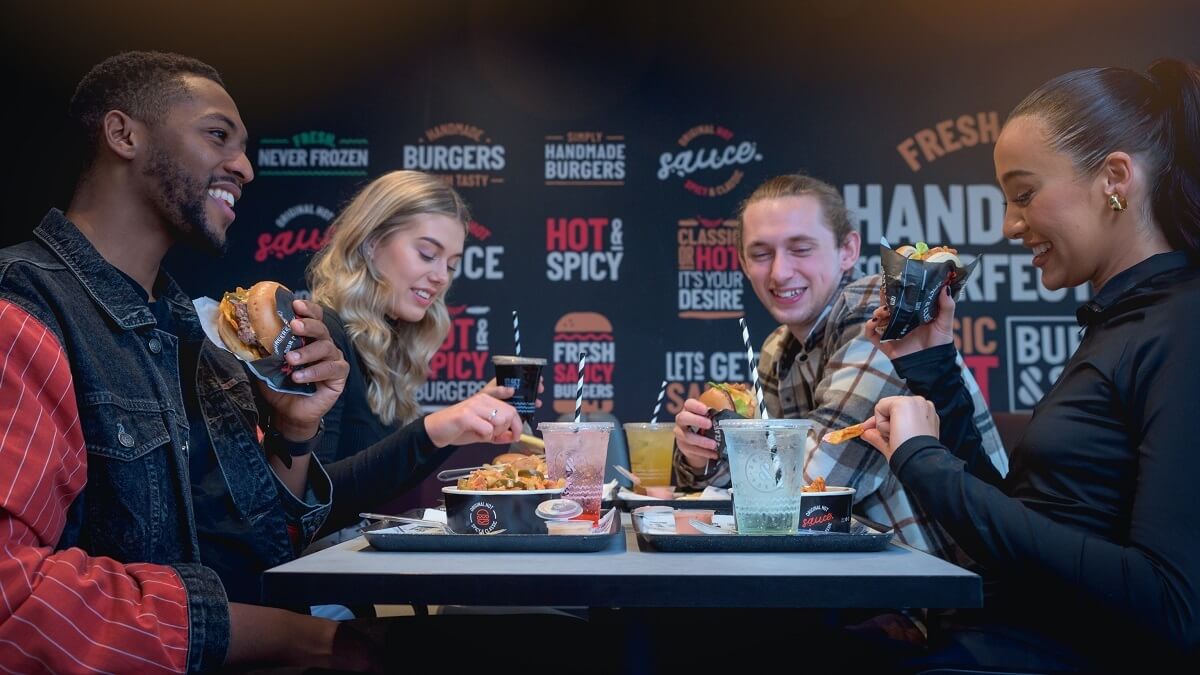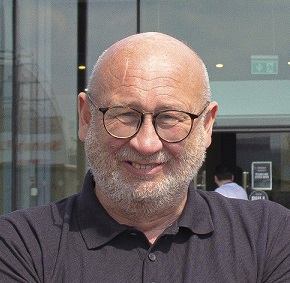 Interested in Burger and Sauce?
Contact Anthony Round
Franchise Development
---
Click on the link below to receive further information on our franchise opportunity. You can also connect directly with us to ask any questions.
Request more info > or connect with Anthony:




This is FREE and non-obligatory; we never share or sell your personal information.