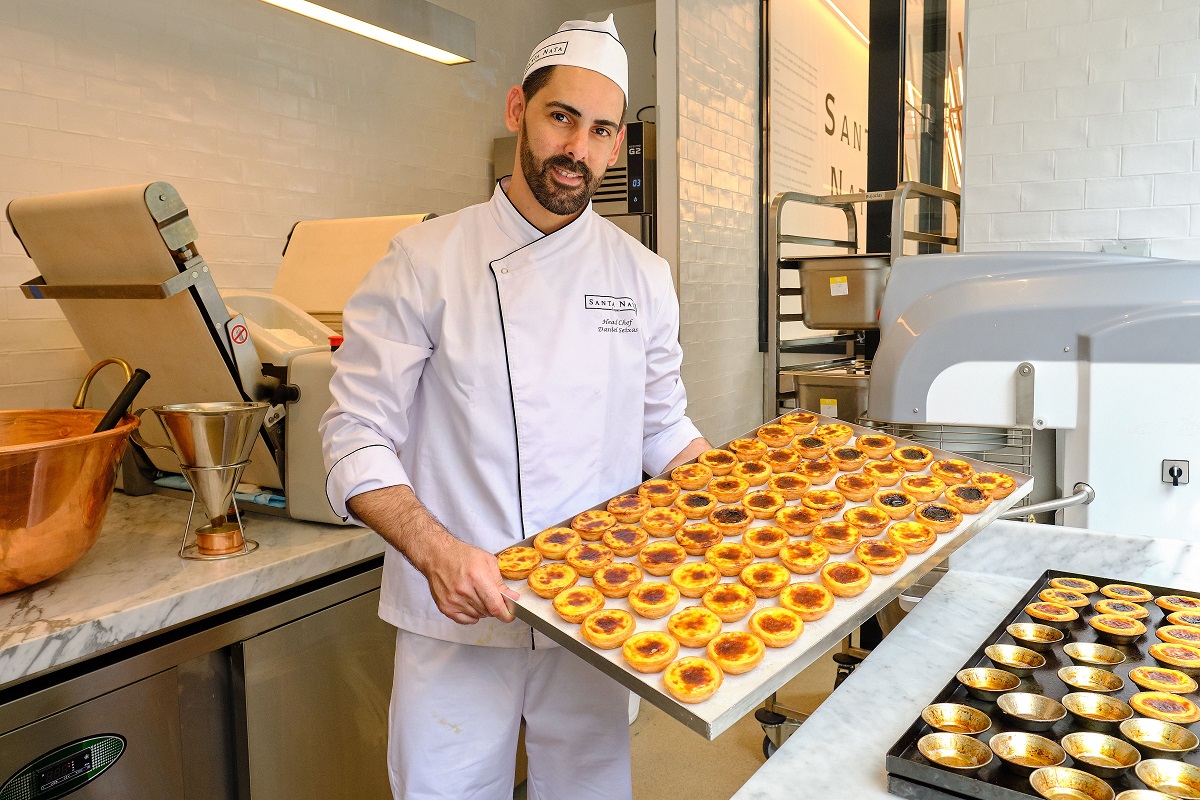 Santa Nata is the premium bakery franchise opportunity featuring the world-famous Portuguese treat Pastel de Nata - crisp, flaky layers of pastry with a delicious, creamy egg-custard filling and a dusting of cinnamon.
A favourite snack for the Portuguese, these little tarts are usually eaten with an espresso at all times of the day.
Founded and operated by a Portuguese family that has been making pastels for 3 generations in Portugal, we only serve authentic and delicious Pastéis de Nata, made fresh throughout the day, every day, by our master pastry chefs.
Our culture
We value family, friends and community and our culture at Santa Nata reflects that. We want our guests to feel welcome, like they've stepped into our home, had a bite to eat with our family and left feeling like they've eaten somewhere special. Here, we want to take our guest on a journey to Portugal and into an authentic bakery, showcasing the theatre of the chefs at work, the ring of the bell to signal a new batch and the alluring aroma of freshly baked Nata.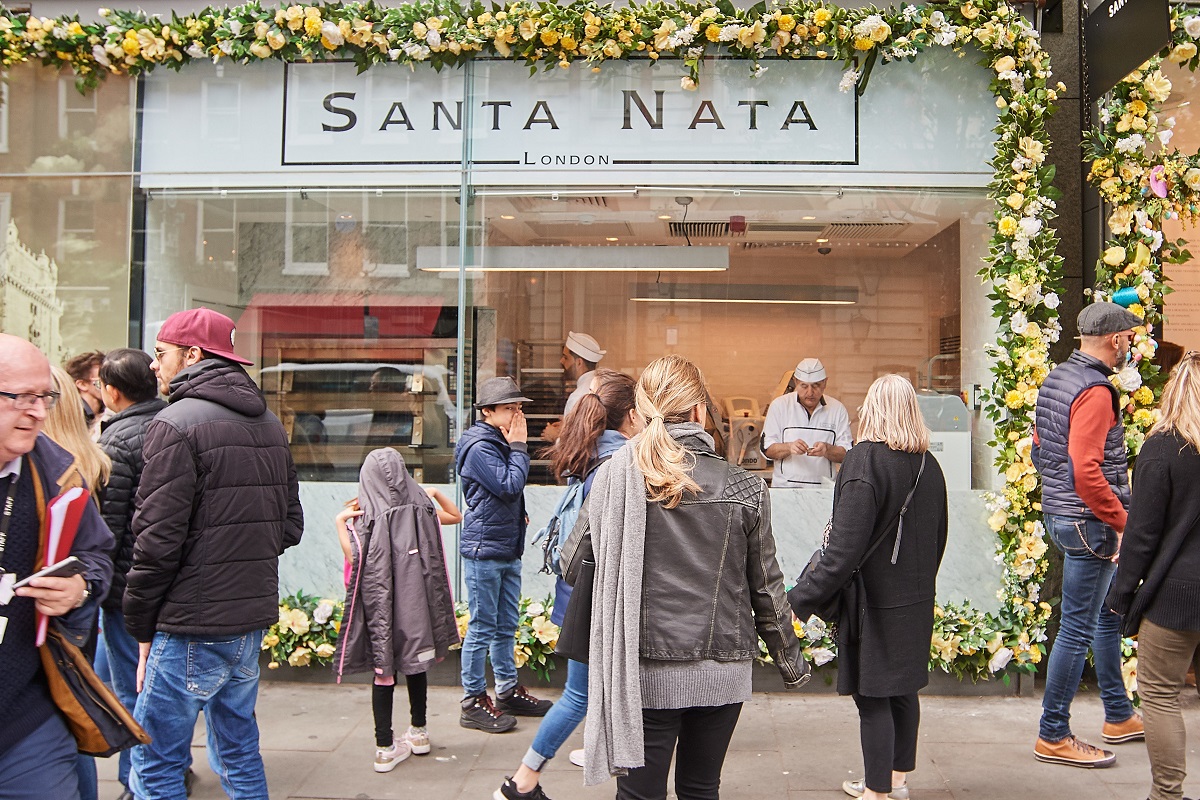 Our concept
Santa Nata is a simple concept that can be easily taught to anyone with basic bakery skills. Once you are given the secret recipe and trained by Santa Nata to master the technique, you are halfway through success: thanks to a high margin product, small locations and low operating costs, Santa Nata is proven to deliver spectacular returns in its own corporate and franchise locations.
Due to the success of its current formula, Santa Nata is embarking on a journey to take the brand to 25+ UK locations over the next 3 years mainly via franchising and expand in selected regions overseas in partnership with qualified multi-unit franchisees interested in operating the brand in a territory or within an existing hospitality or retail estate.
Santa Nata has positioned itself as a premium branded fast-food product without the negative connotations of the industry – by using fresh, premium quality raw ingredients that are prepared daily on site in front of customers.
We offer 3 models - street front, kiosk and cart. Contact us to discuss.
Our training and support
To help our franchise partners hit the ground running, we are committed to providing a truly comprehensive support package from the outset:
Premises Design & Build Assistance
Business Manuals
4 weeks Initial Training & Opening Support
Marketing Collateral
Premises & Location Evaluation
Assistance with Store Layout Definition
Provision of Equipment Schedule with Specs and Guide Prices
Optimised Supply Lines for both Ingredients and Packaging
Assistance with PR and Marketing Launch
To receive further information please fill in the form below or email johnny@whichfranchise.com to arrange a call to discuss or to ask any questions.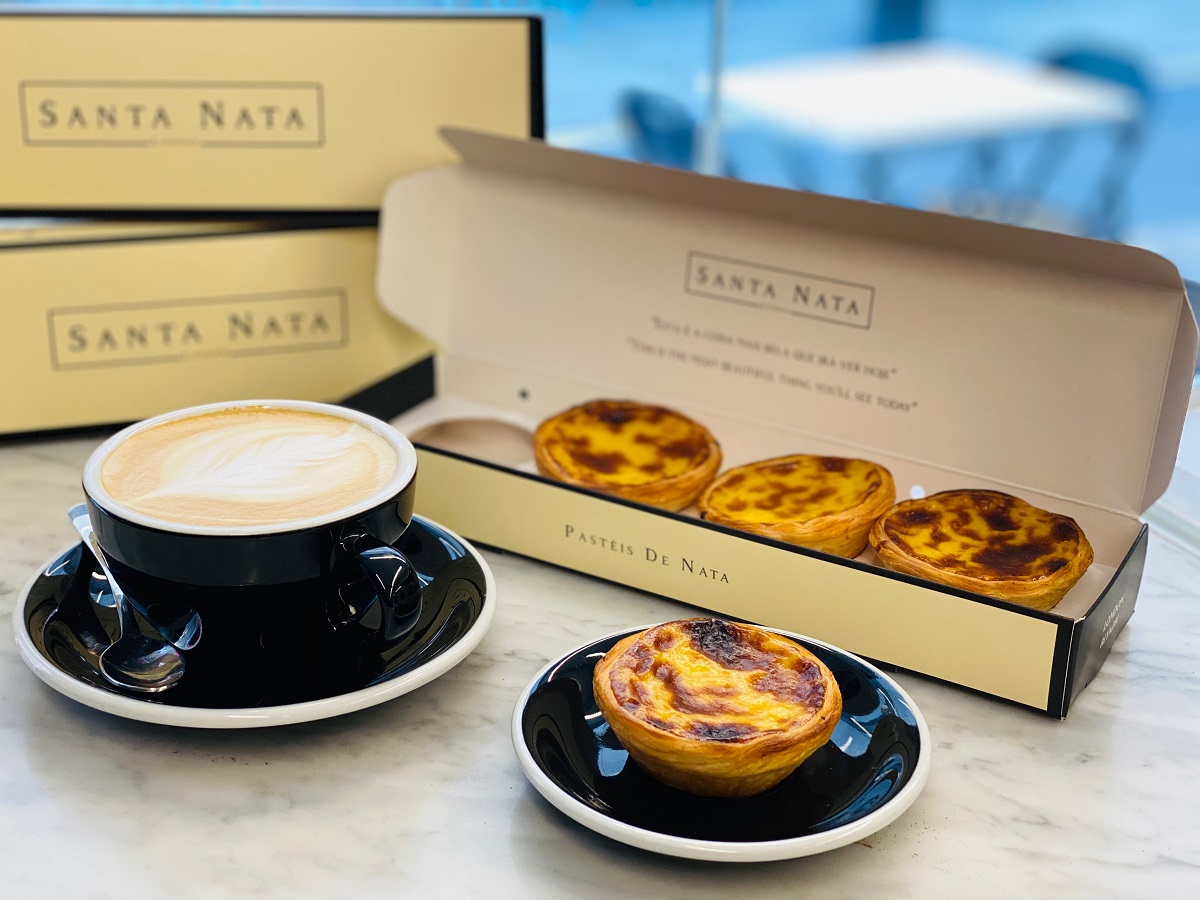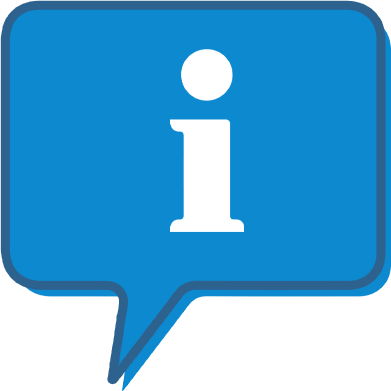 Interested and want to know more?
By clicking the link below, we can send you further information on this franchise opportunity and allow you to contact them direct with any questions.
This is FREE and non-obligatory; we never share or sell your personal information.