Doggie Diner is a canine café for both humans and hounds and offers a unique experience for dog lovers and their canine companions. We also run Doggie Diner Delivery, an online service we created during the pandemic lock-downs which franchisees will also benefit from.
The physical Doggie Diners serve home baked biscuits, cakes and treats for dogs, and something delicious for their owners. Doggie delicacies include the woofin (muffin), pupcake (cupcake), doggie popcorn, ice-cream, doughnuts, biscuits and even Barker Brew Beer, all of which are made with natural ingredients.
The cafe also has a fenced off doggie playpen where dogs can play on artificial grass, snooze on a dog bed or play with toys.
Due to high demand we are now looking to develop our existing operations through new strategic franchise partnerships with the right individuals. The Doggie Diner franchise will give you the potential to earn a significant income while providing a fun experience to dog owners in your local area. You will have a successful business that you could later sell.
Would you like to start your own successful Doggie Diner?
If the answer is "Yes" then we have an exclusive opportunity for you to build a successful business with the potential to earn a significant income.
We will provide you with support to build a successful business within your chosen territory. You will receive full initial and ongoing training, marketing and a central website with links to a local Facebook page, so that you can hit the ground running.
As a Doggie Diner franchisee, your position with potential customers will instantly be enhanced, as they will be dealing with an established and reputable company. This will give you the credibility and confidence to get you off to a flying start!

Is there a large enough market for the Doggie Diner concept?
The Doggie Diner caters to one of the best loved pets in the UK. Statistics show that, of the estimated population size of the leading pets in the United Kingdom (UK) in 2021, (based on an online survey.) there is an estimated 12 million dogs living in UK homes. (Source: statista.com, published: Mar 16, 2021)
At Doggie Diner we are committed to providing an excellent service to all our customers. With this in mind our principle from day one has been to achieve exceptionally high standards with a professional approach. This is something we will pass on to every franchisee!
There are already quite a few dog-friendly pubs and cafés, but we offer something completely different.
At the Doggie Diner, dogs are the VIPs. Doggie Diner is a place where dogs can socialise in this way, play, sleep, enjoy treats and all indoors while their owners can relax with a cuppa and a cake.

The Doggie Diner Investment
The franchise fee for Doggie Diner is just £14,995 (+ Vat) but you will need to factor in the set-up costs.
Funding support is available of up to £25,000 per franchisee (subject to status) payable over 5 years and is unsecured.
We will also assist you in sourcing suitable premises for your Doggie Diner or assess your existing premises for suitability.
The franchise package includes the following:
Credibility and use of the Doggie Diner proven business formula
5 full days training in all aspects of the business
8 Table and chairs
2 Coffee tables
Uniform & Aprons
Exclusive territory
Central and local websites
Comprehensive start up package which includes templates, systems and processes to run the business
Stationery package which includes: 250 letterheads, 250 business cards and 1000 flyers

You will benefit from having a large exclusive territory that only you can operate within and market within your chosen area. We will work with you to identify your own territory. The size of your territory means that you have the opportunity to build a sizeable business over the coming years without being restricted by a small territory which would limit your potential.
Great Earning Potential
We will provide you with a full breakdown of the figures at your franchise meeting, but the ongoing management service fees is a low 5% of turnover and Doggie Diner offers a 5 year renewable contract.
Training and support
We want you to be the best you can possibly be. Our ongoing comprehensive training and support will give you the right foundations to build a successful business.
Your training will cover all areas of the business. Having this training in conjunction with the back up and support of the original business helps you to avoid the pitfalls and mistakes that most new businesses make.

Who is an Ideal Doggie Diner Franchisee?
At Doggie Diner we are looking for motivated individuals who are looking to build a successful business. You must be service minded, enjoy dealing with a broad range of people and have good communication skills.
If, once you receive our prospectus, and read through it, you believe you have the necessary skills and desire to become a franchisee with Doggie Diner, then you are ready to take your application further.
The Key Benefits of owning a Doggie Diner are:
High income potential
Credibility and use of the Doggie Diner proven business formula
Exclusive territory
Aprons
Full training given in all aspects of the business
Central website
Comprehensive start up package which includes systems and processes to run the business
Additional package of fixtures and fittings available if required
NEXT STEPS:
We currently have territories available throughout the UK so if you can see yourself as a Doggie Diner franchisee get in touch now and secure yours!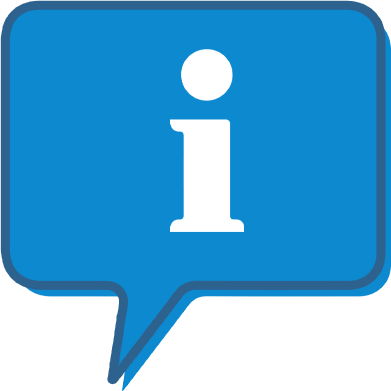 Interested and want to know more?
By clicking the link below, we can send you further information on this franchise opportunity and allow you to contact them direct with any questions.
This is FREE and non-obligatory; we never share or sell your personal information.