Established in 2018, Local Eats is an online food ordering company. We currently have 103 franchised territories across the UK.
Through vastly expanding our support team in 2020, Local Eats are now in the position to re-open our franchise applications to entrepreneurs across the UK with some outstanding opportunities already identified.
So why choose us?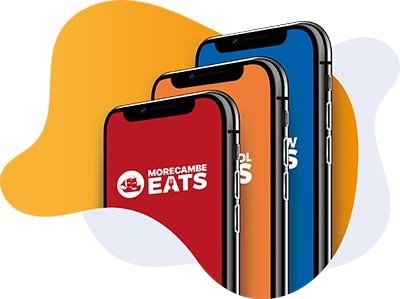 Many before Local Eats have had the idea of taking on the market-leaders by undercutting their commission and providing a 'better' service, the blueprint is obvious, but everyone falls at the same hurdle – the technology.
At Local Eats our award-winning restaurant systems and feature-packed customer apps ensure we are always one step ahead of the game with the perfect platform for rapid and sustainable growth.
Our first franchise, Barrow Eats, has made a huge impact in their local area, so much so that they have grown to have over 300% more takeaways than Just Eat and 1100% more than Uber Eats.
"We knew Local Eats had next-generation technology, we believed totally in the concept and we knew the pricing they advised undercut market leaders, but the question was could we attract the custom?
Nearly three years down the line it seems ridiculous we ever doubted it. Takeaways quickly ditched national chains due to our lower commission levels. This gave us so many exclusive offerings and this meant customers transitioned over to us too, customers love to support local businesses, keep money in their local area and take advantage of the discounts and promotions that takeaways can afford to run due to the savings they can make. We're now the market-leaders in our area processing over 500,000 orders each year."
Sam & Scott, owners of Local Eats Barrow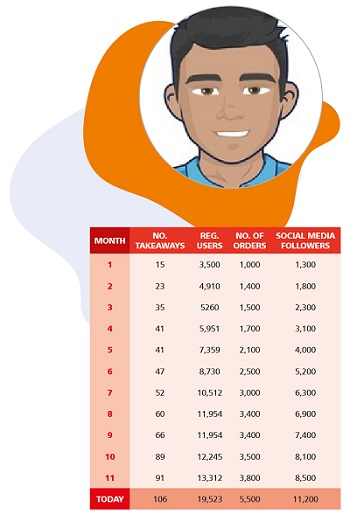 The franchise opportunity
Local Eats will provide you with a FULL online food-ordering business in a box with a proven model for rapid success for an initial investment of just £6000.
As part of your licenced package, you will receive a market leading fully branded website, mobile app (both IOS and Android) and dashboard allowing both customers and takeaways a fantastic experience when working with your new business.
Once your app and website are set up, you are responsible for signing up restaurants; with no sign-up fees and reduced commission rates (lower than those of our competitors such as Just Eats), signing restaurants is easy; they will be falling over themselves to be a part of your brand.
As soon as you have added restaurants and takeaways to your new platform you can go live and begin to earn. Our marketing tools and support will allow you to watch your customer-base grow day-on-day and the maths is simple – the more customers, the more orders and the more orders - the more you earn.
"As someone who had never marketed online or been a salesman before I was nervous I wouldn't have the skillset to make a success of the business but the technology and model sells itself. We beat all the market leaders on price and technology so signing takeaways and restaurants is easy and locals love getting behind a local business that gives back to their area."
Oliver, owner of Local Eats Morecambe
How we support you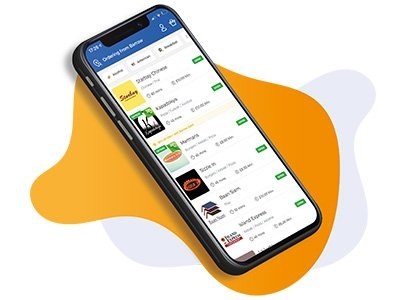 Admin and legal – We've got you covered on invoicing, contracts, policies and payment processing so you can concentrate on making the money.
Customer support – We provide 24/7 customer support for you, your customers and your restaurants meaning that you have no need to hire staff.
Marketing support – We provide the proven marketing support and tools that you will need to launch and then accelerate your brand to new business.
Your earnings
Here is the good bit, your earnings are unlimited! The more orders your restaurants get, the more money you earn. Using our unique model, current licensees are earning an average of £8,000 per month in an industry undergoing rapid growth.
Each of our licensees have processed a minimum of 40,000 orders within their first three months – That's a huge £7,200,000 in sales!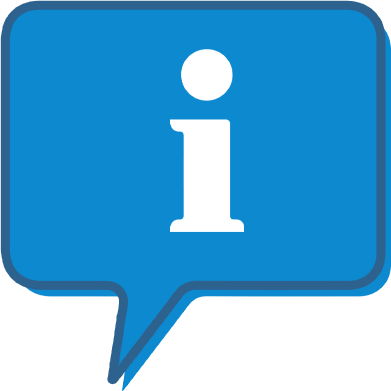 Interested and want to know more?
By clicking the link below, we can send you further information on this franchise opportunity and allow you to contact them direct with any questions.
This is FREE and non-obligatory; we never share or sell your personal information.