Request Free Info
NKD Pizza Franchise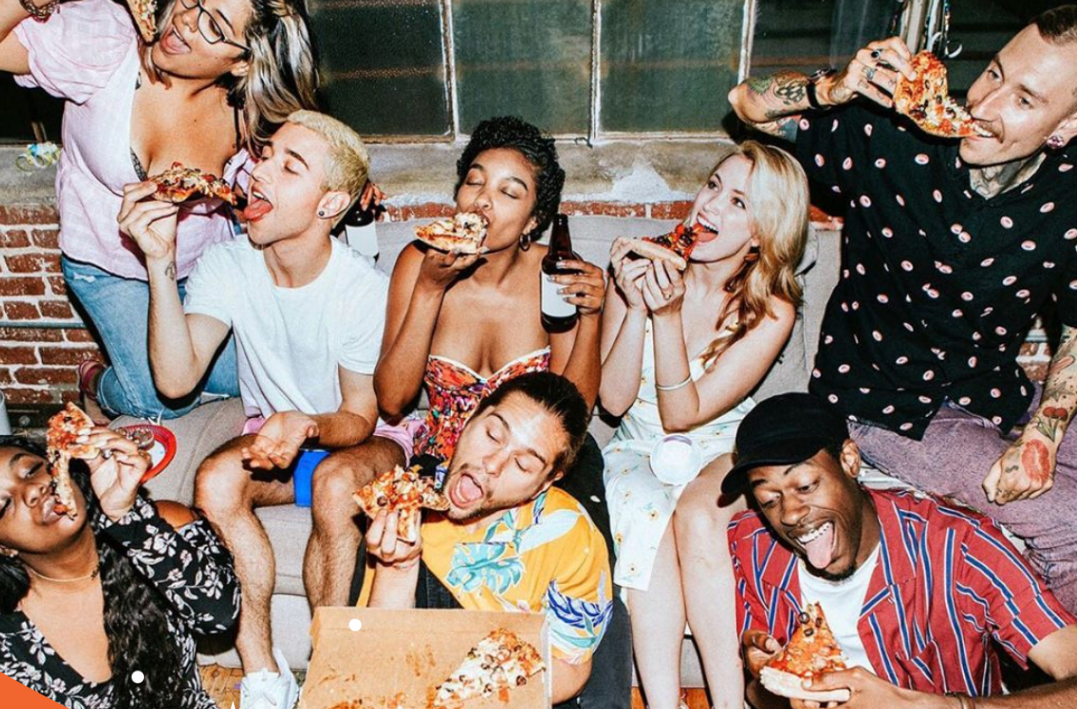 NKD Pizza is leading the pizza revolution
NKD Pizza is an international delivery and takeaway pizza chain with Headquarters in Edinburgh.
It all started with our trademarked Ancestral Blend of 10 grains; this is not just a marketing gimmick; it was to offer customers a higher quality, tastier pizza. And to bring our pizzas to life, we use fresh, local natural ingredients.
Our supply chain team are always working with our suppliers to make sure we are offering alternatives to our customers with dietary requirements; our stores provide gluten-free, vegan and Halal options.
When customers come to our stores, we want them to feel welcome, excited to try our food and to have a great experience.
Our franchise model
We have an international pipeline of over 750 stores which will be opening across different global markets.
To support our ambitious plans, we are developing and strengthening our growth infrastructure with a robust supply chain, marketing and brand development to give strong brand recognition. This gives our franchisees a recognisable brand to launch in their chosen territory with the confidence of having a strong partner.
We chose the carryout and delivery model because it facilitated the return on investment necessary to build the infrastructure that allows our franchisees to scale and achieve impact. Your NKD business will fit nicely into a space of 800-1,000 square feet and is ideal for neighbourhoods with around 25,000 households.
Whilst NKD stores are designed and optimised for delivery, for those locations with sufficient space, we can build a small dining area so customers can sit in and enjoy a slice of NKD.
And to streamline and make our operations as efficient as possible, all stores offer one size of pizza at one price. This is great for the franchisee and the customer.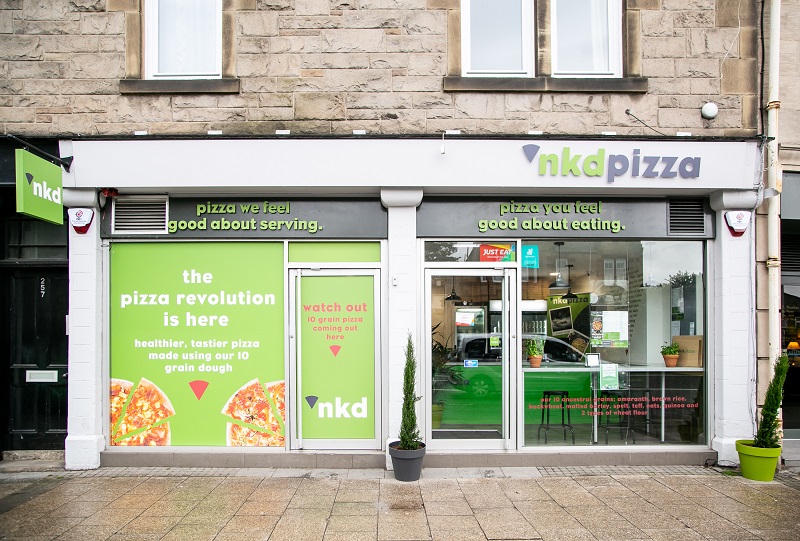 Our training and support
We have developed a concise 20-day training plan; 15 days on-site before the launch and 5 days when you are operat#66973bional. This plan gives comprehensive training on all aspects of managing and running a successful NKD Pizza location.
All training will be carried out by our training team in your store this means we can train your full team in the location they are going to be working in. We have however developed a suite of online training videos to ensure we are delivering the NKD training to our franchisees during the Covid 19 crisis. This suite of videos will remain available to provide training to new team members to ensure constant team development.
We want your store to be as successful as it can be, that is why we have developed robust marketing tools and strategies to help each franchisee from launching their store to quarterly large-scale campaigns.
Financials
Full cost to setup, including franchise fee and fit-out £120,000 - £200,000. We can introduce you to the banks to get you support on funding.
The financials and setup costs vary from location to location, once your deposit has been paid our team will work with you on the business planning.
We are forecasting aur current average store to have a turnover of £728,000 with an average EBITDA of 21%.
Our ideal partners
We are looking to build on this current momentum by partnering with dynamic franchisees to open the NKD Pizza brand in additional territories, from master franchisees and area developers to single and multi-store operators. This is the perfect brand to add to your growing franchise portfolio or start your entrepreneurial journey.
Our partner should have the following qualities and experience:
Entrepreneurial mindset
Fully dedicated to their NKD Pizza franchise
Previous experience working on a high volume QSR brand
A keen eye for detail to ensure the brand standards are maintained
Strong local knowledge of their chosen franchise area
Experience of managing a team
Loves to develop and grow their team
Willing to learn a new brand model
Ideally a pizza lover but hey who isn't