Join the UK's domiciliary care provider of the year 2016 and become part of our franchise network!
A care agency with a difference
Home Care Preferred is a unique business model which promotes long-term relationships with clients due to the extensive services that we provide.
The combined market of care services and independent living aids gives Home Care Preferred a far wider clientele which is a distinct advantage in the sector.
Why not watch the video below to get an inside view of this exciting franchise...
Become part of a growing & highly lucrative market
Home Care Preferred operates within one of the most sustainable sectors in the country which is constantly growing due to demographic pressures.
We operate in a market which has been estimated at over £20 billion per annum. As more and more people are encouraged by Government to be cared for in their own homes instead of moving into residential care, or seeking support from the NHS, the size of the market is expected to increase.

In addition to the massive demand for home care we also appeal to the retail market where the need to buy and hire independent living aid equipment is growing every day. According to statistics revealed by the government, there are around 11 million disabled people living in the UK.
Why not request our FREE and non-obligatory franchise prospectus here to find out more.
Training & Support
Our franchise owners receive some of the best training and support in the industry. Our comprehensive training programme covers all aspects of the home care business, including pre-and post-opening training to give your business the best possible start.
We have an initial training programme of a minimum of 15 days which is bespoke and focussed on the essential skills needed to set up a successful home care business.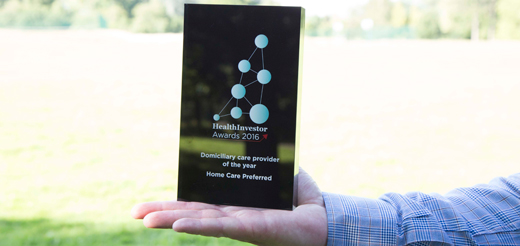 This is followed by ongoing support from our team for various aspects of the business including business development, marketing, care, quality, finance, IT, retail and product knowledge.
Our launch programme helps you generate local awareness, while our ongoing support helps you to further your business aims and objectives after the initial launch. Our management team know exactly what it takes to make a home care business successful, and will be with you every step of the way to get the best out of your resources.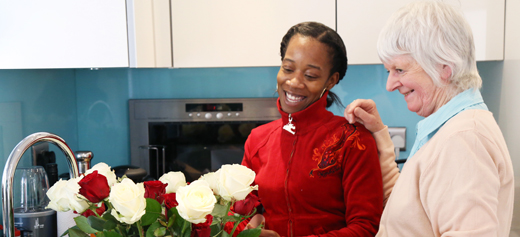 Financials
The typical investment needed to start a Home Care Preferred franchise is £35,000.
Should you require financial support, Home Care Preferred has an excellent relationship with HSBC, NatWest, RBS and Lloyds Banking Group, who will consider lending up to 70% of the total investment required.
There is an ongoing royalty fee of 4.5% of monthly turnover. By years 3-4, it is typical for a Home Care Preferred franchise business to have a £2 million turnover and operating profits of 15-20%.
To read about our franchise package in more depth, request our FREE prospectus here.

Awards
We have won numerous regional and national awards in the last 5 years.
In 2016 we were awarded "Best Domiciliary Care Provider" in the national Health Investor awards and have become finalists for 2017 Health Investor Award for Community Support Provider of the Year.
We have also won multiple awards at the Great British Care Awards in the past and were winners of the Regional Front Line Leader Award in 2016

Territory
As a new Franchise, we have Prime territories available that can work to your benefit, however we are receiving a high level of interest from potential franchise owners.
There is an early opportunity for entrepreneurs to be part of a forward-thinking and established concept in care.