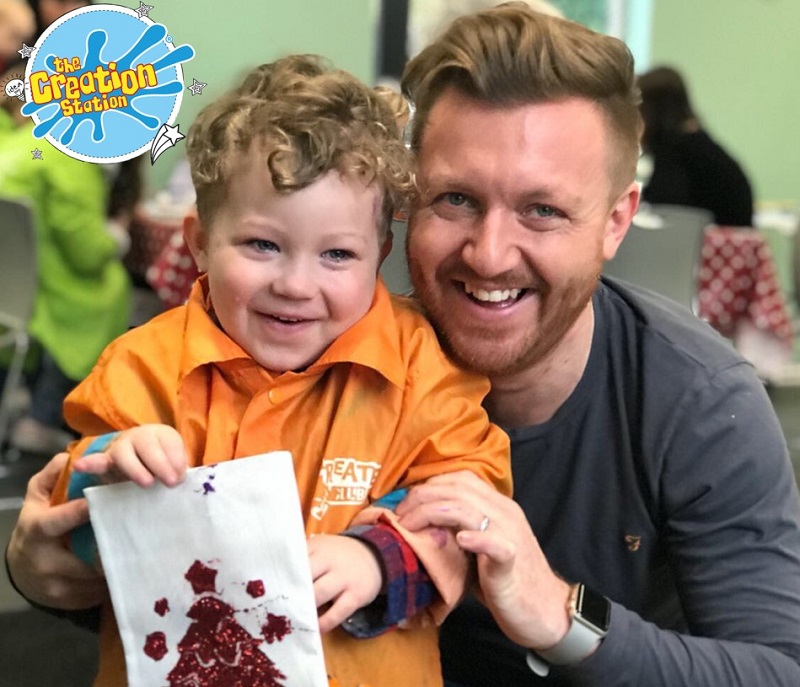 The Creation Station is proud to be the UK's multi-award-winning leading creative activity company, providing creative classes, parties and events for newborns to 99 years.
Established in 2002, we're privileged to inspire over 20,000 toddlers, children and adults each week through our fab family of 100+ franchise owners. Over 5,000 customers have rated our activities 5-Star and we are ranked #15 in the top 100 UK franchises, plus we have a big focus on using eco-friendly items wherever possible.
"The Creation Station are a force for good, bringing creativity within communities." - Richard Branson
Join our award-winning and Five-Star rated business
We are passionate about making a difference through creativity. We are very proud and grateful that our ethos, values and teamwork have gained us the following awards and recognition:
Rated 5-Star in an Independent franchise owners satisfaction survey 2016, 2017 & 2018
Winner 'Best Supportive Franchise' and 'Best Overall Franchise' - Workingmums.co.uk Top Franchise Awards 2018
Winner 'The Best Franchise in Children's Services Award' 2017
Winner 'The Best Franchise Website' 2017
Winner 'Excellence and Innovation in Children's Education Services' 2017
Winner 'Best Franchise Owner Micro Business' British Franchise Association 2017
Top Three, out of 5000 companies, in Richard Branson's Impact Award 2016
Winner 'Best Creative Play' Award 2015
Winner 'Best Franchisee Marketing Support' Award 2012
Winner 'Creme de la Creme Business Award 2012
Winner 'Best Interactive Business' Award 2011
Activities are rated 5-Star by customers on Trustpilot
Winner 'Most Supportive Franchise and Top Franchise Award – Working Mums 2018
Winner Sylvia Anderson Award for Creativity 2017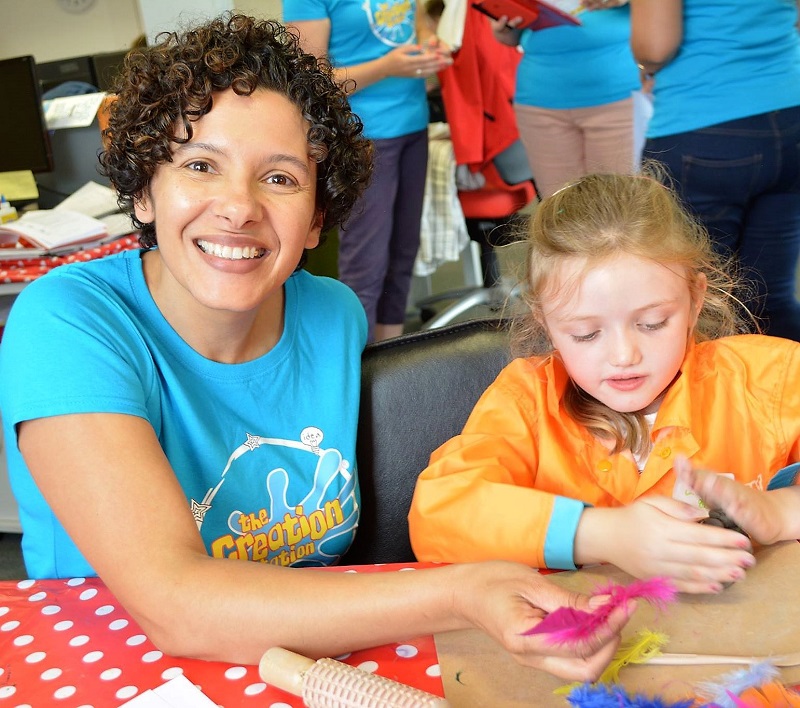 Investment level
The three new exciting 'Licences To Inspire' include:
Family Licence – this includes Tiny Treasures craft keepsakes, Baby Discover, Little Explorer & Family Fun classes.
Create Club Licence – this includes After School Clubs, Holiday Clubs, Saturday Clubs, Home Education and School Workshops.
Adult Licence – this includes Creative Crafter sessions, Crafternoon Tea for retired groups, Care & Creativity for the elderly and Intergenerational Workshops.
Your investment for a single licence is £5,000 plus VAT and includes £2,000 worth of start-up tools. Two licences is £8,000 plus VAT, and three licences cost £11,000 plus VAT.
On-going training and support
As your business grows you will need different support at different times and in different areas. Therefore, our support is tailored to your own circumstances and where you are in your business development. The support includes:
£2,400 worth of tools and materials including recyclable business cards and flyers etc. Weekly contact and regular one-to-one calls with our dedicated franchise support managers during your first three months
5-day comprehensive training, with hand holding and on-going support
State of the art mini website, online booking and reporting systems
After your first three months, you receive on-going monthly one to one support calls with business development managers
Conference calls with the group you trained with
Themed monthly conference calls
A dedicated support hotline telephone number and email support
Membership to our closed Facebook group and your local regional group
Wholesale account with access to over 13,000 art and craft products on our store
Themed session plans and programmes planned for you for a wide range of classes, parties and events. These include new baby keepsakes, baby, preschool and family workshops, school workshops and after school clubs, adult craft events, senior citizen and intergenerational workshops
Regional business support training days,
Marketing 'know how' and online courses on our new iCreate Portal
Training in new initiatives and developments
Online resource 'Treasure Trove' with business templates, PR templates, plans, Risk assessments and more.
Online marketing portal with done for you images and blogs for social sharing
Plus you are part of a proactive, friendly and fun team who care about making a difference.
Join our family of 100+ other franchise owners, choose your hours, have fun and create positive differences within your community.

Request FREE info