If you like talking to people, delivering service, receiving repeat orders and having plenty of freedom to develop your business then Chemex could be for you.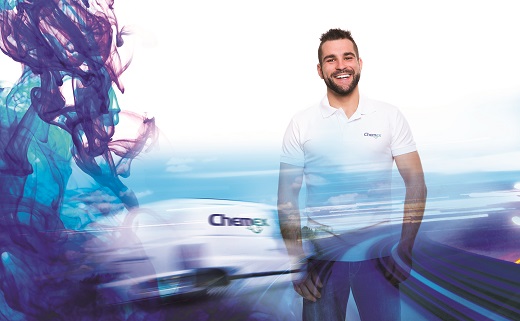 Chemex is a full member of the British Franchise Association and ISO 9001 registered, so you can be sure that we follow appropriate and rigorous processes in the operations of our business.

For 30 years Chemex have been supplying "must have" cleaning and hygiene solutions to various commercial sectors. Not just one sector but multiple, so you are not limited to small niche markets like other franchises. Your opportunity is massive.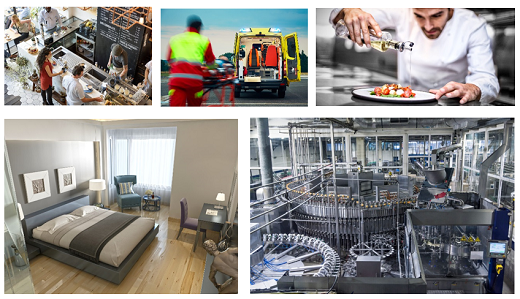 Whether it's the control of hospital-acquired infections, entire hygiene systems for food preparation, large-scale laundry or dish wash systems, the Chemex franchise network have the products, solutions and expertise to give customers the peace of mind that their reputation is safe in our hands.
Our customers are under pressure to achieve high standards and that's great news for you because our franchise system is structured to support, guide and manage their reputation. Chemex franchisees develop long term relationships with customers, where the supply of high quality products is combined with a service system our competitors cannot match.
Given our franchising experience and market knowledge, we have a strong understanding of what we should do and what we should avoid. That certainly differentiates us from less mature franchise organisations!
By joining Chemex, it means you will be working with a friendly, hardworking and collaborative team that are focused on your success. We work with our franchisees in a transparent, open and direct way to grow their business quickly and efficiently.
CLICK HERE TO READ OUR KEY POINTS...
We recognise the motivations of individuals considering franchising and while many franchises offer plenty of advantages, we believe Chemex surpasses the offering from other franchise businesses. Here are 27 key points for you to consider:
1. Freedom - People want the freedom to run their own business and remove the boss but they get chained to a desk or stuck behind a counter in a café, shop or office environment. With Chemex, you not only have the freedom to run your own business but you are out seeing customers, talking to people and benefiting from more variety in your daily routine. Our franchises like the freedom this provides and all the different people they meet along the way
2. Time On Your Own – Sometimes we don't want to be with people, we'd like a little time to think, enjoy our own company or listen to that favourite album, while you drive to the next customer. Enjoy the relationships you build with customers but enjoy your own space as well.
3. Experience: With over 30 years' experience in franchising, we have more experience than many. We have a well-rounded understanding of what our franchisees need and we also know what not to do!
4. Low Investment: There are many franchises which require a huge investment (those food franchises you probably know of) At £23,500 plus your starter stock of £2000, we consider our franchise to be a sensible offer. Obviously, the price varies for resale franchises.
5. ROI: The return on investment potential is great. Starting with no employees and low running costs, the franchisee can build a profitable customer base and a faster return on investment.
6. Funding Availability: If financing is required to fund the business, we have a strong reputation with the banking sector, so it is likely that funding will be granted.
7. Lower Royalty Fees: Many franchises have a royalty fee in place which is typically based on a percentage of sales. With Chemex it is 6% of retail sales, which is significantly lower than many other franchises.
8. Capped Royalty Fees: In addition to our low royalty fees, the total monthly royalty is capped at £650. That means if you grow your business you will only pay a maximum of £650 per month in royalties, which again is a significant advantage over other franchises.
9. Van Based Cost Advantage: As a van based franchise, you avoid the high cost of premises and all the challenges that come with it.
10. Repeat Business: Like restaurant based franchises (that cost a lot more), we sell products that are purchased and used quickly. Our customers need their fuel every week, so you have a repeat delivery business and consistent income without the high franchise fee.
11. Low Marketing Costs: With B2C franchises you may have a comparable franchise fee but the marketing costs will be significant. B2C franchises may ask, demand or strongly suggest that a marketing budget of £40,000 is required to acquire new customers. As a B2B franchise, Chemex target customers in a more cost effective and direct way. This saves you money and focuses your attention on the most valuable customers.
12. B2B Less Complex: B2C marketing campaigns are now much more complicated than they used to be with digital marketing playing such a pivotal role. Getting campaigns to work in the B2C sector is challenging and the analysis required to keep getting it right is time consuming. We choose simplicity in our route to market at Chemex.
13. Flexibility: Chemex offers more flexibility than many franchises. While uniformity and brand protection across the franchise network is important, offering flexibility to our franchisees provides more freedom and creativity. We want our franchisees to come up with good ideas and not restrict every element of the franchise system like other franchises do.
14. Business Growth Support: We help you build your customer base through national accounts to support your business growth and highly structured marketing campaigns. Other franchise organisations will tell you where the franchise manual is and leave you to it. That is not the Chemex way, our approach is detailed and process driven to ensure you get the right support at the right time, no matter how long you have been a franchisee.
15. Bespoke Systems: Our business model is bespoke; we do not do what the competitors do! We have built the systems that help us protect our customer's reputation and support the operations of their business. Other franchises take software systems off the shelf, rebrand them, add their service provision to it and you have their franchise.
16. Legislative Market Drivers: Legislation drives business and Chemex is no different. It drives our systems, our processes and how we work with customers. Ultimately though, it drives opportunity for you. Within other sectors and indeed other franchises, legislation comes and goes. Take the solar industry as an example. At the start of this decade, the feed in tariff dramatically enhanced the industry but now the rate is so low, the market is less significant. So, the market drivers for Chemex remain consistent and legislation is not likely to be easy for our customers. There is every chance it will be harder to manage and therein lies the opportunity for you!
17. Differentiated: Our business is differentiated from the competition. We analyse, assess, guide and train our customers to ensure they are on top of necessary requirements. The reassurance and trust felt by our customers is why we retain a loyal customer base across various business sectors. Other franchises don't focus on differentiation and simply tell you their service is better. This is not differentiation.
18. Long Term Relationships: If you like meeting and building relationships with people, this franchise is for you. Our top franchise has 300 customers and he summaries his business as simply talking to people all day. This is a relationship business; people buy from people. If you can combine people skills with the differentiators our business delivers, you can build a solid customer base quickly. Other franchises can't develop long relationships with customers, they have to keep chasing new customers and of course that means a marketing cost!
19. Large Target Market: With other franchises, there is a limited number of target customers. An oven clean franchise may only appeal to a specific customer demographic. People who are cash rich but time poor perhaps! The same could be said for many other franchises but with Chemex, a large proportion of commercial businesses are opportunities. If you follow our systems, you can succeed.
20. In a Van But: We are not like other van franchises or those which involve a trade or vocation. Our franchisees develop professional relationships with numerous commercial businesses in their area.
21. Multi Van Opportunity: Unlike other franchises with limited capacity, a multi van operation is an option with Chemex. By successfully implementing the business system in your area with one van, you have the opportunity to grow into a sizable business with multiple vans.
22. Flexible Growth: Management franchises may specify that you have multiple vans from day one as they have big expectations. Of course, this means it could be cost prohibitive and you have the challenge of managing employees immediately. With the Chemex model you can work towards a multi van operation by operating a single van operation initially.
23. No Employees at The Start: At the start of the business you do not have the hassle of employing people! We all know that finding the right employees and keeping them is a huge challenge. So, at the start of the business you are it, an uncomplicated and simplistic operation. Only when you are ready to become a multi van operation do you need to plan for employees. Even when you do, the experience you have at that point will be invaluable in employing the right people.
24. You're Managing Yourself: People are attracted to Chemex because they want something less complicated and free from the possible problems associated with employing people. Even people who have managed very large businesses find the Chemex business system to be refreshing.
25. Our Products: Some franchises don't specify products in their system, they just have some software and a way they do business. With Chemex we have a system and numerous products, which our franchisees sell to their customer base. No headaches sourcing products and no customer complaints when they find out one franchisee has provided different products to another. Yes, this does happen in other franchises!
26. Plan To Suit You: You can plan and organise the business around your life. Some franchises expect you to be on call out or new customers dictate when they see you. Similarly, the opening hours of the franchise may affect your personal life. With Chemex we offer a business model that can be planned to suit you. Plan a longer day, so you can have a shorter day later in the week.
27. Safe Approach: Some franchise organisations may have national accounts for the benefit of the entire franchise network. Chemex develop national accounts to benefit our franchisees but we do not build the entire business around national accounts, which other franchise organisations do. Such an approach often leads to a long list of low margin work and the franchise network does not have the skills to build more profitable local work. A spread of local accounts, with a select number of national accounts is a sensible approach we choose to follow.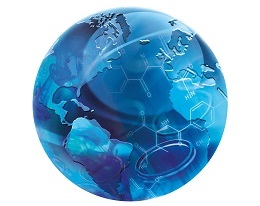 International Operations
Chemex is not restricted to the UK market, we have international operations in Ireland, Denmark, Belgium, Canada and Cyprus.
This should give you an indication of how our franchise model can work in various locations with minimal adaptations.
Large Market using our USP
Our progressive strategy allows us to differentiate in the growing hygiene and biological products market, worth an estimated £7 billion per year (and growing!)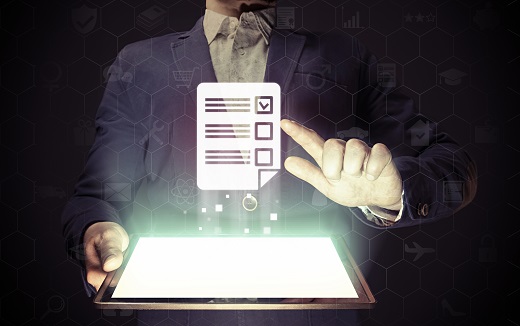 The Chemex "USP" is a simple one but the software behind it is not - as a franchisee, this is where you can benefit.
Tap into our sophisticated systems and target your local market with a significant unique selling proposition!
Chemex make it simple – we provide you with the resources and expertise.
We have a well-rounded understanding of what our franchisees need and we also know what not to do! That's what happens when you've been franchising for 30 years.
With an experienced franchise like Chemex, you are buying into a trusted system and have access to fellow franchisees who you can chat with to build your knowledge of the business.
There are vacant areas available as well as a small number of resale opportunities, download more information via our enquiry form!
Why Now & Who?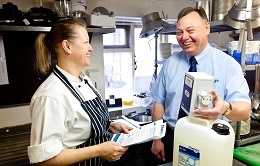 Due to our time in franchising, we have current franchisees that are looking to retire. By joining Chemex now, you have the opportunity to capitalise on a well-known brand within the commercial sector and to potentially take on a business with an existing customer base.
So, we are looking for bright, enthusiastic people who can take an existing business to the next level or grow a vacant territory with the strong and detailed support available to all new franchisees.
Chemex Royalties & Incentives
Our royalty fee system is one of the lowest in the industry at 6% of retail sales. this is also capped. Therefore your business growth and prosperity is encouraged rather than burdening you with excessive royalty fees.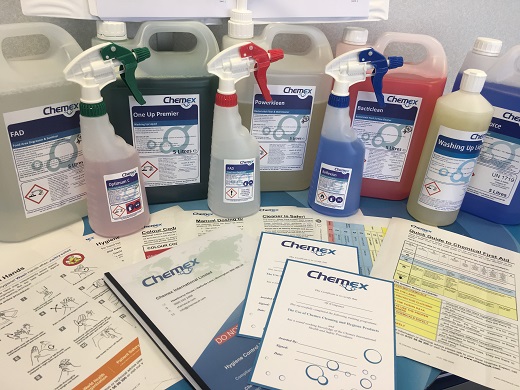 2018 money back scheme puts £5000 back into your pocket to reinvest in growth – ask for details
So, in comparison to other franchises, we think our offer is reasonable. Remember, with other franchises you could be paying 12% royalties and a percentage towards a central marketing budget.
Resale Franchises
As a mature franchise organisation, it is inevitable that we have resale franchises available. In other words, the current franchisee wants to sell their business. With a customer base in place, resale opportunities are a fantastic opportunity.
There are various reasons why franchisees want to sell but overwhelmingly with Chemex, the reason is retirement.
There are obvious advantages to buying a resale franchise, so why not get in touch about our current opportunities.
Business Advice & Benchmarking
As a Chemex franchisee, you will benefit from business advice and review system. We can analyse data and benchmark your franchise against network averages to provide detailed opportunities for growth in your business.
By collecting data and analysing it appropriately, we can offer insights, trends and timely guidance to franchisees. Having seen boom and bust we can confidently state that recession has little effect on our operation because we sell necessities rather than luxury items so people have to buy come what may.
Our franchise is agile and responsive to market changes because we put the effort in to research and find solutions quickly.
The Investment
The franchise package costs £23,500 (plus £2,000 starter stock). This includes your exclusive licensed territory and initial training & support package.
Financing
If financing is required to fund the business, our external financing partner will work with you to source the funding required. Our process is efficient and through the support of our external partners we can get finance completed within a month.
Banks will commonly fund up to 70%, so you will only need £15,000 of your own money to invest.
Chemex is an "A" rated opportunity meaning that you can have a choice of funding solutions.