Request Free Info
Auntie Anne's Franchise UK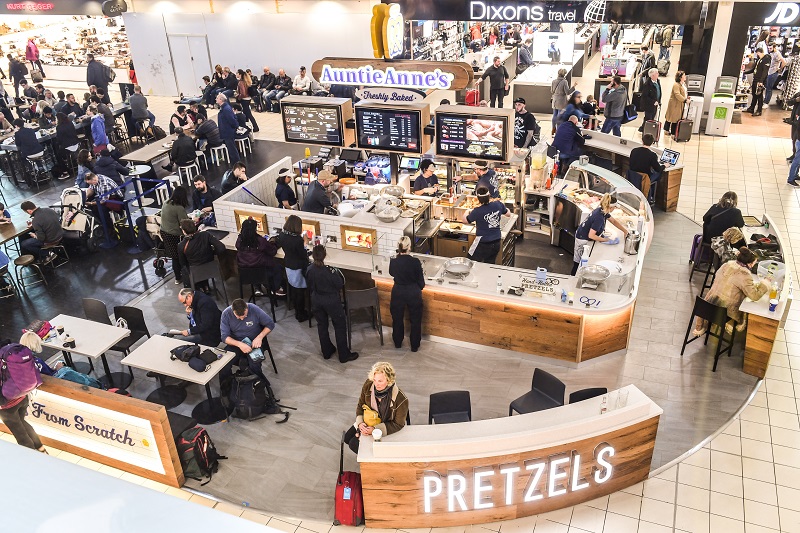 Join the world's largest pretzel retail franchise
Auntie Anne's is the world's largest soft pretzel retailer with over 1800 stores in more than 25 countries. We have been in the UK since 2003 and have nearly 40 stores with plans to keep on growing and bringing our pretzels to the people wherever they may be.
Our products are made from scratch, hand-rolled and baked in full view of our customers and guaranteed to be fresh out the oven. We only keep our products for 30 minutes to ensure they are of the highest quality for our customers.
We are however so much more than just pretzels. We've evolved from the classic original and cinnamon pretzels (although these are still the most popular!) and now have a full bakery line-up including pretzel-based breakfast buns, pizzas, hot dogs and many more. Because our products are made by hand at each store from the same original pretzel mix, we can make an extensive range of products to cater for a wide range of customers and at any time of the day. We also have cold drinks including our homemade fresh lemonade, coffee and in some stores ice cream and milkshakes.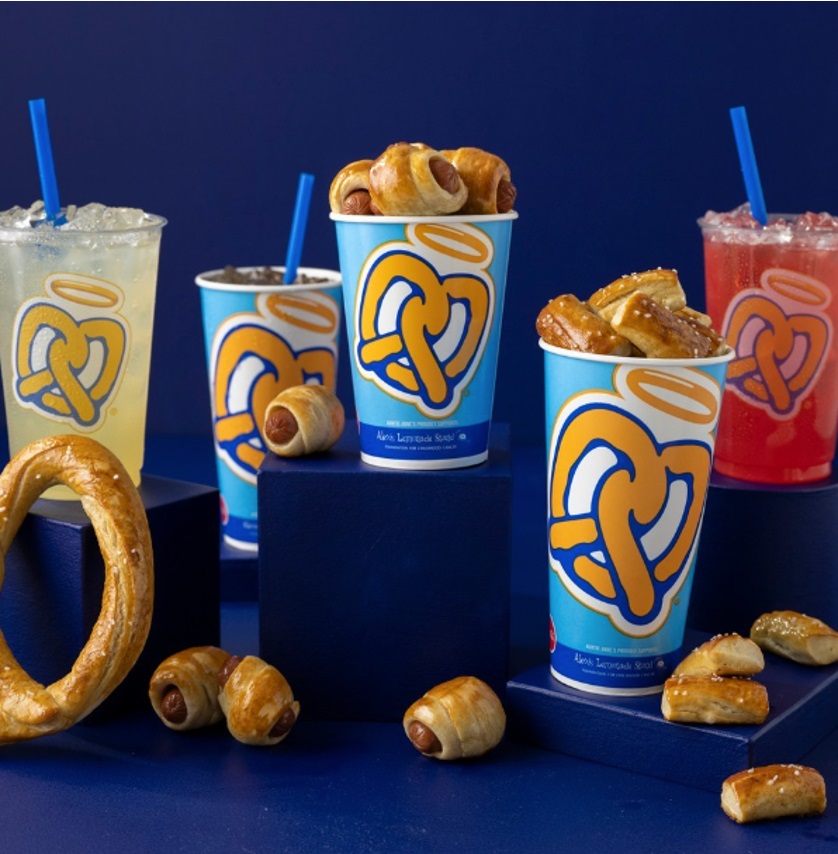 Auntie Anne's franchise opportunity
We're looking for fantastic franchisees who have the perfect mix of staff and retail management, who are operationally focused and passionate about the brand to turn these simple ingredients into a great business.
Our stores are currently situated inside shopping centres and travel hubs, including an airport. We are however exploring many new concepts, including semi-mobile containers, food trucks and high street café style stores.
Our Head Office team will be there to support you from the initial property search to recruiting your first team of employees to your Grand Opening event. We have a wealth of experience behind us with a previous major car rental UK franchisor and ex food franchisees on the team. Plus, with over 10 years of working on this brand in the UK we have strong relationships with landlords, suppliers and wholesalers to ensure we can get the best outcomes for our franchisees.
The average total investment is £135,000 – £180,000. You will need to invest at least £40,000 of your own capital and the rest could be funded through the bank).