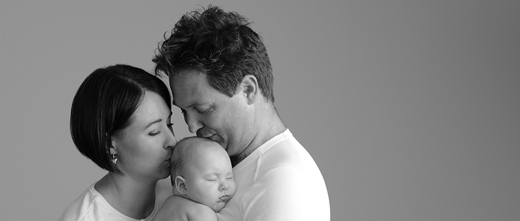 The Barrett & Coe Photography Franchise began in 1995 and was founded by Andrew Coe, whose family business opened in 1854, making it one of the oldest photography businesses in the world.
Barrett & Coe operate at the upper end of the photography market, offering high quality service and products.
We specialise in finding talented people with no previous experience of professional photography and train them to become very successful photographers.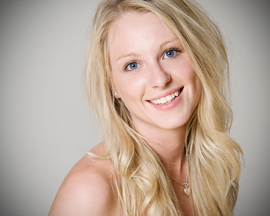 With Barrett & Coe you will:
Be running your own professional photography studio within two to three months
Recieve full training to take cutting-edge images
Take advantage of studio appointments from day one
Access to excellent earning potential
What we look for in a Franchisee:
Business minded
Committed to lean
Determined to succeed
Customer driven
Organised and disciplined
A strong team player
We are currently offering ambitious individuals the opportunity to join our franchise family. If you are seeking a prestigious full-time occupation with high remuneration, we would love to hear from you!
To request our FREE franchise prospectus or to have an informal, non-obligatory chat, click here.
The Market
Portrait and Wedding photography is a massive market. Contrary to an often-expressed opinion suggesting that digital cameras enable people to take their own family pictures, highly skilled professionals are in great demand.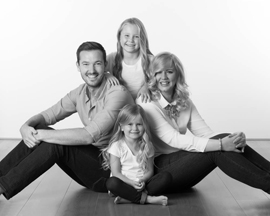 They are able to supply a quality experience and unique products the general public cannot replicate.
Barrett & Coe customers often spend in excess of £1000 on their portrait purchases. We train our franchisees to take exciting, innovative images which are presented in unique and quality frames from the finest pro-lab in the UK. The provision of wall portraits in a variety of finishes is a Barrett & Coe speciality.
Barrett & Coe are the largest group of Portrait and Wedding photographers in the UK. In areas where a franchisee is not located, we have over 60 recommended and approved studios that complement our UK-wide coverage.
"Portraits taken by skilled and charismatic portrait photographers are in great demand. No amateur can get anywhere near the amazing images, and great wall products they produce. Not only that, but they give their customers an exciting and enjoyable experience."
Andrew Coe, Barrett & Coe Founder
Marketing Support
A Barrett & Coe Photography Franchise differs from many other franchises in the volume of sales it provides to studios from national contracts.
This will usually be between 60-70% of turnover, thus ensuring that a new franchisee has a steady flow of appointments in their diary upon commencement of their franchise.
Clients we have contracts in place with include:
Emma's Diary - We have held an exclusive contract for over 10 years from which we recieve over 500,000 opt-in records, 70% of which include mobile numbers and email addresses.
Activity Superstore - Provide over 5,000 appointments for studios each year.
Wowcher - Currently has a user-base of roughly 10 million members across 52 cities in the UK and Ireland.
Managing Director, Elaine Sheppard, who has unrivalled experience in marketing portrait studios, gives advice and personal support with the equally important local marketing, which supplies further sales in additional to national contracts.
You will also recieve continuous support from Charlotte Baxter (Social Media Executive) who will provide advice and education to Barrett & Coe franchisees on the fast-moving world of Social Media!
How much does a Barrett & Coe franchise cost?
Full Portrait and Wedding franchise licence: £12,500 + VAT.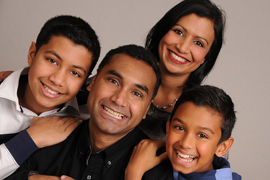 We have responded to market demand for people who want to join the Barrett & Coe franchise. This franchise is aimed towards those who want to be up and running with a studio in 3-4 months. Our franchise programme and support covers the full business setup from training to studio opening.
Business leads from day one
Excellent earnings potential
A faster route to success
Your Training
Our training is bespoke to each individual. Consequently, the training programme will vary greatly between different individuals but no stone is left unturned to ensure that each new franchisee reaches the very high standards we set in all the key activities:
Photography; including lighting, posing etc.
Pre and post production skills
Business planning
Financial controls
Customer care
Marketing
Sales
The number of days training varies greatly from person to person, depending upon their speed of learning and previous background.
All of the above is supplemented by full days working and assisting in other franchisees studios.
CLICK HERE TO READ OUR FAQs
During the initial stages of choosing a Barrett & Coe Photography Franchise, we receive many questions to ascertain if it's the right opportunity for both parties to work together. Here are some FAQs for you to consider:
1. I haven't even taken the family holiday photos, could you really train me? During the last ten years we have trained more than 500 people with absolutely no experience to become professional photographers. The BIPP (British Institute of Professional Photography) recommend Barrett & Coe to anyone wishing to learn portrait or wedding photography.
2. Do I need to be artistic and/or creative? If you are that's great, but we can teach you how to become a highly successful and respected photographer regardless of your artistic talent.
3. I am completely non-technical and know nothing about digital or computers! This doesn't matter at all. Our training breaks everything down into very simple, easy to use methods and systems. Often the most untechnical people become the most creative photographers.
4. As a franchisee what ongoing support will I receive? We will provide ongoing technical and marketing support, together with telephone and email support. Our aim is to be the best supported franchise network in the UK. We want to help you every step of the way and will be on-hand to give you the skills, support and encouragement to get your new business off the ground and beyond.
5. What is the initial franchise fee and what does it include? The initial fee is £12,500 + vat and this includes the complete training of all aspects, activities and skills required to run and operate a professional photography studio including: advice on the selection and fitting out of studio premises, access to our national contracts, together with the rights to use the Barrett & Coe brand exclusively in your area.
Please note; equipment, promotional literature and marketing materials are not included in the initial fee.
6. What are the ongoing costs? The costs include: 5% sales 2.5% marketing levy = Total 7.5%. Additionally, there is a nominal charge for bi-monthly franchise meetings. These meetings are high powered brainstorming days which greatly assist a franchisees business. There is also a cost for appointments booked through our national contracts.
7. What is the gross margin? Each Barrett & Coe customer price lists is designed to give each franchisee a minimum of an 80% profit. For example, for each £1000 sale, £200 will be your cost of the product supplied to the customer.
8. If I am seriously considering a franchise and have paid a deposit, may I meet existing franchisees? Yes. Indeed, we actually insist that you spend at least a couple of days in studios with different franchisees to see exactly what it is like being a professional photographer. However, you will be required to pay a £2,000 deposit (this is fully refundable if you don't take a franchise, less any costs incurred by us) prior to making these visits. The reason for this is that we often get several franchise enquiries a week, and our franchisees are just too busy to stop and talk to anybody who has a vague interest. Hence, we need to see a reasonable commitment for allowing this facility.
Franchisee Process
We take a robust and thorough approch to ensure that it's the right franchise and the right business for you.

We will explain very clearly what skills are required.
The process we share with you ensures that our joint partnership will be successful for both parties.
If you are seriously interested in the Barrett & Coe Photography Franchise, here are the next steps to take:
1. Have an initial telephone discussion with Jenny Plunkett, Franchise Recruitment Manager which will help you ascertain whether a Barrett & Coe Photography Franchise is suitable for you.
2. A Skype/FaceTime interview with Andrew Coe (Principal and Founder), followed by a meeting in Norwich at Barrett & Coe Head Office, to explore in detail the full extent of the franchise opportunity. If appropriate, you will be provided with a confidentiality agreement and franchise application form.
3. Upon return of the application form and confidentiality agreement; you will be provided a copy of the Barrett & Coe Franchise agreement which you can take to a legal advisor.
4. If both parties consider that there is a good possibility that they would like to proceed, you will be invited to pay a £2,000 + VAT deposit. At this stage, there is no commitment on either side.
5. Upon payment of the deposit you have access to the guidence of our Managing Director, Elaine Sheppard, who will help you complete a detailed budget and assist you with the location of suitable premises. You will be required to visit at least two franchise studios, spending a full day in each.
6. If either party does not wish to proceed, your deposit is returned, less any expenses incurred by Elaine Sheppard.
7. Upon signing the franchise agreement, it normally takes three months to complete your training and setup your studio. Much of your training is on a one-to-one basis in various UK locations.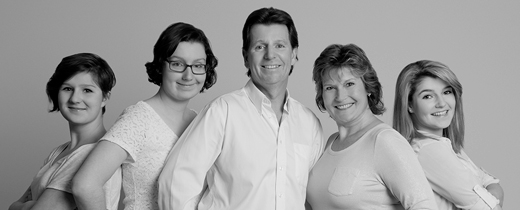 Are we right for each other?
We are looking for franchisees who are highly motivated and committed individual. Previous experience is not essential as we teach you everything you need to know.
Our current franchisees include a former banker, lawyer, accountant, IT manager and property developer. Some franchisees are parents with young families.