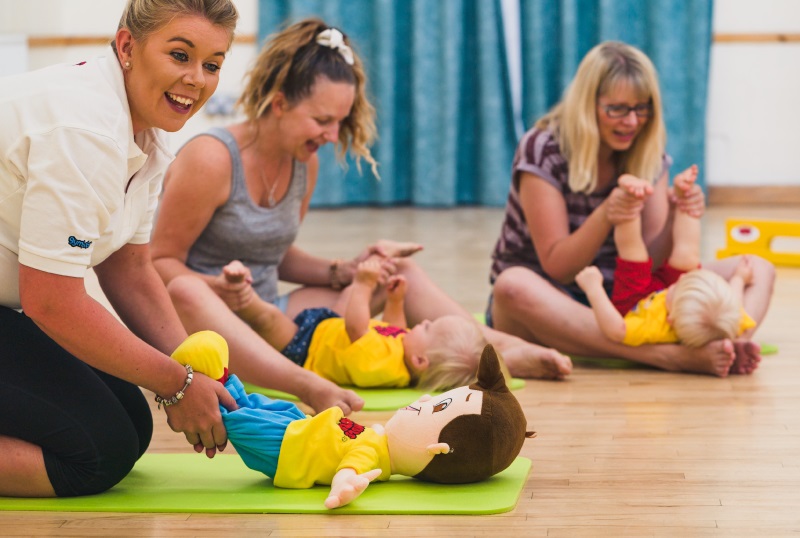 Tumble Tots was first created in 1979 by former British Olympic gymnastics coach, Bill Cosgrave which evolved into the progressive physical play programme that we know and love today.
Our programme is designed to develop children's physical, cognitive and social skills through a range of activities using our brightly coloured bespoke wooden, foam and handheld equipment.
We aim to develop children's essential 'Skills for Life' and to create a positive association with physical activity at an early age, helping little ones grow up healthy and happy.
Tumble Tots franchisees work flexibly around their family and lifestyle whilst earning an income. They also benefit from the job satisfaction of enriching the lives of the families who attend classes by helping shape children's futures.
We currently have a network of 44 franchisees who run classes in 175 centres across the UK.
We are always looking to expand our franchise network, so if you want to develop your skills for life then Tumble Tots is the franchise for you!
Benefits of becoming a Tumble Tots franchisee
Choosing a career in franchising with Tumble Tots gives owners the advantage of an already established and reputable brand with all the tools required without starting a new business from scratch.
Franchisees benefit from extensive support, advice and guidance including the running of the programme, the operational side of managing a business and proactive marketing, from setup and throughout the journey as a franchisee.
Proven idea - The business has already proven successful
Market share - No need for market testing
Recognised brand - Benefit from national recognition
Support - excellent support from a successful business
No prior experience - Full training provided
Flexibility - Choose the hours you work around your family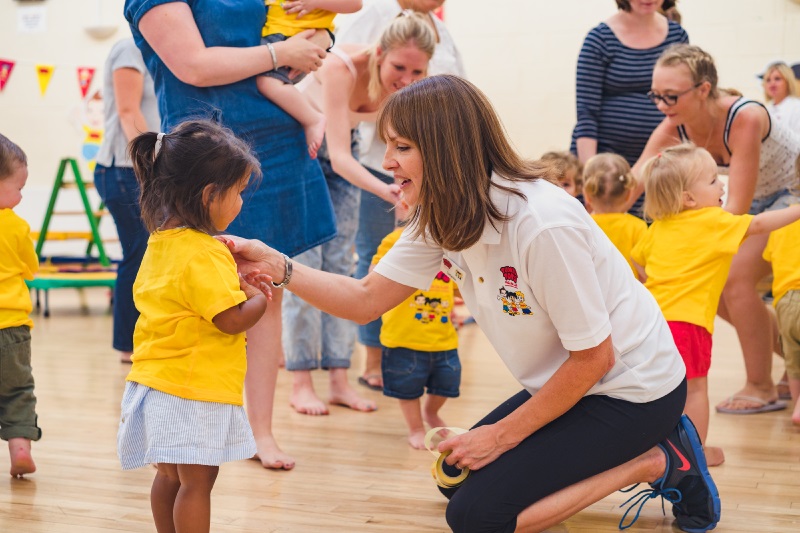 What we look for in a franchisee
No experience is required as full training and ongoing support is provided; however, an ideal candidate will benefit from the following skills:
Management – hiring, training and managing a team of staff.
IT – basic computer skills include email, Microsoft Office and social media.
Financial – managing incoming money and outgoing costs.
Communication – with staff, head office, customers and stake holders.
Customer Service – to potential and current parents and children.
Marketing – promoting classes to the target audience with the local area.
Tumble Tots is a mobile franchise which requires a van to take and setup our specially designed wooden and foam equipment to various centres, therefore a certain level of physical fitness and a driving license is required.
Our programme consists of five classes which are delivered with the help of a team of staff which franchisees are responsible for hiring and managing.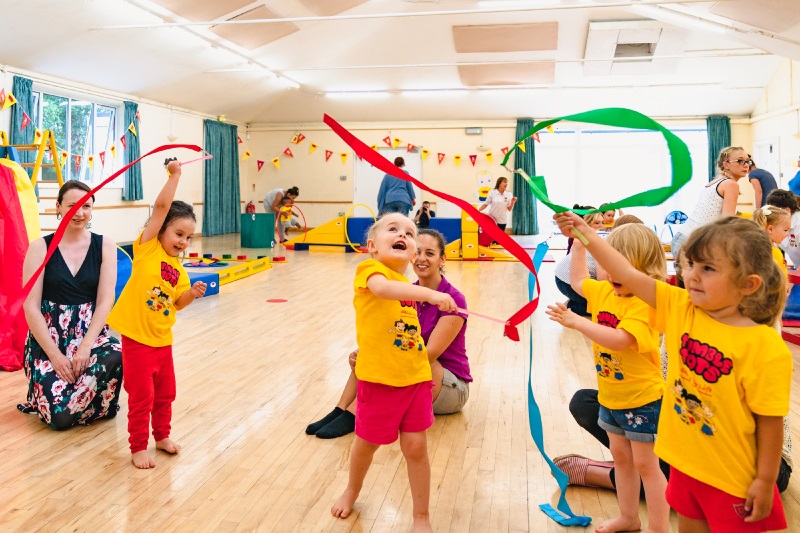 Franchise investment
The overall investment starts from approximately £25,000* and requires an additional working capital for local marketing, a van, initial staff overheads and first aid training, etc.
Defined Franchise Territory with Demographics
3 Year Franchise Agreement as approved by the BFA
Set of unique Tumble Tots Equipment
Extensive Franchisee and Team training
National Advertising and Promotional Activities
Full support, guidance, and expertise of Tumble Tots (UK) Ltd
The return on investment is ultimately determined by the franchisees efforts and reflected in how many classes run each week and by the number of children attending.
How we train you
A full and extensive training package is provided to Franchisees and their teams, and includes Business Management Training, Class Foundation Training and Leader Training.
Throughout your first 12 months as a Franchisee, you will receive a minimum of 3 support visits to help, guide, support and develop your new business.
Training opportunities are provided throughout every academic year to help continue to strengthen you and your team's knowledge.
Daily life of a franchisee
Most days will consist of running classes and the responsibilities associated with this, however franchisees will need to consider other daily, weekly, monthly, termly, and ongoing business management and marketing activities.
Franchisees will meet their team at the centre begin setting up for the day. This will include unloading the equipment from the van and preparing for the first class.
Franchisees will greet and sign in existing members, talk to any new customers, and in many cases, both assist and lead the classes. On average, there are approximately four 45-minute classes running on each operating day with 15 minutes between classes for equipment change overs.
After classes, all the equipment is packed back away in the van ready for the next day and franchisees will carry out other essential duties such as administration, operational tasks and marketing their business.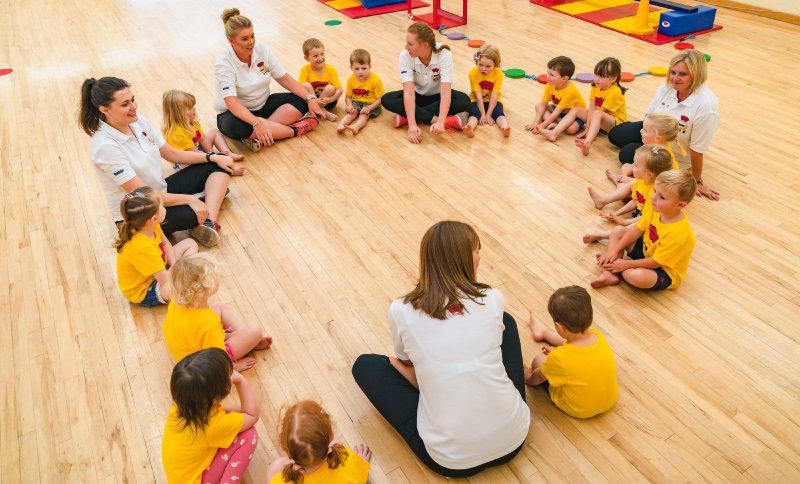 Franchisee testimonies
"Being a Tumble Tots Franchisee owner allows you the freedom of running your own business with the security of a well-established brand and support from an experienced Head Office team. The business can be built up and work around family commitments, so perfect for a parent with school age children who want the flexibility to work and continue to do the school runs and be around in school holidays. There is admin involved when not running the classes and marketing is needed to keep the classes successful. I run the business as a joint Franchise owner, so the workload is shared. It's not going to make you 'rich' but it's as successful as the work you put in. The biggest reward is helping children to grow in confidence and be part of their preschool journey. It's been a tricky couple of years but really pleased to be able to continue the business." - Helen Weeks Tumble Tots Newark
"Running a Tumble Tots franchise for the last 7 years has been so much fun, hard work but fun. It's not like a 'proper' job. Having the flexibility to run as many classes as you like thorough the week during term time has given me the flexibility to be at home with my daughter when needed. Tumble Tots head office have been a great support in helping to grow my business. They are at the end of the phone when needed however little a problem may be. The support from the network is invaluable as well, somebody always has an answer to a question you have with many years of experience combined." - Joanne Duggan Tumble Tots Redditch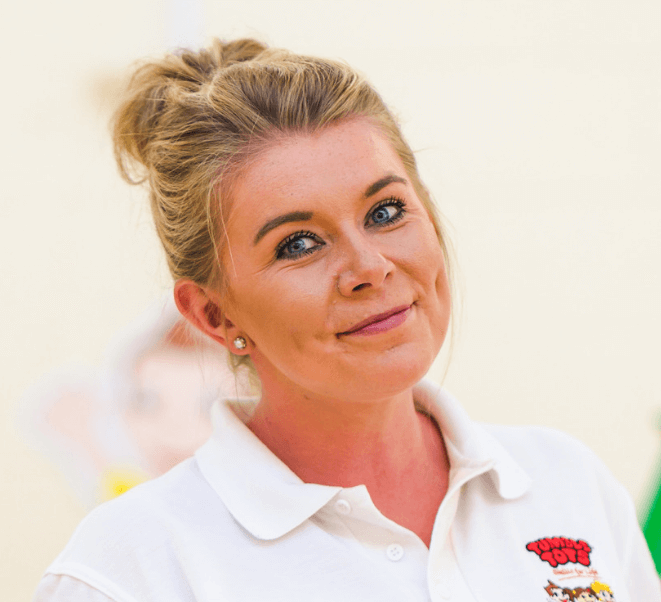 Interested in Tumble Tots ?
Contact Charlotte Bedford
Technical Director
---
Click on the link below to receive further information on our franchise opportunity. You can also connect directly with us to ask any questions.
Request more info > or connect with Charlotte :


This is FREE and non-obligatory; we never share or sell your personal information.