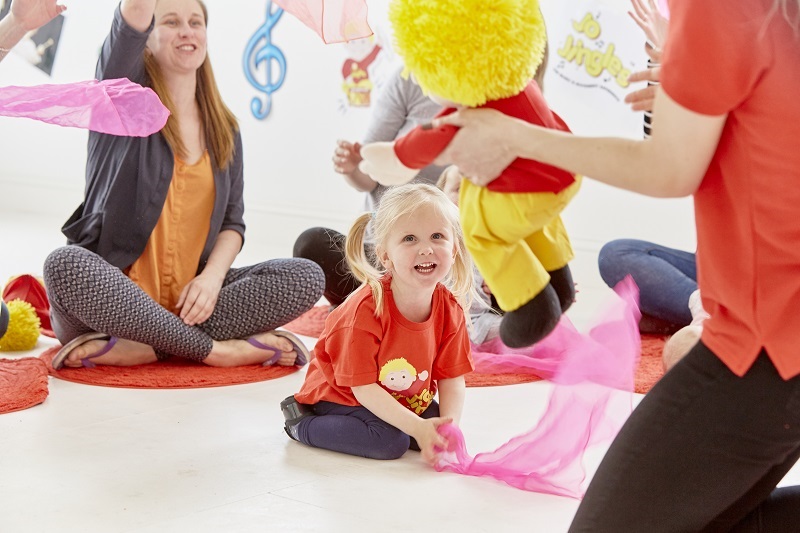 Jo Jingles offers fun, educational and interactive music, singing and movement classes for babies and preschool children aged 3 months to 5 years. Launched by Gill Thomas in 1995, we are one of the longest running, most well-known and largest children's activity franchises in the UK.
Rated '5-Star' 3 years in a row in an independent franchise owner satisfaction survey, you can be confident you will get the training and on-going support you need to help you run a genuinely rewarding business.
We're family minded franchise that currently operates in over 700 centres nationwide bringing baby and toddler music classes to over 20,000 children each week. Our aim is always to give children the opportunity to explore, discover and develop the core skills they need for a solid foundation in life through the fun medium of music.
Join our franchise family to choose your hours, have fun doing something you love and create positive music-based learning experiences for babies and under 5's in your area.
Jo Jingles franchising overview
We currently have a network of over 75 music loving franchisees running across the UK, Ireland and Western Australia who own businesses that provide them with the flexibility and success they want to achieve.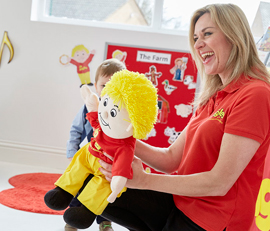 Most of our franchisees run classes for at least 36 weeks of the year, following school year terms and holidays but it is completely your choice as to how and when you want to offer classes as long as you meet the minimum of 15 sessions per week and have at least 100 children registered at classes by the end of the first year of operation.
When you join the Jo Jingles franchise family you will have the opportunity to access income streams from Nursery & Early Year centre bookings, Jo Jingles Parties, Jo Jingles Merchandise sales, after school and holiday workshops, local event attendance and Jo Jingles baby and preschool classes in your franchise territory.
In the ever-growing Children's Activity market, baby and toddler classes that offer structured and fun learning through music remain a popular activity for parents and carers to enjoy with their little ones.
As a Jo Jingles franchise owner you will enjoy:
Flexible working opportunities to fit around your own home and family life
Comprehensive on-going training and support to develop your business from start-up and throughout its lifecycle
Nationwide advertising, marketing and public relations support, managed via Jo Jingles HQ
Branded and exclusive equipment including percussion instruments, music books and CD's recorded exclusively for Jo Jingles by well-known children's TV presenters and music writers
3 years of class programmes which follow Government guidelines for all pre-school age groups – for your own use
Backing and security of being associated with a reputable and established brand that is trademarked and has been in business for over two decades
Our training and support
When you take on a Jo Jingles franchise your business becomes part of our brand so we have a vested interest in making sure you have all the tools and support you need to hit the ground running and offer your customers a brilliant experience from the moment you begin.
Comprehensive four to five-day training takes place at Jo Jingles Head Office in Chesham, Buckinghamshire covering everything you need to know from the operational, business and marketing aspects of running a business to the actual practical delivery of Jo Jingles music and movement classes.
Following your initial training week, you will be provided with all the equipment, including instruments and marketing material you need to get started in promoting your business and delivering your classes.
Once you're set up, we don't just leave you to fend for yourself in this brand-new world. Our dedicated Head Office Franchise Support Managers will come and visit you in your area and our Head Office Franchise Support and Marketing Team are always on hand to provide you with any further advice or training you may need as you embark on your new career path.
You will also have access to our experienced Franchise Network support group on Facebook which is full of others in the same position as you – a great opportunity to ask questions and get tips and advice from a franchisee's perspective.
To top up your Jo Jingles skill set and provide additional tips and tricks for business success we run our franchise conference every 18 months which is a great way to catch up with the Network.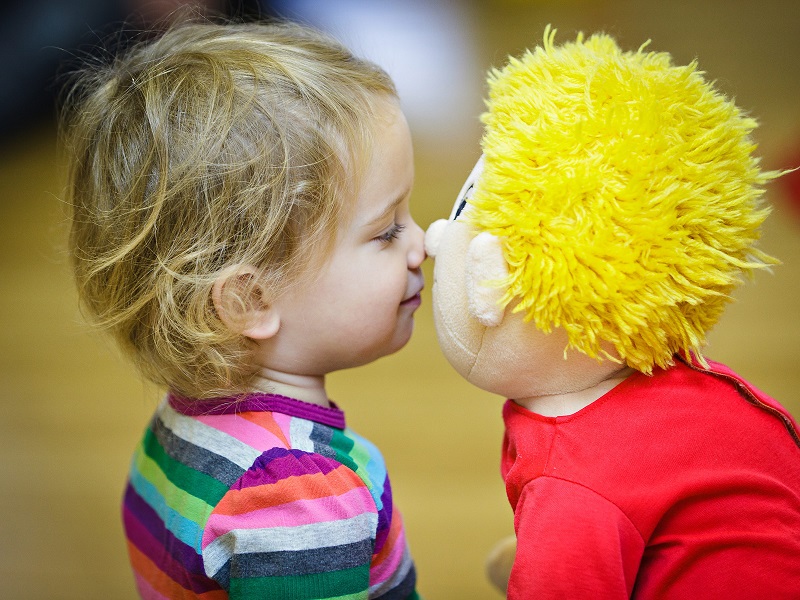 What we look for in a franchisee
To be a successful Jo Jingles franchise owner you need to be:
Well-organised and have strong presentation skills
Able to relate to young children and take pride in being involved in their education and entertainment
Self-motivated and able to manage your time efficiently
Confident enough to sing in front of and engage with up to 15 adults and children in classes
You don't have to have a musical background to succeed with Jo Jingles and franchisees join us from all walks of life. Our current franchisees include an ex-paediatric nurse, a former nursery supervisor, a former OFSTED Inspector for nurseries and playgroups, two semi-professional singers, two dance teachers, a former solicitor, an MBA qualified ex-IT Consultant, ex-college lecturer, a music agent and a number of ex-school teachers. The Jo Jingles franchise appeals to a wide variety of people!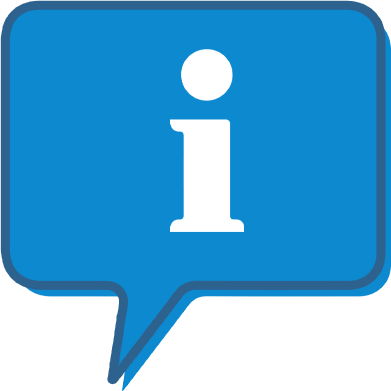 Interested and want to know more?
By clicking the link below, we can send you further information on this franchise opportunity and allow you to contact them direct with any questions.
This is FREE and non-obligatory; we never share or sell your personal information.