Interview with Emma Nicholson, Marketing Manager (Franchise Recruitment), ServiceMaster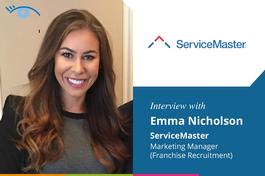 Name: Emma Nicholson
Name of franchise: ServiceMaster (8 Franchise Opportunities across 6 brands)
Tell us a bit about yourself
Since leaving education, I've always had a passion for marketing and that's where I laid my hat. I've worked in a few different marketing roles and have been with ServiceMaster for 5 years working in their thriving marketing department.
My interests outside of work mainly involve spending time with my family, entertaining a smaller version of myself and socialising at any given opportunity.
When was ServiceMaster established? And what were the factors for deciding to go down the franchise route?
ServiceMaster Clean® franchising was introduced to the UK first out of our brands in 1959 where the first businesses offered both carpet and upholstery cleaning services.
What have been the ServiceMasters' biggest achievements/successes to date so far?
So many! The biggest achievements will always be when a franchise owner achieves their own personal goals, that means that we've done our job.
For us from a business perspective, it's our ability to grow, innovate and continue to serve our employees, franchise owners and customers.
We've acquired and created new brands, been recognised as top franchises and given hundreds of entrepreneurs the opportunity to be in business for themselves and not by themselves, I think we've achieved a lot!
What challenges have you had to overcome?
Like any business, franchise, corporation, we've had challenges to overcome. The most recent being the Covid19 pandemic, which brought much of the globe to their knees. We were no exception and our residential brands were most affected.
All existing strategies were out of the window and instead, we had to create a business contingency plan, not only for our central operations, but for our franchise brands too. We are continuing to work hard to rebuild and strengthen our brands.
What marketing/promotional tools do you use to grow your franchise?
All of our brands are built on strong marketing foundations and as such, we invest heavily in it. We used a mix of both online and offline marketing activities to grow our franchise brands.
What differentiates ServiceMaster from the competition?
ServiceMaster is a globally known brand and offers genuine money-making opportunities to aspiring entrepreneurs who are looking to get in to business for themselves, not by themselves. We have a team of franchise professionals on hand to train and support new business owners in their new and exciting venture.
What qualities do you look for in a franchisee? What makes a successful franchisee?
The most successful franchise owners are those who are ambitious, driven and can follow a proven business model.
What changes have you seen in your industry over recent years? And how have you adapted to them?
Over the last 5 years that I have worked in franchising, I have personally found that franchising is becoming more of a recognised route into business. Franchising gives new entrepreneurs the confidence to go in to business, typically because of the established brand, proven business model and the support system offered by the franchisor.
What does the future hold for ServiceMaster?
The future includes growth, innovation and continuous improvement of our offering. We strive to be nothing but the best in what we do.
What expansion plans have you got nationally and internationally?
We are focusing on achieving a national coverage through our individually owned and operated franchises.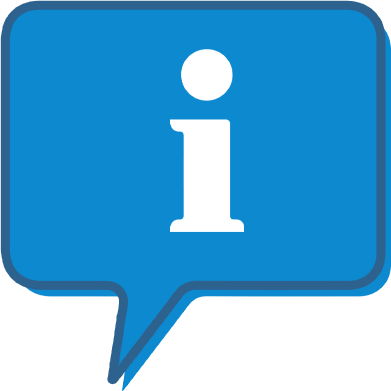 Interested and want to know more about ServiceMaster Clean?
The ServiceMaster Clean profile outlines all aspects of their franchise opportunity and allows you to contact them for further information or to ask a question.