Last Updated: 27-February-2020
Interview with Mike Carr, Head of Franchising for energie Fitness Scotland and Northern Ireland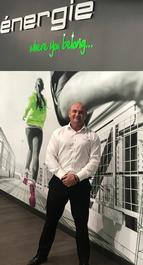 Mike Carr is Head of Franchising for energie Fitness Scotland and Northern Ireland. energie Fitness operates in the growing budget sector of the health and fitness markets. Its aim is to make fitness accessible to everyone, and with over 100 clubs around the world including UK, Ireland, Poland, Latvia and East Africa, energie is excelling in delivering an unrivalled gym experience worthy of any premium health and fitness club.
Mike brings to energie over 25 years' experience in sales, marketing, customer service and retention. He has a proven track record in delivering high-volume sales and a passion for accomplishing all goals set in this target driven industry. His role in énergie is partnering entrepreneurs with exciting business opportunities to bring new franchisees into the fast-growing énergie Fitness Franchise network.
From recruiting new franchisees and placing them in their site, to helping to launch their club with outstanding pre-sale exposure for a ground-breaking opening, Mike also ensures that franchisees receive continued support throughout their franchise journey.
Mike commented, "We're proud of what we've achieved in the past 15 years. Starting from humble beginnings as a single club in 2003 to now being the UK's market-leading gym franchisor. We set out to develop a brand that makes a real difference to people's lives and has a positive contribution to the communities we serve. Our breathtaking expansion is testimony to the amazing results we help both our franchisees and our members achieve, with over 100 clubs opened internationally."
énergie Fitness has one of the most comprehensive franchise business support packages available on the market. Their award-winning UK-based operations team have a 15-year track record of success and are there to provide advice and guidance every step of the way; business planning and finance, business planning and finance, site selection, supplier discounts, management course, operational support, energie training academy, pre-sales and launch, central marketing support, and dedicated helpdesk.
Mike informs us that a significant advantage for énergie Fitness over their competitors is the creation and launch of their brand-new signature training concept – thé YARD. Designed and implemented by their very own fitness training and development team, thé YARD offers all-inclusive, high intensity boutique classes, which transform the way members train and in turn significantly diversifying the énergie gym experience. Designed as group sessions, thé YARD classes have been built perfectly to offer a style of workout that you simply won't find in other large budget or mid-market gyms. Each class combines a high intensity, fun and challenging routine – using top of the range equipment from Hatton Boxing and others.
As part of thé YARD classes, members can also keep track of their real-time workout data and fitness progression via the MYZONE® Belt which connects to both the MYZONE® App (iOS and android) and the énergie Fitness App (iOS and android). This motivational training tool keeps members on top of their game during every workout, enforcing an element of competition between each class participant to encourage maximum performance.
We asked Mike, why a fitness franchise and he gave us some interesting and enticing facts about the industry:
1 in every 7 people in the UK is now a member of a gym
The UK penetration rate is at an all-time high of 15.6%
The total market value is estimated at £4.9 billion
The low-cost market has continued to be the main driving force behind the private sector growth over the last 12 months
So what about changes to the fitness industry in recent years?
"The no contract option is now prevalent throughout the industry which is a huge factor in enticing new members to try gyms as there is not such a large financial commitment. We believe this also focuses the clubs to ensure they are providing excellent service to retain the members. Our client base is derived from a wide range of backgrounds, including finance industry, hospitality, food, fitness and many more."
Who makes an ideal energie franchisee?
"We have a wide variety of franchisees from serial entrepreneurs to people taking their first steps in business ownership. Their background is from convenience stores, hospitality industry, Financial industry, engineering, military, office-based and fitness based.
The most important factor in determining a Franchisees success is attitude. Their commitment to learning and implementing the brand systems and to creating a fun and motivating environment for their staff and members."
And so, is any specific experience required?
"No Industry experience is necessary as we run a very extensive training programme that provides a highly customised approach to both individual and group training. You will have the opportunity to consider your own starting point and your own individual training plan and reflect on the strengths and learning requirements that you bring to the process. The program is practical in design as we want to ensure that you meet with other franchisees and learn from their experiences.
You will spend time in our clubs, participate in a presales program and learn to operate key systems, well in advance of taking up ownership of your own club. Group training is provided over a 3 day period. This program takes place early in your journey and introduces you to the energie way, our signature Take the Stage program, business planning and our unique élan club software management system. In addition, it is designed to build your network of like-minded franchisees and to provide you with social as well as business learning opportunities.
The second group training session takes place at the end of the franchisee training journey and is designed to test understanding and assess your readiness to take on the club ownership/club management role. We aim to address any gaps in your understanding and remedy these during the course of the training event."
So, what about achieving a work-life balance, can energie help you do this?
"This is one of the key features of Franchising. As you are your own boss you are in control of your work life balance. The major benefit of franchising with energie is the support of the Scottish head office team, they are there to guide and advise you though every step of getting started, once you are up and running they will work very closely with the franchisee using our very own operating system that covers every aspect of the day to day running of the clubs to ensure you achieve the desired financial and lifestyle returns."
And finally, we asked Mike, what's energie Fitness' biggest achievement and successes to date so far have been? What does 2020 and the near future hold for energie in Scotland and Northern Ireland?
"The rebrand of our network from Fit4Less to energie fitness has been a huge success in 2019. We have had fantastic feedback on the new look and feel of the energie brand. We have refurbished and rebranded most of our existing clubs and have seen significant improvements in customer satisfaction, member retention and financial performance as a result.
The new clubs we have opened as energie Fitness have performed excellently and are generally far exceeding their business plan targets.
We are targeting 4-5 openings in Scotland this year with a further 5 Franchise sales. We will be working very closely with our new and existing Franchisees to help them drive business growth throughout the year."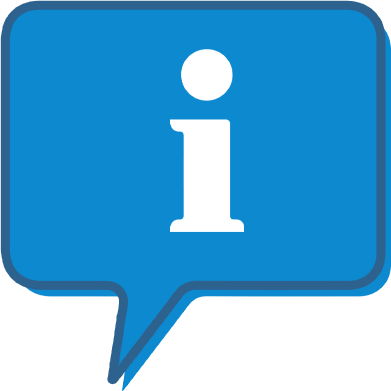 Interested and want to know more?
By clicking the link below, we can send you further information on this franchise opportunity and allow you to contact them direct with any questions.
This is FREE and non-obligatory; we never share or sell your personal information.