Last Updated: 14-February-2020
Exclusive interview with Ian Bradley, My Window Cleaner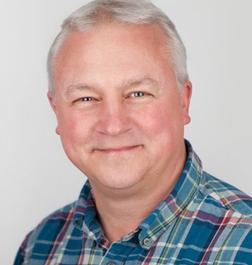 There's not much Ian Bradley doesn't know about franchising! Franchise Director for My Window Cleaner, Ian has had a fruitful 30 years in the franchise industry. His first taste of franchising came when he decided to franchise his hospital entertainment rental business. Going on to successfully sell it, Ian moved his family to Devon; it was here his path crossed with Riverford Organic Vegetables.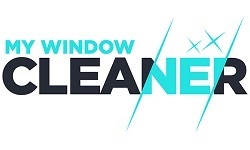 Ian successfully helped Riverford to franchise, taking the number of franchisees to over 100. During his time at Riverford, Ian was also appointed Board Director of The British Franchise Association and was the Chairman for the South West.
Sought after for his experience in successfully developing franchise businesses, Ian joined My Window Cleaner 2 years ago. Despite having a 23 year successful track record, the business was new to franchising and so a new challenge for Ian.
We asked Ian to tell us more about the My Window Cleaner business model.
The business model is based on the long-term success of our core business, which provides service to 5,000 regular customers, both in the residential and commercial markets.
Franchise owners are given intensive training in all areas of business, whether it be marketing, IT, customer service and of course window cleaning skills (reach and wash and traditional). We believe that working from the ground up is the best way to learn and then to pass on those skills to their team: franchise owners grow their business themselves, before taking on staff to develop into a multi-van operation.
Thanks to our proven marketing methods, franchise owners enjoy customers from day one following a pre-launch campaign and can expect strong growth from there. By month seven they require their first staff member and by month 18 their second branded vehicle.
We vary in so many different ways from our competition. Our brand is distinctive, and our franchise owners pick up many new customers from seeing the brand on our vans and uniforms every week. We have the marketing knowledge and skills to establish a new brand in a territory, quickly and in a cost-effective manner.
When we asked Ian what the company's USP's are, he put a question to us, can you name a recognised window-cleaning brand?! The answer says it all!! He added:
Most window cleaning businesses are un-branded and normally very small, one-man band operations. Whilst this is fine, it means we have a great opportunity to create the UK's go-to brand that puts the customer first.
Our goal is quite simply to revolutionise the entire marketplace. The industry has not changed for years and there is a huge gap in the market for a brand that provides modern communication and payment methods for customers. With franchise owners benefitting from our state-of-the-art IT system and service standards, which are unique to our industry, we create a true win, win, win scenario.
As a franchisor, we are different in one fundamental and key area: we are the only window cleaning franchise to be vetted and approved by The British Franchise Association.
So, is there a typical franchisee profile for My Window Cleaner?
We had over 300 applications in 2019 and we decided to grant only five territories; there are several reasons for this.
Firstly, we are looking for business owners who share the same goals and aspirations as ourselves. When franchisee and franchisor share the same culture and ambition, the result is incredibly powerful.
Secondly, we are not looking for window cleaners, but a franchise owner who can see the medium and long-term opportunity of creating a multi-van business and manage a business, rather than work in it. They also need to be able to follow the model & want to join us in this exciting journey to change the face of an industry.
Our current franchise owners all have this passion and come from diverse backgrounds, from senior retail and office managers, to an HGV driver and a British Gas engineer, as examples. No industry experience is required – in fact, we prefer it if they have not been in the industry previously. This means that they can bring in their own business and life experiences, giving a much more rounded and fruitful contribution to their businesses and to the brand.
When we talked about the importance of work-life balance in franchising, Ian had some sound advice for those new to franchising.
Let's get a fact out of the way first. Starting a business is hard work and any franchisor that tells you otherwise, is pulling your leg! It will be tough to begin with, but great fun, worthwhile, profitable – and it's yours.
After the initial period starting a business, we believe that a work-life balance is very important, and our IT system helps create this opportunity in several ways. The admin time is minimal, compared to other similar businesses; our system even does your accounts for you! It also allows you to manage your business from anywhere you can access a Wi-Fi signal. Our franchise owners regularly go away for a weekend with their family and take their laptop with them, just to check in every now and then.
Any business worth owning will have its demands, but it should also give you flexibility; after all, you are the boss! Our business can be run from home, is a low-cost start-up and has great growth potential. As the saying goes… you get out of it, what you put in.
Like with any franchise business, the key to a successful franchise is the strength of their training and support, and My Window Cleaner is no different.
Providing the right training is imperative, whether it is on business growth or operational support. At My Window Cleaner, we appreciate that people learn in different ways. Our online Operations Manual has therefore been created with this in mind: franchise owners can download an audio file, watch a video, or simply read an article on any subject.
In addition, our IT system, which happens to be named "Gloria", has been written to be extremely intuitive and has learning videos embedded within each page. We outsource certain courses, such as Health and Safety, and use our experienced team in the classroom scenario. In fact, we actually pay for flights (and accommodation) to Marbella, Spain, which is where the classroom training is held! This is a wonderful experience in itself and creates great team bonding from day one.
Franchise owners also receive a comprehensive series of videos to watch at their leisure, and we are on-hand to provide any support necessary.
After the initial training courses, we are with the franchise owner for their first week of live operations, ensuring that everything is going smoothly and to meet real customers from day one. From there, we have almost daily communication, regional meetings and an annual conference. One of the great things about franchising is that you own your own business, but have a great support team around you, which you can call upon anytime.
What have been My Window Cleaner's biggest achievement and successes to date so far?
Karen Prewer, our founder, started the business over two decades ago and her dream was to create a business that bucks the trend, provides a great customer experience and has strong profits and ethics. Karen has achieved this and by following our franchise model, franchise owners can do the same. That is a great achievement in itself!
However, we have "proud" moments, rather "achievements". We are so proud of our franchise owners, who are profitable from month two, successfully growing their businesses and receiving great customer feedback. The model is proven, the system are processes work and a great brand has been created. The whole team are driven by individual successes of our franchise owners.
There has been continued investment within the business, especially on our websites, branding and IT system, which we invested over £275,000 into in 2019 and continue to evolve. There is no sitting back and our best "proud" moments are still to come.
After a successful first few years of franchising, what does the future hold for My Window Cleaner?
Well, the market and demand for our service will always be there, regardless of outside political or financial influences. Stability & profitability is always a great place to start from! We will continue to invest heavily in our systems, processes, training and brand recognition. Our goal is to franchise the brand across the UK, but to take our time in finding the right franchise owners, to share the rewards and to exploit the opportunity that exists.
And with an experienced franchise professional like Ian at the helm, there is no limit to what My Window Cleaner can achieve.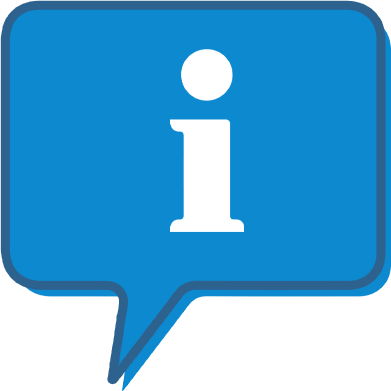 Interested and want to know more?
By clicking the link below, we can send you further information on this franchise opportunity and allow you to contact them direct with any questions.
This is FREE and non-obligatory; we never share or sell your personal information.