Exclusive interview with David Truby, Managing Director of Greensleeves Lawn Care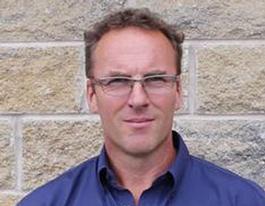 Franchisors name: David Truby
Name of franchise: Greensleeves Lawn Treatment Experts
Tell us a bit about yourself including when and why you joined Greensleeves and your past employment within or outside of franchising
I had spent my entire career in sports and amenity turf management, which is an interesting although small sector of the horticultural industry. I saw the beginnings of the lawn care industry in the UK and was aware of a burgeoning industry in the USA. An opportunity arose for me to get involved in a small start-up business, both from an ownership and operational point of view and I viewed it as something not to be missed. I joined the business in 2004 when it had only 1 franchise operating and have made it my aim to grow the business into a national service provider competing with the biggest companies in the sector, something we are well on the way to achieving.
When was Greensleeves established? And what were the factors for deciding to go down the franchise route?
The business model lent itself perfectly to becoming a franchise. It is a simple concept and relatively easy to replicate. It is a service which is better provided by a small local family type business from the customer's point of view. We can bring significant benefits to the network with collective buying power on items such as consumables, IT and brand marketing.
What have been Greensleeve's biggest achievements/successes to date so far?
Not only surviving but thriving during the global financial crisis of 2007 onwards helped us to become a strong and resilient business, having established a customer base of over 50,000 through a network of 77 franchisees, at the time, established us as a market leader and developing our own IT systems have all been significant milestones we have become very proud of. I think most of all though being respected as one of the leading businesses in our sector is a very satisfying position to have gained.
What challenges have you had to overcome?
Operating the business in the early days under some very challenging financial constraints due to the lack of available credit. Creating a market for a "new" service has proved and continues to prove a challenge. Similar to most franchise businesses, retaining a consistent operating practice amongst our network remains an ongoing challenge.
What marketing/promotional tools do you use to grow your franchise?
BFA Membership
Various Franchise Events and Shows
Recommendations from our existing network
Advertising in franchise based media
Our own and a number of franchise based websites
What differentiates Greensleeves Lawn Care from the competition?
We believe our franchise package to be superior in terms of what we provide and the initial marketing launch
We provide very strong support from head office to our network – each franchisee has a different range of skills and competences and we can and do support them in the areas they are weaker
The exclusive territories that we have made available are of a unique size providing comprehensive demographic targeting information to help with specific marketing therefore business growth
A strong brand that the consumer recognises as a mark of quality
What qualities do you look for in a franchisee? What makes a successful franchisee?
Anybody joining our network needs to demonstrate that they have a level of integrity and drive to grow their own business; they then need to develop an understanding and respect of our network values and ethos.
Ideally they will have a vision of what they want to achieve and all the business skills needed to achieve that - motivation, personality, organisation and high standards in relation to customer service. It is the business skills that will help somebody succeed rather than an understanding of the technical aspects of the industry which we already have in house.
What changes have you seen in your industry over recent years? And how have you adapted to them?
As awareness of our service has grown so then has the level of competition in the market place. In response to that we have ensured that we continue to offer a high level of excellence through training and service provided, ensuring we operate at the "high – end" with high quality service and trained, qualified staff.
As technology has developed we have tried to implement those parts that are relevant and now find ourselves offering a range of services with payment plans through direct debit payment options as well as various electronic payment methods available.
We have had to become more social, creating a social media environment with a new modern interactive website as well as Facebook and Twitter accounts for our entire network.
As our brand has become more trusted we have increased the range of products that we offer to our customer base in response to the many requests we receive.
What does the future hold for Greensleeves?
The future is exciting with a clear picture of where we want the organisation to go:
We intend to continue to develop the range of services that we offer to our customer base
We will continue to develop and maintain a strong brand
We will continue to support franchisees in developing their businesses to the maximum potential
We will develop our IT systems to maximise marketing and sales opportunities and become an all round tool for reporting and managing customer's communication, accounts and interaction
What expansion plans have you got nationally and internationally?
We would like full national coverage in the UK which translates to circa 125 franchises
Split some of our larger existing areas to make them more streamlined and efficient businesses
To continue to grow our customer base
To increase our service offering to existing customers therefore helping our network to maximise the profits available to them within their given territories
What advice would you give to someone considering franchising their business?
Consider the model and question whether it is easy to define the operating parameters. Consider if the model is very specialised and therefore not easy to attract people to be able to provide that service or product. Are the margins sufficient to sustain a profitable business based on a geographical territory?
Ensure you recruit good quality franchisees and make sure that you provide them with a comprehensive package and support – they will become your best sales tools.
If you had to do it all again, what would you do differently?
Focussing on really good quality franchisees and territory size; this is something we could have done better. There are lots of little things we could have improved with hindsight but generally the business has evolved in a considered way without any significant operational problems.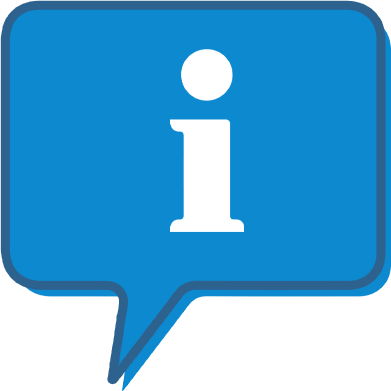 Interested and want to know more about Greensleeves Lawn Care?
The Greensleeves Lawn Care profile outlines all aspects of their franchise opportunity and allows you to contact them for further information or to ask a question.