Franchisee recruitment has changed – have you?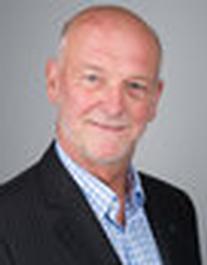 Love it or hate it, the internet is here to stay. It has changed our lives in many ways and all human knowledge is just one click away. And of course, it has had a huge impact on business and more specifically, in our own sector, franchisee recruitment. Unfortunately, most UK franchisors are yet to respond to this change. Let me explain:
A few years ago, if you wanted to buy a new car or a TV, what did you do? You went to a car dealer or an electronics store and browsed. In short, you did your research in-store with the assistance of a "Helpful" sales person. Same situation today, now what would you do? You go online and do your research over the internet. Retailers have responded to this change in behaviour – car manufacturers allow you to "Spec" your vehicle on their website so that you can see exactly what it will look like and how much it will cost. Electronics retailers give you full product descriptions and reviews to help with your assessment and enable you to buy online (with an easy returns policy) or honour their online offer, in store.
Either way, you will have done your research online and even if you don't buy online, by the time you walk through a retailer's door, you know exactly what you are looking for. The internet has conditioned our behaviour to do our research online regarding any major purchase. And it's not just for consumer goods. Exactly the same principle applies in many areas of business, including how prospective franchisees do their research on which franchise to buy. And this is the very issue that most franchisors have failed to grasp.
The issue breaks down into two areas: firstly, making information available online to prospective franchisees. Secondly how you respond to online enquiries. Many franchisors are starting to get to grips with the first issue and are making more and more information about their franchise available on their websites and by other means. It's in the second area that most fall short.
One of the other things the internet has conditioned us to expect is an instant response to any request we make. Whether it's an immediate response to an enquiry, the provision of relevant information about a product or service or through website live-chat services – any time of day or night we expect an immediate response and to be able to engage with the business we are dealing with.
Now, contrast this expectation with the way most franchisors respond to an enquiry or request for information. The vast majority still attempt to phone the prospect and possibly send out a hard copy prospectus! Aware of a growing disconnect in this area, we carried out our own research to find out exactly what is happening in the franchise recruitment market with an extensive mystery shopper exercise. The results of the research were shocking.
Amazingly, 34% of franchisors who were mystery shopped did not even respond to a request for information. Of the remainder, 29% sent out a hard copy prospectus followed up by a phone call or e-mail, 51% sent out a PDF of their prospectus followed up by a phone call or further e-mail, 10% had no meaningful prospectus and the final 10% refused to give any information until after they had spoken to us on the phone.
However, the real shock was how quickly franchisors gave up trying to contact the enquirer. 35% only made one attempt to follow up on the enquiry and 18% only made two attempts before abandoning the candidate. So, all in all, 65% of the franchisors who were mystery shopped effectively abandoned the enquiry within about 10 days or receiving it!
Now, contrast this with our new internet conditioned expectation to immediately engage with any company we deal with and receive information when we want it, how we want it, and you can see how wide the gap is between prospect expectation and franchisor response. In fact, looked at from the prospect's point of view, carrying out research into which franchise to buy must be a pretty frustrating experience.
The good news is, this isn't a problem without a solution. We have spent ten years developing a franchise enquiry handling process that in essence, does two things: Firstly, it delivers the information to the franchise candidate immediately, in the way that they want and expect it. Secondly, it tracks the level of engagement the candidate has with the information provided and scores them in terms of their quality as a prospect.
The result? The candidate is happy, engaged and "Shopping" in the way that they now consider normal. The franchisor stands out from the crowd, (your competition aren't doing this yet!) and is able to focus their efforts on the high quality prospects. This in turn means franchisors using our system have a higher conversion rate and get a better return on their marketing budget.
It has taken years of research and development for us to reach this solution and be able to offer it as a service to franchisors, but the game has changed and franchisors have to adapt to survive. And as franchisee recruitment is so fundamental to a successful business, franchisors are faced with a stark choice – adapt their recruitment systems to the internet age or get left behind by their competition.
Click here to find out more about how the Franchising Centre can help your business develop. Brian is available to also answer any questions you may have.