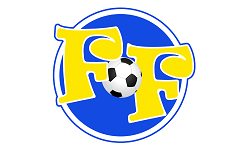 Football Fun Factory Franchisee Case Study Feed
Last updated: 05-March-2021
---
Interview with Kiefer Driscoll, Football Fun Factory franchisee for West Cambridgeshire -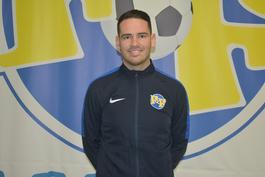 Name: Kiefer Driscoll
Location: West Cambridgeshire
Franchise: Football Fun Factory
Date launched the franchise: December 2019
Can you tell us a bit about yourself and what you were doing prior to buying your Football Fun Factory franchise business?
Having worked for a number of years at a professional football club, I went from landing my dream job to being exhausted by working 60-hour weeks, for little reward.
My experiences in coaching a range of abilities and age groups within an academy, development programmes and schools, set me up brilliantly to deliver a Football Fun Factory franchise.
Can you also tell us about Football Fun Factory?
I am the proud owner of a Football Fun Factory franchise in West Cambridgeshire. The sessions I run are close to where I live which gives me a great work-life balance and it is incredible to offer something that really benefits my community.
As part of owning a franchise I run 3 weekly training sessions for 5 to 12 year olds called 'Football Fun & Development' and a weekend programme for 2 to 5 year olds taking their first steps into football called 'Tots Football Fun'. I also run Football Fun Camps during school holidays where children can experience our truly unique and incredible football experiences.
Why did you go down the franchise route? What made you choose the football coaching industry? And why Football Fun Factory?
I grew increasingly frustrated with the long hours and poor work-life balance of working within a professional football club, I was often told that this comes with the job and despite resenting this I was desperate to work in football.
I followed Football Fun Factory on social media and seen the incredible people they had joining their team; I was also blown away by the content they shared of children smiling & having fun at all times.
Following initial conversations, it was clear that be being a franchisee I could enjoy an incredible work-life balance, earn more money and still work in football.
My franchise area was designated as my community, where I live and so that allows me to really make a difference in the local area.
How did you raise the finance?
I raised the finance through personal savings and a family loan.
What training and support did you receive initially and ongoing?
The training and support I receive as a franchisee is incredible. Initially I attended an inspirational onboarding day where I learnt more about the culture, ethos and philosophy of the organisation.
Following the onboarding day, I was given access to the Football Fun Factory Head Coach Community, this is an online training platform where I learnt every aspect of owning and operating my franchise business. I have the capacity to look back and refer to this anytime I have a query or need to double check something.
For the first three months of my journey, I received a weekly meeting with the founders to discuss and evaluate everything that was going on in my franchise and get it launched successfully. Within these meetings I was able to raise any issues, concerns and ask for advice on any topic.
When the first three months ended, I was given the ability to call a development meeting at any time, so whenever I need help or advice, I can simply request a meeting with the management team to discuss.
I also attend a weekly meeting with all the Head Coaches (franchisees) and every 6 months I take part in a review process to evaluate my objectives and personal development.
How would you describe your day-to-day role as a franchisee?
The great thing about being a franchisee is I have the ability to dictate my own schedule, this allows me to ensure I find time for family, friends, hobbies and implementing a healthy lifestyle.
On a day-to-day basis I focus on communicating with parents, posting content on social media to showcase our incredible opportunities for parents, ensure registers are up to date, plan for sessions and liaise with assistant coaches.
What has been your biggest success(es) to date?
As a franchisee there are three tiers of performance: Yellow, Blue & White. My biggest success to date is hitting white performance in my first year, far exceeding my expectations.
This is a success as it not only increases my earnings, but it means that more and more children are experiencing our incredible opportunities on a regular basis.
What challenges have you faced?
The biggest challenge has been multiple lockdowns and the postponement of our sessions. However, from my onboarding day and ever since I have been reminded that at the Football Fun Factory 'we turn every challenge into an opportunity' and these periods allowed us to engage with children & parents, spread our message and come back even stronger.
We see a huge increase in participation following the pandemic.
Has becoming a franchisee changed your life, if so how?
Being a franchisee has changed my life dramatically. Being in charge of my own schedule allows me to spend more time with family & friends and my relationships have definitely improved.
I focus on having a healthy lifestyle and looking after my body & mind. My work-life balance is incredible, I continue to work in football – an industry and sport I love, I also earn more money than I ever have before.
What is the most invaluable piece of advice you could give someone looking to buy their first franchise?
Communicate, engage and connect with those that are doing the role you want to do. Set up a call, a meeting or a face-to-face chat with a current franchisee and engage with them, they have been in the situation you are in now and can offer you incredible advice.
In your opinion, what makes a successful franchisee?
At the Football Fun Factory, it is using the resources and guides you have been provided with. Our founders developed their own franchises successfully and created guides on every step to take to ensure your franchise is successful – following these guides will make a successful franchisee.
What are your plans for the future?
My plans for the future are to increase girl's participation across all my sessions.
I believe Football Fun Factory offer the best & most incredible football experiences in the world and I am passionate about every child in my community experiencing our opportunities.
Increasing the number of girls that experiences our opportunities and fall in love with football would be huge step in breaking down barriers.
If you had to do it all again, what would you do differently?
One thing I would do differently is to follow the guides and resources set out by our founders from the very start. At the beginning I tried to think of new ideas and come up with my own ways – following the guides built by our founders is what got me to owning a high performing franchise.
---
content appened each time to the last CHILD element of it's container - which is the postswrapper. If the item divs are not in a container then the HTML will dispay but it won't show in the source as its not appended to a specific part of the DOM, but the DOM as a whole.