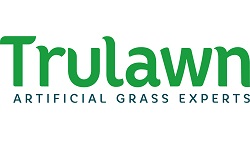 Trulawn Franchisee Case Study Feed
Last updated: 23-April-2021
---
Trulawn artificial grass franchisee turns a bad situation into an opportunity -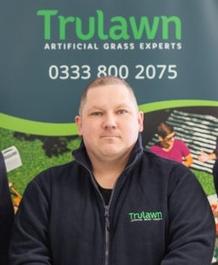 Name: Steven Taylor Location: Aberdeen Franchise: Trulawn Date launched the franchise: June 2020
Can you tell us a bit about yourself and what you were doing prior to buying a franchise business? I have always worked all my available days from doing an apprenticeship in joinery to driving heavy plant. I also have a lot of experience in groundwork and drainage. So, needless to say a lot of experience in the construction trade. I have also got experience in running a team in these areas and have experience in office management.
Can you also tell us about the franchise you have bought? I believe that there is a strong demand for Artificial Grass in my area and Scotland as a whole. I looked at various franchises and Trulawn clearly stood as the best by a mile.
Why did you go down the franchise route? What made you choose the artificial grass industry? And why did you choose Trulawn? We did research on Trulawn and I must say this company has everything we can possibly need to get us on our way. From the first phone call until now they have been right beside us and will be throughout our journey. We have read customer reviews and not one was a bad one.
How did you raise the finance? Through savings and family.
What training and support did you receive initially and ongoing? We received 2 weeks of training – a mixture of theory (classroom based) and practical stuff – on site. It was very useful and we picked up the skills needed very quickly.
Both our franchise manager and the company owner have taken us under their wing. We talk to one or the other practically every day. They are always offering us new tips and advice and things to help us that we have never thought of.
How would you describe your day-to-day role as a franchisee? Busy, busy, busy!!!
What challenges have you faced? Covid was a big one. We had to delay our launch and faced financial issues due to this. But Trulawn was very sympathetic and helped us work things out. We haven't looked back since.
Has becoming a franchisee changed your life, if so how? Yes, I now have a much brighter future and am building a value asset which I plan to grow and grow.
What is the most invaluable piece of advice you could give someone looking to buy their first franchise? Do your research into the company you are looking into. Trulawn checks out, many do not.
In your opinion, what makes a successful franchisee? The ability to work hard but listen to advice.
What are your plans for the future? To grow into a second and third area.
If you had to do it all again, what would you do differently? I think I have made the right choice. I wouldn't do anything differently. We are still quite early on in the game anyway.
---
content appened each time to the last CHILD element of it's container - which is the postswrapper. If the item divs are not in a container then the HTML will dispay but it won't show in the source as its not appended to a specific part of the DOM, but the DOM as a whole.