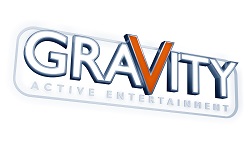 Gravity Active Entertainment Franchisee Case Study Feed
Last updated: 07-December-2021
---
Interview with Naser Alfyaheen, Master franchisee, Saudi Arabia -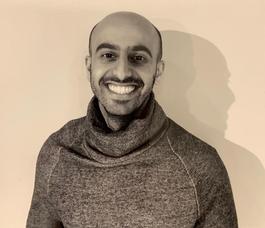 Why did you choose gravity over other franchise opportunities?
Simply put, our interests and incentives are fully aligned. We liked the Gravity team because they know, and love, what they're doing. They are very hands-on, share their practical experience and are on top of the business with direct communication at all levels.
Why was the multi-territory option the best one for you?
It made sense for 2 reasons – firstly, because this particular type of leisure business was experiencing exponential growth in our market but was underserved at the time and, secondly, our ability to build, execute and operate in these territories.
How have support and training helped get your first gravity experience off the ground?
Not having to start from scratch significantly helps performance. We get support with site selection, park layout, suitable products, equipment manufacturers, IT and staff training. We can leverage Gravity's experience and learning curve to ensure faster execution and avoid unnecessary costs and delays.
What do you enjoy most about being a gravity franchisee?
That we're working together as a team. We have direct communication with entrepreneurial partners who are always keen to innovate and explore new ideas and opportunities.
What platforms are available to you to drive efficiencies in the business?
We share the same KPIs, metrics and tools (ERP system) to monitor performance and improve efficiency. In addition, we use custom-made communication tools (e.g. raising tickets) to resolve and troubleshoot any issues.
What is a typical day for you and your management team?
A typical day includes reviewing performance, customer satisfaction and employee/ staff allocation, as well as all the ongoing marketing activities.
What has been the biggest challenge in your business?
We faced unexpected delays in construction and equipment clearance that had an impact on the budget. This was resolved through getting additional funding and extending payables where possible.
Have sales met expectations?
Sales have exceeded our initial targets. And we're working together with Gravity to optimise and explore different areas for growth.
What are your plans for the future with gravity?
Following strong results, we're building a pipeline of suitable locations for the next park. In addition, we're exploring different entertainment ventures with Gravity.
What would you say to someone looking at becoming a gravity franchisee?
You will get an immediate head start – and continuous support to ensure successful ongoing operations.
How would you sum up your gravity experience?
It has been an amazing experience so far. All stakeholders – customers, suppliers, employees, partners and investors – are very happy
---