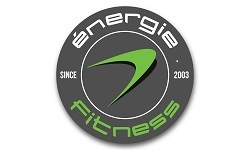 energie Fitness Scotland & Northern Ireland Franchisee Case Study Feed
Last updated: 09-October-2020
---
energie Fitness franchisee in Scotland aims to become multi-unit operator - 09-October-2020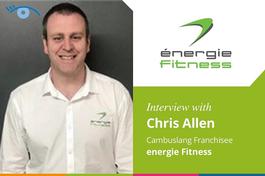 Chris Allen is no stranger to franchising having worked for a children's coaching franchise since the age of 17. Getting to a stage where he was looking for a new challenge, Chris started to look at the franchise industry and the opportunities available to him.
The chance to run his own gym really appealed to Chris, and knowing it was a growing industry with lots of business potential, it was this avenue he decided to explore further. Whilst he looked at an array of gym franchises, it was energie and the strength of their brand that stood out. And after meeting with the Franchise Development Manager for Scotland, Mike Carr, Chris knew that energie was the perfect fit for him.
Though Chris had always planned on opening a new gym, when the Cambuslang gym became available, it made perfect sense for him to step into a club that was already up and running. He was able to learn the ropes on the job and then after a few months of training, Chris opened the branch as his own energie Fitness franchise in December 2018.
Chris is grateful of the support he has received throughout his journey so far, "One of the key factors for joining energie Fitness was the training and support. When I first meet Mike and learned more about what they offered, I knew the support in place was brilliant and as I have never been in the industry before, the head office team guided me through everything."
Chris' role involves not only developing his franchise business but the day to day management of his gym; both of which keep him very busy!
And what about the challenges Chris has faced, "The biggest challenge for me has been not knowing the industry and having to get to know it very quickly. Also, listening to our members more. I didn't listen to them as much as I should have when I first opened. I now make a point of being seen by our members in case they wish to speak to me."
Chris' most invaluable piece of advice for anyone looking to open their first franchise is, "Listen to all the experienced business owners in your franchise network. Before I bought into the company, I visited many energie Fitness clubs to see how it was done. I picked up many good ideas that I have implemented into my own business."
Chris aims to have 3 energie Fitness Clubs in Scotland, a great testament to his hard work and the strength of the energie franchise brand.
Find out more about energie Fitness
---
content appened each time to the last CHILD element of it's container - which is the postswrapper. If the item divs are not in a container then the HTML will dispay but it won't show in the source as its not appended to a specific part of the DOM, but the DOM as a whole.