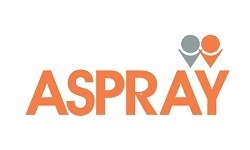 Aspray Franchisee Case Study Feed
Last updated: 12-August-2022
---
Our longest serving franchisee: Phil Bray -
No Aspray franchisee has been a part of the network for longer than Phil Bray, 13 years and counting! Phil has seen how Aspray has developed, gone through hardships, re-structured, improved, re-positioned but most importantly, stood the test of time.
If there's one thing to take away from Phil's story, it's that Aspray is not only robust but is committed to moving with the times and growing in all aspects, and Phil's seen all its transitions.
Business model aside; it's the focus on the customer that attracted Phil.
Phil Bray operated his own import/export business that dealt in perfumes, lotions, sprays, and other toiletries. This developed his business acumen before working with his brother to fix and install kitchens and bathrooms. Both these experiences came together when coming across the Aspray franchise opportunity.
But as much as the opportunity matched his skillset, it matched something more intrinsic for Phil.
Knowing the devastating effect that property damage can have on a person's emotional wellbeing and the turbulence that can arise as a result of making a claim, Phil really wanted to get involved with customers and do something positive in his local community.
The customer is at the centre of Aspray, and always has been. The franchise is now at a period of growth where it is being recognised for commitment to policyholders, having recently been awarded 'Outstanding Services to the Policyholder' at the British Claims Awards for two years running.
Though these awards were presented in 2021 and 2022, Phill recognised in 2008 the passion that the company had for helping people and has delivered the Aspray service to customers with exceptional integrity and pride.
Teaching an 'old dog new tricks'.
Always one for banter, Phil won't mind the playful sentiment we have used, which he mentioned himself on our Franchisee Focus video series.
Phil came to the network with a wealth of experience that he could lend on to our then freshly faced Head Office staff, support roles and other franchisees in the network.
But with the rise of the technology available when managing a claim, from new forms of drying to how satisfaction notes are signed off, and the introduction of online marketing, Phil required the necessary training to keep up in the industry.
Aspray has managed to organise itself to try and be one step ahead with emerging technologies and strategies so that new training systems can be deployed and support roles created at Head Office. The result: a franchisee that has been around for 13 years is as sharp as ever when it comes to running a modern business.
A special member of the network
Just the mention of Phil Bray at Aspray's Head Office puts a smile on the faces of all members of the team. As all of Aspray's franchisees are encouraged and welcome to do, Phil calls Head Office on a regularly basis. Whether it's for an update, a request of support, it's done so with charm and 'a bit of banter' as Phil would put it.
Over the years the relationship between Phil and Head Office has blossomed, most specifically with Directors Hayley McSherry and Kim Perkins who started in the business around the same time as Phil. Each have grown through the business together. Phil said, "I've always been there for them and they've always been there for me".
Phil represents the genuine connections that are made in our franchise, that forms the basis of a good working relationship between franchisor and franchisee.
---
Roy Bowen: 10 Years of Aspray (Wakefield) -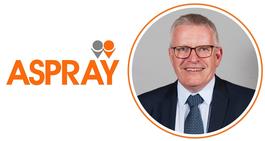 We recently caught up with Aspray (Wakefield) franchisee, Roy Bowen, who talked about the decade he has shared with Aspray.
A lot can happen in a decade. The smile on Roy's face as he tells stories of the claims he has managed, the people he has met and the events he has taken part in over the past ten years really sums up how much he has enjoyed his franchise experience.
"It was a memorable day when I joined. The eleventh of the eleventh 2011." Roy said. "And I'm still looking ahead."
After being made redundant in 2011 following a 25 year career in engineering, Roy found himself looking for something new that would fit his 'just in time' management skills. When he spotted the Aspray advert in the Daily Mail, Roy knew it was the opportunity for him. Now ten years later, Roy feels like the job is second nature to him. Despite this, he admitted that all claims are different and bring along new challenges allowing him to constantly grow and learn.
Going into his eleventh year, Roy has more work than ever before. "I'm busier now than I've ever been. I can't believe how busy I am. I guess it's easier when you've been around longer, people know you are there and are more comfortable coming to you and asking questions."
It's easy to tell that Roy wants to grow his business, aiming to bring on staff to manage his admin and accounts. Hs intention is to free up his time allowing him to focus solely on the claims management aspect of the role, ensuring the policyholder is well looked after and their claim is handled swiftly and efficiently.
His passion for helping the policyholder is evident in everything Roy has done throughout his time with Aspray and his belief in the service is testament to his longevity. "If you want to help people and help them at a time that they are in a crisis and get them through it, Aspray works. There should be an Aspray person available for everyone when they have a property claim."
Thinking back to 2011 when it all started, Roy talked of how different Aspray was at that time. "The professionalism, the support and the whole setup of Aspray is much better and much smarter. It's evolved in a progressive way. It's grown and got better."
However, one thing Roy is adamant has not changed at Aspray is the core value of helping the policyholder. "When I started with Aspray, James (Aspray's Managing Director) said to me, when we handle these claims, we treat each policyholder as if they are a member of our own family. And that's what I still do today. That practise has not changed."
As one of Aspray's longest serving franchisees, Roy acknowledged that the best bit of the job is that, even after ten years, it still brings a smile to his face. "It's seeing people satisfied, happy and resolved and knowing that over the ten years you've helped people get back to their life. You see the homeowner, or policyholder satisfied and smiling, or you that the claims has caused them the minimum inconvenience, that's what you have achieved for them."
It has certainly been an eventful decade for Roy and his franchise. We can't wait to see what the next one brings.
---
Interview with Grahame Dean, Aspray Franchisee of the Year for 2019 - 31-January-2020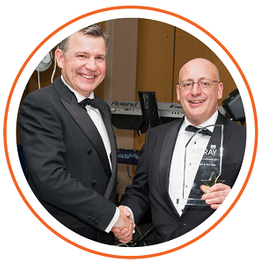 Winner of the Franchisee of the Year award 2019, Grahame, accepted his trophy from Aspray Managing Director, James Whittle at Aspray's Annual National Conference Awards Dinner.
Aspray are committed to helping franchisees create the best environment to succeed, reach their full potential and most importantly they come together as a network to celebrate success and reward good practice.
After opening their franchise only two years ago, Richmond based franchisees Grahame Dean, and his business partner Justin Gudgeon, were named Franchisee of the Year 2019 for consistently going above and beyond to deliver exceptional service to their customers whilst continuing to grow their business.
We caught up with Grahame after the win to find out more...
What was your occupation before joining Aspray?
Before joining Aspray I worked as a Business Consultant for 3 years and prior to that I worked for over 25 years in the financial markets in the city of London.
Justin started as an apprentice within the construction industry, become a multi tradesman and then a project manager.
Do you have any advice for a new franchisee who may be at the beginning of their journey with Aspray?
During the recruitment process, Aspray arrange for you to speak to several franchisees. My advice would be to listen and take on board what they share with you as their experiences can be hugely beneficial in preparing you for what to expect.
If you are willing to put in the time and work hard you will reap the financial rewards from running your own business.
What do you enjoy most about being an Aspray franchisee?
Fighting for my clients. Quite often the policyholder feels like they are the underdog especially when their insurance company are not acting as appropriately as they should do.
I also love the personal fulfilment which comes from helping people to get their home or business back to the condition it was before the damage occurred.
How have you found the support from head office?
Aspray provide you with all the training and support you need to achieve your goals. The launch plan and marketing strategy helped us to quickly build the business.
The support is first class. Everybody at head office has a vital role to play and they are all great.
How would you describe your overall experience as an Aspray franchisee?
Overall, the experience has been very positive! Right from the start the accredited induction training prepared us for the role and the ongoing support we receive from a Business Development Manager, who spent six days working alongside us in our territory during the first three months, has been invaluable.
Aspray are recruiting franchisees across the UK, to find out more click here!
---
Aspray franchisee makes a difference in his local community -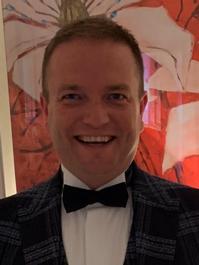 Name: John Strange
Location: Glasgow
Franchise: Aspray
Date launched the franchise: 9th June 2016
Can you tell us a bit about yourself and what you were doing prior to buying an Aspray franchise business?
I am 40 years old and have always lived in Glasgow. My passion is my family, I have an incredible wife, Morven, and two beautiful twin girls. I love nothing more than when we all go to concerts together or on holiday, although the girls often get embarrassed by my dad dancing and rubbish patter!
Before joining Aspray, I bought and developed properties and built up a buy to let portfolio. This led to me setting up a general maintenance business that grew and developed into a small contractor firm.
Can you also tell us about the Aspray franchise opportunity?
Aspray are a multi award-winning, national, property damage claims management company, authorised by the Financial Conduct Authority to manage property damage insurance claims for residential or commercial property owners, throughout the UK.
There is no charge to the policyholder for the Aspray service, provided that we are able to use our vetted contractors to complete the reinstatement works.
My ultimate goal is to help to make the life of the customer (policyholder) easier during what can often be an emotional and distressing time. Aspray franchisees are Loss Assessors acting on behalf of the policyholder only. This means you firstly evaluate any property damage that has been caused by events such as fire, flood, impact, storm, escape of water, or malicious tenant damage. Then, you negotiate with the insurer, or their appointed loss adjuster, to achieve a fair settlement. Finally, you project manage the reinstatement works as quickly and efficiently as possible using your own vetted contractors
Why did you go down the franchise route? What made you choose the property insurance industry? And why did you choose an Aspray franchise?
It was a combination of factors, I always had a strong desire to be financially secure. When you reach a certain age suddenly the fear about your pension hits you, it's fair to say that you can no longer rely on the government pension being enough.
Aspray seemed a perfect fit for my skills and personal goals. I am hard working, determined and Aspray offered not only the freedom to earn more money but also the chance to step in to help when people need you.
Due to always being self-employed, I had experienced first-hand the challenges associated with running a business all by yourself, this included constantly worrying about new regulations and having to come up with the 'how' to overcome challenges.
I had been aware of Aspray for a while and heard great things about the service they offered. Aspray are directly authorised by the FCA which gave me confidence that I would be able to operate the business safe in the knowledge the correct systems, procedures and controls were in place.
Ultimately, I wanted to enjoy earning a good living while enjoying the day to day work and with my knowledge of the building industry and vast experience dealing with refurbishments it seemed like an obvious synergy.
How did you raise the finance?
A mixture of savings and bank support.
What training and support did you receive initially and ongoing?
Initially you have a two-week intensive training course at Head Office in Darwen. The induction training is accredited by the British Damage Management Association and prepares you for the role as a loss assessor and project manager. It also provides an insight into the insurance sector which is particularly helpful in understanding why there is a demand for the Aspray service
After the training the Business Development Manager supports you in the field by showing you the training in practice, for example how to best approach the different businesses within your territory and explain how Aspray could add value to their customer centric proposition.
Aspray organise additional training courses, they are always keeping things fresh and up to date. There is also the fabulous team at Head Office who are always on the other end of the phone should you need any help or support as you go.
How would you describe your day-to-day role as a franchisee?
BUSY!!!, The great thing about this franchise is that no day is the same. The CRM system we use provides everything you need to manage all aspects of the business. For example, diarising appointments, completing a schedule of works, email templates to use for communicating with insurers and an accounts package for maintaining your profit and loss account.
Aspray host an annual conference and mid-term meeting where you get the chance to meet up with other franchisees to share best practice and draw on their experience. Yes, I will say some of us have even become friends.
People are different and properties are different, so you are never short of things to do. Plus, every day I get up out of bed and I help people. That's a great feeling.
What challenges have you faced?
To be successful I believe you cannot be afraid of change. After my first year I had grown the business to a level that exceeded what one person could manage and due to the volume of claims I decided to employ Nicky Moncur as a Loss Assessor and Sales Manager. More recently I employed Wai Wong in an admin role. This was necessary to continue to grow levels of the service.
Sometimes when you are very busy you tend to do the easy things first and leave the more difficult challenges to the end of the day. I find its best to start your day with the hardest task and then you have a sense of achievement that you can take into the day ahead.
Specifically, in regards to this franchise the main challenge is making sure you haven't missed anything when putting a schedule of repairs together. Although this rarely happens as we have a great team with us.
Has becoming a franchisee changed your life, if so how?
In more ways than one. I can honestly say I love every day and I am now financially secure. I have built up a very successful franchise and I take great pride in helping people.
The business has provided me with the opportunity to sponsor and support local sports teams the Glasgow Clan Ice hockey team and St. Mirren Football club. I believe it is important to give back to the community, I volunteer as the chairman of the GEAAP charity which provides support to families affected by the effects of alcohol abuse. A cause that I care very much about.
What is the most invaluable piece of advice you could give someone looking to buy their first franchise?
Do your homework. Research the business and speak to those who are currently making it a success. If you can't give 100%, don't bother. Success comes to those who "DO", not those who expect things to happen for them.
In your opinion, what makes a successful franchisee?
Hard work and ambition. Franchising is not for everyone as it requires your commitment to the business and not everyone can achieve that. If you work hard and follow the already successful system, then you will make it work.
What are your plans for the future?
My plan is to purchase another territory within the next 12 to 18 months and employ another full-time loss assessor.
If you had to do it all again, what would you do differently?
I wish I would have known about franchising earlier in my career as I would have joined Aspray a lot sooner.
Find out more about an Aspray franchise
---
Interview: "I want to build a comfortable future for my family." - 06-September-2019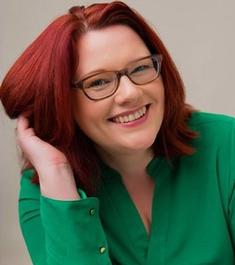 With over 20 years' experience under her belt delivering successful housing and regeneration schemes in the public and private sector, Sara Holmes had a track record of hitting targets, fuelling business growth and enhancing the profitability of businesses before she took up the franchise opportunity with Aspray and became a loss assessor. So how has her impressive CV helped her fledgling franchise business and who is the person behind Aspray Sunderland? We made it our mission to find out!
Q. Sara, please tell us a little bit about Aspray Sunderland. When did you start your franchise business?
A. I set up the company on April the 20th 2018, but I dfidn't start trading until after my training finished on the 22nd June. The first day on which I sat at my desk and logged on to my CRM system was June the 28th and my very first Aspray appointment was on the Friday of that week.
Q. What was it about the Aspray opportunity that attracted you?
A. I felt that the role of loss assessor would suit me, as I could utilise many of the skills that I had mastered during 20 years of working in the housing sector, and in land buying and business development. The time was also right for me to explore the opportunity.
Q. Your CV suggests that you have a huge amount of experience in project management. Is that a fair assessment?
A. Absolutely. I've provided strategic direction for many projects, which I have grown and monitored, adapting them where necessary. I am also used to co-ordinating and leading teams. The scope of my work has focused heavily on customer service delivery and has entailed overseeing the work of various sub-contractors. I've been a project director, a head of business development and a development director during my career.
Q. What would you describe as your best qualities?
A. Credibility and tenacity.
Q. And your three key skills?
A. Leadership, strategic approach and commercial thinking.
Q. And how would you describe your personality in three words?
A. Enthusiastic, talkative and resourceful.
Q. OK. So now we know you a little better, why do you think these qualities and skills, coupled with your personality, will be useful in your Aspray franchise business?
A. The Aspray business model relies on the correct application and delivery of several diverse operations. Each element needs to be done correctly, in order to deliver the successful outcomes for the business. My ability to plan, organise, negotiate, lead and manage teams of people, whilst also being abreast of various situations, suit the role well and dovetail with my credibility as an individual.
Q. What has been the biggest challenge, work-related or personal, that you've faced in your career to date?
A. A total change in career. I have followed the same career path for 20 years, moving up from assistant level to a role as a director. However, I became disillusioned working in a PLC and could not see myself staying long-term in the next logical position on my career ladder, which would have been as MD. I took a break from my career to review my future options and to reassess my priorities and decided that what I actually wanted was much better life balance and not another promotion. That is why I decided to take up the Aspray franchise opportunity, to fit my work around the rest of my life.
Q. Do you have a favourite quote that inspires you? If so, what is it?
A. Yes. "Nothing changes, if nothing changes."
Q. So who do you admire in business, and why?
A. I admire anyone who can articulate their thought process and ultimately explain the reason why they made a decision, whatever that decision may relate to.
Q. Describe 'the dream' for you.
A. When I evaluated my life, I realised that I was living life backwards. I was working 18 hours a day, pretty much 7 days a week and around 50 weeks of the year. I was 100% focused on being successful and I was earning a lot of money, but was unhappy. I just didn't see enough of my family and I lost touch with good friends. I had actually become emotionally poor. I am not a materialistic person, I've never been big on fashion or needed the latest gadgets and trinkets in my life, but I was buying these things because they made it look like I had everything. Everyone around me was doing exactly the same. What I need to do is enjoy life and embrace the opportunities I have. I want to be able to fit my job around my life and earn enough money to do the things I want to do, whilst contributing positively to my family. I want to build a comfortable future for us and I want to enjoy life.
Q. What is your horoscope sign? Are you a typical example of someone born under your sign, or have you never bothered with such things?
A. Taurus, but I'm not really into horoscopes.
Q. A lot of loss assessing could be said to revolve around fate. Are you superstitious and, if so, what's your biggest superstition?
A. I wouldn't describe myself as superstitious, but I do ponder on coincidence a lot and wonder if things are sometimes meant to be. I think that you have to be out there doing things, to attract business and that, if you say something a lot, to enough people, at some point you will find a claim not related to weather!
Q. What are your hobbies?
A. Cooking, gardening, reading, cycling, walking and crafting.
Q. Describe your pre-work power breakfast.
A. Porridge 90% of the time. If it's really hot outside, cornflakes with ice cold milk.
Q. Who has helped you most in your career and how?
A. This is difficult to answer, as I have taken inspiration and guidance from so many people over the years that it's hard to name just one person. I guess my parents, for spending as much as they did on my education and letting me leave university debt-free. This ultimately allowed me to be open about my choices, without having to rush into any decisions.
Q. Do you have a family?
A. Yes, a husband (Ben) and 6-year-old daughter (Anya)
Q. Do you have any pets?
A. Yes, two goldfish – Bob and Lily
Q. Where in the world would you most like to visit and why?
A. India. I would love to experience the smells, colours and the taste of real Indian food.
Q. How have you found the first few weeks in your business?
A. During the first few weeks, I was up and down, wondering if I had made the right decision. I clunked my way through my first pitch and felt a bit awkward about everything, but then everything suddenly clicked into place. People seemed to start to understand what a loss assessor does and started to ask me questions, enquiring how they could help me. My confidence returned and I haven't looked back.
Q. How has it felt to be helping other people through their property insurance claim and what can be a distressing situation?
A. I started to handle my first claim in week 3. It feels great to call the claimant and just give them an update on progress, hearing them say, each time I talk to them, "I'm so pleased that you are doing this. I wouldn't know where to start."
Q. Has anything particularly interesting happened so far?
A. I won the 60-second pitch trophy in week three of attending my networking BNI group. This is awarded to the member who gives the most inspiring presentation. Mine was a case study of how I have helped a contractor progress his insurance claim. I started to assist him after his insurer had talked him out of making a claim against his policy, even though it was his entitlement, under the terms of his policy, to claim.
Q. And finally … what is your ringtone and what does it say about you?
A. Orchestral, which doesn't really say anything. It's just about audible within my handbag and different to all the other ringtones around me!
---