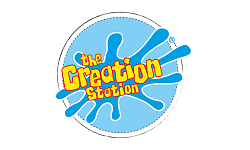 The Creation Station Franchisee Case Study Feed
Last updated: 06-March-2021
---
The Creation Station franchisee inspires others to success -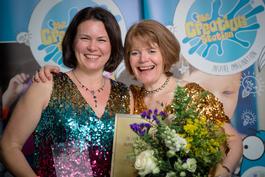 I've been riding The Creation Station glitter rollercoaster for nearly 6 years now, but it feels like yesterday that I was full of excitement and nerves as I set off with my Mum for my first Discovery Morning in Devon. Stumbling on The Creation Station was literally the best thing that ever happened to me, and I am so pleased I took the steps to invest in my own franchise, as it's the best decision I ever made.

After I had my first child, Aidan, my priorities changed and I realized that I wanted to be around for him when he was little. I never imagined that I could run my own successful and fulfilling business, set my own hours and be present for all the little things that matter the most in his world. Our family has grown since I started up, and I can now be there for my little girl, Erin, as well.

I've grown my business steadily over the past 6 years, running some fantastic high profile events in and around London along the way. These include half term holiday fun at Chessington World of Adventures, St. Patricks Day creations in Trafalgar Square and the Kidszone for the Olympics in Hyde Park - which was absolutely amazing! I've built relationships with lots of local families and businesses and I've enjoyed partnering with local nurseries, soft play centres and cafés. I really feel part of my community and love that I get to meet so many wonderful people.

2016 really was a turning point for me. I have come a long way since 2011 and each year I grow, change, adapt and surprise myself more than the previous year and as my business keeps growing and developing, the Creative Hub/Head Office are always there to support and help me.

Last year alone, I inspired 5138 people, ran 416 Little Explorer, Baby Discover, afterschool Create Clubs and adult Creative Crafters sessions as well as Arty Parties and Events. My turnover increased more than two and a half times whilst inspiring one and a half times more families than any other year. I'm thankful that all my hard work is rewarded with an increase in turnover and profit year on year.

Unfortunately, 2016 also saw a tragic event happen to some very dear friends and it really cemented the fact that life is incredibly short. We need to cherish every moment and as I sit here writing this I feel very fortunate and privileged that I can run my own successful business having so much fun with glitter, paint and sparkles whilst inspiring so many minds along the way, including my own little ones. My family is EVERYTHING to me and I love that my 'business' affords me the time to be with them every step of the way.

I was thrilled to win The Creation Station Inspiration Award at our 15th Inspiring imaginations conference this year. I'm part of a great franchise family of over 120 business owners who are all hard working and extremely talented, so it was a huge honor to win this prestigious award, which wouldn't have been possible without the immeasurable support from my wonderful husband, Allan, who has attended his fair share of my shiny events over the years.

It's a crazy, amazing, fabulously fun and truly inspiring glittery rollercoaster that I ride daily, with millions of up, downs, and roundabout's, but The Creation Station isn't what I DO, it's who I AM!
---
content appened each time to the last CHILD element of it's container - which is the postswrapper. If the item divs are not in a container then the HTML will dispay but it won't show in the source as its not appended to a specific part of the DOM, but the DOM as a whole.