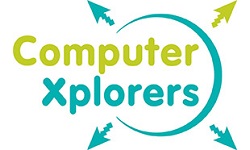 ComputerXplorers Franchisee Case Study Feed
Last updated: 01-December-2021
---
Children's computing franchise for sale in South East Scotland -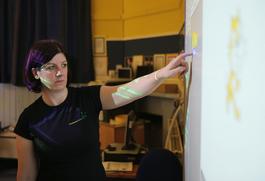 Name: Lynne Kerr
Location: South East Scotland
Franchise: ComputerXplorers SEScotland
Date launched the franchise: October 2009
Tell us a bit about yourself and what you were doing prior to buying your ComputerXplorers franchise?
After 10 years working as an IT Manager for large corporations and after the birth of my youngest daughter, I was keen to create a better work/life balance while also working in an area I was passionate about – inspiring kids to become not just consumers of technology but also creators. It's worth mentioning that my daughters are now aged 12 and 14!
Why did you go down the franchise route initially? And why did you choose a ComputerXplorer franchise?
The franchise combined my two of my passions – education and technology. There was also lots of flexibility and scope within ComputerXplorers to develop the business as there were, and are, many different market segments and multiple income streams.
Franchising provides a tried and tested business model and track record and meant that I could hit the ground running.
Why have you decided to sell your business?
I have run the business for nearly 12 years now and feel it's time to take on a new challenge. I started the business when my youngest was 9 months old. She is now 12 years old and at High School!
What support should the new franchisee expect to receive?
All new franchise owners undertake thorough and wide-ranging training that ensures they are well equipped with essential knowledge, facts, and skills to maximise the opportunities for their businesses.
What are the other benefits of buying a resale?
Resales can be a great opportunity as much of the groundwork has already been put in place so you can hit the ground running and generate sales right from day one.
We have a wide customer base and have established strong customer relationships over the years. Thousands of pounds of equipment and materials are also included in the sale price including Lego Education Kits, laptops, and Edison Robots – giving you a great head start.
What is a typical day for you as a franchisee?
One of the things I love about running a ComputerXplorers franchise is that there is no such thing as a typical day!
You are constantly looking at ways to develop the business and improve the experience. From teaching classes and camps to networking, planning, and developing your social media presence. You never stop learning and it is always varied which is one of the main things I love about the business.
In your opinion, what makes a successful franchisee?
To be a successful franchisee you have to be prepared to work hard, have a resilient and flexible approach and be prepared to adapt according to circumstances.
Don't be afraid to adapt, be creative or bring in alternative ways of working. We launched our online class timetable during COVID restrictions. It has been a huge success and is going from strength to strength and now forms a core part of our business model.
View details of ComputerXplorers South East Scotland business for sale
---
Kids inspire dad to make career change with ComputerXplorers franchise - 11-December-2020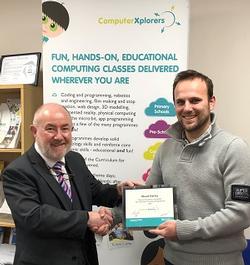 Dad-of-two Stuart Harley is the latest franchisee to join the ComputerXplorers network, providing technology education for children aged three to 13 in the Southampton region.

After ten years working as a sales manager in the automotive industry, Stuart was inspired to take on the franchise after watching his young sons aged two and three engage with technology. He left the car industry behind in October 2019 and launched ComputerXplorers Southampton in December. Stuart is already working with a number of schools and nurseries to help children develop important computing skills while having fun.

ComputerXplorers' lessons are aligned with the national curriculum and provide a focus on coding and programming as well as various other aspects of technology which support wider areas of learning. These include 3D modelling, which can improve spatial awareness and scientific thinking, as well as robotics and creative topics such as animation.

Lessons can be delivered during class time, for instance when teachers are away from the classroom for planning preparation and assessment (PPA) tasks. Stuart also offers afterschool and holiday clubs, and tailored lessons are available for pre-school children as young as three years old in nurseries and playgroups.

ComputerXplorers enables schools to keep pace with the rapidly evolving world of technology education and give pupils the best possible start in life.

"Technology education is all about building foundational skills that children can build on as their abilities grow," Stuart explains. "Primary schools need to give pupils opportunities to work independently and creatively with age-appropriate coding and programming platforms. In this way, they can see that technology is not something to 'learn' in the traditional sense, but something that can empower them to do exciting and interesting things. ComputerXplorers is geared towards this open-ended style of learning, where children are given guidance then allowed to experiment with their own creations."

Interest in ComputerXplorers is high, and Stuart is already recruiting more teachers for his team in and around the Southampton area. He plans to extend the business further across the south and south west over the coming years, with the support of the ComputerXplorers head office team.

"I've been really impressed with the level of franchisor engagement," says Stuart. "When I first reached out to the team, they gave me an honest appraisal of the business opportunity, and the training and set-up support has been spot-on. I've been able to hit the ground running and secured my first customers quickly thanks to a strong online presence. I'm looking forward to building my business, and it's reassuring to know that I have such a capable team behind me."

ComputerXplorers provides specialist computing lessons and clubs in primary schools, nurseries and other settings such as holiday clubs. They are run by fully trained, DBS-checked teachers that are enthused by technology and love passing this on to the children they work with.
---