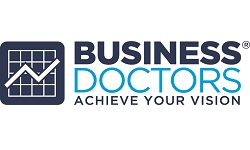 Business Doctors Franchisee Case Study Feed
Last updated: 02-July-2022
---
Business Doctors 'leading the way' in leadership after recent award success -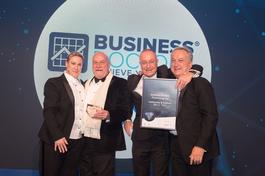 Business Doctors are finishing 2021 in style after bringing home the BFA HSBC award for Leadership & Culture at this year's ceremony. The prize was contended by a host of worthy entries, but it was Business Doctors who successfully secured the accolade after their incredible efforts throughout 2021.
The BFA commemorates a wide variety of franchisors with multiple award categories. The award for Leadership and Culture celebrates those businesses that have striven to ensure that their franchisees have had the highest level of support made available to them. This accolade is particularly significant given the disruption that COVID has caused franchisees over the last two years.
Business Doctors provide holistic, jargon-free business support services to small and medium-sized enterprises. The package provided is tailored, unique, and bespoke to each client.
High praise has been heaped upon the business for how well they have supported franchisees this past year. Business Doctors have offered a package that enabled a reduction in fees and provided their network with a clear and supportive plan to navigate the pandemic.
Commenting on the win, Lynne Rawlinson, Partnership Manager said:
"It's fantastic to be recognised for the steps we've put in place to provide strong leadership and guidance while fostering a strong sense of culture. The past year came with its challenges for the whole nation but I'm incredibly proud of the whole Business Doctors team for their continued care and dedication. This award win is definitely a testament to all their hard work."
Co-founder Matthew Levington also spoke on Business Doctors' recent accolade:
"We are delighted to be recognised by the industry's leading association and franchising accreditation body, for our work and commitment to developing a values-based, ethical approach in making a genuine difference to both our franchisees and our clients' businesses.
We have been working hard over the last 17 years to build a fantastic team and franchisee network which are driven wholeheartedly by their desire to put the customer first, park their ego at door and make everybody else the hero of the story.
Finding the right balance between humility and confidence are the two key ingredients to our success. We will continue to forge ahead as the only international franchise business, home-grown in the UK, dedicated to providing authentic, ethical hands-on support to SME's which are the lifeblood of any economy."
---
Business Doctors' ability to make businesses better wins award -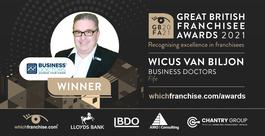 Helping small business owners find the most lucrative path to success has turned out to be the route to recognition for Wicus Van Biljon in the Great British Franchisee Awards.
"What a client wants is not necessarily what he needs," says Wicus, whose background in accountancy helps him get to the nitty-gritty when analysing clients' businesses and prospects.
"People don't really want to change, because it's scary, but unless you're able to roll with the changes you'll be stuck in a rut."
Always one to follow his own advice, Wicus, owner of Business Doctors in Fife, uprooted himself from his native South Africa and moved to the UK where he had no natural networks, and nobody knew him at first.
"Being in business is lonely," he says. "Your wife and friends don't want to hear you moaning about your business, so having someone to listen to your problems helps.
"A lot of what I do is active listening to understand what clients are trying to convey. When you hit a crisis, everybody has a knee-jerk reaction which is nine out of 10 times the wrong decision.
"The value I create for clients is they know that at the end of their journey with me they will have a valuable business, and we define what that looks like.
"Gary Player the golfer said the more he practiced, the luckier he got. We have no control over 90 per cent of what happens to us in life, but we do have control over the 10 per cent and how we respond and act in situations.
"When the country went into lockdown the first thing I did was phone all my clients and told them I understood economic reality, that if their clients couldn't pay them, they couldn't pay me, so we could put our payments on pause.
"I gave a lot of stuff away for free but, interestingly enough, none of my clients stopped paying and they all started to grow."
As a small business owner himself, Wicus says franchises give people a head start, but anyone who thinks you just have to turn up to make easy money is wrong.
"There's no substitute for hard work," he says. "You're provided with a framework but it's your job to adapt it to the market for your clients.
"It's about networking and getting out there and using the right tools to reach your audience.
"The award is a validation that what you're doing is working. I am on the right road to success and that's being recognised. I've moved continents but the principles of business stay the same."
The Great British Franchisee Awards recognise franchisees' exceptional performance and business experience, ability to drive business growth, staff retention, customer satisfaction, community involvement, inspired leadership, and franchise involvement.
The awards are run by whichfranchise, supported by Lloyds Bank, BDO, AMO Consulting and Chantry Group.
---
Business Doctor franchisee Wicus Van Bijon discusses how he "goes the extra mile" -

Since joining our team back in 2018, Wicus Van Bijon has taken to becoming a Business Doctor like a duck to water. Wicus's "go the extra mile" attitude and natural flare for business mentoring has made him a highly successful and recommended coach by the many businesses he's supported over the last three years.

Before Business Doctors

Wicus has gained a vast depth of knowledge and experience over the last 30 years.

Originally trained as an accountant, Wicus soon realised that this practice was not his passion as he enjoyed the commercial business aspect more. Wicus' role at Messer Fedgas Ltd in SA took him across the globe, looking at failed investments and helping those businesses turn it around or sell up. The group then used his turnaround skills to help them grow and scale a local subsidiary Weld-cut Equipment as part of the Air Liquide group of companies

However, the turning point for Wicus was when his daughter thought he worked at an airport because he was away so much. During his handover of responsibilities, he stumbled upon an opportunity and with his brother, they created St Pauls Underwriting Managers a company withing the Financial Services industry that they exited in 2017, the same year Wicus immigrated from South Africa to Scotland. During his tenure at his own company he was also seconded to Saxum Insurance company to implement a turnaround strategy for a year to return the company to profitability before handing it back to the shareholders and Management team.

What made you decide to invest in a franchise?

Wicus invested in a Business Doctor franchise back in 2018. "I wanted to build something for myself, work for myself, use the skills I've gained over the last 30 years and put them into play". Having dealt with franchises in the past, he found that it provided a good opportunity with a strong support structure behind it - "The business model of Business Doctors is fantastic because it's your own business, you make it work, as long as your always in the brand guidelines and as it is your own business you have to make it work for you".

What qualities make you an effective Business Doctor?

Wicus believes that listening to understand and not listening to reply is a hugely important quality that has made him a successful Business Doctor. "When you listen to reply, you want to give them a solution or another question. When you listen to understand, you hear what clients are saying as you've given him the freedom to express what they are saying! When you talk to people, most people are ready to fire off a response and aren't taking the time to listen." Instead, Wicus responds by repeating it back to them to confirm that what he's hearing is what they've wanted to express. "It's an effective communication skill. Active listening and effective communication makes me a good Business Doctor - If I speak for 15 minutes, I'm doing my job, but if I speak for 205 minutes I am not doing my job. It's not about me, it's about them".

How do you encourage potential clients to sign up?

Instead of providing one free health check, Wicus provides three. When meeting with potential clients, he encourages them to consider where their business will be down the line. "If in a few years when we meet for coffee, are we still going to be in the same position with the same issues or will you have done something different by then? If you do the same thing, you're going to keep getting the same results. So, are you prepared for change?" If they're not at that stage yet, Wicus takes it upon himself to reach out and help them with applications for grants for example. "They remember what I did for them, then they come back to me automatically. They come back as they know that they need that critical pair of eyes".

How many SMEs are you currently supporting?

By June, Wicus will have a total of 20 clients. "I sell a strategy year, not day. All my clients are engaged for a year, with many going onto value builder now. Clients usually continue engaging with me for around three years." When asked about having so many clients to support, he exclaims that he thrives on it. "I can plan them - with zoom it's easy because I can slot them in and have a half an hour catch up each week if they choose to. Then I'll see them twice a month for two and a half to three hours."

How do you keep your clients focused on the process and the long-term benefits?

When it comes to keeping SME's looking forward, Wicus always turns their focus back to the long-term plan. "When Business Doctors deliver a program, the beginning always refers back to the plan: Where are we? What are we doing long term? Why are we doing long term? This sets the tone for our meeting. We spend the first half an hour establishing where we are in terms of the strategic review and why it's important. Then the rest of the day is focused on making sure the actions we're doing are driving strategic vision! The following catch up focus' on the day-to-day actions we've had to complete: Have we done it? Have we done what we need to achieve?"

Wicus firmly outlines that the strategy day is the most integral part of the process - "The strategy day is the most important because you get a really good grip on what your client's business is all about and what they're aiming to achieve."

Have you found anything particularly challenging?

In terms of challenges faced, Wicus refers back to the beginning of his Business Doctor venture. "Finding new clients is always challenging because you think you need to solve their problems and if you don't, you haven't done what you should've been doing. You don't need to solve their problems because if you do, your taking ownership and responsibility of someone else's problems . I came in with no track record nor networks which made it a lot more difficult as guys over here didn't know what I could deliver or who I was. In South Africa, I didn't need to network as people immediately knew what I did. I needed to work hard to create a new network in this area to improve my visibility as well as credibility."

What do you enjoy most about being a Business Doctor?

Wicus gains the majority of his enjoyment from working with the many different businesses he's supported over the last 3 years - "I enjoy talking to them. I get to see such a variety of businesses, each one with their own different issues and problems. I learn just as much from these clients as they learn from me".

Is there a client that stands out in mind?

"My very first client stands out for me. I did the strategic review for free and the client then agreed an annual fee payable monthly to help him implement the strategy. We took a business turning over from £450,000 to £ 1.8 million in two years, which was a huge success story. A few of my clients have doubled their revenue over last two years which is really good to see. I also helped to take my third and fourth client from £100,000 to £300.000 in the space of a year."

What did your first client specialise in?

"They're an all-trades business but it started with painting and decorating we then expanded the offering and are now able to project manage even the most complex projects . Even in lockdown we've manged to stay successful as part of the strategy focusses around risks and our risk mitigation plans helped to keep the businesses afloat. We've actually grown through lockdown, from volume of clients to the new services we offer. Our order book is filled up for 4 months in advance and part of our success story is placing the clients at the heart of what we. We are a community-based business so we focus on communicating with the community as well as our clients about how they are doing and what we could do to help them with, from delivering the home shopping to helping with the chores."

And finally, what do you enjoy doing in your free time?

Scotland is home to some of the most prestigious golf courses in the UK, and as a keen golfer, Wicus has had some really unique experiences. "A few of my clients are members at some of the best golf courses, so I've been fortunate enough to play at some of them. I've played at the old course in St Andrews, Kingsbarn, Carnoustie and Gleneagles and all because my clients are members."

Without a doubt, these wonderful opportunities gifted to Wicus by his thankful clients must make putting up with the British weather that little bit easier.

Thanking Wicus for both his time and insightful look into his business coaching methods.
---
From being a candidate in the General Election to joining Business Doctors -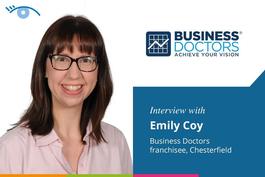 Name: Emily Coy
Territory: Chesterfield
Franchise: Business Doctors
When did you become a Business Doctor?
I launched my franchise in August 2019, so I had approximately six months of normality before Covid hit. It was a busy time for me though, because in the November, I found myself a candidate in the General Election, having only become a councillor in Chesterfield in the May! I love that being a Business Doctor gives me the flexibility to have many strings to my bow. I am also a trustee of a local charity for the homeless. Buying a franchise has allowed me to develop so much more of myself. I turn 40 this year and finally know who I am and that I am on the right path.
What did you do previously?
I read Business Studies at university and then became an accountant. Though numbers are important for business, I always felt my people and strategic skills were underused in my previous role. I found myself cautioned for spending too much time 'relationship building', when in my mind, that is what business is all about. Although glad to turn my back on accountancy, my understanding of 'the numbers bit' has actually stood me in very good stead as a Business Doctor.
Why did you decide to buy a franchise?
Despite wanting to become self-employed, I knew I liked being a part of something. The collaborative nature of the Business Doctors' network really appealed to me.
Buying a franchise is less risky than setting up on your own. It has given me the freedom and autonomy of self-employment, but someone has my back!
I don't see the point in starting from scratch, designing logos and working on expensive branding, when someone else has already done it. From my first meeting with Business Doctors' co-franchisors Rod and Matt, I knew that our values were aligned and that I believed in their approach to SME support. I didn't even look at any other options as I knew Business Doctors was right for me.
What you you enjoy most about being a Business Doctor?
I am finding helping people with their business problems very satisfying. The work draws on so many more of my skills than my previous role. Although it is only relatively early days, I already feel I am making a difference to SME owners. I spent 15 years trying to fit in as an accountant, hiding the real me; now I can be my enthusiastic, smiley self as a Business Doctor. I feel liberated.
I look forward to each meeting and find myself thinking about my clients' business issues in my spare time - in a good way! It means my brain is happy and engaged. The Business Doctors all learn so much from each other; we all have different backgrounds and different perspectives and that is what makes the network so valuable. In my previous profession there was so little interaction. I used to turn up each day and just slog through it. Now my work gives me a buzz.
Everyone has choices in life and I chose to make the jump. It was terrifying, but it has been so worth it.
What have you learned since becoming a Business Doctor?
Well, obviously, having a pandemic in your first year of trading knocks you for six! I've quickly become a pro at online networking. It's currently the only way to get out there and build up your network. But fortunately, I like interacting with people and hearing about their businesses. The clients are definitely still out there, you just have to go and find them.
Online networking requires a higher level of energy than face-to-face. You really have to work hard to put your enthusiasm across on the screen. Being well put together helps me to feel professional and to convey that I have everything under control.
I think we have all learned lots about interacting over Zoom since the start of the pandemic. People are generally now better at taking turns to speak, and dealing with potentially awkward silences.
What qualities make you an effective Business Doctor?
Empathy. Listening, relating and understanding. Interestingly my accountancy skillset is of more importance than I thought. I wanted to forget that I used to be an accountant, but it turns out it was a great starting point.
In partnership with two of my Business Doctors colleagues, I recently developed an online course for small business owners, called Parlez-Vous Accounting? It's a crash course in the basics, empowering people to have a decent conversation with their accountant, without becoming flummoxed.
Have you found anything particularly challenging?
During training, I was encouraged to speak up more about myself. It was not something that came naturally, but gradually I am finding it easier. I would say I suffered from imposter syndrome in the early days, but some mentoring from one of the regional directors has really helped me to find my authentic self and to be more confident in talking about my abilities.
When I was an accountant, I learned not to discuss being a local councillor, as it was perceived as a distraction and conflict in my workplace. As a Business Doctor, I understand that the skills, contacts and broader understanding I gain in politics make me better able to support small businesses.
To learn more about franchise opportunties with Business Doctors, click here.
---
"It's given me freedom and flexibility, an improved work-life balance" -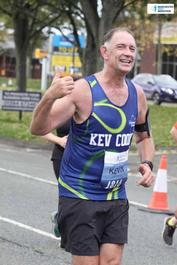 When Business Doctors franchisee Kevin Cook isn't busy helping SME owners develop the full potential of their companies, he is to be found pushing himself at his local Crossfit gym.
It is this kind of drive that has seen the former retail director make a real difference to the growth journeys of scores of small businesses. As a sounding board, mentor, and most importantly, a hands-on team member, Kevin works with SME owners to help them navigate the optimal route to the next level.
In 2011, with 25 years' director level experience in the retail sector, Kevin found himself redundant in the middle of a recession. Having learned about Business Doctors a few years earlier, he knew the time was right to get out of his corporate rut - and that buying a white collar franchise was the perfect springboard.
"I wasn't looking for a job when I first came across a Business Doctors' ad," he says, "but something about the down to earth and jargon-free attitude ticked all of my boxes and so I kept it on file.
"When I was made redundant, I decided to call Business Doctors franchisors Matt and Rod. Nine years later, I've just signed up for my third term and, honestly, I've never looked back.
"It's one of the best decisions I have ever made. Being a Business Doctors franchisee has allowed me to fulfil a dream of running my own business, drawing on my prior corporate experience and loving the buzz and excitement that comes with helping all kinds of small companies to grow.
"It's given me freedom and flexibility, an improved work-life balance and a ready-made worldwide network of other friendly and experienced director-level Business Doctors to tap into."
Interested in joining Business Doctors? Learn more about their franchise opprtunities in the UK here.
---
Thanks to Business Doctors, Caroline can have her cake and eat it! - 10-August-2018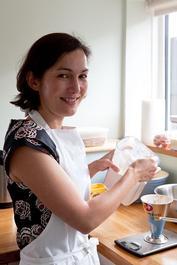 Running a successful cake business was something Caroline Pearman had dreamed of since learning to bake with her grandmother as a little girl.

But, after taking the plunge and leaving her busy job as a university project manager, she quickly found that her dream was turning into a nightmare.

And it wasn't for lack of business - Caroline's Cakes quickly became so popular, she found herself working well into night, seven days a week, to keep up with demand. But the huge workload was leaving her stressed, ill and so tired that she contemplated going back to a 9 to 5 job for some respite.
But, after a chance encounter with Business Doctor Simon Monaghan and just half a day's consultancy, Caroline was able to drastically reduce the number of hours she worked AND increase her turnover by a huge 77% in under two years.

"I'd been a project manager in the commercial sector for 20 years, but reaching 40 made me rethink my career," explains Caroline. "I really wanted to turn my passion for baking into a business, and watching The Great British Bake Off on TV made me think that there might be a niche market I could work in."

"I took a year's sabbatical to test the water before committing, and started working from home," she continues. "It was a very organic growth: I didn't really have a plan. I just contacted people I knew from my job as a change manager at the University of Leeds and friends at the Women's Institute in Chapel Allerton, and it took off from there."

Although she didn't have a firm business plan, Caroline did receive a small amount of support from the Leeds Chamber of Commerce, and it was at one of their workshops that she met Business Doctor for Leeds and North Yorkshire, Simon Monaghan.

"By that point, I had two cafes and a chain of bars on my books and demand was exceeding what I was able to supply," says Caroline. "I was run ragged, stressed and was making myself feel ill – I couldn't see a way forward."
After an initial chat, Simon went away and identified funding that would allow Caroline to invest in consultancy to help her drive the business forward at a sustainable pace. The Walter Smith Employer Leadership Project, part of the government's Employer Ownership of Skills Programme, was a special scheme for the food and beverage sector, which ended in March 2016. The scheme funded up to 70% of costs related to business training, which allowed Caroline to spend half a day with Simon to get to help her to work out what – and how – she wanted to do with the business.

"It was just half a day but it really opened my eyes," says Caroline. "I'm a project manager myself; thinking about strategy and planning is what I do, but I wasn't doing it for myself. You really need someone who's impartial and hasn't got that emotional investment."

"Simon was very clear about asking the right sort of questions and getting me to think about why I was doing it and what I wanted to achieve long term. We explored how I could expand my business while still being involved and baking but allowing me to retain control. I admit, I'm a bit of a control freak and I didn't want to lose the quality."

For Simon, it was an issue he was very familiar with.

"The problem with establishing a business based on the skills of one person is you're limited to the number of hours you can work in a week – it's impossible to grow further than that," he says. "Taking on an employee isn't always the answer, as there's so much responsibility that goes with it. And, because Caroline worked from home, it would have meant taking on a unit, which just throws further complications into the mix."

So Simon came up with a plan to expand via a network of associates: Caroline would retain control of the business and the quality of the cakes, but outsource production to other local baking enthusiasts who would operate on a self-employed basis.

Caroline explains: "After that first meeting I went away and set my sights on finding the right people who had the same values as me: expert bakers who could add their skills to what I was already doing. I went through my networks and put the word out and had a great response."

Now, Caroline has four associates, all of whom share her passion for baking and can produce the quality products she insists on.

"I have two ladies who are experts in decorating, which I also love but is very time consuming, and another two who bake and decorate. The beauty of the model is that I'm not employing them, but I can outsource a huge amount of work which has allowed me to really grow the business."

With two full-time and two part-time bakers working under the Caroline's Cakes mantel, business is booming: turnover has leapt by a massive 77%.
"It's made a hell of a difference, not just financially, but personally as well," says Caroline. "The main reason for giving up my job at the university was so I can spend time with my husband and parents – I'm a carer for my father, who has Alzheimer's – and fulfill my passion for travel.

"Now, I can go away and leave my business in the hands of people I trust; it's sustainable even when I'm not there, and I have the quality of life I was looking for when I started out. Without Simon, I would have made myself ill and I wouldn't have been able to carry on.
"It's incredible that in just half a day I was able to totally change the business model and turn it around to the extent I have. When you're a small business it feels a bit frivolous to spend money on advice, but one of the things I've taken away is investing in that strategy and long-term planning is essential, no matter how much experience you have."

To request Business Doctor's FREE franchise prospectus, click here.
---
Interview with bfa Franchisee of the Year Finalist, Andy Mee, Business Doctors - 11-July-2016

When did you become a Business Doctor?
I became the Business Doctor for the North Buckinghamshire and Oxfordshire regions seven years ago, back in May 2014.
What did you do previously?
I am a qualified accountant who moved into general management shortly after doing an MBA. I have run businesses in corporate, private equity, and family-owned environments. Just a selection of my previous experiences include;
Finance Director at Compass UK, where I provided leadership to the finance team.
Managing Director for Selecta UK
Managing Director at American Dry Cleaning
Why did you decide to buy a franchise?
Having left corporate life, I wanted to see if I could set up a business on my own. Having looked into it, I felt a franchise business was the lowest risk and came across Business Doctors when doing my research.
What do you enjoy most about being a Business Doctor?
You can make a real difference to your client's business. What we do isn't rocket science, however, most business owners don't have the inclination, time, or skill set to do what they know needs doing. That is where we step in – our strapline "we don't just coach we get on the pitch" really sums up our approach. We roll our sleeves up and help clients make real progress in their business. The positive feedback we get from our clients is what makes the job so worthwhile.
What would you say to someone considering a BD franchise?
It is a great way of creating your own business but with a safety net. It's hard work as is any business start-up, however, there is immense personal satisfaction in creating a successful business. Opportunities also present themselves over and above the traditional Business Doctors approach which might lead to formal nonexec roles or investment opportunities.
Briefly describe one of your most successful and rewarding projects
MotorDocs, an automotive digital software company was a fledgling venture in need of guidance when I was introduced to the business owner Ritchie Kelk six years ago.
The business was centered around Ritchie's soon-to-be-launched revolutionary electronic deal file platform – iDealFile, specifically designed for use in the automotive dealer sector. The product enables car dealerships to move away from traditional unsecured manual paper-based document processes to a secure digital document system. Ultimately, the software was developed to make car sales much more efficient and auditable whilst also significantly reducing paper, storage, and retrieval costs and improving sales productivity.
Over the course of the last six years, I have gone from being Ritchie's business coach to an investor, to then finally running the day-to-day activities as Managing Director. During this time we have :
Built the fledgling business into a multi-million annual revenue company with our software installed in over 600 locations.
Raised finance to accelerate the growth of the business and fund product development.
Developed a suite of software products to eliminate paper processes within a car dealership.
Won an industry award – Motor Trader IT Innovation of the Year 2019.
Built a high-performing team centered around the values and behaviours that underpinned the culture of the business.
Sold the business for a multi-million-pound value to a strategic buyer in June 2021.
How would you summarise this experience?
This was initially a classic Business Doctors client relationship which developed into a productive and highly enjoyable deep working relationship and ultimately a very beneficial exit.
---
Business Doctors offers franchise owner flexibility and proven model. -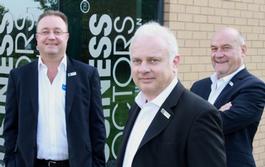 Peter Searle has been the Business Doctors franchisee for the Maidstone and Medway areas of Kent since October 2015. He joined the national business support network after moving on from his role as operations director in three profit centres in Aylesford, Kent, which had a combined turnover of £56 million.

With a background in civil engineering and building construction management, Peter's more recent career has seen him manage projects in retail, commercial, custodial, health, education, industrial, leisure and residential sectors.

His exceptional ability to turn his hand to any sector and manage multiple high-level projects simultaneously saw Peter manage 22 live projects across Kent and South London, ranging from £250k to £19 million in value, immediately prior to the launch of his franchise.

During his building management career, Peter progressed to become a director for national property, residential, construction and services group Kier. During his time there, he was responsible for restructuring the business several times during the recent recession in response to external environment and customer demands.

He decided to make the switch to franchising in summer 2015, while browsing Making Money magazine. He chose a franchise rather than setting up his own enterprise as it offered him a proven model, along with the credibility of national coverage and the supporting skills of his fellow franchisees. He chose Business Doctors because it appeared more flexible in its approach than other areas he researched, as well as being the closest match to his ideal activity.

Since establishing his Business Doctors franchise, Peter has been getting to grips with the different processes involved from his director-level career. He's enjoyed exploring his territory, both geographically and in terms of discovering new aspects of business, and is particularly enjoying helping his clients unlock their potential and exceed their original hopes for their business.

Peter has an Open University MBA and has been a judge for the Construction Manager of the Year Award (CMYA) for the Chartered Institute of Builders (CIOB). He was the founding chairperson of the reformed Constructing Excellence Kent Club, which aims to improve performance in the construction industry in Kent and across the UK.

To those considering taking the plunge into franchising, Peter advises to read the book Street Wise Franchising, as well as carry out a monthly critical review of a working business plan.

As for future plans, Peter says he's happy to take a dose of his own medicine and focus on the segment of the market which works best for him.

For more information about Business Doctors, click here.
---
Corporate director becomes certified SME business coach -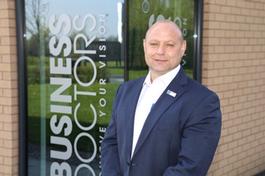 An accomplished Regional Director of a multinational brand has stepped back from the corporate world to support and coach small and medium sized businesses in Kent.

Steve Wheeler had worked for various companies within BT Group for 24 years, the last five of them as BT Local Business' Regional Director for London and the South East.

Now Steve (50) from Chislehurst has become the UK's latest certified Business Doctor and is looking forward to working with SMEs in the Tonbridge and Sevenoaks areas.

He will be focusing on how to make them more successful, with an emphasis on topics such as strategy, customer experience, management and leadership, as well as recruitment and retention.

Steve said: "I'm looking forward to getting to know businesses in my area better, and helping them to succeed.

"SMEs are vibrant and all about people; they're fast-paced and face unique challenges on a daily basis. At BT I discovered that it really mattered to each individual SME what I could do to support them – each problem or solution was a big deal."

Steve's achievements as Regional Director included leading the transformation of an underperforming region, by encouraging better collaboration and strengthening sales teams. Responsible for turnover that exceeded £200 million, he succeeded growing revenue and market share growth in the SME sector.

His other roles at the group included Head of New Business (BT Directories, London area) and UK Head of Inbound Services (BT Corporate Sales division).

"I'm excited about the prospect of sharing my expertise and helping within what I can only describe as a 'real' environment," he said. "I'm sure owners of small and medium businesses will know exactly what I mean! So I applied to become a Business Doctor. The culture and philosophy are a good fit – caring, collaborative and supportive."

Business Doctors' is an elite network of business coaches, armed with first-hand experience of driving SME growth and creating sellability – there are currently only 45 approved coaches UK-wide, who are based across most regions.

Co-founder of Business Doctors Rod Davies said: "While he's had experience within a very large company, Steve's roles have always involved successfully working with SMEs. He has genuine interest, understanding and strategic approach to creating success that SMEs in Kent will find very beneficial."

When he's not business coaching, Steve is preparing to assist and develop the next generation of rugby players: from next season he will be head coach of the U8's at Old Elthamians club.
---
Creating a fulfilling life with a Business Doctors franchise -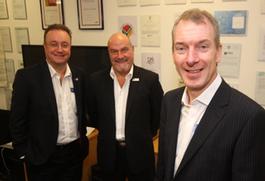 Previously an employee of a global company, Peter Fleming spent a year carefully planning his transition from corporate life to becoming his own boss at Business Doctors Cumbria.

As a recent Business Doctors franchisee, Peter is able to recall his first busy months of franchising and what his previous expectations of becoming his own boss were. Here he reveals how his expectations have compared to the reality of the move from employment to running his own business.

"After 28 years I was ready for a new challenge. I had a good salary and package, but I felt I had to make a choice between security and something more fulfilling. I was ready for a better work-life balance too - at the time I was travelling a lot and spending several nights a week away from home."

Due to the lack of fulfillment within his corporate life Peter started to concentrate on his own wants and needs. "I reviewed my skill set and what I enjoy, with the idea that I'd set up my own business. In all, I spent about a year getting to know myself and exploring the market and industry trends. I started to realise there were franchises offering what I wanted to do, so I researched them and came across Business Doctors, which seemed to fit how I worked and wanted to work; having and using a strategy model."

Following a meeting with Business Doctors co-founders, Matt Levington and Rod Davies, Peter continued his research. Although he was impressed with the franchise opportunity Business Doctors offered Peter did not want to jump straight in. "It was a six month due diligence process. If I was going to leave a secure job, I had to give my fresh start the best chance. It is important to see a franchise in operation, so I attended franchisee events and asked 'can I see myself doing this?'. The answer was yes!

"So I produced two business models, comparing how I would go it alone versus going with a franchise and identified my strengths and my weaknesses, highlighting what I needed to learn. I looked at the Business Doctors offering, the training and support available, proven results and how their business model would enable me to scale up my business. The strength of a brand is important to me too, as it would add weight to my own."

Instincts kicked in and Peter knew Business Doctors culture and philosophy fit with his personality and values. With this in mind, as well as the impressive meeting, plus being able to see himself as a Business Doctor Franchisee, Peter took the first steps to become his own boss.

During the first 6 months of becoming a franchisee, Peter understands that 'trusting your gut' is as important as the research when choosing which franchise is right for you.

"In hindsight, it was right to believe that if you're working for yourself you have to make sure you enjoy what you are doing. The rewards are beyond financial. Now, I have total control. I'm working as many hours as I was in the corporate world, but I'm investing in my brand and my future. My biggest challenge will be slowing down - I'm choosing to work 60-70 hours a week, but on the other hand I've only spend four or five nights away from home in the last six months.

And I was right to do the groundwork too, but I think I did too much. It is a big step to take the plunge and step out of a secure job. But I thought, what's the worst that could happen? I could lose a bit of money and time. It's about knowing what you're getting into, but go with your gut, don't over do the research.

It's going better than I expected. I won contracts early on and I am continuing to build my private clients, plus there is the support from Business Doctors and the other franchisees. Yes, even mentors sometimes need mentoring!"
---
Redundancy wasn't the end, but the beginning of Business Doctors -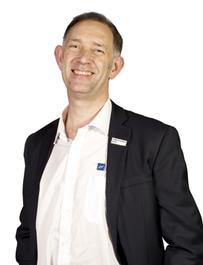 Being made redundant after 25 years as a directory of a retail company, Kevin Cook saw this as the perfect opportunity to make the dream of becoming his own boss a reality. Having already made this decision Kevin knew joining an established franchise brand was how he could make this dream come true. He even knew which franchise he would choose - Business Doctors!
"I saw an advert for Business Doctors in the Chamber of Commerce magazine, three or four years before I joined them. I wasn't looking for a job at the time but something in the advert ticked all the boxes so I kept it in file. When I lost my job due to the recession, like many others, the advert was still there. I thought the timing was right and I approached them."
Although he realises he could have done it alone and been successful, after four and a half years as a Business Doctor franchisee, in Cheshire, Kevin truly believes he made the right decision to invest into a franchise rather than starting a business on his own.
"With a franchise you're dealing with a proven method. All the statistics I saw at the time said 50% of businesses fail in the first 12 months, whereas the statistics for franchises were positive, so the pleasures outweighed the pitfalls for me.
The Business Doctors model is a tried and tested methodology; hours and hours of time have been spent on their toolkits, which meant my time was saved. You don't even have to worry about the colour of your business cards. I was able to go straight out and start working and delivering for customers. Time is important to start getting money coming in right away, and the franchise method supports this ethos.
Having the support network allows you to deliver much stronger solutions to clients. If an issue arises we will have a specialist somewhere on the network to help us. The support really shouldn't be underestimated. It was needed in areas where I didn't think it would arise. I have my own geographical patch, but working as a team we have been able to deliver major projects for places likes Liverpool council even though they are not my territory. As a sole trader without the franchise behind me I wouldn't be able to get contracts like that. The franchise widens my range of work and the companies I'm able to work with."
As much as the ultimate dream for most is to work be their own boss, Kevin has some advice. "Self-employment is not for everybody; you need to understand the pleasures and the pitfalls."
For anyone considering a franchise Kevin also has some words of wisdom - Choose a franchise that you believe in! "One of the keys to being successful is that the franchise needs to feel right; the core values need to align with your skills. If only half of the core values apply, they wont be able to help you tick all the boxes. You need at least 75% of shared views, and how you do business needs to be combined."
Aspiring entrepreneurs long for the perfect work-life balance which is achievable however Kevin admits this is not always his main priority. "I'm a workaholic so I don't have a work-life balance as such, though from time to time even I have to pull myself out and say I need a holiday.
The nice thing about it is you are completely your own boss. This Thursday I might go windsurfing if the weather's good. In a corporate career you can't take a day off at the drop of a hat. As a franchisee I don't have to answer to anyone else."
---
Life after redundancy...with Business Doctors -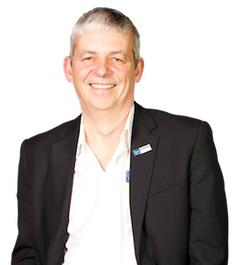 Operations Director for a manufacturing company, Terry Houghton, found himself facing redundancy when the company went into administration.

At 50 years old, and having spend 30 years in large organisations, the option of investing into a franchise was not something he had considered before. However, since joining Business Doctors four and a half years ago, as a regional franchisee, he has not looked back. Terry's Merseyside based Business Doctors franchise has been very successful and he is now a mentor for other franchisees in the North-West.

"After 30 years in manufacturing, I applied for similar jobs and had a couple of interviews but I wasn't able to find what I really wanted, so I gave up on that idea and looked at buying a business instead."

With his years of experience in the commercial sector Terry was motivated by the concept of running his own manufacturing business but the companies he came across for sale were not desirable due to the lack of saleability.

"There were issues with these companies – mainly that they are heavily reliant on the business owner, which meant that when they left, there was no business to sell. This kind of scenario isn't peculiar to manufacturing; I've seen SMEs from all sectors make the same mistake. Businesses need proper structure."

This sparked an interest in coaching businesses but still with the idea of running his own business, Terry attended the British Franchise Exhibition in Manchester to see what franchising was all about and what his options would be.

"I didn't know anything about franchising at all at that point, and I hadn't realised that you could coach businesses as a franchise."

Terry spent several months researching his options, trying to find a franchise opportunity that offered everything he was looking for in terms of how he wanted to work and one which would support him throughout.

"I didn't have the confidence to build my own brand, so the franchise route seemed a good idea. Even franchises in the same sector are all quite different. I wanted to enter a situation where I felt my expertise was valued, and not one where there was too much head office control."

Having looked at the offering from Business Doctors, Terry felt this opportunity "ticked all the boxes" and it has not let him down!

"I'd never considered franchising before so I wasn't sure what to expect, but there have been no nasty surprises even though it was scary – not from the perspective of doing the work, but actually getting the work."

Now Terry has entered the small business world via Business Doctors, he is delighted at how dynamic this sector is in comparison to the corporate world.

"In an SME people make decisions and act on them, rather than debating something for months. If I make a suggestion I get to see the results fairly quickly."

With the ability to use his experience to his advantage Terry has achieved excellent results for himself and his clients. The support Business Doctors have provided Terry has given him a very high level of career satisfaction.

Terry now enjoys using his influence to add value to businesses from a saleability perspective, which he failed to see when searching for business to buy himself, as well as through expansion.
---
Business Doctors franchisee enjoys success with new career - 10-March-2015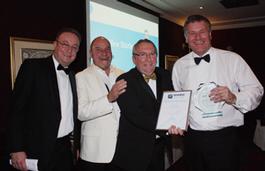 Andy Mee initially qualified as an accountant working in commerce. Upon qualifying he spent the following 8 years working both in finance and non-finance roles within Lex Service, during which time he gained an MBA from Cranfield.
In 1998 Andy joined Compass Group and continued working within finance becoming Finance Director of the Specialist Markets Division. In 2005 he become MD of Selecta UK and Ireland, which subsequently was sold into private equity in 2007. Andy continued to run the business for a further 5 years until October 2012.
It was Andy's next job role which made him aware of franchising. "My last role was as MD of American Dry Cleaning Company (ADCC). I was aware of franchising from my time at ADCC as we looked into it as an option to grow our collection and delivery service".
After 30 years in corporate life, Andy decided to look into running his own business after leaving ADCC in January 2014. He wanted to build something for himself and have the personal freedom which is not always available within corporate business.
"Having made this decision I then looked into franchising and decided this was the best option. I decided to choose a franchise that played to my strengths and experience. The 'consultancy' type franchise was the most appropriate based on my past career. Once I had settled on this I then looked into the franchises available within this sector."
Having carried out significant research into the different franchises available Andy chose Business Doctors because of the strong brand presence, the support available to franchisees, the culture in particular the collaborative nature and importantly the founders of the business.
Andy used his personal savings to invest in the Business Doctors Oxfordshire and North Buckinghamshire territory in May 2014. Having made this significant commitment he began the training programme. "The initial two stage training at Head Office and then the in-field support was excellent and provided early confirmation I had made the right choice."
Important to the decision to take on the franchise was the support of his wife. Whilst she is not involved in the day to day running of the business she is a shareholder in the business and as such takes an active interest in the development of the business.
As with all new businesses, whether setting up on your own or investing in a franchise, there are many challenges in the early days. Running a franchise business is a whole new experience for most people and Andy is no exception. "The main challenge is the initial few months while you are establishing both the Business Doctors brand and your own personal brand in your territory. During this time you put in a tremendous amount of effort for little monetary reward. Maintaining your confidence during this period is important and focusing on the small successes you have rather than just the longer term goals helps."
Unlike starting your own business, where you are largely on your own, investing in a franchise gives you support from day one. You have both the support of the franchisor and the existing franchisees, all who have experienced and overcome those initial challenges. "This is where the franchise approach is important as it provides you with the confidence you are doing things correctly and if you follow the franchise model then you will be successful."
"Despite the early challenges there have also been many highs to running my own Business Doctors franchise. Interestingly it is the small things that provide the biggest sense of achievement, especially in the early days such as; successfully completing the training, attending your first network event, your first sales meeting, and your first successful seminar. Then you have the more exciting achievements; winning your first client, raising your first invoice and then getting paid!"
In November 2014 at the Business Doctors annual conference, Andy capped off his first six months by winning the New Franchisee of the Year award, which to date has been his most memorable so far.
Andy plans to build on his early success through growing the Business Doctors brand in his territory and continuing to contribute to the ongoing development of the franchise.
He would recommend considering franchising to anyone who is thinking about running their own business. He does have some advice though. "I have three pieces of advice to anyone considering investing in a franchise; firstly look at those franchises that play to your skills and experience, secondly do your due diligence but also make sure it is what you really want to do, it is both a head and heart decision, and thirdly, do follow the franchise model – That's why you bought that franchise in the first place"
---
Business Doctors welcomes new franchisee in Cumbria - 02-March-2015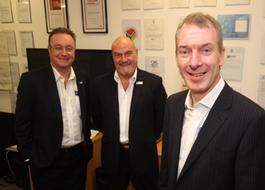 Local businessman, Peter Fleming is the latest to join the Business Doctors expanding network. Based in Carlisle, Peter will be providing support and strategic advice to owners and directors, helping them to improve their productivity and achieve their potential.

With years of experience in sales and operations management utilising coaching behind him, Peter feels he is well equipped to help SMEs grow. This led him to join Business Doctors, the UK's fastest growing support service that delivers hands-on, aspirational support.

Peter said: "I have a background in business development and experienced in providing coaching for sales and business growth strategies which will benefit SMEs. I grew through the ranks to become Commercial Sales Director then Operations Director, responsible for 320 staff.

"I'm very enthusiastic about developing franchises in the area, and I'm looking forward to the challenge. I have lots of ambition for the future and am keen to use this knowledge and experience to give something back to local businesses and business owners."

Co-founder of the Business Doctors Rod Davies said: "We are delighted to be strengthening our presence in the Cumbria and Lancashire region. Peter is a great example of our Business Doctors across the country. His experience will enable him to provide excellent support to SMEs so they can achieve their potential."

Business Doctors' advice is geared to drive business growth, from strategies for sales and boosting profits, to advice for effective people management, accessing finance and acquiring other companies.
---
Freedom of working for himself, with Business Doctors franchise - 26-January-2015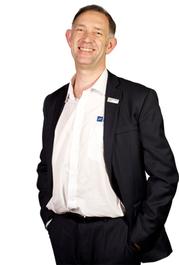 Franchisee: Kevin Cook
Territory: Cheshire
Franchise: Business Doctors

After being a Director for a Retail company for many years, Kevin Cook wanted a change of career but just like many people looking for a new direction in life, he wanted the freedom of working for himself.

Kevin researched his options and franchising seemed the best solution, as he would have the opportunity to enter into an already established brand with a proven, successful business model.

Having found a shortlist of 3 franchise brands and meeting with them, Kevin found the Business Doctors Franchisors, Rod Davies and Matthew Levington, very informative and most of all approachable. The opportunity to join Business Doctors during its early stages of development was exactly what Kevin was looking for.

"I'll never look back. It's one of the best decisions I have ever made. It has allowed me to fulfill a dream of running my own business, drawing on my prior experience, to deliver a fulfilling service. It has given me freedom and flexibility, an improved work/life balance and the motivation of being in control of my own destiny. You get out what you put in!"

Kevin has now been a Business Doctors franchisee in Cheshire for two and a half years and the biggest challenge he has found is adjusting to life being his own boss!

"I enjoy the freedom of working for myself, but the biggest challenge I have faced so far is mainly adjusting away from the corporate life to running my own business, understanding and navigating through the bookkeeping & VAT returns and all that, that entails!"

"Despite these very minor challenges, after two-and-a-half years my franchise is now firmly established. Since day 1, the franchise model has allowed me to focus on client engagement, service and delivery. It has taken so much of the pain away in terms of administration and set up, with a comprehensive marketing, branding and support package up front."

"I am looking forward to continued success as I expand it across my regional territory."

When Kevin was asked what advice he would give anyone looking to invest into a Franchise, he says, "Do something you love doing and success will usually follow! Do your homework – research, speak to lots of different people and always speak to existing franchisees. The franchise business models are not universal. I was surprised at the extent to which the perceptions of the franchisor of the franchisor/franchisee relationship varied. Remember it is your business!"
---
East Cheshire operation boosts Business Doctors franchise in North West - 02-October-2013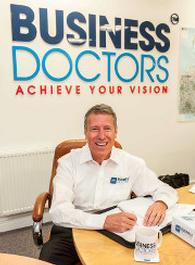 Business Doctors, the UK's fastest growing support service for small and medium-sized businesses (SMEs), has established an operation in East Cheshire, building on its well-established presence in the North West of England.

The business, which provides support and strategic advice to owners and directors of SMEs, will be run by local man John Redfern, who joins after spending 10 years running his own consultancy service for business owners. In this role John worked with companies across many business sectors, including manufacturing, high street retail, online retail, IT, engineering and training.

Business Doctors, which now has 31 operations across the country, provides businesses with advice to drive business growth, from strategies for sales and boosting profits to advice for effective people management, accessing finance and acquiring other businesses.

John also spent many years at the sharp end of business himself, building up a packaging company from scratch over two decades to create a £6m operation that he ultimately sold to his management team. The business is still thriving today under its current owners.

He said of his new challenge: "I am delighted to have joined Business Doctors. It takes an adaptive approach to helping SMEs, tailoring its strategies to each business, and that really appeals. In particular I will be working closely with the other Business Doctors, drawing on our respective skills to help our clients and to promote business growth here in East Cheshire and further afield.

"I am passionate about helping local businesses to survive and grow and with my wealth of experience I am really looking forward to meeting business leaders in the area who are looking for practical support to grow profitably."

Rod Davies, founder of Business Doctors, added: "We are delighted to have yet again grown our presence in the North West, with John joining us to head up the operation in East Cheshire. Having been there and done it at the highest level in business, John is typical of all our Business Doctors around the country. They are not just consultants, but are proven business people who can advise and support based on real, on-the-ground experience."

The East Cheshire operation is the sixth Business Doctors to open in the North West, where it sits alongside offices covering Merseyside, West Cheshire, Stockport, Central Manchester and North Manchester/Lancashire.

Business Doctors has been described as the antidote to Dragons' Den. With its extended coverage nationally, its experts have plugged the gap left by the closure of Business Link by helping business leaders take control of their future and achieve their vision.
---