The Alternative Board Franchisee Case Study Feed
Last updated: 05-March-2021
---
My TAB Franchise Story: Mark Kane -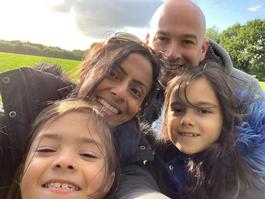 How long have you owned your franchise?
8 months (but launched in June 2020, 2 months after signing)
How did you discover franchising?
I have always been aware of franchising but as I always had an idea that I would one day run my own business I did keep an eye out on the BFA website every now and then to do some research on poten- tial franchises.
What was your job / career immediately before buying your TAB franchise?
I had worked for one of the UKs biggest and best Investment Management companies where I had been the operational lead for a new online portfolio management offering, I was responsible for a number of different operational teams and was also responsible for a multi-billion pound ISA plan managership.
Why did you choose TAB over other franchises that are available?
For me TAB stood out in a number of different ways; the service that is provided to TAB members greatly appealed to me and I saw a huge amount of value in that, there is poten- tial to scale the business, the TAB community as well as the support and training from HQ were and are all really positive points. I did say at the start of my TAB due diligence that if it didn't work out for me with my TAB territory that I would still look to join a TAB board as a business owner.
How have you found the training and support you received from your franchisor?
It is very good, there is a lot to learn and take in at the start but the support from the HQ team and also other TAB franchisees has been excellent and we have the ability to join any future training session for a refresher if we want.
What challenges have you faced while getting to know / running your TAB business?
Training, launching and building the business during the Covid 19 pandemic has been a challenge but the TAB model lends itself very easily to an online/virtual format.
What 'highs' have you experienced in owning your TAB business?
Launching two boards within my first two months was amazing and beyond my expecta- tions but receiving really positive feedback from members about how valuable their TAB experience has been particularly pleasing.
What are your plans for the future?
My plans are to get to three boards and to start to look for a partner to come into the business to help with growth by taking on their own boards.
What would your advice be to someone thinking of buying a franchise?
Research, do your due diligence Talk to several current franchisees
See if you can experience the franchise as a customer/service user
Launching a TAB Franchise during the pandemic...
How robust has the TAB model been?
It's been extremely robust, the model translates very easily to an online format. I have held all my board meetings online so far and whilst we all look forward to having them in person we have still been able to deliver real value to members.
What can you say about the support from tab head office and the wider community during this time?
Great support received, there's always someone you can contact no matter what the issue, and everyone is open and willing to help.
What difference do you think you have made to your members?
Feedback received so far has been really positive and encouraging, the relationships built up in a relatively short period of time has been great and being contacted by a member because they need to discuss a particular issue or simply want to share good news is a very privileged and pleasing position to be in.
To learn more about franchise opportunties with The Alternative Board, click here.
---
Voluntary redundancy called for a change - 23-October-2020
Paul Winterbottom has been a franchise owner with The Alternative Board (TAB) since April 2014. When offered voluntary redundancy, Paul left his position at NatWest which he had held for more than 30 years in order to pursue a new career and his dream of being a business owner.
"When I left the bank I wasn't exactly sure what to do next so I explored a few potential avenues. I had known about franchising for a long time because I worked with clients at the bank who ran their own franchises. I found TAB by working with a company that matches potential franchisees with franchisors. They evaluate you in terms of skills, experience and interests etc. and then come back to you with options to choose from. They suggested a few franchises to me including a consultancy franchise, a care franchise and TAB. I investigated the other options but didn't really do anything with them because it was TAB that really stood out."
Whilst at Natwest, Paul held various roles but for the last 20 years had specialised in working with small and medium sized businesses on business development and growth. He was confident that this experience meant he would have the skills and knowledge necessary to run a successful TAB franchise.
"Whilst researching the opportunity with TAB I did a lot of due diligence. I researched on the internet but I also spoke to around 10 existing franchise owners before making my decision.
I visited a couple of TAB boards to get a taste for the business and I spent a couple of days at head office in Harrogate. Once I'd made the decision to join TAB, I attended the UK conference because I wanted to meet the rest of the franchise network."
Launching my TAB busines
The TAB training programme ensures new franchise owners are confident and capable both in recruiting members to establish their TAB boards and in providing the full range of TAB services to retain those members for the long term. Your initial training is followed by in-field support helping you translate the theory into practice and kick-starting the launch of your new TAB business.
"My training in Harrogate was great. Everything I needed to know about how to run the business was covered at my own pace and it wasn't rushed through at all. TAB's programme of telemarketing also kicks in in order to generate you initial appointments, so that you can get members signed up to your boards and really hit the ground running."
"I had plenty of support when I ran my first board, an existing franchise owner came and supported me which made a big difference. With TAB there's a strong community ethos and I haven't come across anyone who won't try and help you, they're a great bunch of people. TAB franchise owners are actively encouraged to create a supportive environment."
"As additional support, TAB also holds monthly meetings for franchise owners across the UK. The methods we use for our members are also used by head office to support us. We all take an issue, problem or business opportunity we're dealing with and put it to the TAB franchise owner board in order to get advice for our own businesses. What could be better?!"
Paul's advice to you
"My advice to anyone looking at getting into franchising would be to speak to as many franchisees as possible including those who may not be doing so well and those who have given it up. Do your homework and find out what will happen if things don't go well for you. Find a franchisor who will offer you additional support if you are struggling. With TAB, I think you have to see how the business works before you join. Attend one of the boards as a guest; they're not just a mental exercise, it's an experience you should have to get a flavour of the business you'll be joining."
Business success so far
In a little under six months, Paul saw a steep uptake in board members and the demand for his services. His eyes were firmly set on expansion and growth, and he seemed set for a long and successful career.
4 years on, Paul runs 3 boards and 12 months ago brought in a business partner to help him grow his business further. Paul has the accolade of being a third time winner of the TAB UK Franchise Owner of the Year award which is a great achievement.
Learn more about franchise opporunities with The Alternative Board here.
---
Interview with Jonathan O'Shea, The Alternative Board (TAB), Bristol North -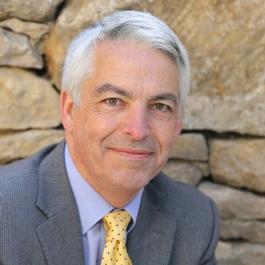 TAB franchisees come from many different career backgrounds, Jonathan, for instance, was an accountant, then a finance director in the charitable sector and then a chief executive in the charitable/not for profit sector.
It was while researching a role at the British Franchise Association (BFA) that he became more aware of franchising. Shortly after he saw an advert in a recruitment piece that talked about The Alternative Board (TAB) and as they were registered with BFA they already had a seal of approval for him.
So why did Jonathan choose joining a franchise over carrying on in an employed career?
"I felt it was time to start my own business but I didn't want to start everything from scratch and joining a franchise meant I would be part of a community with common goals. My nature (I like being around people) meant that I didn't want to be on my own and develop everything myself."
When asked why he chose TAB over other similar franchises available Jonathan enthusiastically answers: "The franchisors themselves! The bit that stayed in my mind was not so much the Discovery Day itself but with my initial calls with the franchisors as I continued through the recruitment process.
"We met a couple of times and involved Julie (my wife) as it was a big commitment for both of us even though Julie would not be part of my business. Looking in their eyes I could clearly see that it wasn't about making another sale; it was about making sure I got what I wanted. Their approach suited me down to the ground."
'Excellent and comprehensive' is how Jonathan describes the training and support he received from TAB. "The materials were good and head office are genuinely there to answer all my questions, they are relentlessly receptive and polite. From the word go I felt part of a community that was there to support me."
It's been 4 years now since Jonathan joined TAB so what challenges did he face getting his TAB business up and running?
"First and foremost, it was learning the TAB process and developing new skills
Sales – I had NEVER had to sell a product or service in my life! But the training equips you with the tools and sales process, perfecting the 'elevator pitch' etc.
Becoming a salesperson - Gaining confidence in my abilities as a coach as well as a new business owner. The combination of ongoing training and sitting on our own franchisee Peer Boards give you the support you need. Being a business owner was not what I expected to start with, having spent a lot of time with business owners in my career the reality is stronger and a bit more lonely than you expect it to be. The TAB community is always there for you, but it is up to you to motivate yourself, crack on and get things done, no one is going to do it for you.
Signing his first Board Member was Jonathan's first 'high' - from the initial meeting booked through telemarketing to the signing and the feeling of relief that he'd actually done it!
His next 'high' was holding first Board meeting where a member of the TAB head office team went to support him. By the time he was holding the first board meeting for his third board he definitely felt like it had more solidity.
Jonathan enjoys supporting and coaching his board members and it has been particularly interesting over last few months. Seeing the benefits they get from talking things through and value of the boards has been epic. He really feels that he has made a positive difference to people's lives.
Jonathan plans to keep working for the next 10-12 years and then sell his business on.
What would Jonathan's advice be to someone thinking of buying a franchise?
"Do it, but do thorough research beforehand. Understand the finances thoroughly. People need to know what the optimist and pessimistic outcomes might be. You will need the finances to see you through the launch period and you will experience highs as well as lows, but it is so worth it in the end"
Learn more about franchise opporunities with The Alternative Board here.
---
From headhunting for others to finding the perfect franchise for himself - 28-August-2020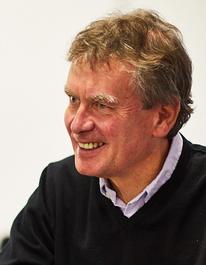 David Abbot is logical, systematic and likes to ensure he has all the facts so he can think things through before he makes decisions. He has been with TAB since January 2017 and currently works with 18 members (all business owners themselves).
Prior to joining the franchise David trained as an HR manager, having gained a business studies degree, working with companies such as BA and Honeywell. Eventually he was tempted into the headhunting business by a supplier and, having learnt the business for 5 years, decided to set up on his own.
David built up his practice until, some years later, he was approached by a US company interested in buying the business. The sale was successfully completed and he continued working for the acquiring company for a few years. Circumstances change and David decided to buy back the business, but after running it for a while longer he decided that he wanted to do something else.
At the time David was working with a coach to consider options for his future; he established that a B2B franchise could be a good way forward. David didn't want to start from scratch again and was keen to develop something within a tried and tested framework.
He looked at a number of B2B franchises and eventually found The Alternative Board (TAB) via LinkedIn.
What made David choose TAB over other, similar, franchises available?
David explains: "I like and believe in what TAB does. It's a good thing and provides an invaluable service to the business community; plus it plays to my strengths and I really like the people. At every stage on the TAB 'recruitment' process I expected to see something I didn't like, but that wasn't the case, so I thought, I'd better do this!"
David had about two thirds of the required funds available and borrowed the balance from the HSBC franchise unit; they were one of the funders TAB suggested he speak to.
He has found found the TAB training and support to be, in his words: "Brilliant! Because of my background in HR, I was slightly cynical about how good the training would be, but the quality was outstanding. The ongoing support is very good, with the right people who have the right attitude and want to help."
TAB practise what they preach, and all TAB franchisees sit on a 'peer board' each month with other TAB franchisees. It's so helpful for them to learn from others who have done it before. There is also some good learning experiences to be gained about managing your own TAB Boards.
Every new venture faces challenges, with TAB David says that: "You've got to be able to sell the service and talk with conviction about the benefits of the TAB membership. Unless you can do that, you won't make it. I've had to sell my own services before so it wasn't a great shock when joining TAB, especially as it's not a 'hard-sell' process.
"My main challenge was logistics and scaling. I had a tsunami of activity which meant there was a lot to deal with - but it was also a nice problem to have!
"Above all, one of my biggest challenges has been that your lead generation activity has got to be continuous – it doesn't work as well if it's turned on and off. Keeping the faith that the tried and tested marketing techniques work is important and taking a deep breath and committing to spending on lead generation and marketing."
David has also experienced lots of 'highs' in his TAB business saying that the first time you realise you've made a difference to someone is a hugely satisfying moment, adding that: "TAB is unusual in that we focus on the business owner personally, as well as their company. Most business owners don't think about their 'personal vision' so there are some real 'wow' moments when we work through that with them!"
David reached his business goal in January 2020 which meant that he would spend less time on business development and more time playing golf, but then COVID-19 hit everyone. Since then he's been busier than ever supporting his members. He is now exploring the opportunity of bringing in a facilitator to work with him, with the hope that he can sell his TAB business in about 2 years' time whilst retaining the ability to run a TAB board or two.
What would his advice be to someone thinking of buying a franchise?
"Trust your instincts. Ask yourself, do I want to be working with these people? I knew I could recruit members I liked, but I needed to like the TAB people as they are the embodiment of the business. If you like and feel comfortable with them it's more likely to work. I came away from TAB's Discovery Day thinking I really like these people!
"The TAB recruitment process was very good, including the openness of their Due Diligence process."
---
content appened each time to the last CHILD element of it's container - which is the postswrapper. If the item divs are not in a container then the HTML will dispay but it won't show in the source as its not appended to a specific part of the DOM, but the DOM as a whole.