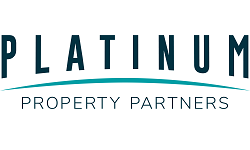 Platinum Property Partners Franchisee Case Study Feed
Last updated: 05-March-2021
---
Why experienced Franchise Partners decide to stay with Platinum -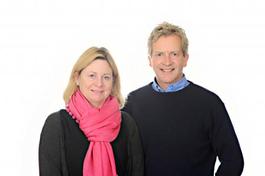 JOINED PPP - September 2013
PREVIOUS CAREER - Banking
PORTFOLIO LOCATION - Cambridge
NUMBER OF HMOS - 4
BIGGEST BENEFIT - Lifelong income
For Nick and Gré Duthie, Platinum Property Partners has certainly delivered on its promise to provide an income for life without the lifelong commitment; yet they want to stay part of the franchise. Why?
The Alumni Mastermind Programme offers a flexible and affordable way to remain knowledgeable and competitive in a challenging sector, while enabling them to stay part of an invaluable network of friends and colleagues. So the real question for Nick & Gré was - why wouldn't they?
More than six years ago, Nick and Gré joined Platinum to securely replace their income from a successful career in banking. Selling some assets to raise the capital needed to get started, they quickly built a portfolio of four Houses in Multiple Occupation (HMOs) across Cambridge within three years, achieving an average of 15% return on investment.
Happy with the level of income they'd achieved and in no rush to re-mortgage and expand their portfolio, they took advantage of passive commercial property investment opportunities that were available to them as PPP Franchise Partners.
Come 2018, their franchise agreement was coming to an end and they had two choices - leave Platinum with their business, profitable assets, 100% of the income, no subscription fee, knowledge, experience and great memories; or stay with PPP while retaining their business, profitable assets, 100% of the income, a small subscription fee and chance gain more knowledge, experience and special memories.
AN EASY DECISION
It wasn't a hard decision for the couple to make.
Having already seen huge value for money over the years, the opportunity to remain part of the network as Alumni Partners and receive all the benefits for a nominal fee was too good to miss.

"Nobody will completely understand how invaluable being part of the Platinum franchise is until you face the choice to leave," said Nick. "The training and knowledge gained is top class, but also their proactiveness in ensuring we are on top of legislation and competition in addition to their ability to motivate you."
---
Not UK-based? No problem. Build a profitable property portfolio from overseas -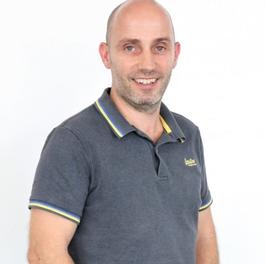 JOINED PPP - January 2017
PREVIOUS CAREER - International gym franchisor
PORTFOLIO LOCATION - Cheltenham
NUMBER OF HMOS - 2
BIGGEST BENEFIT - UK based income
It was almost a decade ago that Simon Clarke first heard of Platinum Property Partners but being based between Sydney and Kuala Lumpur meant it wasn't possible to join the franchise at the time. He was disappointed and desperately wanted to escape the corporate life of banking, so turned to investing in fitness clubs, which he still owns in Australia and Malaysia. However, the pull of Platinum remained.
Since first hearing Steve Bolton, the founder of Platinum talk at a property expo, Simon had kept a partial eye on property investment opportunities. He had some buy-to-let experience, having rented out his own properties when he moved around for work, and could see how property investment could go from being an active to passive business venture. But only the PPP model seemed to work the best.
FROM PASSIVE TO ACTIVE
Like any other Franchise Partner, Simon attended a Discovery Day and a one-to-one Director's Meeting to understand how it could work for him. After determining his investment location – Cheltenham – he met with fellow Franchise Partner, Mike Dixon, who would actively build his property portfolio for him.
Simon added: "Mike is very easy going and we got on immediately. You could also see straight away how knowledgeable he was and that he would have no problem helping me get a successful property business up and running."
The preparations for purchase mentoring were done via Skype and then Simon returned to the UK to attend the viewings and put in an offer. As it turned out, two properties were sale agreed within weeks and this is where Simon's hands-on involvement ended. He still made all the decisions, but without any of the time investment.
While he was working overseas and managing his other businesses, his property investment business was gaining momentum in preparation for his return to the UK and still generating upwards of 8% returns after project and ongoing management fees.
"There are a lot of dodgy businesses promising to double your money and promoting underhand tactics, but I never felt that with PPP," said Simon. "When I saw that years after my initial enquiry, PPP was still going strong and giving great returns, it only added to their credibility. As soon as I found out there was an opportunity for me to join, I jumped at it."
---
From knowing nothing about property before joining Platinum to closing her fifth HMO -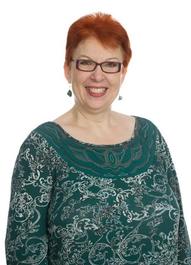 JOINED PPP - 2016
PREVIOUS CAREER - IT Project Manager
PORTFOLIO LOCATION - Greater Manchester
NUMBER OF HMOS - 5
BIGGEST BENEFIT - Financial and lifestyle freedom
Platinum's 390+ Franchise Partners have all had their own reasons for joining.
For Faith Staniforth, however, it was an extremely difficult period in her life that led her to seek positive change through property investment.
"I was very fortunate that I had a long and loving marriage to my wonderful husband, Keith," says Faith.
"But we all have a reason for change though and mine was a very personal one because my husband passed away suddenly."
Faith's career in IT was all about planning, so it was no surprise that, having lost Keith before his time, she very quickly put a firm plan in place to safeguard her future.
"I had a fantastic career and when Keith passed away, I was working as Head of IT for Lloyds Bank's mortgage operation, so it was a big job and lots of pressure at a difficult time," adds Faith.
"I was 55 at the time, so I was already thinking more about retirement, doing less work and making life easy for myself.
"Losing Keith was a big shock, but I didn't want to be in a position where I was making changes for the wrong reasons – it had to be a positive change.
"It took me a few years to get my head around what I could do and then in 2016 I joined Platinum."
MOVING AT PACE
Although she hailed from the North West, Faith had wider-ranging options for her chosen investment area.
After "a lot of due diligence", however, she opted for nearby Salford and moved to the Greater Manchester town so she could manage her properties easily.
Faith's plan to quickly build a portfolio of four HMO properties was ticked off inside two years, thanks both to her own drive and enthusiasm and the accountability and support of the Platinum team.
"I couldn't have done it without the mentoring because my career was in IT and application development – I didn't know anything about houses other than the fact I lived in one," laughs Faith.
"With the first four HMOs, I learned a huge amount and gained massive experience through repeating the programme that Platinum trains you in. It was incredible.
"Each of the four houses had something different about it, but prices started to rise in Salford quite quickly as we're close to Media City. I worked with Platinum's Buying Mentor Mike Dixon in 2016 when I joined, and we secured the first house for £180,000.
"It's worth more than £300,000 now and I spent £90,000 on the renovation."
"I couldn't have done it without the mentoring because my career was in IT and application development – I didn't know anything about houses other than the fact I lived in one"
EXPANDING THE BUSINESS
After Salford council amended local planning rights in 2019, meaning HMOs in the town needed planning permission for change of use, Faith was getting itchy feet and started looking for her fifth property elsewhere.
"My fifth HMO is in Macclesfield," she says.
"I came across a property there that had planning permission to be an HMO – but it was a commercial building.
"I'd used up my capital on the first four houses so I needed to be creative and utilise my pension pot with this one to secure it and there's where the help from the Platinum Power Team came in, because using pension funds to buy bricks and mortar can be hugely complicated when you don't know what you're doing."
Faith was able to secure the property for £100,000 and is spending a further £150,000 on the renovation – which will make the building a high-quality, eight-bedroom, eight-bathroom HMO and takes her total portfolio to an amazing 30 rooms across all five houses.
BIG RETURNS
"The fifth HMO will generate £40,000 a year in income," says Faith.
"Macclesfield is a new market for me, but I know with the standard of properties we create, we'll have no trouble selling the rooms.
"It was a complex process to purchase it through my pension and there is actually still more to do on that front once the renovation is finished.
"I couldn't have done any of that without the Power Team of mortgage brokers, tax advisors and lawyers.
"I've been using them all since 2016 and I'm still using them because they give me the confidence to do things that are far more complex but far better in terms of returns."
"I couldn't have done it without the mentoring because my career was in IT and application development – I didn't know anything about houses other than the fact I lived in one"
---
Interview: 'My 5 year goal was to earn £100,000 p.a. After 3 years I was earning £126,000 p.a.!" - 19-December-2019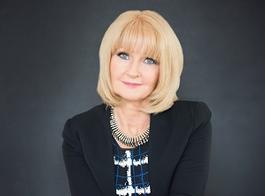 Joined PPP: 2010
Portfolio Location: London
Biggest Benefit: Substantial income for life
Gertie Owen joined PPP in August 2010. After 20 years of looking after her children and being, in her own words, being "a lady of leisure", Gertie wanted a new challenge.
As her children had grown into young adults, Gertie found herself with increasing amounts of free time. Around the same time Gertie's husband was made redundant, so there was a potential need for an additional income stream.
PPP appealed to Gertie as it offered a proven system to begin investing in property, providing cash flow as well as a growing asset base. Gertie had no previous buy-to-let experience, but with support and guidance on hand whenever she needed it, PPP offered the ability to achieve the income she wanted with the challenge she was looking for.
Since joining PPP Gertie has bought, refurbished and fully tenanted four HMO properties and has just bought her fifth, meeting her personal target. Gertie has gone from having no experience of buy-to-let or HMO property development to the 2013 'HMO Landlord of the Year', awarded by Landlord & Buy-to-Let Magazine. Gertie is in good company – the award's previous winner held the title for the last three consecutive years and is a Director of the Residential Landlords Association.
Speaking of her triumph at the awards Gertie said: "The awards evening was really special, it was wonderful; I had lots of landlords telling me I inspired them to do more for their tenants, after hearing what I do for mine – and I've been a landlord for less than three years. It was a dream come true to win and I was delighted to have my hard work and caring attitude towards my tenants be acknowledged, I feel being part of PPP has made me the landlord I am. It taught me so well to be the best, and I couldn't have done it without them."
"When I joined PPP my 5 year goal was to earn £100,000 per annum. After just about 3 years I was already earning £126,000 per annum."
Gertie believes what sets her apart from other landlords is the way she cares for her tenants; "I show it in all the things I do, from decorating all my houses at Christmas so it feels like home for them, to giving each tenant a Christmas present and also hampers to share. I take note of all their birthdays to make sure I give them cards and give them all eggs and cards for Easter. When doing viewings I always pick them up from the station and I do my best to match the personalities in my houses, so they become good friends."
The financial benefit has exceeded Gertie's expectations: "When I joined PPP my five year goal was to be earning £100,000 per annum, but after just about three years I was already earning approximately £126,000 per annum. That's now nearer £150,000 per year so I feel a great sense of achievement."
Do you want to take advantage of what Platinum Property Partners are offering? Learn more here!
---
Interview: ""It's down to PPP that we have the confidence to do this now." -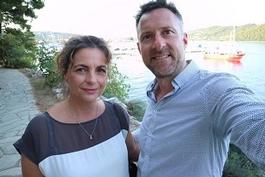 Joined PPP: August 2014

Previous Career: Chartered Civil Engineer

Portfolio Location: Watford

HMO's: 3

Biggest Benefit: Security

We sold our family home to invest in property

For the once risk-averse Andrew and Christina Wallace, the thought of selling their beloved family home of more than 20 years to become professional property investors would have seemed absurd. Yet, in the summer of 2014, that's exactly what they did.

Like many people who've enjoyed successful corporate careers, they were in desperate need of a change. The long hours of the working week were squeezing family life into shorter and shorter weekends. They wanted a challenge again, but also security.

They toyed with several business ideas but failed to take any action. That was until their son, who worked in an estate agent, came home with Steve Bolton's book, Successful Property Investing.

"I was immediately sold on the whole ethos of Platinum Property Partners and their way of investing in property," said Andrew. "We'd been looking at ways I could escape the rat race for years, but nothing had seemed right. We'd never considered franchising because it had always sounded as if you were buying a job."

Convinced that this was what they had been looking for, Andrew and Christina moved fast. They attended a Discovery Day and met some of the existing franchise partners.

The only caveat was the money they would need to build a meaningful portfolio of high-end HMOs (Houses in Multiple Occupation). Living in North Finchley, property prices were above average and they'd need at least £400,000 to get started.

Andrew said: "We knew that if we really wanted to replace our income and achieve our ideal lifestyle, we needed to take this risk and sell our home. We had hundreds of thousands of pounds worth of equity in our home, but we realised it was 'dead money' unless we sold the house and made our equity 'work' for us."

Christina added: "It was a lovely Edwardian house that our four children had grown up in. But for us, it made complete sense - to move our bricks and mortar from our own home to a portfolio of investment properties in a cheaper area that gave us massive returns."

So, after developing their first 7-bedroom HMO, which was originally a 3-bed house, they sold up and moved into a rented house in Muswell Hill. A further two HMOs followed – an 8-bedroom property, then a year later, a further 8-bedroom property which has just recently been tenanted.

"All of the properties are in the Watford area, running at 99% occupancy, and the returns have been even better than expected - 22% ROI and £35,000 annual profit per property on average."

"Just knowing how to utilise space and understanding all the planning and licensing regulations that come with larger HMOs have made our properties so much more profitable," said Andrew. "These extra bedrooms have paid for the franchise fee, the rent on our own home and still given us a healthy income to live off, which we couldn't have done without Platinum Property Partners."

Two years after joining Platinum Property Partners, Andrew gave up his full-time job and now both him and Christina are working on branching out into other areas of property investment.

"It's down to PPP that we have the confidence to do this now. There's always someone there to help you make the right decisions at every step and somewhere you can get information from immediately."

Their journey is far from over and they still want to buy their own home, develop a couple of properties and travel more, but it's great to know Platinum Property Partners has helped them on their way to the life and business they'd dreamed of.
---
From reluctant franchisee to property franchise mentor - 04-May-2018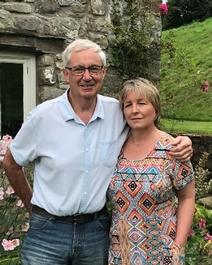 Back in October 2007, Mike Dixon found himself reluctantly attending the National Franchise Exhibition at the NEC in Birmingham with his wife, Carol. After a long and successful career taking in spells in the record, computer games, finance and sports broadcasting industries, a failed business deal left him with a desperate need to generate an income, and quickly.

With no desire to even attempt to apply for high-powered jobs and valuing his independence too much, Mike wanted to set up a new business with Carol.

"Out of desperation, we attended the National Franchise Exhibition, but I really didn't expect to find anything," said Mike. "To me, franchising was a very good, proven model for franchisors and for most franchisees but not necessarily for me as I saw it as buying a job where everything was very prescriptive. But then I came across Platinum Property Partners."

Towards the end of what had been a very uninspiring day for Mike and Carol, they walked passed the Platinum stand and were approached by a member of the team who leaped out and asked them if they wanted to make loads of money. This was done in such an amusing way that it made Mike laugh for the first time that day.

Mike added: "Here I was having my pre-conceived notions of property investors being a bunch of sharks confirmed to me! However, after a bit of harmless banter, we were introduced to Steve Bolton who calmly told us that he was about to give a presentation on stand. If we liked what we heard then we could have a chat, but if we didn't, then not to worry. At last, someone that wasn't trying to ram it down our throats – so we stayed."

Until now, Mike had never considered investing in property. His view of buy-to-let was that it was great if you wanted to build a property portfolio for capital growth but that you couldn't expect to earn much of an income along the way. Yet, here was someone telling him that there were all these people living in shared accommodation way beyond student years which meant you could earn a very healthy profit from this business model as well as building a portfolio for capital growth.

After listening to the presentation, Mike and Carol went home to carry out some due diligence. If what they'd heard was true, then this really could be the business they'd been looking for. Much to Mike's surprise, he couldn't find any dirt on either Steve or Platinum Property Partners and it became apparent that there really was a market for high quality shared accommodation.

The following week, he made the long trip from where he lived in rural Monmouthshire, Wales, to see Steve in Bournemouth. In those days, Platinum Property Partners consisted of five members of staff, including Steve, working from his home office and there were only nine Franchise Partners.

"Everything Steve said just made sense to me," said Mike. "Not only did the property investment model work, but there was a wonderful support network that would teach me everything I needed to know without telling me what to do. There was an element of freedom. We were actually encouraged to be our own business people and to also have multiple streams of income, so if we wanted to do something alongside it, we could do."

Mike likened it to the old saying, 'if you give a man a fish, you feed him for a day but if you teach a man to fish, you feed him for life'. This is how he felt Platinum Property Partners operated and he was attracted to that.

In early 2008, Mike set about building his portfolio of Houses in Multiple Occupation (HMO) in Gloucester and Cheltenham. Even during the financial crisis that hit, the model was so robust that his portfolio remained profitable because of the high level of rental income. That enabled him to weather the storm and continue to build his property business.

Today, Mike manages eight properties with his wife Carol, earning a healthy income from the portfolio. However, the time freedom this has given Mike has allowed him to do other things that bring in additional income streams, which includes mentoring other Franchise Partners in the network.

Since 2010, Mike has been a Purchase Mentor, helping new Partners with the sourcing, analysing and purchasing of their first investment property. In any one year, he will view over 500 properties up and down the country, reviewing their suitability as an HMO in line with the individual's goals for their property business.
"Helping people gives me the biggest buzz," added Mike. "I love meeting new people and shaping the mentoring to suit their needs. It also means I'm staying active in the market and keeping on top of changes in localised property markets."

With regards to their own portfolio, Mike and Carol have stopped actively investing, not feeling the need for further expansion.

Mike concluded: "Joining Platinum Property Partners has given me freedom to run my own business and yet being part of support structure and giving back to help others. I saw the initial franchise fee as a shortcut and it paid off. I have a solid income but the choice and opportunity to generate other sources of income by doing things I want to do and in my own way."
---
The security of a salary and employment or an exciting new challenge and business opportunity? -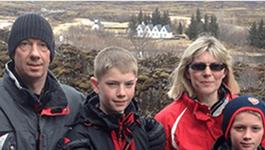 When David Brant was given the opportunity to take voluntary redundancy from his corporate marketing career in telecommunications in 2010, he used it as an opportunity to look for something new.

Taking nothing off the table, he decided to look for new job opportunities as well as exploring the idea of setting up his own business or franchising.

"I didn't really know what I wanted to do next," said David. "I thought do I go for another corporate job? Or do I want to completely break out of that and set up my own business, do something really challenging and completely different? So I decided to look at both options."

The franchise search

At the same as applying for new jobs, David also went to the Franchise Show at the NEC in Birmingham with a completely open mind. He considered coaching, fast food and photography franchises as well as Platinum Property Partners (PPP).

After carrying out due diligence on a few franchise opportunities, he kept coming back to PPP. It was the only option that fitted his criteria of being able to create a profitable business in an attractive market that would generate a replacement income for the long term.

And just as he was about to sign the franchise agreement, he found himself in a conundrum. David had also been offered a six-figure salary job.

"I genuinely had two offers on the table, and very different ones at that. Do I go for the security of a salary, employment and sector that I had 25 years' experience in or take a risk – one full of opportunity, excitement but also scariness?" added David.

He then read 'Rich Dad Poor Dad' by Robert Kiyosaki, which David describes as a lightbulb moment. He realised that PPP provided him with an opportunity to achieve financial freedom and time flexibility using a long-term sustainable investment model.

So despite having no experience in property other than buying his own home, David opted for a new challenge with PPP over another job.

The benefits of franchising

"Franchising meany that I would no longer be a weekend-only Dad," said David. "In the corporate world, I was working stupid hours Monday through to Friday and I was missing out on the growth of my two young kids."

In the five years since joining PPP, David, along with his wife Rita, have built a portfolio of five shared houses for young professionals in West Drayton, just north of Heathrow. As well as providing comfortable, affordable and flexible accommodation for a lot of airport workers and other workers in the area, the couple have now created a profitable buy-to-let business.

David said: "We've successfully generated a replacement income, provided for our retirement so we won't need to rely on family or the state and are genuinely proud of the product and service we provide. I am also able to spend much more time with the kids too, which is the greatest benefit of joining PPP."

A family affair

It's also been an opportunity for David and Rita to work together. "I tend to deal with the marketing and financial side of the business," said David.

"My wife Rita has been appointed the Director of Cleaning Services – just my joke because she manages all of the cleaners and the agents! Even though I once said 'there is no way I'm going to work with her in the same company', we actually make a great team. We both do viewings and checkouts, and we work hard to look after our tenants as they are our important customers."

In addition to developing and managing their own portfolio, David and Rita manage four properties in the area for other landlords. That's a total of 55 tenants including their own. As such, they are experts in sourcing and dealing with tenants and David often presents on this matter for the PPP network via webinars and at the National Workshops.

David and Rita are now Alumni Partners with PPP since their initial agreement came to an end in February 2016. They chose to stay with PPP because of the value they see in both the franchise support and the network of partners.

"Retaining access to up to date information, assistance, and the regular communication with other Partners is invaluable for maintaining the best standards and continuing to develop our business," concluded David.
---
An Investment with Lifetime Value -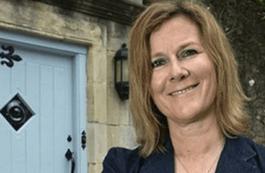 When Cathy Colston gave up her corporate career with Boots after 22 years in a bid to redress her work life balance, she decided to invest in property. She saw property as an opportunity to do something that enabled her to use her commercial and customer service skills and create lifelong assets that would be a legacy moving and an income now.

Having almost taken that route at 18 when considering a degree in real estate, and then successfully converting a commercial property with her sister which she inherited in 2005, Cathy knew she had a passion for property.

"My experience of property investing prior to leaving Boots was minimal," said Cathy. "When I left and decided that I was going to get into property on a full-time basis, I decided to educate myself. I trawled the internet, read books and went to networking events and spent a lot of time trying to understand what options there were, learning as much as I could."

Cathy's first purchase was a four bedroom buy-to-let house, but what she really needed was a cashflow strategy that serviced the costs associated with running a rental property, as well as providing an income.

With the changes in the financial and mortgage markets, Cathy believed there was a need for high quality accommodation for professionals who were not yet ready or able to step onto the property ladder.

After working with a mentor, she went on to invest in student and professional HMOs (Houses in Multiple Occupation) in Cardiff, where she was originally from. Cathy's portfolio was doing well, but she still wanted to learn more about property investment so that she could maximise her returns in an increasingly competitive market.

Her mentor pointed her in the direction of Platinum Property Partners. Cathy added: "I was in this for the long term and I wanted to make sure that every pound of money I spent was going to give my tenants the best rental experiences, and the best return on investment for me. Joining PPP was about being part of a community and continuing to build my knowledge and expertise with people who had already built successful portfolios in the professional HMO world.

"I wanted to make sure I got it right first time – it's very easy to lose £50,000 at the drop of a hat in property and mistakes are often very expensive in more than just a financial way."

After attending a Discover Day, both Cathy and her husband Alistair, a chartered surveyor, felt inspired and motivated.
Cathy joined at the end of 2011 on a five year franchise agreement and has since purchased and refurbished eight HMOs following the PPP model, as well as continuing to develop her property portfolio outside of franchise.

She believes her business has scaled at a much faster pace than it would have if she'd continued on her own and her eyes have been opened in terms of wealth creation, pension planning and joint venture opportunities.

"I have been able to use equity in my own home to help me build a successful property business of scale with the help of PPP", added Cathy. "But where PPP adds the most value is in the continued learning – not just about property, but on a personal level too. I never miss a regional or national workshop because I am always learning something new despite my experience. There are also ways to learn about other investment strategies and further develop your skills."

Cathy was not looking for a franchise opportunity when she discovered PPP, and doesn't look at it this way now, even four years on. She sees PPP as an investment in a property business model and her family's future.

Cathy concluded: "Joining PPP is an investment for the rest of my life and my children's lives. It's an investment over a short period of time that gives you lifelong and generational value.
"Most importantly, it's the positive feedback that we get from our housemates that makes it all worthwhile."
---
Why we joined a property franchise like PPP -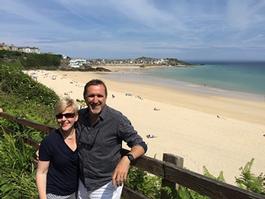 Alex and Emma Glass joined Platinum Property Partners (PPP) in 2012 after moving back to the UK from America where Alex worked in the technology sector. Emma wanted to pursue her dream of becoming a midwife and Alex was looking for a career change.

What did you do prior to joining PPP?

Alex: I had worked in the technology sector for more than 25 years and we were living in Northern California at the time. My job meant that I used to travel a great deal and up until that point, Emma had sacrificed her own career aspirations to bring up the children and because of my work.

It came to a point where I changed jobs, but something didn't feel quite right. It sparked a conversation about goals and objectives and what we were trying to achieve. We knew we didn't want to continue doing what we were doing but it was less clear what the alternative was. So we moved back to the UK.

Emma: I went into training straight away and qualified as a midwife in 2011 while Alex decided to go to London Business School for a year to try and get an idea of what the next step might look like for him. During that period, we started a little property development business that we were running on the side in the background.

How did you come across PPP?

Alex: When back in the UK, I got quite interested in franchising and became increasingly convinced that it would be a good route to starting our own business. I began investigating all manner of franchises and was quite far into the recruitment process with McDonalds when we accidentally came across PPP. We joined within six weeks.

While McDonalds was very attractive and would suit a lot of people, it became apparent that there were a lot of elements about it that were very similar to my old career that I didn't like.

Why did you choose PPP over other franchises?

Alex: Prior to discovering PPP, we'd concluded that we couldn't make a living out of property. We felt it was an alternative investment option, which had proven itself to be true for us up until that point, but we didn't think it could be a business that was capable of generating an income that we wanted. With PPP, there was this property investment strategy that we had no idea about seeming to offer that possibility.

Emma: The property aspect of PPP was really attractive because we had an interest in the sector and a little bit of knowledge. But there was also a level of latitude and freedom that other franchises didn't seem to offer. The fit seemed much better in terms of our aspirations. We liked the people and the way that it appeared to work. We wanted to feel like we were running our own business with a level of autonomy but also that safety net of guidance from more experienced people.

How do you view the training and support you received?

Emma: We had an idea of what we needed to do with property. We'd been flipping property previously and didn't feel like we needed much support with regards to finding builders and refurbishment for example. But we didn't know anything about the HMO (Houses in Multiple Occupation) model or how to deal with tenants. The support we received on that was invaluable because there are so many rules and regulations that we weren't aware of.
We felt that we could have probably done it on our own, but would have made some really expensive mistakes. PPP kept us on the right path and ensured we didn't make those mistakes.

Alex: We had access to a Power Team which we could call upon at any time if we had a question about anything, from finance to business set up and insurance. The mentoring support was and still is great. And then there is the community aspect that you get from being part of the wider Partner network. We'd never experienced anything like that in our working lives and it's still a pleasant surprise now. It can't be described. It's such an open and sharing environment that you can tap into.

Emma: It's just like having a safety net. You can jump around on your own, but you know you're never going to fall off.

What stage are you at now?

Alex: We have seven HMOs up and running, which is a little over 40 rooms, all in the Reading area. We're not planning on dramatically building the portfolio from here because we've largely met our goals in terms of income replacement and enabling the lifestyle we hoped it would – which is why we're writing this from holiday in St Ives!

We have been accumulating a portfolio of assets that we own and our intention is to hold those properties for the long-term and see what we can do in terms of providing a legacy for the children. We are not necessarily anticipating them being active in the business – they both have their own careers and aspirations – but like any parent, you want to provide for their future.

Emma: It's enabled us to pursue other opportunities, such as the new e-commerce franchise that Platinum has established.

How hands-on are you both in the day-to-day running of the business?

Alex: Emma is obviously working as a midwife but between us we have split the work as much as we could. From the outset, we knew that it offered the possibility of not having to be in the business every day. We've been working towards that very steadily. At this stage, we have a group of cleaners, a maintenance guy and a gardener and we hired a lettings manager at the end of last year who will soon take over the property management side of the business too.

We are engaged and close enough to know what's going on but the business is definitely not reliant on our day-to-day input. That's what we wanted. That was our goal – to be able to do what we wanted to do.

How do you differentiate yourselves as landlords?

Alex: We have a very local support network within the Reading area which has been tremendously instrumental in our success and also our well-being. This collaboration has been very positive for us and for our tenants.

Emma: We are trying to differentiate ourselves in the market by being good landlords and creating a community of housemates within the area. We are trying to put on events so that all of the housemates within the PPP portfolio can get together and get to know each other. We want to offer more than just a nice and well-run house. It's good for the housemates and it's good for business.

Has joining PPP met your financial expectations?

Alex: We knew what we wanted to do, we knew what type of lifestyle we wanted to achieve and what income we would need to facilitate that. The return on capital has been absolutely great and in excess of what we had planned for. The cash flow per property has exceeded our targets; our occupancy levels are where we hoped they would be; our rents have been great.

Emma: If we could do it all again tomorrow, we would. Why wouldn't you? It's done what it said on the tin. It's given us the lifestyle we wanted and the income we need. It's been brilliant.
---
An ethical property business with a sharing culture -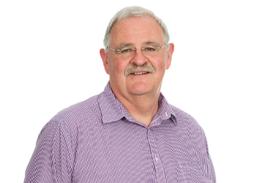 Going from an underpaid PE teacher to corporate sales manager in his late 20s, Kevin Lucyszyn knew the value of money. That's why, in the early 1990s, he decided to use some of his commission bonuses to invest in a student HMO (House in Multiple Occupation) in Nottingham.

It was a decision that paid off, but when his work took him travelling more often and unable to manage the property, he was forced to sell.

A few years later, and potentially facing redundancy from a European Director role in the turbulent IT industry, Kevin decided to look at investing in student property again.

Providing Security

He knew it was an asset class that gave a good return, he knew he could do it and he knew it would provide some income security if and when he needed it.
Or so he thought.

"Having had a good experience with student HMOs before, it seemed to make sense to invest our life savings into property again," said Kevin. "I started enquiring with estate agents, and the choice seemed endless. In fact, there were currently 16 empty properties available for me to view. It made me realise that the market had changed significantly and maybe student properties weren't a good choice after all. I clearly didn't know what I thought I knew I was doing."

Still convinced that property was the market he wanted to be in, Kevin booked himself into a day of seminars at the London Property Show in 2007. He saw a series of presentations, most of which were promising that he could make millions without investing a penny of his own money. He didn't feel comfortable with that and was about to leave to get an earlier train home when he decided to stay for one more.

"Steve Bolton was talking about values and how being successful was about working together and helping others," added Kevin. "It was totally different to anything I had heard all day. It was all about ethical practices in property investment, and working as a team as opposed to against other people."
Soon after, Kevin became one of the first 10 franchisees to join Platinum Property Partners (PPP).

Luckily, the company he worked for was sold and he was kept on to lead the transition into new ownership. So while working full time, he also started to build his property portfolio. Enjoying his new business, he negotiated part-time hours and had two fully-tenanted properties within the first year and a third by 2009.

PPP after 'retirement'

Then Kevin had the opportunity to project manage a new contract with his company. He ensured his properties were full and well-maintained but held back on growing his portfolio until the contract ended. He then bought two more properties and retired for good.

Kevin added: "It was a very enjoyable time. I was lucky enough to have a job I liked as well as a business, and an employer that was willing to be flexible. I was able to quickly replace my corporate salary while also being a hands-on grandparent."

Kevin has been with PPP almost 10 years. He has five HMOs generating a 17% return on investment and some of the longest-standing tenants in the entire network. He has used his experience to help new Partners and often presents top tips for managing tenants at National Workshops.

He is now looking to expand his property portfolio while mentoring his daughter, who joined the business in April this year. Until then, Kevin was extremely hands-on in running his properties, carry out all viewings and check-ins, handling all minor maintenance work and even doing the gardening.

Business is never the same

But it was something he enjoyed and felt facilitated trusting relationships with tenants, as he explains: "There is never a typical day. I don't allocate certain times of the day to dedicate to PPP. I just fit it in around my life. I probably work on a 'tiny and very often' basis. Maybe it's because I find it hard to delegate, but I also enjoy it. I could be having my breakfast and get a text about a blocked shower, so I'll pop over later in the morning, or I could have a tenant viewing in the afternoon. I just fit it in around life."

The most enjoyable aspect of running his property business though is the satisfaction he gets from making his tenants happy.

Kevin commented: "I get great satisfaction seeing people move into the homes I have created and being happy there. It's great knowing that you are providing a valuable service to those tenants for that stage in their life and it's nice to see them move on to bigger and better things – getting their own place, getting married or relocating to take up a promotion."

Kevin credits his success to the confidence that PPP gave him to take a conservative risk: "Because of my cautious nature, I would never have spent £300,000 in six months on properties. But because the model, mentoring and support mechanisms were there and I could see other people had done it successfully, it gave me the confidence to accelerate into property investment in a way that I would never have done on my own. I'm even investing in locations that I would never have considered."

A strong PPP network

There are now more than 200 Partners in the PPP network, but Kevin made the decision to stay on as an Alumni Partner so he could continue to benefit from the sharing culture of the network and the Be More, Do More, Have More, Give More philosophy that inspired him so many years ago.

If you want to find out if this franchise may be the right route into business for you, request our free and non-obligatory franchise prospectus here.
---
content appened each time to the last CHILD element of it's container - which is the postswrapper. If the item divs are not in a container then the HTML will dispay but it won't show in the source as its not appended to a specific part of the DOM, but the DOM as a whole.