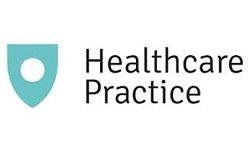 WPA Healthcare Practice Franchisee Case Study Feed
Last updated: 07-December-2021
---
Key to success for WPA franchisee is longevity -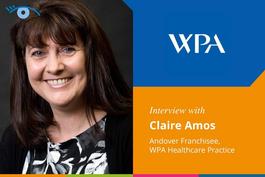 Name: Claire Amos
Location: Andover
Franchise: WPA
Date launched the franchise: October 1994
Can you tell us a bit about yourself and what you were doing prior to buying a franchise business? I have been involved with insurance for most of my working life, initially running a busy administration office for Abbey Life and then Royal Life. After a few years of being in administration, I decided to take the plunge and become self-employed with what was then Prime Health, latterly Standard Life, presenting private medical insurance solutions to small companies and individuals.
Why did you go down the franchise route? What made you choose the private health insurance industry? And why did you choose a WPA franchise? As insurance was my background, it seemed the right thing to do. I joined WPA in 1994 before Franchises were introduced, so no franchise fee was payable, and it was before territories were established. I started without any clients, so I had to build a portfolio from scratch.
As the business was not franchised when I joined WPA, it has improved the professional structure of the business and has made it a business that can be sold in the future.
What training and support did you receive initially and ongoing? In the early days, the training was given by regional and area managers. Monthly meetings were held where we would share ideas with colleagues. Today, we have a lot of support from Head Office as well as our local regional group. Meetings are held quarterly by Head Office where we learn about new products and compliance matters.
How would you describe your day-to-day role as a franchisee? I would say that running a franchise is just like any other business, you must market and sell the product, and continually look for the next opportunity. Contact renewing customers as well helping customers that require advice and assistance. Day to day, it is very busy.
Provide information on challenges overcome as well as your key successes to date. Please also detail the steps you have taken to manage the business during the Covid-19 pandemic.
As my business grew, I employed two admin assistants and then just an Account Manager, I invested in my business and paid for my Account Manager to attend the training course provided by Head Office. This allowed the franchise to grow at a faster speed and provided my existing customers with more support. Covid-19 initially had a significant impact on my franchise, as self-employed and small businesses were unable to trade, WPA immediately designed a plan to protect our customers' underwriting by transferring them into a low-cost plan. Whilst this had an impact on income, we were able to retain customers. Now, as the NHS faces as massive challenge with waiting lists, we are seeing more individuals and companies invest in private medical insurance. I think the key success for me is longevity having joined WPA in 1994.
Has becoming a franchisee changed your life, if so how? It has allowed me to work for myself and build a successful saleable business, which will form part of my retirement planning.
How do you achieve a work-life balance? Whilst working for yourself does provide many benefits, I am constantly thinking about the business; retaining customers, portfolio grown and customers that require assistance. As I have an excellent Account Manager, it helps when I take a vacation as I know the business and clients are in very safe hands.
If you have staff, how do you retain your best staff and keep morale high and productive; how do you incentivise your staff and recognise success? My Account Manager has been with me for sixteen years and plays a massive part in running the franchise and is incentivised with bringing in new business and also renewing existing customers. I am extremely lucky as we both have the same work ethic regarding keeping the business moving forward and assisting existing customers. We continually re-evaluate our expectations and achievements.
What is the most invaluable piece of advice you could give someone looking to buy their first franchise? Talk to several franchisees to get an idea of how they run their franchises as everyone is different and you can pick up some invaluable insights that will greatly help in knowing if this business is the right one for you. Realise that it is not a walk in the park, but with determination and the right attitude, it is a great business.
In your opinion, what makes a successful franchisee? A good work ethic with a very positive mental attitude, surround yourself with like minded people and ask for help when it is needed. Learn from successful franchisees but bear in mind everyone is an individual and may do things slightly differently. Invest in administrative / sales help from an early stage. Make sure you have sufficient funds available for at least six months, so you do not have any financial pressures.
What are your plans for the future? To continue to grow the franchise until the time is right to sell and retire.
If you had to do it all again, what would you do differently? Believe in myself from the start and not worry so much in the early days!
---
Financial freedom and great work-life balance with WPA Healthcare Practice -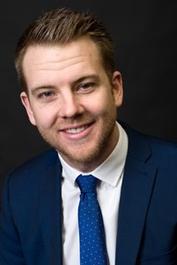 Name: Daniel Wade
Location: West Sussex, Kent and Surrey
Franchise: WPA Healthcare Practice
Date launched the franchise: September 2009
Can you tell us a bit about yourself and what you were doing prior to buying your WPA franchise business?
Prior to joining WPA, I was a mortgage and protection advisor so used to dealing in financial services. Before this, I worked and trained as a chef so completely different but learnt lots of key skills. Outside of work, I am a keen sportsman playing rugby, cricket and golf. I am also a family man and love spending time with my wife and son.
Can you also tell us about WPA Healthcare Practice franchise you have bought?
WPA Healthcare Practice is the franchise arm for WPA, the not-for-profit health insurance provider.
I started a new WPA Healthcare Practice franchise in September 2009 and have grown it to one of the largest businesses in the network. I focus on providing medical insurance to self-employed and smaller businesses however I do have several larger clients
Why did you go down the franchise route? What made you choose the healthcare insurance industry? And why did you choose WPA franchise?
My father-in-law has been with WPA for 20+ years. When I got into financial services, I became interested in his business, so I started to work for him alongside the mortgages and other insurances. I loved it so much I decided to buy my own franchise and specialise in health insurance.
How did you raise the finance?
I was lucky in a way as I was still living at home with my parents when I started so my outgoings were minimal. I had a bit of savings behind me, but I borrowed some money from my parents to launch the business.
What training and support did you receive initially and ongoing?
Back then, the training was great but limited. We had a one-week residential course and then a mentor for 2 years.
Now, the training and support structure is incredible. Probably the most support out of any franchise network I have seen.
How would you describe your day-to-day role as a WPA franchisee?
As an established business, my time is spent between servicing my existing customers and generating new enquiries through networking and working with professional connections.
I love the role though as every day is different and you get to meet some great people along the way!
What challenges have you faced?
Initially, the hardest part of the role was getting in front of enough prospects. However, the longer you are in the business, the easier this becomes so I have learnt to be patient.
Now, it's all about the competitors being aggressive in the market. The medical insurance industry is very competitive with some big names such as BUPA, AXA PPP, Vitality and Aviva. Luckily, we know our strengths and our customers appreciate this
Has becoming a franchisee changed your life, if so how?
Becoming a franchisee with WPA is the best decision I have made. The support is incredible and the whole team are amazing.
Personally, it has given me financial freedom and a great work-life balance. I also have a sizeable asset that I can sell in the future.
What is the most invaluable piece of advice you could give someone looking to buy their first franchise?
Join WPA! But also, research!!! You need to partner with a company that you trust and has the same ambitions as you. Franchising is a partnership and it needs to work both ways.
In your opinion, what makes a successful franchisee?
First, its about the work ethic. Then, you must be resilient and love what you do to succeed. You must believe in the product or service you are offering.
Lastly, you need to work with the franchisor as a partner.
What are your plans for the future?
I would like to continue to grow my business and bring on another member to the team. Ultimately, I would like to exit the business via sale or management buyout but that's a long way off yet!
If you had to do it all again, what would you do differently?
I honestly can't think of anything I would do differently! I have loved the journey so far and looking forward to seeing how far I can take the business.
---
Interview with Simon Marks, WPA: "I am able to manage my own time and operate on my own terms." -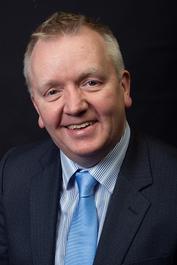 Franchisee: Simon Marks
Franchise: WPA Healthcare Practice
What did you do before joining the WPA Healthcare Practice?
I previously worked for HSBC Bank Plc for 27 years, starting as a trainee and finishing as a Commercial Manager, a position I held for c10 years.
What made you look into franchising and why choose the Healthcare Practice?
The WPA Healthcare Practice was recommended by Michael Dow (an existing Healthcare Partner) who was aware of the redundancies made by HSBC in Northern Ireland. I liked the "hands on" approach that WPA offered with regular meetings, a strong support structure, opportunity to attend regional meetings prior to final commitment, opportunity to visit Head Office, and Mentor support. I also liked the ethos of WPA with their not-for-profit status and non-claims rated premiums, which appealed following the credit crash and personal issues with banks morality.
How did your previous experiences help launching/running your franchise?
Without being fully aware of it, HSBC had provided a very strong foundation in all aspects of being professional in business. I had a strong foundation in sales from generating sales enquiries, identifying routes to market, managing the sales process, customer expectations, and closing sales. I also had gained experience of managing customers, through good and difficult times. In previous sales roles and as a Commercial Manager I had a large degree of autonomy to manage my day, plan my diary and daily activity which has been hugely valuable in running my own franchise.
What do you like most about running a franchise?
The main benefit in running my franchise is that I am able to manage my own time and operate my business largely on my own terms. Also the knowledge that the franchise model with the WPA Healthcare Practice is a proven model with a high level of support from Head Office when required.
What are your future plans for your business?
My initial business plan was to achieve year on year growth of minimum 10% and to take my franchise to a level that would be attractive for future sale. Focus is still on achieving year on year growth and obtaining a diverse customer base while looking at options to increase my growth potential through Introducers, Account Manager, etc.
What advice would you give to someone from an employed background looking at franchising?
To consider if they have the focus and discipline to work by largely by themselves and possibly/ probably from home. While this can be hugely appealing it requires discipline and must be understood. Experience in all aspects of business is important from sales, customer support, administration, product knowledge, and diary management as you will be responsible for all aspects. It is also important to understand the implications of setting up and running your own business whether from a legal point of view in setting up a company, accounting responsibilities, or HMRC responsibilities. This is an area that was more involved than I anticipated, especially coming from an employed status where everything was done for me. My advice is to get a trusted team of advisors to guide you.
---
Exclusive Interview: "Greater autonomy with a WPA franchise" - 29-June-2018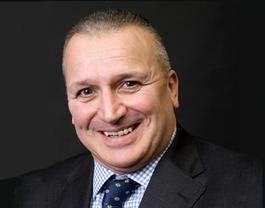 Name: Terry Upham
Location: Billericay, Essex
Franchise: WPA Healthcare
Date launched the franchise: September 2014
Tell us a bit about yourself and what you were doing prior to buying your WPA franchise business?
I'm a 53-year-old father of 3 grown up children, and recently became a grandfather for the first time! Prior to buying the franchise I had spent 25 years in Investment Banking, working my way through from clerk to head of a trading desk.
Why did you go down the franchise route? What made you choose the private medical insurance industry? And why a WPA franchise?
I was in the fortunate position not to have to rush back into to work, and having some capital to invest. I knew that having had the autonomy of my previous position I was unlikely to enjoy working directly for anyone else, so I started researching business for sale.
This business initially appealed as not requiring staff or premises, and giving me flexibility. The industry was attractive as I could only seeing the demand for private medical insurance increasing with the demographic make up of our country. This particular franchise was perfect geographically, and the pricing to me seemed very fair value given the policy retention rates. Buying a large existing portfolio gave me an instant revenue stream, but along with that came a few challenges.
How did you raise the finance?
I invested some of my redundancy payment.
What training and support did you receive initially and ongoing?
"From day one, when I first enquired about buying the franchise, WPA have provided excellent support. Before making my decision I spent a day at head office seeing how they operate and talking with senior management. I also went on the road with several WPA partners to see what day to day life would be like."
Once launched I had mentoring from a senior partner in my area; regular regional meetings hosted by the MD to discuss progress with other partners; and additional courses specifically to help new franchisees in their first 2 years. It's always good to get together with others that are in the same situation as you.
What is a typical day for you as a WPA franchisee?
Most days will involve some form of networking, whether that's a breakfast/lunch meeting or a day on the golf course. Once or twice a week I'll be visiting potential new client leads I've received from referrals or telesales. Having bought an existing franchise with a substantial client base I'm often supporting them, either discussing claims, renewals or adding members to the scheme.
What challenges have you faced?
I think my biggest challenge has been dealing with my own expectations. I had ambitious growth targets for the first few years, which in hindsight were not easily achievable. The problem with buying a larger portfolio is there is a natural attrition rate, however you approach it, so the larger the portfolio the more you have to add to grow.
It takes time to establish a regular pipeline and WPA are very supportive and understanding. I'm happy to say those same growth targets seem a lot more achievable two years in.
Has becoming a franchisee changed your life, if so how?
Although I had a great deal of autonomy in my last career I am now truly working for myself, no Monday- Friday grind. I truly get out of it what I put in.
What is the most invaluable piece of advice you could give someone looking to buy their first franchise?
"Chose something you are going to enjoy. You need to believe in the value of the product or service you provide."
In your opinion, what makes a successful franchisee?
A self motivated, goal driven individual.
What are your plans for the future?
I've already employed my daughter as an Account Manager and I plan to increase the portfolio value by 50% over the next 3-5 years, and hire an additional Account Manager to help me maintain a growth strategy.
Would you do it again?
Absolutely, and I have recommended the franchise to several acquaintances.
To find out more, why not immediately download our FREE & non-obligatory franchise prospectus here.
---
A day in the life of Gavin Flaxman, WPA Healthcare Partner -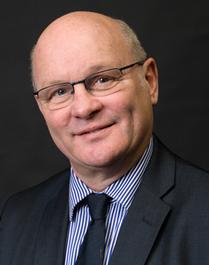 Western Provident Association (WPA) is an ethical, not-for-profit insurer that has a mantra of 'Treating customers as we wish to be treated ourselves' and makes customer service a way of life.
WPA Healthcare Partners work as consultants in healthcare solutions, this means responding to customer queries in a timely fashion with sound professional advice. They liaise with WPA Head Office support teams to ensure compliance with procedures, and build relationships with potential customers to understand their healthcare needs.
Gavin's life has changed out of all recognition since he left the city and became a Healthcare Partner with WPA. He feels he is no longer constrained by the corporate shackles and relishes in the daily challenges that give him a real sense of freedom and purpose.
Each day Gavin builds his own business based on high levels of personal activity and developing relationships. Networking or client meeting commitments combined with ongoing customer administration responsibilities means that his workload can often build up. Therefore good organisational skills and processes are essential.
Gavin's new business referrals emanate from a variety of sources – existing customers, networking colleagues, telesales appointments, introducers and occasionally the Head Office support team. He maintains that all such opportunities should be pursued diligently with an open mind and a positive demeanour.
WPA is a flexible franchise so appointments can be arranged around personal commitments. However Gavin advises that being a WPA Healthcare Partner is not always easy – there are 'ups and downs' making patience and persistence crucial.
Gavin's advice to anyone who is considering becoming a Healthcare Partner is that 'you may not close every opportunity, but with the right approach and attitude your WPA business will develop each day!'
To receive your own free and non-obligatory franchise prospectus, click here.
---