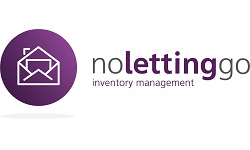 No Letting Go Franchisee Case Study Feed
Last updated: 22-December-2014
---
Interview with Charles Trevor of No Letting Go, West Berkshire - 22-December-2014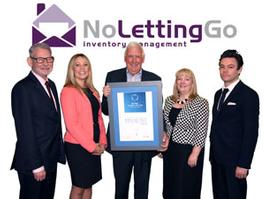 Franchisee: Charles Trevor Roper
Territory: West Berkshire
Franchise: No Letting Go
Why did you go down the franchise route? And why did you choose a No Letting Go franchise?
When I came to franchising two years ago it was quite a departure from my previous career experience. I had spent a career in the hospitality sector owning and running a nightclub, restaurants and finally a country house hotel. My last role involved providing management consultancy and training to other businesses in that sector.
Once we had decided to relocate I gradually wound up my training contracts and started to explore other business opportunities. I looked at a number of online businesses and I liked the idea of the freedom that technology provides through remote working. Additionally, the concept of a franchise appealed; being able to hit the ground running with a proven business model and I was excited by No Letting Go's inventory management service. It is technology focused and I would be developing a business in a thriving sector.
I liked the potential that the No Letting Go franchise presented. It appealed to me that I would grow it and that over time I would step back from the delivery of the service into a management role focusing on running the business.
What training and support did you receive initially and ongoing?
As a new franchisee I received an initial four days training at head office, followed up with phone support as I was learning the ropes. Since then I have had training on the tablet and a day's training for the MAPIP exam.
I also attended a standard training day for clerks, which head office runs regularly. More important perhaps is the fact that you can contact people in Head Office for advice at any time, get a quick response, and if necessary a support visit to your territory.
What is a typical day for you as a franchisee?
During a typical day on waking I will check my emails and diary, and prepare job sheets and maps for my day's work. I will also check if any jobs have been exported by clerks and need sending on to clients.
I will then have breakfast, shower and get dressed for the day. I check I have everything in my trusty bag, from tablet, diary and phone.
Covering West Berkshire some days I will have more time spent in the car, than in houses. I drive about 1,500 miles a month. I try to get back to the office by 5.00pm, and spend another hour or so finishing and exporting my reports, dealing with any bookings I have taken while out, and checking the reports from my clerks.
Early in the week I try to manage a clear day to do accounts, credit control and look ahead to ensure that we have all the information we need for the coming week to 10 days.
What challenges have you faced?
As with any business you start out providing the service yourself because it is, after all, just you. For the first nine months business was gradual. It takes time to persuade an Agent to change his or her existing supplier; the majority (if not all) have existing providers and if they have an inventory management service that is not causing them any problems why change? So this was my challenge. My love of people and communication has stood me in good stead and I embarked on visiting every agent in a 50 mile radius to establish and build relationships face to face.
Over the last 12 months I have steadily grown the client base so that we are now carrying out around 50 inventories each month and work with a number of major clients with large portfolios. I am now supported by three inventory clerks who deliver the service, with the recruitment of two further clerks in the pipeline
What advice would you give to someone thinking of buying their first franchise?
For anyone considering a franchise business I would suggest that before you start, decide on what you want out of the franchise. Ask yourself 'why are you looking at franchises at all'? List your priorities in terms of money, lifestyle, workload, type of business etc., and use this checklist when you look at any franchise, and make sure that the franchise in question meets your requirements. Once you start looking you will be inundated with information from franchisors, and you will need to keep your head above water and quickly reject those that do not meet your criteria.
What are your plans for the future?
My personal vision for the future is to continue growing the business to a £100k + turnover and to run the business with some flexibility to travel. I think I must be doing things pretty well as I'm pleased to have been selected as finalist in this year's bfa HSBC Franchisee of the Year Awards in the category 'Olderpreneur'."

---
Be your own Boss with No Letting Go franchise - 12-April-2010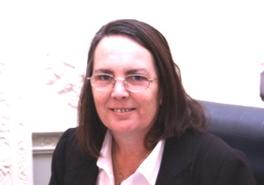 As a successful regional administrator for an estate agency franchise, Ann Ennis already had a good grasp of the workings of both the property and franchise industries prior to joining the No Letting Go network. Her previous employment had brought her into direct contact with Nick Lyons, managing director of No Letting Go and she had been secretly tracking the success of Nick's new venture whilst working as an administrator.
When rumours of a potential redundancy first surfaced, Ann made up her mind that she wanted to run her own business rather than seek out alterative employment. Ann was no stranger to 'being her own boss' having previously run her own property management business undertaking a wide range of assignments for the London Borough of Hackney.
Synchronicity is a word that springs to mind for the events that followed confirmation of Ann's redundancy. The No Letting Go franchise was going from strength to strength, Ann's prior business dealings with Nick and his operations director Adrian meant that she already felt comfortable working with them both and had total faith in their ability to maintain the growth and success of No Letting Go. And Ann wanted to start her own business in North London which had been identified as a potential new territory for No Letting Go. Here was a golden opportunity that was too good to pass up and it took literally one month between Ann expressing an interest in the franchise and signing the paperwork before she was the proud owner of No Letting Go Walthamstow.
In just three months Ann has developed a thriving business "I've no regrets whatsoever and of course I am very relieved that things have turned out even better than I thought they would" comments Ann, "the advice and support from head office has been brilliant, I know there is always someone at the end of the phone who can help me with difficult business decisions, and far from feeling 'big brother' is watching over me waiting to pull me up on a mistake, I know the team is willing me to succeed and are with me every step of the way – yet I never feel like an employee and this is still very much my own business" continues Ann.
With such an established background in the property sector there were no surprises for Ann in terms of the day to day running of the company, but even Ann was staggered to find out during her extensive training, that there was so much detail entailed in creating the exemplary standard of inventory pioneered by No Letting Go. Armed with her new found knowledge of the inventory sector, Ann found the best way to develop new business was cold calling backed up by one to one visits. "Although I was fortunate to secure a sizeable chunk of work through the preferred supplier deals set up by head office, I am conscious of the need not to 'place all my eggs in one basket'" says Ann. "I've found literally walking around my territory and visiting all the agents in the area to gauge their reaction to the No Letting Go offering – whilst assessing the competition at the same time - has proved to be a valuable investment of time and energy" adds Ann.
Having made such an early success of the business, the future certainly looks bright for this determined franchisee and in time Ann already has her sights set on extending the territory and bringing in additional inventory clerk support. Watch this space!
---
No Letting Go of a Northern Success - 20-May-2008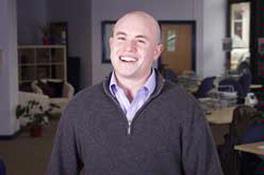 At the tender age of 27 Jamie Reddihough is already no stranger to running his own business, having successfully founded a property development company upon graduating from university.
Jamie attended the Royal Agricultural College, Cirencester to study Property, Agency and Surveying, and his original career aspirations were to become an estate agent, although he then went on to switch his attention to establishing a career in surveying. However, three years down the line after he had completed his studies, Jamie began to consider another career option. Since both of Jamie's parents are self-employed, (father is a farmer, mother is a landscape gardener), the decision to go it alone represented a completely natural choice for this young entrepreneur. So, enticed by popular TV programmes such as "Location, Location" and having sourced the required financial funding, he set up a business based on buying, selling and renting out properties.
Having enjoyed three lucrative years in the property sector, Jamie became restless and was on the look-out for a new challenge. Desk research had led him to consider the franchise route an attractive business proposition, offering a more secure and proven formula for success, coupled with the back-up and resources of the franchisor.
Scouring the franchise magazines , the No Letting Go franchise opportunity jumped off the page, immediately catching Jamie's attention. The business seemed tailor-made to suit Jamie's requirements, providing a new challenge that would draw on Jamie's knowledge of the property market, whilst operating within the framework of a newly launched franchise network. As an existing Landlord himself, Jamie was well aware of the acute need to protect his property investments via the employment of detailed, accurate inventory reports – and was also familiar with the recent legislation which has fuelled the importance of an independent inventory in relation to the mutually agreed release of a tenant's deposit.
After making initial contact with No Letting Go, Jamie was suitably impressed with what he heard to go on and undertake some further research into the feasibility of setting up an inventory management business in his area. A quick web based search revealed that there was only one registered independent inventory clerk in his area – and with a massive 40,000 student population in
Newcastle
, it quickly became evident that there was a significant gap in the lettings services market which the No Letting Go proposition was ideally placed to fill.
Once he had indentified the massive potential for the business, Jamie wasted no time putting the wheels in motion to secure the
Newcastle
territory. After completing his training programme in March of this year, he took on the first Northern based No Letting Go franchise on
1st April 2008
.
In just a matter of weeks, Jamie is already reaping the benefits of being part of a national network, and is finding working to the franchise blue print an enjoyable and stress free experience. True to form, Jamie's sights are firmly set on the future with plans to establish the Newcastle office first with a view to securing the Gateshead and Sunderland / Durham offices in a couple of years time. Ultimately, the 27 year old plans to bring in staff to run the businesses allowing Jamie time to take on a networking role which would include overseeing all three offices.
If Jamie's dreams go to plan, at the age of 30 he will be the proud owner of three successful inventory management businesses – so it seems TV presenters Kirsty Allsopp and Phil Spencer have a lot to answer for!
---
The 'Leap of Faith' in Franchising - 13-February-2008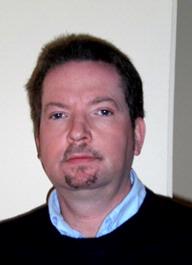 Making that final decision to go it alone and start your own business is right up there with a handful of life changing experiences, but for some, that defining moment and personal call to action, simply represents a natural path to follow. Such was the case with Chris Holmes, who has just joined the growing network of No Letting Go inventory management businesses, trading in the Medway area.
For Chris, the enormity of that traditional "leap of faith" was very much reduced as a result of his previous experience of launching a child day care business which he had grown and developed over a period of four years. Having already effectively steered one company to success, the opportunity to face a fresh challenge in a totally disparate market, was far from daunting, and rather, provided Chris with the renewed impetus to expand his repertoire of business management skills.
Chris' first career was in the mobile telecommunications network, where he had held a series of high profile Quality Assurance type roles. His remit had required him to work overseas for a period of time and it was during one of these postings that he decided it was time to change the work / life balance. With two young children, and a wife that worked full-time it was inevitable that the couple would have to rely heavily on the resources of a local nursery to accommodate their demanding work schedules. However, Chris realised there was another solution to their dilemma. By establishing his own business in the child care sector, not only would he resume control of his working life and be in a position to adapt his hours of work to fit around his family commitments, so too would he be able offer his children a new standard of high quality child care which he felt was currently lacking in the immediate locality.
Once the nursery was an established business – and as the children began to head towards school age, Chris began to feel the need to not just flex his business muscles in a new sector, he also wanted to craft another enterprise which would enable him to combine the responsibilities of after school child care with running a profitable company.
The franchise route appealed to Chris although at this stage, he was unclear what type of franchise he was looking for and in what market sector. An advertisement for the Kent Franchise Show in the Kent Messenger newspaper caught his eye and having been drawn into the article, he then spotted an advertisement specifically promoting the newly launched No Letting Go franchise opportunity.
Chris visited the Kent Franchise Show with the specific aim of finding out more about No Letting Go. Since purchasing a second buy to rent property, Chris already fully appreciated the absolute necessity for a thorough, detailed and fair inventory report to protect his property investment and could identify strongly with the No Letting Go proposition. His background in quality management seemed a natural fit with the nature of the inventory management business and straight away Chris felt that this franchise opportunity would suit not only his skills and experience to date, but would also fit around his aspirations to grow a property portfolio and most important of all, could deliver the flexible working arrangements that were imperative to maintain his family commitments.
After the initial meeting with No Letting Go at the show, further discussions simply highlighted to Chris the synergy between this new franchise opportunity and his business / personal requirements and it took just a few weeks for him to make the decision to take on the Medway franchise. Part of the appeal of the No Letting Go business was the smooth and speedy transition from training to trading and having completed his initial desk training session with the company's training director, followed by practical in-the-field shadowing of an experienced inventory clerk, Chris was ready to launch his latest venture.
"I specifically chose the Medway territory as I feel it represents a genuine growth area, evidenced by the regeneration of the Chatham / Rochester / Strood docklands, the planned redevelopment of the Chatham shopping centre and the arrival of a new hotel to service the region. All these factors bode well for a company looking to provide an essential service to the residential lettings sector and I am confident that over the next five years, this area will have been transformed – providing significant commercial opportunities for a business such as No Letting Go" says Chris.
The new business kicked off in January 2008 and Chris is confident that once the company is up and running, he will be looking to recruit additional inventory management clerks to cope with the anticipated demand for the new generation of inventory management services exclusive to No Letting Go.
For Chris and his family, the future looks rosy – an exciting new business venture, on track to deliver a healthy return in year 1, the scope to grow a profitable company with minimal overheads – and that all essential flexibility to enable a truly independent lifestyle that enables commercial success – whilst still undertaking vital family responsibilities.
---