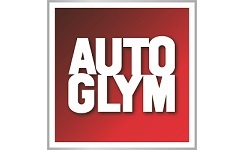 Autoglym Franchisee Case Study Feed
Last updated: 14-February-2020
---
Father and son Autoglym franchise in North Staffordshire still going strong after 30 years - 14-February-2020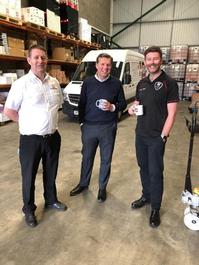 Name: Andy Richardson
Franchise: Don Richardson Ltd
Location: North Staffordshire
Established: 1989
How long have you been an Autoglym franchisee?
Well, it's a long story, but my father was one of the very first Autoglym distributors back in 1967. I sort of grew up with it, if you like. Personally, I had a few different jobs after I left school. I sold cars, steel, insurance and tried all sorts of jobs along the way. Then, one day, I realised that maybe there was a very good opportunity right under my nose here. I only wanted to sell cars because I got a brand-new car at the time, but as a result of being involved with Autoglym through my teenage years I was already well placed to make the most of working alongside my father. I then really got cracking with the business around 1989 / 1990. It was truly a career path to take and a job where anyone who wants to really can grow something special.
What sort of areas do you cover now?
We cover North Staffordshire, so our southerly tip is around Junction 13 of the M6 right up to Millham / Barrow in Furness in the Lake District. We also go over as far west as Anglesey in Wales with an ever increasing client base.
How many staff members have you got now?
There are eleven of us now. I'm certainly not your 'one man in a van anymore', but the business has developed and grown naturally over many years and we're certainly not afraid of adding another van to the fleet as the need arises.
With eleven people you must have a huge warehouse and storage facilities?
We're in a 6000 square foot warehouse at the moment. The thing is, when you think of most franchisees, they're typically one or two-man bands who cover a slightly smaller area, but we've just expanded naturally as repeat business and word of mouth keeps bringing clients our way. On the whole, it's a very predictable and sustainable model.
How has the business grown then?
As you go along you have your setbacks and you have your growth. We're certainly not arrogant enough to suggest that it's always been rosy. We've had downtimes like any business, but we always come out the other side and Autoglym are always there. If there's one thing I can say about the support we receive from them, it's that everything is done fairly, in confidence. We're not infallible, but ultimately you don't keep trading for more than 50 years without being able to adapt and survive in a constantly shifting marketplace. I hate to sound cocky, but we've been doing it for long enough to know how to operate successfully. I've got the t-shirt now!
You're not out on the van now then?
Not anymore. I did my time though around Manchester, it certainly made me grow up that did. It came as quite a culture shock at the time. For someone who had valeted cars at the age of 16, being out on the van was a huge leap.
What does Autoglym offer you then?
The security of being part of the biggest cleaning brand on the planet is not to be sniffed at. The security of knowing that you've got 100% the best quality products on the market. If you ever have an issue with a product you've always got the back up there to do something about it. Just having a 'proper' company behind you that does everything ethically and right down the line is one of the most reassuring factors of all. You can't put a price on the principled approach of Autoglym overall – there's just no messing about. Everything is played with a straight bat, so much so that yesterday I went and bought yet another van for the fleet. We don't stop, we just keep re-investing. This is undoubtedly my best opportunity, so I'll grab it with both hands.
So how has the business evolved to meet differing demands?
We are going to different areas that perhaps ten years ago, maybe even five years ago we'd never even thought of. In the last two years, we've been selling quite a lot of product into the agricultural market, so much so that I've started advertising in our local farming magazine. We now sell around. 30 – 40,000 litres a month of TFR. Haulage, coaches, buses and also farms have really changed our outlook. We'd never really considered it before, but when a combine harvester costs £240,000 the farmer really wants to keep it clean. I championed TFR when I was out on the road and it's become our biggest selling product by volume without a shadow of a doubt. It's made our jobs an awful lot easier.
How do you keep track of everyone and ensure growth?
I know where they are thanks to their journey planners. It's all about targeting for the growth that we need to get, setting realistic goals and keeping everyone on the team happy.
---
Interview: "It's been a lot of work but winning the award at the conference was a nice feeling!" - 13-December-2019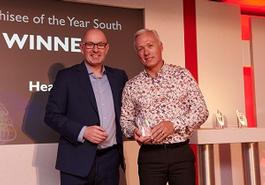 Franchisee Name: Josh Groves
Franchise: Heath Products Ltd
Location: East England
How did it all start out for you as an Autoglym Franchisee?
JG: In April 2004 I started working for an established Autoglym Franchisee, who looked after the Essex area, as a van salesperson. Prior to that I ran a water sports business at a lake near Romford and we used to jet ski and wakeboard there. As a younger man (20) I had a Ford Fiesta XR2 that always looked like it had just come out of the showroom. It was always spotlessly clean - I used to use Autoglym back then to keep on top of it. Even now, I don't mind spending an afternoon on my car, or my wife's, car just keeping them tip top. Having spent two years working as a salesperson in Essex, the opportunity presented itself to take on the Hertfordshire Franchise in 2006, an opportunity which I obviously leapt at.
How have you grown since?
JG: Well, in 2011 I also took on half of Bedfordshire as well. Then in 2018, I took on another van with an additional salesman, Alan, and purchased Essex as well. We've now got two vans on the road and my wife, Emma, runs the office and the accounts. We meet up every morning at HQ in Braintree, load the vans and then head off on our rounds. I'm very pleased with how it's going, we certainly put the hours in.
How do you find new customers?
JG: A lot of the time it's word of mouth, or even just by stopping off and seeing what existing products valet bays or detailing specialists are using to see if we can help them out. We deal with a wide range of accounts now from taxi firms, mobile detailers to haulage companies, local farms and even light aircraft companies.
What's the secret to success?
JG: Hours and miles. My day starts at 6.30am and if I get home by 6pm then I've had an early day. You've got to just keep pushing the business forward. Also keeping the vehicles clean, particularly in the winter time, takes a few minutes each day as well. We also take pride in our appearance and presentation as well – we've got to look smart. Having a great team around me is also crucial. Alan, my right hand man, was a car detailer and customer before he started working for me. He even won Salesman of the Year for Q4 in 2018.
Have Autoglym assisted you to expand?
JG: Absolutely! They've been exceptionally supportive and helped out all along the way. They even awarded me Franchisee of the Year 2018 for the Southern Region at the 2019 January Conference. If I've ever got any problems though I speak with my immediate manager and he does his utmost to help out, always.
What did it mean to you to be named Regional Franchisee of the Year?
JG: I was blown away. I'd been after that for years and finally it came true.
Is it right that you've expanded your premises to suit?
JG: Yes, that's correct. We took on another warehouse in 2018 when Alan joined. We needed to keep enough product in stock to meet demand. It's been both stressful and rewarding expanding, but all of the effort has paid off. It's been such a lot of work but winning the award at the conference was such a nice feeling, it makes all of the hard work worthwhile. It's going better now than it ever has done.
To learn more about franchise opportunties with AutoGlym, request more information here!
---
Interview: "The support from day one was very, very good. The training and back-up is amazing!" - 30-August-2019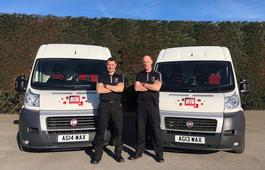 Franchisees Names: Sam Wray and Rick Gerard
Franchise: GBR Autocare
Location: Warwickshire
Hello Sam, how long has the business been going and how did it all come together for you guys?
SW: Just eight weeks ago we took over the franchise, so it's still early days for us. We have both used Autoglym products for as long as we can remember in our previous jobs and were both personal friends of the old franchise owner. He'd been selling us both Autoglym products for years at good prices. We're both pretty keen on cars and bikes generally, and both rather OCD, so we've always kept our wheeled transportation in good order, using Autoglym just makes that process so much easier. I've even still got my first 1975 FS1E Yamaha that I'm always fettling, cleaning and admiring.
What were you doing before taking on the franchise?
SW: We were selling used cars, but we had quite a high stock level of middle ground and slightly cheaper vehicles that were causing us all sorts of warranty problems, so the option was either to go upmarket with fewer higher value, prestige vehicles, or take on the Autoglym franchise – you can probably tell which path won through.
How did the franchise opportunity come up?
We were actually visiting the previous franchisee one day looking to buy some products when he sighed and said, "I don't know what I'm going to do when I sell the franchise?" To which our ears pricked up. We soon decided it would be a sound business move to take it on and supply Autoglym to an ever expanding client base all over the Midlands.
What's it been like setting up?
SW: It actually fell very well for us timing wise. It's been lots of hard work recently, but now that things are calming down and we're getting in to the routine of it, we're really starting to enjoy it. This came along at precisely the right moment in time, and we're both very glad that it did.
Whereabouts are you based?
SW: We're right in the middle of the UK. We're about seven miles from the centre of England, just outside Warwick.
Which areas of the UK do you cover?
SW: We've actually got two franchise areas. All the way up to Burton Upon Trent, all the way round the side and to the top of Birmingham. On the other side we skirt out as far as Rugby, then all of the Warwickshire area with the CV postcodes, and then the area runs down to Evesham, Pershore a bit of Worcestershire and then down into the Cotswolds
Are there many of you as part of the business?
SW: No, it's just the two us, myself and Rick Gerard at the moment. We've hit the ground running and already had a good idea of what we were getting into having had an association with the previous franchisee through our second hand car sales business. It's been an exceptionally busy two months, but we're finding our feet now.
Are you both always out on the road then?
SW: Yes, that's right. In the morning I go left and Rick goes right out of the gate. At the moment we're dealing with our existing customer base, but we're always prospecting and pitching for new business whilst we're out and about. Having just started to catch our breath over our routes and who's going where and when, we're ensuring we know what our customer's need to meet their requirements.
Has Autoglym been a big help getting you set up?
SW: They've been amazing. Just two to three days after we took the franchise over we were invited to the Annual Conference at Silverstone, which was incredible. We got to meet pretty much everyone, we networked beyond belief and just had a really good time. From the very start, both Nigel, the Head of UK Sales and Gavin, the Head of Franchise Network had expressed that if there was ever anything we'd like to know not to hesitate to get in touch. The support from day one was very, very good. With the training, presentations and back up, the support is amazing, we couldn't have asked for more. It's been a lot easier knowing you have a company behind you that that is always on hand, or will always pass you over to the right person. Altogether it's been a fantastic way to start a new business.
To learn more about franchise opportunties with AutoGlym, request more information here!
---