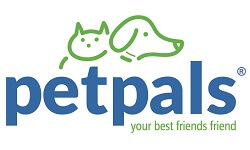 Petpals Franchisee Case Study Feed
Last updated: 30-July-2020
---
Interview with Petpals Romsey franchisees - 30-July-2020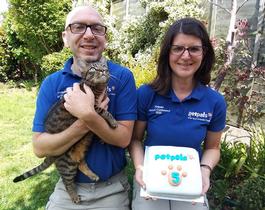 Name: Matt & Louise Wilder Location: Romsey, Hampshire Franchise: Petpals Romsey and Winchester
Can you tell us a bit about yourself and what you were doing prior to buying your Petpals franchise business? Hi, we are Matt and Louise Wilder, owners of Petpals Romsey and Winchester. We are married with two school-aged children.
Louise has always had a great affinity with animals and nature. She has a BSc (Hons) degree in Geography and Environmental Management and previously volunteered for wildlife conservation activities for The States of Jersey. Her last full-time job before maternity leave was at Jersey Zoo. Matt came from a middle management position working in financial services.
Can you also tell us about the Petpals franchise? Petpals is a multi service pet care business which means we not only walk dogs but we also visit cats and any other small animals e.g. hamsters, mice, fish etc in people's homes. Our territory covers Romsey, Chandler's Ford, North Baddesley, Timsbury, Michelmersh, Braishfield, Dunbridge, Sherfield English, Awbridge, Wellow, Lockerley.
Why did you go down the franchise route? What made you choose the pet care industry? And why did you choose Petpals? Matt, who started work in a bank at 16, was very unhappy in his job and as a result his mental health suffered. He was advised by Doctors to look again at his life and find a job he loved, that would be less stressful and more fulfilling. With these parameters in mind, we had discussions about what we could do; we knew we wanted to work together, to provide the support to each other that had been lacking in his previous job and we knew we both loved animals. Alongside her animal-related work in Jersey, Louise had also done her work experience in a vets and, despite finding it a bit too gory, knew she would still like to work with animals one day.
We did plenty of research into the dog walking/pet care sector and decided we'd rather have the benefit of a nationally recognised brand behind us, than set up as 'Matt & Lou Dog Walks' as the work we'd be doing, holding people's keys, going into their homes when they aren't there, would require a great deal of trust and it would have taken us years to build up that level of trust on our own. We also felt that by making a significant financial investment it would show our clients how committed we were to the success of the business. Being from a large brand gives our clients confidence, they can see that we are DBS checked, insured, we wear badges, uniforms and we drive liveried vans. We are a professional business and our clients appreciate that.
We are also conscious that in the future we will have a fully operating business to sell, not just an address book of contacts.
How did you raise the finance? Luckily, we had some savings which were earmarked for home improvements; five years later we have a great business but we're still waiting for that new kitchen!
What training and support did you receive initially and ongoing? Before we signed the franchise agreement, we spent a Discovery Day with Jo from Petpals in Salisbury. We went on dog walks, a puppy visit and then back to her house to see how she ran her accounts etc. We found this day invaluable in helping us make our decision.
A few weeks later, having taken legal advice, we signed on the dotted line and prior to launching attended head office in Andover for training. The Petpals training is delivered by Nick, who ran his own Petpals franchise for many years and is now Petpals Southern Operations Manager, meaning he was well prepared for all our questions and could answer them all in a practical, easy to understand way.
The training covered a wide variety of subjects from caring for the animals, to the ins and outs of running the business. There is also an online operations manual, full of information about running the business, which is always very useful.
Head office always invite interesting speakers to the annual conference e.g. Animal Love – Pet First Aid owner vet Sophie Bell or dog legal specialist solicitor Trevor Cooper.
On a day to day basis we have a very active forum on Facebook that all the franchisees are involved in. Franchisees swap information, share news of the latest training courses they have completed and ask for advice; it is invaluable.
How would you describe your day-to-day role as a Petpals franchisee? Busy! Being a Petpals franchisee is lovely but physically and mentally demanding which might surprise some people. As a premium brand, we like to think that the extra work we put in is what differentiates us from our competitors, so we're happy to do it.
For every dog we are about to walk we consider which other dogs they get on with and which should we not put together? Where do they prefer to walk (e.g. woods or fields?) When was the last time they went to the woods? If recently, we'll swap it for another location. On hot days we'll head for shady areas and will happily drive out of our way to try a new walk. We put huge amounts of time into planning to give the dogs the most interesting and mentally stimulating walk as possible. When we drop the dog off we leave a note for the owner to let them know where they've been (and to explain why they may be a bit more muddy than usual!)
We usually do two group dog walks each a day, plus popping into a few homes to do cat or puppy visits early in the morning, lunch time or evening (or all three!) So, it is a physically tiring day but in a good way. When you are out walking a dog you don't have time to worry too much about the little things in life, you are too busy keeping an eye on your dogs but equally, when you break the crest of a hill you can take a deep breath and enjoy the view, which always gladdens the soul, even on the dampest of days.
What challenges have you faced? The main problem for us is that as we don't employ any staff yet. We know this will change as the business grows; we have talked to head office and other franchisees about how and when to make the first leap of faith to employ staff and know it is something we will be doing soon.
We also have our own family rule of trying not to talk about work in the evenings – we don't always succeed but we do try!
Has becoming a franchisee changed your life, if so how? 100%. We are both fitter than we have ever been in our lives. Matt has lost weight but most importantly our mental health is so much better now. We love our jobs and trust our colleagues (each other!) so we never dread work the next day as we used to. Instead we are greeted by pets who are genuinely thrilled to see us and we get to spend the day outside, hanging out with these great dogs, taking in beautiful scenery and breathing great big lungfuls of fresh air, we can't even begin to tell you how good that makes us feel.
What is the most invaluable piece of advice you could give someone looking to buy their first franchise? Make sure you are buying into something you are going to truly love doing. Like any job it can be hard but if you love what you are doing then you'll be fine.
In your opinion, what makes a successful franchisee? One who buys into the brand and appreciates the positives of being part of a national brand, rather than constantly fighting against the system or trying to adapt or amend things. There is a reason the franchise is successful!
What are your plans for the future? As part of our five year anniversary we expanded our territory so immediate plans are to really get some good business going in that area.
If you had to do it all again, what would you do differently? Nothing!
---
The professionalism and size of Petpals convinced me it was right for me! - 02-August-2019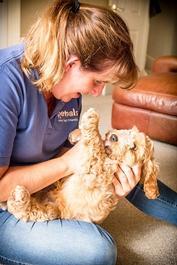 Alex Mees, (45) is the owner of Petpals Basingstoke. She lives with her partner and has a 8yr old son. Before buying her Petpals franchise Alex worked in a managerial position working with the elderly and latterly, adults with learning disabilities.
Alex said,
'I have spent the vast majority of my working life caring for people whether elderly or more recently adults with learning disabilities, so caring is absolutely in my blood but it was time for a change and I'm so excited to be running Petpals Basingstoke, caring for the furry, fluffy and scaly pets of Hampshire.'
Alex's business offers everything from dog walking and home visits for cats and small pets to pet transportation and vet visits for owners who can't get away from work or who simply haven't got the time to attend those vital appointments. She runs the business from home, fitting it around the school run and being a mum to her family.
Before buying her Petpals franchise, Alex did plenty of research, looking for the ideal business opportunity for her to invest in. She looked at selling wedding dresses or being an events organiser before eventually settling on Petpals.
Watch this short video featuring Alex describing her journey to owning her Petpals business:
Alex says it was the professionalism and size of Petpals that convinced her it was right for her; she knew that by buying a Petpals franchise she would be fully supported and have the advantage of a nationally recognised brand from day one.
'I have received fantastic support from head office, they have been there to guide me every step of the way, from those very first leaflet drops to showing me how to advertise and market my business. I also have my secret weapon of the 50+ other franchise owners to call on for advice. We have our own online forum where we can ask questions and someone who has 'been there and done that' will always know the answer. It is truly invaluable.'
As with all Petpals owners, Alex is a true animal lover; she grew up in a house full of animals and she now owns two cats and nine tropical fish.
On a day to day basis, Alex will be out and about driving her fully branded van that comes complete with secure pet cages to transport the dogs in. Her daily routine includes visiting client's homes to see to their pets while they are out at work, on holiday, sick, less able or elderly. She feeds guinea pigs, rabbits, snakes and cats and takes client's dogs on walks in the countryside. She has small caged animals to stay in her own home when their owners go away.
Alex concludes,
'I am very happy with my decision to buy a Petpals franchise and would recommend it to anyone. It is hard work, you have to get out and look for your clients and keep marketing your business but very soon you have a regular client base who come to know, trust and rely on you. That's a great feeling. The support you receive from head office is great too; always there at the end of a phone if you need them. I've also learned a lot from some of the most experienced franchise owners in the network via the forum; it's great to hear the ways they built up their businesses and try out the ideas for myself. My aim for my business is to carry on building a reputation for delivering high quality pet care services in my area and increasing my regular client base. Thank you Petpals!'
If you are intrested in a PetPals franchise opportunity, please request an obligation-free prospectus here!
---
PetPals franchise led to healthier, more mindful way of living! -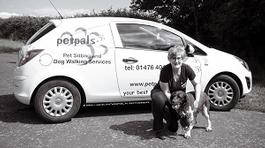 Wendy Turner (58) is the owner of Petpals Grantham. Before buying her Petpals franchise, she was the Tourism Officer for South Kesteven council for over 12 years. She also ran Tourist Information Centres in Stamford and Grantham.
Becoming overworked and stressed in her job and a chance conversation with an ex colleague, Ginny, who had already started up Petpals Grantham, Ginny suggested that she come work for her. Within a few months, in April 2005, Wendy had handed in her notice and bought half of Petpals Grantham. The pair ran things together until 2011 when Ginny's circumstances changed and Wendy bought out her share of the business and became the sole owner.
Says Wendy,
'I was so stressed at work it made me seriously ill, I knew I had to find a healthier, more mindful way of living. I had neglected my own well-being for far too long and my body was telling me it was time to put that right. I could see that Petpals would offer me everything I needed, a business that was financially sound and had potential to grow and most importantly plenty of fresh air and a virtually stress-free working environment. Thirteen years on and I can still honestly say it is everything I wanted, and needed it to be.'
Wendy's daily routine is now made up of looking after people's pets, walking their dogs, feeding their cat and mucking out their rabbits and guinea pigs, so they can go to work or go on a much needed holiday. After so many years of running the business, she now counts many of her clients as friends having gained their trust and loyalty over many years. One client, a family who emigrated to Switzerland begged her to come with them and, despite her refusal, still send her Christmas cards every year asking when she is going to visit.
Wendy explains why she loves her job,
'The best thing about owning a Petpals franchise is that no two days are ever the same. Alongside the regular walks and visits on sunny days or snowy afternoons, I may receive a call to do an emergency pet run, another day I'll be juggling my own employees when one of them goes sick and I have to cover their walks, it is wonderfully diverse and I love it.'
She continues,
'It is also the only job I can think of where you never get that Monday Morning Feeling. When I worked at the council I used to lie on the sofa on a Sunday evening, dreading the week ahead; those days are gone. I never get the dreaded Monday Morning feeling anymore because my job now involves receiving unconditional love from the pets that I visit not meeting deadlines or cutting budgets. I've never visited a dog or a cat that wasn't thrilled to see me!'
In the 13 years since Wendy first joined Ginny at Petpals Grantham, it is true to say the level of competition from other dog walkers across the UK has increased, however Wendy doesn't see this as a problem,
'The great thing about being a Petpals franchisee as opposed to simply being a self-employed dog walker is our professionalism, our reputation and our history. Despite there being much more competition around, a quick internet search or a look at our Facebook page, or a chat to people locally will demonstrate to potential customers that we have huge experience, we have been doing this for years and we have a great reputation. We may not be the cheapest, we certainly won't cut our prices to win clients, but we know that our clients care deeply about their pets and want the very best care for them and THAT is the Petpals difference.'
When a new franchisee joins Petpals they receive a huge amount of support from head office as they launch and build their businesses, they also benefit from an online forum available to the network's 50+ franchisees. On the forum people can ask questions, no matter how small or 'silly' they may perceive them to be and within a very short space of time will have a variety of responses from people operating in a number of different territories, giving a variety of different answers. They can be sure that one of the other franchisees will have been in the same position or asked the same question before and will have a tried and tested answer to hand. This online and volunteer-led support is one of the biggest, yet least advertised, advantages of owning a franchise and something that Wendy finds invaluable, virtually on-call support delivered by experienced individuals, each experts in running a Petpals franchise. Franchisees also use it to trade uniforms, vans and any other equipment they happen to be selling from their franchise.
Of her future plans for the business Wendy says,
'I'm very much hoping my daughter is going to come and join me in the business, doing the Marketing/Advertising/Social media tasks that I'm not such a fan of, but that I know have to be done!'
Would she recommend buying a Petpals franchise?
'Absolutely yes I would; the great thing is you have the power to use your own creativity to make the business what you want; you can reap the benefits, financial and life-style wise and take things at your own pace. The rewards are endless; you have the wonderful relationships with the pets and the owners and it is also really stimulating. It is hard work, make no mistake, you do have to be quite single minded and determined, but with the support of head office and the other franchisees, there's no reason your business shouldn't be a huge success and if you are looking for a healthier, happier lifestyle then you couldn't want for anything more than a Petpals franchise.'
If you are intrested in a PetPals franchise opportunity, please request an obligation-free prospectus here!
---
Petpals launches new franchisee in Chislehurst, Kent - 06-June-2017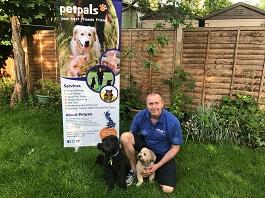 Bfa member Petpals has this week announced the launch of a new franchisee in Chislehurst, Kent.

Father of two Ray Hipwell (57), has left behind a life delivering driver training to the London Fire Brigade, to start up his new Petpals business offering a full range of pet care services to people across Chislehurst, Mottingham, Petts Wood, Bickley and the surrounding areas.

Ray is married to Sandra (49), a qualified accountant who when her own career allows, will be involved in the pet care and will also be assisting Ray with the financial side of the business.

Ray said,

'This really is a dream come true; as a family we've always had cats and dogs and despite thoroughly enjoying my career as a driver trainer, playing with 'big boys toys' like fire engines and fork lift trucks every day, I've always wanted to work with animals, so I'm delighted to be launching my new Petpals business and providing a first class pet care service to owners across the area.'

Ray will be offering dog walking and dog boarding, visiting cats in their own homes and visiting and boarding small animals (hutched and caged animals such as rabbits, guinea pigs etc). He will also offer a pet taxi service and pet to vet service along with puppy and mature dog sitting, plus residential house-sitting for those who prefer their animals to stay in their own home while they are away.

Managing director of Petpals, Kevin Thackrah said,

'We are delighted to welcome Ray and Sandra to the Petpals family and look forward to helping them grow a profitable pet care business across the Chislehurst area.'
---
Passion for pets and business found in Petpals franchise - 23-January-2013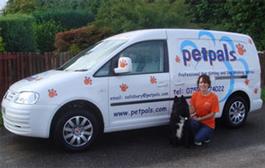 Franchisee: Jo Davies
Territory: Salisbury
Franchise: Petpals
Having always had a great passion for animals and coupled with the desire to run her own business, Jo Davies decided that owning a Petpals franchise was the perfect solution for her.
Before establishing Petpals Salisbury in January 2009, Jo worked in the financial world and car industry for more than seventeen years but decided that she needed a more rewarding career that included her love of animals.
"I felt a good strong brand name, such as Petpals, would be recognised by people and I would benefit from the backing and support a franchise system offers. Another factor was that there are a lot of dog walkers in my area – the feedback I get from my clients is they want to know they have someone they can trust going into their homes and with Petpals, they have a nationwide recognised name, we are police checked, uniformed and carry official photo identification" says Jo.
As with all businesses, there are always challenges to meet and overcome and Jo has had her fair share of them but Jo has faced them head on with the full support of the franchise network and head office, she said "my fellow franchisees and head office have been an invaluable support and have always been there when I needed them and continue to be, which is one the most valuable things about being a franchisee and not forgetting a great family and friends support network. Having to deliver 10,000 marketing leaflets door to door in the first 3 months was no mean feat either!"
Jo says "It's a fantastic idea to go down the franchise route and I wouldn't have done it without the Petpals franchise and having the brand name behind me. I think if you are really serious about making the business a success, you need a professional and credible brand name behind you in order for your clients to take you seriously. One of my immediate plans for the future is to employ staff to help support the growth of the business, having already passed my last year's target".
Jo has been so successful that she came to the attention of Sky television producers of Liza and Huey's Pet Nation and was featured in one of their programmes visiting a range of pets including a blind sparrow!

---
Redundancy led me to success with Petpals franchise - 21-January-2013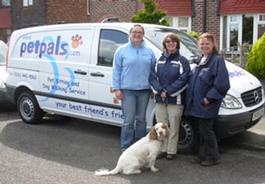 Franchisee: Sarah Richardson
Territory: Stockport
Franchise: Petpals
I worked for a leading mail order company for 18 years, mostly as a business analysis manager. However, I could see the writing on the wall with the traditional mail order business generally going down the pan, so I took voluntary redundancy.
I knew I didn't want to do the same thing that I have been doing previously and saw this as an opportunity to do something different. My financial adviser suggested I looked on the British Franchising Association website. That's where I found Petpals and, as I had always loved animals, I was thrilled to see there was a franchise opportunity to do with looking after animals. I was fortunate my redundancy package covered the cost of buying the Petpals franchise and the van.
I find the network of other franchisees extremely useful when it comes to asking people what they do in certain circumstances, as well as being able to bounce ideas off the other franchisees who are often in the same situation as yourself. The Petpals' Annual General Meeting is another excellent avenue for support. It gives us the opportunity to shape the business by voting on important decisions as well as sharing knowledge with other franchisees face to face.
To be successful you really do have to work extremely hard to start with - there's no getting away from it. You need to work out a strategy to deal with it, like employing staff. You come out the other side and eventually end up with a fantastic team. There are peaks and troughs but when it boils down to it, I love it!
Petpals is a full member of the British Franchising Association (BFA) and is therefore fully vetted and monitored, so it's worth checking that any other franchises under consideration are also members of the BFA. Franchises in general, and Petpals in particular, provide a network of support which can prove invaluable to people starting up in business.
Stockport has an interesting demographic mix which, while attracting a lot of competition from similar businesses, reflects a healthy market. I want to continue to provide a consistent, reliable service to existing clients as well as steadily expanding to offer friendly and professional pet services to even more pet lovers.
---
Petpal franchise success after redundancy - 13-May-2009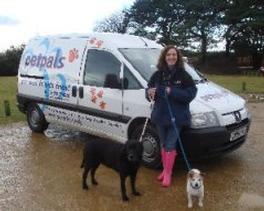 Jo Davies
Petpals Franchisee
Salisbury
What I did before taking on a franchise business
Before I established Petpals Salisbury in January 2009, I worked in the financial world as a manager for Abbey for more than seven years. Previously I had been a manager in the car hire industry for 10 years.
I felt a good, strong brand name, such as Petpals, would be recognised by people, and I would benefit from the backing and support a franchise system offers. Another factor was that there are a lot of dog walkers in my area - the feedback I get from my clients is they want to know they have someone they can trust going into their homes.
We sold our beloved Mini Cooper!
My fellow franchisees, such as Nick who used to run Petpals Crowthorne and particularly Jan at Petpals Winchester have been great. Tracey at Head Office has been a great support too. They have all been there if I have needed them. And, of course, my friends and family have been a huge help also.
There are various challenges when you set up a new business. Getting a good name for myself in the area was crucial for me. And actually walking the dogs can be a challenge. I have a lot of big, disobedient guys and I have been pulled over a few times which initially knocked my confidence a little. Now I have learned how to make my life as easy as possible by using correct leads or getting friends to come and help.
Also delivering all 10,000 marketing leaflets door to door within the first three months was no mean feat!
Advice for someone thinking of buying a franchise
It's a fantastic idea to go down the franchise route. I wouldn't have done it without the Petpals franchise and having the brand name behind me. I think if you are really serious about making a good living/job out of it, you need to be taken seriously by your clients.
I would like to employ staff by the end of my first year, to support the growth of the business. I also hope turnover reaches £20K turnover in my first year.
---