UK Franchise Exhibitions 2014
If you're looking for a new challenge and want to become your own boss, then attending a franchise exhibition or franchise show could help make this a reality. With franchise exhibitions held around the UK, you are sure to find a franchise opportunity to suit your needs.
The UK franchise industry offers an enormous variety of businesses for sale from a diverse range of industries and sectors. Attending a franchise exhibition therefore gives you the perfect opportunity to research the options available, as well as being able to assess for yourself the benefits of running your own franchise business.
Although the failure rate in franchising is much lower than that in many other new businesses, there are still risks involved so it is essential to research the franchisor and the market thoroughly.
A visit to a franchise exhibition will allow you to:
Not only meet the franchise owners but also those who have bought a franchise themselves and talk with them face to face
Gain a thorough understanding of how the franchise works and what will be expected of you that an internet search alone cannot offer
Discover new business ideas from industries you may not have previously considered
Attend one of the many free seminars, workshops and presentations, and gain practical tips and advice on how to franchise with success
Receive free advice from the leading experts present at every event, including major UK banks, accountants, solicitors and consultants
Network with existing franchisees and discover how they made the successful transition from employee to being their own boss
2014 Exhibition Venues and Dates
The National Franchise Exhibition; NEC, Birmingham - 14th & 15th February
The British & International Franchise Exhibition; Olympia, London - 14th & 15th of March
The British Franchise Exhibition; Event City, Manchester - 20th & 21st of June
Franchise Opportunities Live; Venue tbc, London - 5th & 6th of September
National Franchise Exhibition; Venue tbc, Birmingham - 3rd & 4th of October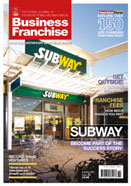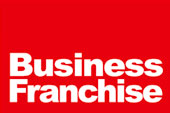 Subscribe to the online version of Business Franchise, the official journal of the British Franchise Association (bfa) and the official magazine of the bfa-approved franchise exhibitions.