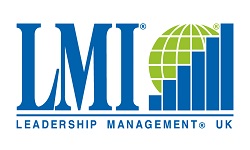 A day in the life of a Leadership Management franchise owner
---
A week in the life of an LMI-UK Franchisee…Mark Tonks

Before embarking on a day in the life it is probably worth sharing that I have established a weekly schedule that allows me to focus on certain aspects of my business rather than attempting to multi task each day.
Mondays are set aside for office admin and marketing activities such as email campaigns, social media management and promotion.
Tuesdays and Fridays are my designated sales days when I am either face to face with potential clients in a sales interview or alternatively on the telephone making appointments and following up on outstanding opportunities.
Wednesdays are set aside principally for running coaching and training sessions where I have block booked a training facility for the whole year.
Thursdays are my "free" day when I can be totally flexible and slot things in if required. If nothing needs doing then my fall back option is another sales day because that is the life blood of any organisation.
A typical sales day will involve networking opportunities, breakfast clubs, chamber events etc along with client and prospect visits. I schedule a maximum of 3 client appointments each sales day at 10.00am, 12.00pm and 2.00pm which usually guarantees that I am back in the office by 4.00pm to close out the day with final administration, email and correspondence.
My Monday office and marketing day comprises of the usual office duties, email management, correspondence etc. I try to spend the morning doing as much social media management and e-marketing a possible by scheduling regular Twitter and Linked In posts as well as use Mailchimp for mass e-marketing campaigns. I have a series of templates set up for marketing fliers that simply require date and venue changes as well as updating on the website.
Wednesdays are set aside for my coaching and training programmes so I will spend all day at a local training facility that I have block booked for the year hosting training courses. During the breaks I catch up with emails and office correspondence and make some telephone calls if necessary. If we have a blank day in the training schedule I use the opportunity to do more selling activities and client visits.
I leave Thursday free as a bit of a buffer day. I can use it to catch up on admin, marketing, proposals etc or alternatively spend more time selling or coaching as demand dictates.
In addition to the above there are times when I go out in the evening for networking opportunities, conferences and seminars, occasional client meetings and very occasionally to run some training out of normal office hours should the client insist although this is not common at all. In general my days run from around 8.00am until 5.30 pm although I do attend at least one breakfast network meeting each week starting at 7.00am.
I check my financial numbers once a week to make sure there are no on issues concerning cash flow & P&L. All financial transactions are now conducted electronically.
One thing I avoid at all cost is spending too much time in the office. I have found that the more time in the office the more time gets wasted contemplating life and staring at a computer. We are in the people business so my time is best spent out with people, whether that is in a formal dales appointment, a networking event, a coffee and catch up with a contact or simply at a venue where people interact such as library, coffee shop, golf club lounge. I describe the feeling of being in the office as "cabin fever" To much of it and you start to go nuts!! Get out, go where people go, meet people and engage in conversation, be interested rather than interesting and the business tends to look after itself.