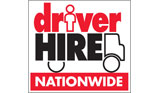 A day in the life of a Driver Hire franchise owner
|

Starting a Driver Hire Franchise Video
---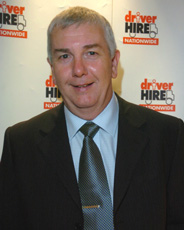 Ian, Driver Hire franchisee, Bradford
Arrive at the office at 07.30 and it's on to the phones straightaway. We call our top billing customers and try to steal an early morning march on the competition before they've woken up. We pick up two bookings and fill them right away. Fantastic – a great start to the day
The details are recorded on to our operational system and by 08.30 all my team are at their desks and 'Coffee and Communications' begins.
Each day we have a team meeting to agree the day's activities. 'Outlook' diaries are up-dated and the sales team gather all the promotional material that they need for their appointments. Sales brochures are a must, mugs and pens always go down well with our customers.
As an integral member of the sales team, I have two customer visits to make this morning. The first call is to a distribution company with about 20 vans supplying foodstuffs in the north of England. It's a new customer picked up by our tele-marketing team – so it's 'booted and suited' with our full range of marketing materials plus a Customer Needs Analysis.
It's a good meeting and I obtain lots of information about their regular requirements for temporary staff. I'll use this to prepare a proposal for them and I agree to call back later in the week with a detailed presentation demonstrating how we can help them. I am always aware that the opposition is never far away, so we always provide high quality, top end documentation which helps to reinforce the quality aspect of our service.
Second call is to one of my long established clients for a regular account review and an update of our client workplace assessment data. We are an ISO accredited organisation and all our systems reflect our emphasis on quality and compliance. The client is happy, records are updated so I head back to the office feeling pleased with life.
The team meets over lunch and updates are exchanged – recruitment is a dynamic business and it's critical that everybody is constantly kept up to speed.
My afternoon is spent in the office dealing with incoming calls, filling bookings, interviewing candidates and catching up on admin. In many ways recruitment is a simple business. To be successful we have to concentrate on the two most important activities – sales and service. We therefore have to stay sales-focussed by keeping in regular contact with our existing clients and at the same time seeking out and winning new business. On the candidate side we have to ensure that we have a regular supply of good quality temporary workers to meet our clients' needs. One thing's for sure – this is a "people" business.
It seems to work well for us - the bookings keep coming in and our system shows that we are in front of last week's numbers and well ahead of the same week last year. Fingers crossed the downturn is over and we're all on target for some bonus. Always a good feeling!
I've interviewed a couple of really good drivers this afternoon. Their references were good so both will be out working for me tomorrow. The sales team returns at the close of play and we again update each other.
All Driver Hire franchisees operate a 24/7 service. In order to maintain the service levels my customers deserve every call is answered personally whatever the time of day – we don't use answerphones or remote call-centres. At close of business we therefore divert the office phone to a staff mobile – and it's my turn tonight!
Time for home, knowing that the business continues to support its' clients through the night. No peace for the wicked though – on the way home I take a call (hands- free!) from one of my best clients who wants a van driver at 6 in the morning. No problem – I have someone available and fill the booking there and then.
It's been a hectic day – but a very rewarding one!
Nobody ever said it was going to be easy……